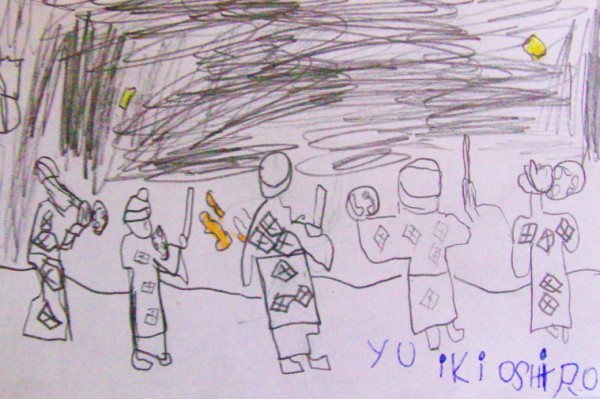 http://matadornetwork.com/community/ryukyumike/never-delete-your-shots-in-camera/attachment/30/
A reminder to myself and maybe, a lesson to all Digital Camera Shooters: Delete after you download and review your shots on a monitor.
It's happened to me twice, in the past two years; I went to delete one or two obvious, bad shots and accidentally deleted a whole bunch of great shots along with them.
Carry a few extra GB's worth of SD cards and don't worry about a few messed-up shots. Everybody takes a lousy shot sometime, it's the good shots you don't want to accidentally delete along with them.
This weekend, I was shooting an event that takes place only once every two years. While deleting a few blurred shots (in-camera) a couple of tipsy folks kept trying to stumble into my tripod. Watching them and not my camera Menu, while deleting, I deleted over 100 gerat shots nthat I needed for a story I'm assigned to.
Now, I have my Grandkids doing sketches of the scenes I lost while I search for a magazine that likes sketches along with photos!
NEVER DELETE IN-CAMERA