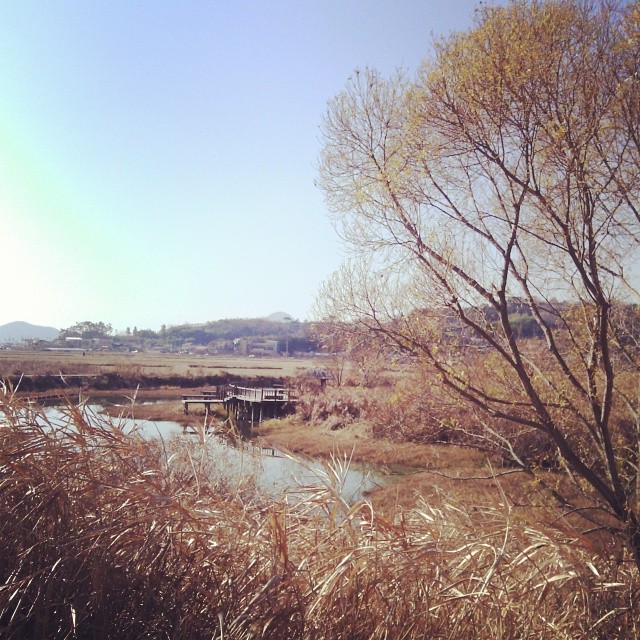 At Suncheon Bay, South Korea
Stillness
A gentle heat from the sun made significant by the month of December.
A nearly not there chilled breeze slips past my nose as it pushes the reeds. Most are still carrying their dying loads and the weight of their cotton like leaves pulls down their heads. They nod back and forwards, to and fro.
When the wind is strong they woosh but not today. Today they simply gossip until a swoosh then a splash and a whack. A call from a landing duck and the water puts on a diamond display to greet its guest.
This language I know.
The pagados in the distance I do not but here I can silently talk with friends and leave satisfied.