I spent November in Bangladesh photographing together with the Bangladesh University of Engineering and Technology photograph society.
We spent a lot time prowling the winding streets and capturing the myriad of life on Dhaka's streets, mostly ignoring the sights that most visitors come to Dhaka to see. Lalbagh Fort is in the middle of modern Dhaka. A complex of several buildings made from a distinct rosado hued stone that changes in the light.  Never completed, it was a lavish project started by Mughal emperor Prince Muhammed Azam in 1678 though he never completed it. Work was continued by Shaista Khan, the new Subedar of Dhaka and he too failed to finish the work after his daughter died in 1682.
Today, the three buildings in the walled complex on river bank are of great pride to the Bangladeshi people who visit regularly. On the day i visited, there were a multitude of school children having their class photos taken at the end of the school year.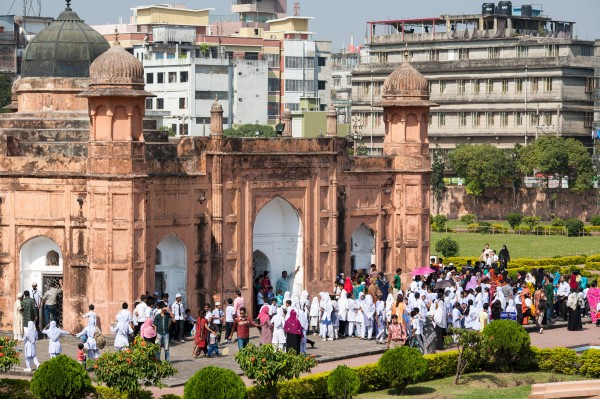 http://matadornetwork.com/community/thorntoncohen/lalbagh-fort-the-pink-castle-unfinished/bangla175/
Groups of school children swarm one of the three buildings that make up the Lalbagh Fort complex in Dhaka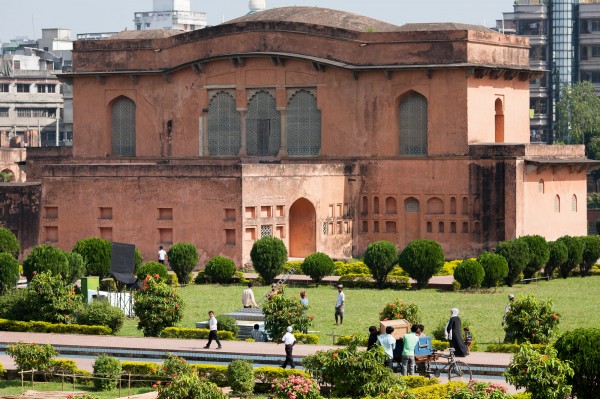 http://matadornetwork.com/community/thorntoncohen/lalbagh-fort-the-pink-castle-unfinished/bangla177/
One of the three buildings that make up the Lalbagh Fort complex in Dhaka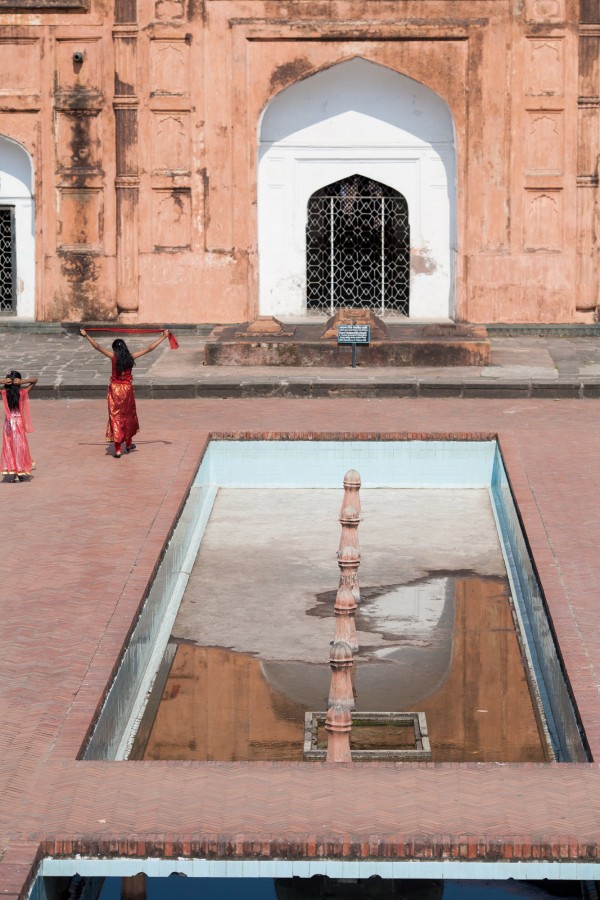 http://matadornetwork.com/community/thorntoncohen/lalbagh-fort-the-pink-castle-unfinished/bangla181/
Empty water pools in front of one of the three buildings that make up the Lalbagh Fort complex in Dhaka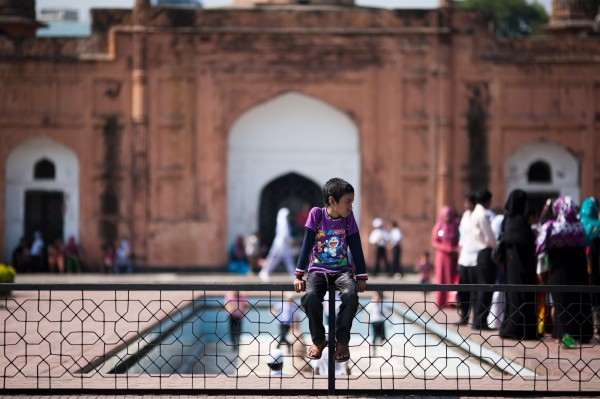 http://matadornetwork.com/community/thorntoncohen/lalbagh-fort-the-pink-castle-unfinished/bangla191/
A boy sits in front of one of the three buildings that make up the Lalbagh Fort complex in Dhaka
http://matadornetwork.com/community/thorntoncohen/lalbagh-fort-the-pink-castle-unfinished/bangla434/
Empty water pools in front of one of the three buildings that make up the Lalbagh Fort complex in Dhaka
Expert