Calgary Stenciling – Street Art or Graffiti?
Buildings cast shadows on the ground and you cross the street; moving from the sunshine into shade. You navigate the crosswalk avoiding pedestrians, briefcases, and baby strollers. At the other side, you stop and breathe a sigh of relief that you weren't run over by a driver using their cell phone.
Looking down you see gravel, gum, a discarded coffee cup, and…a picture of a crane? On the concrete sidewalk is a red stencil painting of an origami crane.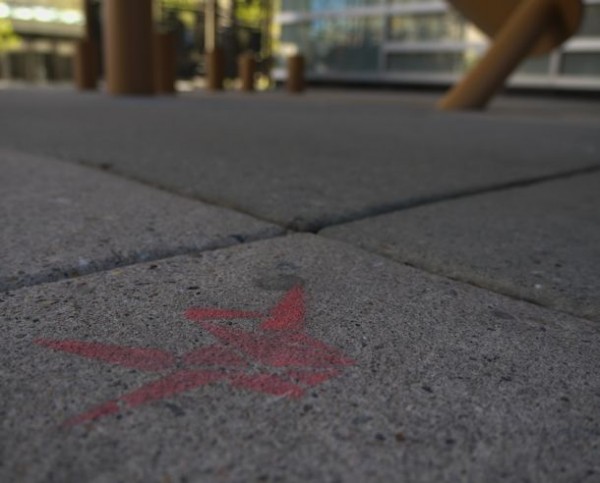 READ MORE!  (You know you waaaaaant it…)
http://travelwanderings.com/calgary-stencil-art/