How Not to Die of Hunger, Examining Benedictine Abbey in Jumieges
The way of tourists' nourishment in France has one interesting feature: either it does not work at all, or the operating hours are very inconvenient for tourists.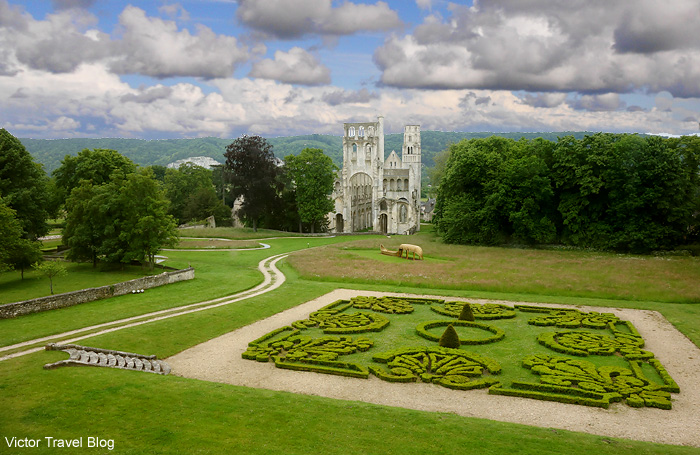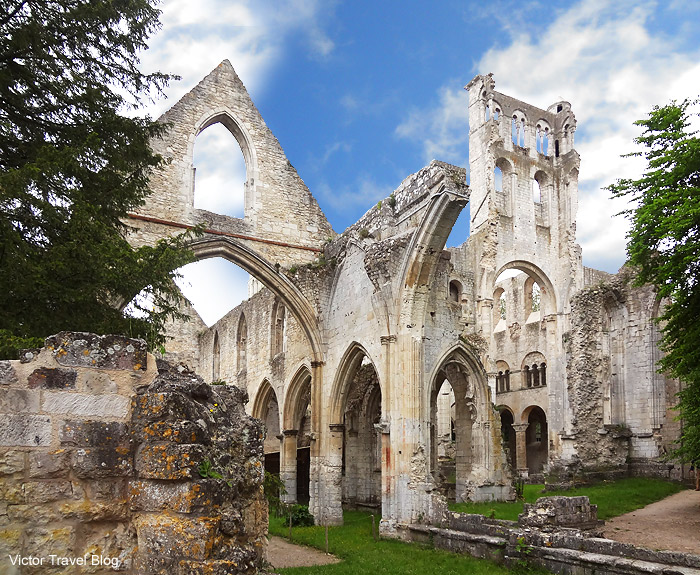 Just imagine: you're a Chinese tourist, who decided to come to Normandy to the town of Jumieges by himself in order to have a look on the picturesque ruins of the Benedictine abbey early in the morning, while his numerous countrymen are still asleep or have a breakfast. The abbey opens at 9.00. Around 10.00 excursion buses bring troops of tourists, whereby the ruins start to resemble an anthill; and if the school children also arrive there, the sound background approaches to decibels of a football match.
Having known that, you missed the hotel breakfast and went off for a photo-shoot by nine o'clock. The ruins of the Jumieges Abbey are magnificent and grand; it's hard to argue with Victor Hugo in this case.