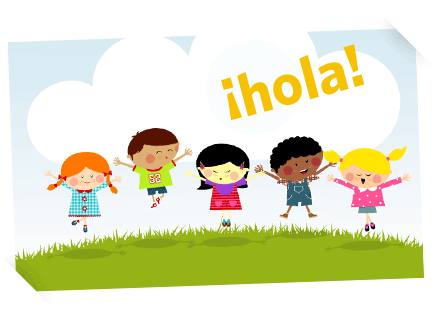 It's been said that children learn languages much faster than adults because their brain is "fresh" and ready to get new information. Also they don't have any knowledge about it in the past so they accept facts more easier. Is it a myth or not? I will let linguists discuss that. Today, I will give you 4 practical tips to help your children learn Spanish language. If you are looking for tips for other languages feel free to check out my blog
 Read Spanish stories for kids
When you read to your children, you provide them with lots of benefits. It's best if the book has lots of pictures so your child can see the visualization of your story. It's scientifically proved that visual language learning is the best and most effective. Especially for kids. The best time to read those stories is before your kid goes to sleep. It allows them to think about the story before they start dreaming. Eventually they will remember more and more Spanish words. It's also a good idea to mix it with English storytelling so they can connect meanings and fully understand the story.
I think this is the best method for learning a language for children (and adults too). The point is to make Spanish language a normal thing in they life. Try to include it in children's everyday life. Watch Spanish TV and radio. Buy Spanish books, newspapers (not really for kids but it allows them to see that you are actually interested in learning it too. Children must not think of learning as appointment. They should look it as a teamwork with their parents). Playing Spanish songs for learning also help them a lot. I talk this from my own experience. This was the way I have learned English. I watched cartoons on "Cartoon Network" every day and English just got into my head.
You should always keep encouraging your kid while they are learning. If they achieve something good – Tell them! Reward them! Try to create lots of milestones. By doing that, you will evoke a challenging spirit in your kid. Make them compete with you in learning (try not always win of course, but still don't let them win sometimes. If you always make your child win competition they might think that you aren't taking this seriously)
Giving a book to kid and just saying: "Learn this or you will not get chocolate" will just destroy your kids motivation to learn. You should always try to make their learning fun. Think of some game that might be interesting. For example you could play "guess a word" game. You say one letter and your kid need to think of at least 10 Spanish words beginning with that letter or they will lose 1 point. If they say 10 words, it's your turn. The player with most points will win and will eat ice cream while the loser is drinking water. Turn on your imagination and you could think of 10 games at least, I am sure.
It's highly recommended that you implement those tips in your children's learning curve. I know it's hard when you have to work 9 to 5, hang out with your wife/husband, watch out the house and probably tens of more everyday problems. If you are a busy person you might consider getting your child a Spanish learning course on the internet. It saves you time and it increases children knowledge of language + they will interact with computers and that's another thing that is a must-know nowadays. If you don't know lot about online language courses I wrote a detailed article about Rocket Spanish. It's great language learning program and they also offer a free 6 days trial. You can check out my full review on my language learning blog.