Submit Your Video Pitch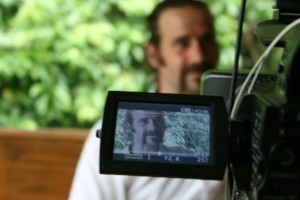 Do you have a 2-5 minute video idea that you want to publish on Matador? Send in your submission via the form below.
Here's why you should send us your video:
We pay $100 depending on the quality/uniqueness.
For accepted pitch ideas, we may help you with event access, free flights and accommodation, and other perks to get the shoot done.
You'll get great exposure on Matador Network, the world's largest independent travel magazine.
Your film may get distributed via our content partners: Google, Yahoo, and CNN.
Types of videos we look for:
Destination Profiles – Strong visual exploration of a unique place in the world. May or may not include interviews. Ex. Two Weeks in Tasmania
Artist Profiles – Interview with interesting artists, musicians and other creatives on their influences, studios, etc. Ex. Truth and Beauty: Interview with Marcho Cochrane
Festival / Event Coverage – Compelling coverage of a unique festival, nightlife, or cultural event.
How To - Enlightening instructions on how to learn a interesting skill. Ex. How to Eat Prairie Oysters
Social Issue – Exploring compelling social issues from around the world.
Sports/Outdoors – Capturing major stoke in the outdoors. Ex. Roadtripping the Powder Highway
What are you waiting for? Submit your pitch now!
Please complete the entire form.
If you have any questions or need help, email productions@matadornetwork.com.
About Matador
Become a Contributor
Projects
MatadorU
- Learn travel writing and photography.
Breaking Free
- New web-series about expats living abroad and following their dreams.