in paid partnership with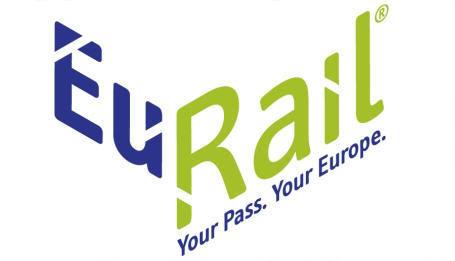 1. Trains bring you right to the action.
I remember arriving by train to Cologne late at night, gliding by the dark water of the Rhine and seeing the giant, illuminated hulk of the Kölner Dom looming over me as we pulled into the station. There's nothing quite like it — watching farmland change to city buildings and getting off smack in the middle of the city you're visiting. Instead of wandering through the maze of an airport, tracking down ground transportation, and spending a bunch of money on a rickety bus, you get to glide right into the action.
2. You're going to see a lot of sheep.
Eurail is all about slow travel — taking your time, getting to know other travelers, and seeing the incremental changes between where you start and finish. Be ready to spend a lot of time making your way through in-between places — farms, tiny villages, river valleys — and always make sure to get a window seat so you can enjoy the view.
3. It's cool to bring your own food and drink.
I always looked forward to my pre-train ritual in the Leipzig Hauptbahnhof, where I selected a couple cans of beer from the Eckert, a bratwurst from one of the stands on the platform, and a pastry from the bakery. Once I got on the train I'd open the tray table, arrange my feast, crack open my beer, and relax. Germans tend to be very quiet and respectful of personal space on trains (public cell phone conversations are verboten), so the ride felt like a vacation in itself.
4. It's best to plan ahead.
There are many Eurail pass options, so it's smart to think about what you want to get out of your trip before you buy a pass. If you're traveling widely and want to prioritize spontaneity, opt for the Eurail Global Pass, which covers unlimited train travel in all of Europe. If you're sticking to a particular region, the Eurail Select Pass allows you unlimited travel in four countries of your choice.
If you've got a clear itinerary, you enter the details on the Eurail website and select from the available options. Then you compare the cost of your route with and without the pass to decide if the pass is more economical (make sure to include any required reservation costs in your total price).
5. You shouldn't sit in a reserved seat.
Eurail isn't Amtrak — hopping on and grabbing an available seat could get you some sass from your conductor. When you buy a pass, you can also reserve your seat for an extra charge, and reservations are often required for express trains. But if you're trying to save money, take the slower, regional trains and don't pay for a reservation. Either way, avoid sitting in a random seat marked as "reserved."
6. The definition of "queue" varies widely from country to country.
Buying tickets and boarding trains typically involve some kind of line, so it's good to know local customs about this sort of organization. In some countries the queue is law, while in others it's more of a suggestion. In England, no public action can be executed without a queue. In Germany, you get a ticket and only head to the counter when your number is called. In Italy, the preferred method of getting things done is standing in a crowd and shrieking. You'll figure things out by simply observing the people around you — if they're all lining up in an orderly fashion, follow suit…but if an unruly crowd is building, get ready to throw some elbows.
7. Ordering tickets online can be a challenge.
If you decide to buy train tickets on your own via Deutsche Bahn, SNCF, or another country-based website, prepare yourself for some hurdles. While this method is sometimes cheaper, the translations can be a little tricky and the rules somewhat variable, so it's often easier to just book through the Eurail site.
8. You can store your luggage at the train station.
Most train stations offer locker rentals, allowing you to dump your stuff and explore town knowing you won't be slamming locals in the face with the boots you tied to the top of your huge backpack. Leaving your belongings at your hostel can be a risky move, so being able to leave everything in a cheap, secure locker is a great option.
9. Night trains can save you time and money.
Falling asleep in Berlin and waking up in Malmö is pretty awesome, and booking a bed in a sleeping cabin saves you both hotel money and travel time. If you're a heavy sleeper and on an extra-tight budget, make sure to book some of your regular train travel at night. Compared with buses and planes, trains tend to be pretty spacious and comfortable. Sleeping in your seat is a great way to maximize the time you're able to spend in your travel destinations, and you get to use the money you saved on a hotel to sample all the local food and drink once you arrive. Hello, strudel!
10. Your Eurail experience will change how you think about travel.
Seeing Europe by train makes for a very specific kind of journey. Navigating the variety of languages and customs on the ground teaches you patience and flexibility. And unlike bouncing from city to city via air travel, the slow pace and gradual transitions let you really get to know the places you're visiting. Europe is an expansive, diverse, and fascinating place, and each part of your trip deserves taking some time. I mean, would you really want to see the world's great cities — Paris, Rome, Prague — in a rush?
Feature photo: Mislav Marohnić