A State-by-State Guide To Mexico's Extraordinary Cuisine
in paid partnership with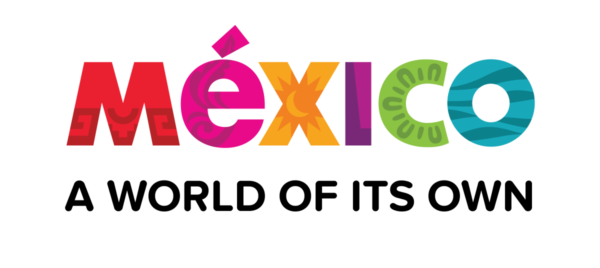 MEXICAN FOOD is as varied and incredible as the country's landscape. From the desert ranchland of the north and its meat-rich cuisine, to the Maya ancestry of Southern Mexico that sees indigenous meats and spices pep up the local dishes, this state-by-state guide will give you an insight into just a few of the delicious and unique dishes each state has to offer.
Aguascalientes
Aguascalientes is a big producer of guava; try the state's signature dish of pork ribs in guava sauce while you're here. Once part of an important colonial trade route, Aguascalientes is a gastronomic melting pot of dishes from the surrounding states, with enchiladas, birria (a spicy stew traditionally made from goat meat or mutton), and pozole (a pre-Columbian stew made with hominy, meat, and chili peppers, garnished with lettuce, cabbage, radish, lime juice, and chili powder) on the menu.
Baja California Norte
Fish tacos, fish tacos, and more fish tacos — Baja California Norte has some of the world's best. They're so good people come from all over specifically for this culinary experience. Grab a couple freshly made, along with a cold Mexican beer, and head to the beach to look for whales.
Baja California Sur
As in Baja California Norte, seafood is key here. The local bestsellers are the clams found at little roadside stands all over the state. Order them raw and bathed in lime juice and a little salsa inglesa (Worcestershire sauce), or ask for stuffed clams and you'll get them oven baked and filled with cheese, butter, ham, and chilies.
Campeche
If you find yourself in the colorful city of Campeche, definitely try the panuchos. These thick tortillas, fried, stuffed with beans, and topped with cabbage and your choice of meat, are simple yet incredibly tasty. The food in this state also reflects the combination of a rich Maya heritage and a strong connection with Europe — pre-Hispanic herbs, fruits, and techniques are combined with European meats to make interesting new dishes.
Coahuila
Coahuila is known for its cattle, so lots of beef and dairy products make their way into the diet here. The state's proximity to the US also means flour, not corn, tortillas are commonly used. An unusual local dish is flor de palma — it's made from izote, the flower of the yucca plant, which gets dipped in egg and fried.
Colima
Pork, tamales, and a drink called tuba make up some of the traditional offerings of Colima. Tuba is a word that comes from the Philippines and refers to a drink derived from the coconut palm. The juice is usually sweetened, and raw peanuts are added to the glass. For lunch, try ash tamales (tamales de ceniza) — the embers give the dish an unusual but delicious taste. Or fall back on the pork in mole sauce (tatemado), a state specialty.
Chiapas
In Chiapas, a state rich in culture and history, start the day with a coffee made from beans grown in the highlands, and end it with a glass of pox, the local corn-based spirit. Also try tasajo — beef thinly sliced and marinated in a chili sauce — and the local fruit and chicken stew (estofado de pollo en frutas). Keep an eye out for cheese made in the city of Ocosingo, too.
Chihuahua
If you're offered bear soup (sopa de oso) while in Chihuahua, don't panic; it's not made from bear meat. This soup has a red chili pepper base and contains fish, and it's supposed to help people sleep like a hibernating bear. While in Chihuahua, you'll notice an abundance of cheeses and meats in the dishes, and the hot desert climate means you'll also find lots of dried food (chilies, dried meats). Above all else, be sure to try empanadas de Santa Rita — a kind of pastry filled with a nutty, fruity pork stew that gets topped with sugar.
Distrito Federal (Mexico City)
Mexico City is pretty much the only place in Mexico where you can find food from all over the country. Follow the locals for the best tacos al pastor (Mexico's most popular type of taco, made up of marinated spit-roasted pork served with cilantro, onion, pineapple, lime, and salsa) or elotes (corn on the cob topped with lemon, mayonnaise, cheese, and chili powder). Or go gourmet while you're in the capital — after all, DF is home to eight of the 50 best restaurants in Latin America.
Durango
Durango isn't the easiest place for vegetarians, but if you're into red meat you'll be super happy here. Caldillo Duranguense is a hearty stew made with fresh or dried meat and red chili. Due to the Mennonite settlements in the state, cheese is also a big part of the local diet. Even if just for the name itself, order gorditas de huevos perdidos while you're in the area. Literally translating as "little fatties of lost eggs," this dish is composed of corn masa stuffed with scrambled egg and chili.
Guanajuato
Guanajuato's location at the center of Mexico means many national dishes can be found here. However, there are also a number of more local offerings. The enchiladas mineras — enchiladas stuffed with cheeses and topped with vegetables and a chili tomato sauce — are a local favorite, as are pacholas — ancho chilies stuffed with mince meat.
Guerrero
Guerrero's cuisine is strongly influenced by indigenous culture and reflects a lot of Mesoamerican Mexico in its flavors. Many indigenous animals are eaten here, including turkeys, hogs, armadillos, rabbits, and insects. In Taxco, the stinkbug is used to make a nutritious salsa, and in Acapulco you'll find a dish called relleno — a suckling pig stuffed with fruit and vegetables and cooked all night till tender.
Hidalgo
Two important components of the cuisine in Hidalgo are tamales and pastes. Tamales originated in pre-Hispanic times, and Hidalgo offers a huge variety of filings for these steamed corn masa snacks. For something really unusual, try the tamal de anis — it's spiced with anise seed. English miners came to work in Hidalgo's silver mines in the 19th century, and as a result the paste, a snack much like the Cornish pasty (a hot pastry stuffed with meat and potatoes) is popular here.
Jalisco
First on the list of 'must try' dishes in Jalisco is the drowned sandwich (torta ahogada). This is a crispy white roll stuffed with pork and bathed in a tomato sauce. The other signature dish is birria — a stew traditionally made from slowly baked goat's meat and a good dose of spices. And, of course, try a tequila or two while you're in the homeland of the iconic Mexican spirit.
Estado de México
Rich indigenous culture and varying environments (from desert to pine forest) make Estado de México a culinary melting pot. Simple delights like tlacoyos (blue cornmeal "pockets" filled with bean paste and cooked on the comal, or griddle) are popular and served in varying forms. The traditional alcoholic drink pulque is also very popular — try the chili-and-epazote– infused variety called "Mexican tea."
Michoacán
Michoacán is another state whose gastronomy is closely tied to its indigenous culture. Native Purépecha herbs and spices, combined with the meats introduced by the Spanish, make for unique dishes. Corundas (similar to tamales but wrapped into a triangle shape using a green corn leaf) are a popular local snack. A beef, vegetable, and chili broth called chirupa is also a favorite. Michoacán is famous for its candies as well, so head to one of the state's many candy shops, or the Museo del Dulce in Morelia, to try some local sweet treats.
Morelos
In Morelos, sample the two moles that hail from the state. The first is the green pepita mole, made from sunflower seeds, and the second is chemole — a chili-rich broth made with tomatoes. The famous pozole also hails from Morelos, so if you haven't tried it, give it a go in its home state. The state capital of Cuernavaca has its own tacos (tacos acorazados), featuring thick tortillas, tomatoey rice, and a choice of meats.
Nayarit
Nayarit's coastal location means most of its signature dishes feature seafood. Look out for pescado zarandeado, fish marinated in lemon juice and served with slices of cucumber, tomato, and onions. And when you're hanging out on the beach, there's nothing quite like tucking into a shrimp ceviche. I love its fresh, limey zing. For something different, try puerco echado — chopped pork guts served with Nayarit's specialty huichol sauce.
Nuevo León
Nuevo León is a great spot for meat eaters. The most famous dish is cabrito, goat cooked slowly over the embers of a wood fire for about eight hours and served with charros (pinto beans stewed with bacon and onion). As in many of the northern states, dried meat called machaca is popular here; it's often mixed with scrambled eggs and served for breakfast.
Oaxaca
Nationally and internationally known for its gastronomy, Oaxaca deserves a food article all its own. Whether you want to try the seven different Oaxacan moles, the quesillo (Oaxacan cheese), the chocolate, or even the grasshoppers, this southern state is overflowing with options.
Puebla
Puebla is well known for its classic dishes of mole poblano and chile en nogada, but what you might not know is the state's also home to some of the most diverse and interesting street food in Mexico. The list includes popular dishes like cemitas (a roll typically filled with avocado, quesillo, pork milanesa, pápalo, onion, and chipotle), chalupas (lightly fried tortillas topped with salsa, onion, and other items), and tacos Árabes (spit-roasted pork served in a pita-style bread with a special chipotle salsa).
Also watch out for molotes (fried corn masa filled with anything from cheese and mashed potato to huitlacoche or tinga, and served with salsa and cream), pelonas (crispy fried rolls filled with lettuce, beans, salsa, and shredded beef), tortalupas (chalupas served in a sandwich), and a local breakfast favorite — memelas (corn masa filled with beans, cooked on a comal, and topped with salsa, onion, cheese, and any number of other options, including fried pork rinds).
Querétaro
Querétaro has a lot of ranch land, so the diet is relatively meat rich. One of the best-known dishes from the area is chivo tapeado, goat meat with chili that's traditionally cooked for many hours in the ground. For something simpler, order a huarache — fried corn masa stuffed with bean paste and often topped with cheese and cream. Fruity tamales are also popular in Querétaro, with flavors ranging from strawberry to guava.
Quintana Roo
The cuisine in Quintana Roo reflects the Maya ancestry of the area in its use of traditional herbs and spices as well as indigenous animals such as hogs and turkey. Cochinita pibil, a dish of pulled pork seasoned with annatto paste and bitter orange, is traditionally cooked underground in a banana leaf, and it's the region's signature dish. For a small but interesting snack, try panuchos de pavo — tortillas stuffed with boiled eggs and black bean paste and fried, then topped with turkey.
Also, given that much of the state is on the coast, coconut plays a big role in the desserts — coconut flan and coconut cream appear on many menus.
San Luis Potosí
To try a huge tamal big enough for 40 people, head to San Luis Potosí. Called a zacahuil, it's filled with pork and chicken and wrapped in huge banana and corn leaves. Another popular food is queso de tuna, which, despite its name, has neither tuna nor cheese in it; it's actually a type of prickly pear jelly served alongside cheese, much like a quince jelly.
Sinaloa
Being on the Pacific coast, Sinaloa is known for its seafood. Aguachile is the state's spicy signature dish, consisting of shrimp bathed in a chili-and-lemon-infused sauce and served with vegetables. If that's too spicy for you, order a fresh coconut water or a traditional drink called tepache (made with fermented pineapple peel) to wash it down. For dessert, try Sinaloan coricos — sweet corn cookies covered in sugar.
Sonora
Sonora's abundance of ranch and farmland means the diet is very meat heavy, and there's an emphasis on dried, cured meats due to the sunny climate. Machaca (dried beef) is a popular dish served with eggs for breakfast or with vegetables later in the day. Tex-Mex fans might recognize the chivichangas — wheat tortillas wrapped around meat, beans, or cheese and deep fried. A variation on the dish, chimichangas, can be found at Mexican restaurants just over the border in the US.
Tabasco
In Tabasco, achiote paste, used by the Maya, is still employed today to color and flavor local dishes. Chaya, epazote, and chipilín herbs also lend fragrance to the food, as do banana leaves. An iconic ingredient in Tabasco is a fish called pejelagarto (freshwater gar). It can be cooked in a variety of ways, but it's most often roasted.
Tamaulipas
A northern state with a long coastline, Tamaulipas is known for both its meat dishes and its seafood. Meat eaters should try the famous torta de la barda, a soft white roll stuffed full of ham, chorizo, fried pigskin, beans, and avocado. If seafood is more your thing, give the ceviche a shot, made using the locally abundant lisa fish. Order huapilla water to go with the dish — it's a product of the fruit of a wild palm.
Tlaxcala
Many of Tlaxcala's dishes have names in Nahuatl, the indigenous language of this region. Xocoyoles (small riverside plants mixed with beans and sesame), tlatlapas (a yellow bean, chili, and cactus soup), and huauzontles (an indigenous green stem plant battered with cheese) are just a few of the local delicacies. Bugs are also big on the menu here, with escamoles (ant larvae) and mesquite worms topping the list.
Veracruz
Veracruz has a great offering of seafood and fish dishes, and Veracruz-style fish is popular throughout the country — it's served in a tasty tomato sauce with onions, garlic, olives, and chili. Deviled shrimp, fresh oysters, and crab in chilpachole stew are also well loved in the state, as is a seafood and rice dish called arroz a la tumbada. Moving inland, look for picadas, which are thick corn patties topped with beans, cheese, salsa, and chicken in a peanut sauce; they speak of the area's Cuban influence.
Yucatán
Food in the Yucatán is steeped in indigenous influences, and many of the herbs and spices used are unique to the region. Start your meal with a refreshing lime soup, and follow it with authentic poc chuc (pork marinated in a sour orange sauce). Annatto paste, derived from the seeds of the achiote tree, is a popular flavoring that gets added to chicken and pork dishes throughout the Yucatán. Head to the coastal areas and you can find it served with fresh local seafood.
Zacatecas
Like many of the more northern states, meat is big on the menu in Zacatecas. Try the enchiladas stuffed with shredded pork and topped with a tomato and poblano chili sauce, or the asado de boda (wedding stew) — a pork and chili stew often served at weddings, hence the name. And for an unusual sweet treat, look for for candied biznaga cactus.
What did you think of this story?