America's 20 Best Places to be During Summertime
---
by Amanda Machado
From June to August across the United States, school's out, temperatures are up, and the parties are on. The hard part is deciding which place does summer best. Where should you spend these lazy, hazy, crazy days of summer? We picked our twenty favorites based on the following criteria:
1. Includes cool towns that come alive with the heat
2. Has immediate access to water activities
3. Provides plenty of 'escape routes' from crowds
4. Hosts at least one key summertime festival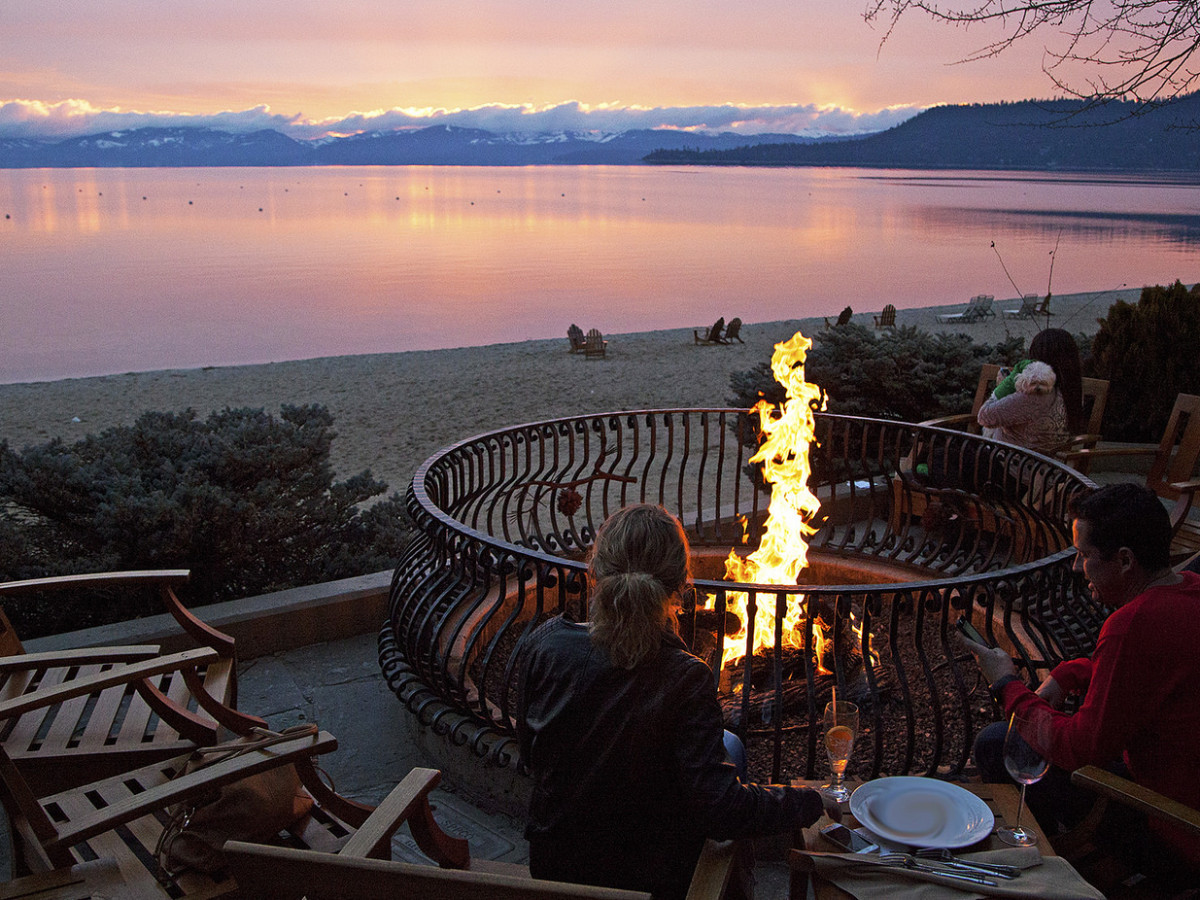 Lake Tahoe Area, California/Nevada
---
Key Towns/Areas: South Lake Tahoe, Tahoe City, Truckee, Carson City
Festival: Lake Tahoe Summerfest
The sun seems to always be shining here (some estimate the rate at 3 out of 4 days a year) which allows residents to take their pick at water sports in the lake. Locals also enjoy tubing down the Truckee river which used to be known for its whitewater rapids. With the recent lack of snow-melt, the calm waters are now perfect for a day of drinks and relaxation on a slow-moving raft.
Washington County, Maine
---
Key Towns/Areas: Eastport and Lubec are both very small artist communities on the water with tons of live music.
Festival: The Blackfly Ball, hosted by anti-copyright anarchist group Beehive Collective
This may be Maine's most rural county, but that doesn't mean it's short on things to do. Lakes, mountains, and ATV trails are everywhere and odds are you'll have the whole place to yourself. Be sure to visit the super wacky bar in Dennysville housed in one of Lincoln's old family's houses, a posh place made more romantic by its location in the middle of nowhere.
Special thanks: Emma Thieme
Summit County, Colorado
---
Key Towns/Areas: Breckenridge, Keystone, Frisco, Silverthorne
Festival: The Keystone Bluegrass and Beer Festival serves more than 100 Colorado brews.
Dillon Reservoir is perfect for sailing and boating while gold-medal trout fishing awaits downstream on the Lower Blue River. Meanwhile, hundreds of miles of singletrack/hiking trails (including the famous Colorado Trail), the bike races (the Firecracker50, Breck Epic and USA Pro Challenge), and concerts at the Dillon Amphitheater pack summer nights here with plenty to do.
Special thanks: Ryan Wondercheck
St. Louis Area, Missouri
---
Photo: Paul Sableman
Key Towns/Areas: St. Louis, Johnson's Shut-Ins State Park
Festival: The Festival of Nations features food from dozens of countries around the world.
When summer hits, locals will be seen dancing in the streets and parks to free concerts held around town, playing "washers" (what the rest of the country calls "bags" or "corn hole") on their lawn with beer in hand, or renting paddle boats at Forest Park. The Circus Flora also sets up in midtown for summer and even allows spectators to meet the performers after the show. Just two hours from St. Louis, the "shut-ins" –areas where volcanic stone blocks the river to create small pools — are sometimes called Missouri's unofficial state waterpark.
Los Angeles County, California
---
Key Towns/Areas: Los Angeles, Burbank, Long Beach, Glendale, Pasadena
Festival: FYF Festival brings two days of of concerts under the California sun
Summertime brings out everything Los Angeles is famous for. Movies: outdoor screenings are held every weekend all over the city. Parties: LA's best ones are held on the rooftops with a perfect summer city view and often complete with a pool (you know the summer season has kicked off in LA when the pool parties begin…). And beaches: Santa Monica, Venice, and nearby El Matador State Beach are all at their best during this time of year.
Teton County, Wyoming
---
Key Towns/Areas:  Jackson, Alta, Teton Village, Grand Teton National Park, Yellowstone National Park
Festival: The Targhee Bluegrass Festival in August has been called the "grandfather of Bluegrass Festivals in the northern Rockies."
The area around Yellowstone and Grand Teton National Park provides endless trails for backpacking, camping, and even horseback riding. The Snake River also provides world-class blue-ribbon trout fishing, calm water for scenic floating, and also whitewater sections through dramatic canyons. Alpine lakes around the area allow you to swim with a view of the mountain peaks above. Jenny Lake in Grand Teton National Park is also said to have one of the clearest waters in the world.
Chittenden County, Vermont
---
Key Towns/Areas: Shelbourne, Burlington, Winooski
Festival: Cheesemakers festival in mid-July. Vermont proudly holds the title of highest number of cheesemakers per capita than any other state. Celebrate with cooking demos, and way too many samples of artisan cheese and wines.
Vermont summers provide, at long last, the right weather for exploring Burlington's famous bike path along the water, passing through Waterfront Park. Hang out there for a stroll along the edge of the water, the mountains picture-perfectly placed in the background. Or, venture just a few miles out of town to hike beautiful sections of the Appalachian trail.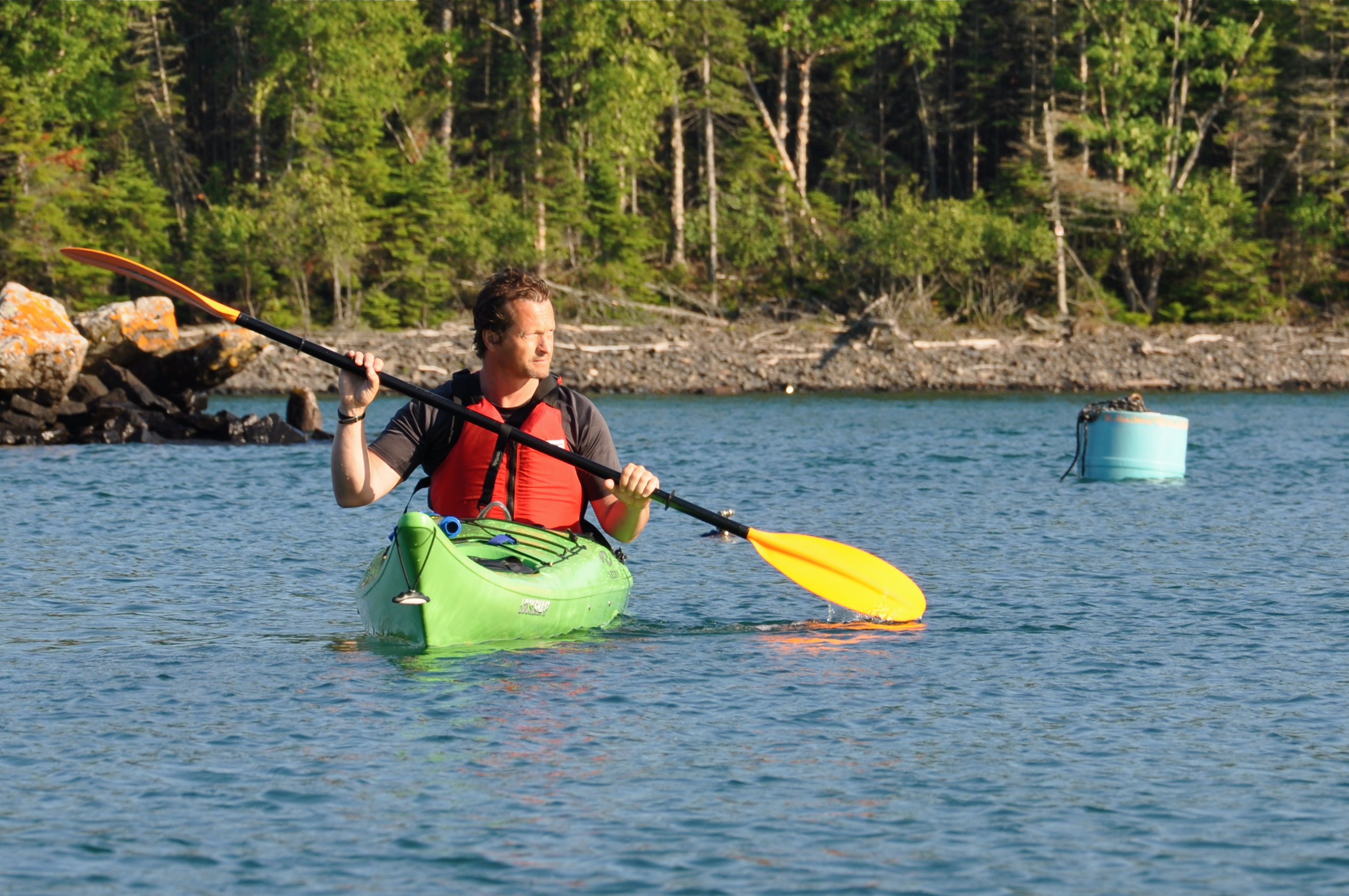 Cook County, Minnesota
---
Key Towns/Areas: Grand Marais, Lake Superior, Eagle Mountain
Festival: Grand Marais Art Colony sets up local artists on the shore of Lake Superior
When the snow finally clears and the cold subsides, this area of Minnesota has its moment. Locals have over a thousand inland lakes to choose from, including Lake Superior where folks kayak, paddle-board, or simply lounge. Cook County also holds the Minnesota state record for a variety of fish, including Chinook Salmon, Rainbow/Steelhead Trout, and Whitefish. And when it's not too hot, the area has access to the Superior Hiking Trail, which has often been called "the Appalachian Trail of the Midwest."
Portland Area, Oregon
---
Key Towns/Areas: Portland, Mount Hood National Forest, Multnomah Falls, Oxbow Regional Park, Fairview Gresham, Lake Oswego, Maywood Park
Festival: The September Feast Portland festival is as foodie as you'd expect a Portland food festival to be. All proceeds also benefit the non-profit organizations No Kid Hungry and Partners for a Hunger-Free Oregon.
Portland summers bring a lot of eating and a lot of drinking, and all of it outdoors. Outside of the Feast Portland Festival, Portland's Big Float festival invites thousands of inner-tubers to hang by the river complete with music, food carts, and (of course) a beer garden. But Portlanders don't need a festival to flock to "The Willamette" to kayak, fish for Chinook salmon, or swim near the banks. And with Hood River commonly known as the windsurfing capital of the world, many head to that area to spend the summer learning. The area is also home Willamette Falls, the second-largest waterfall by volume in the U.S.
Transylvania County, North Carolina
---
Photo: Photo: Russell Harrison Photography
Key Towns/Areas: Brevard, Gorges State Park, Lake Jocasse
Festival: Mountain Song Festival in September
There's a reason they call this the "land of waterfalls": the area has 250 within a few miles of each other. Visit the plunge pool at Looking Glass Falls, or see the 400 foot drop at Whitewater Falls, the highest falls east of the Rockies. Go fishing for wild trout in any of the streams in Gorges State Park. Visit any area of the Pisgah National Forest for more waterfalls, along with hiking, mountain biking and horseback riding.
Austin and San Marcos Area, Texas
---
Photo: Sean Loyless
Key Towns/Areas: Wimberley, Austin, San Marcos
Festival: Austin Ice Cream Festival
The town of San Marcos is one of the hardest partying college towns in the country, and in the summertime, the action centers on the San Marcos River. Water temperature stays in the 70's and you can bring all the Lone Star beer you can drink. The Blue Hole swimming hole in Wimberley is also popular with Austin-ites. Lazy around on an inner tube, or picnic under the cypress trees in the shade.
Martha's Vineyard, Massachusetts
---
Key Towns/Areas: Menemsha, Oak Bluffs, Edgartown, Chilmark, Aquinnah
Festival: Grand Illumination Night in Oak Bluffs, a 150 year-old tradition where tourists light up thousands of Japanese and Chinese lanterns
Few places symbolize summer in America better than Martha's Vineyard. It's the perfect place for water sports, fresh summer seafood dinners, and vibrant walks around town. Check out the gingerbread cottages in Oak Bluffs and the shops on Circuit Avenue. Many also say the summer sunset at Menemsha Beach is the best in New England.
Whatcom County, Washington
---
Key Towns/Areas: Bellingham, Fairhaven, Lyndon, Ferndale, Everson
Festival: Bellingham Festival of Music
A typical summer day can include mountain biking Galbraith then heading towards Lake Padden and taking a dip. Or, take a scenic drive down Chuckanut road, and hike any of the various trails leading to views of the bay. Or, join the tourists who come to sail the San Juan Islands. And with Vancouver and Squamish just over an hour away, Whatcom County is close enough to other areas with more outdoor adventure to explore.
La Plata and San Juan Counties, Colorado
---
La Plata and San Juan Counties, Colorado
Key Towns/Areas: Durango, Silverton, San Juan National Forest, Vallecito Creek
Festival: Animas River Days
These neighboring counties encompass the spectacular backcountry of the San Juans and plenty of high alpine creeks to stay cool in–as well as two great hubs for basing adventures–Durango and Silverton, with the most spectacular train ride in the country running between them, along the Animas River.
Special thanks: David Miller
Berkshire County, Massachusetts
---
Key Towns/Areas: Lenox, Lee, Stockbridge, Great Barrington, Williamstown
Festival: Tanglewood, summer home of the Boston Symphony Orchestra
The Berkshires provide the best New England summers have to offer: miles of nature trails combined with cultural events and festivals that celebrate the season. In addition to the famous Tanglewood concerts, the area hosts the Williamstown Theatre Festival along with the Berkshires Art Festival, and plenty others. The many nearby trails in the area include the popular short hike to Monument Mountain to enjoy the near-panoramic view at the top, and the Ashuwillticook bike trail passing rivers, woods, and great views of the mountains. If that's not enough, whitewater rafting is also a popular activity during this time of year.
Hamilton County, Tennessee
---
Key Towns/Areas: Chattanooga, Lookout Mountain, Signal Mountain, East Ridge
Festival: The Riverbend Festival brings eight nights of performances on a barge that has been converted into a full concert stage. The barge floats a bit off-shore while attendees sit in the amphitheater at the water's edge.
Summertime here means everything outdoor activity imaginable: mountain biking, bouldering, rock-climbing, canyoneering, kayaking, whitewater rafting — all easily accessible and within a short distance from the town of Chattanooga. You can also explore the many caves in the area- Raccoon Mountain Caverns, Ruby Falls Cave, and Crystal Caverns to name a few.
Wake County, North Carolina
---
Photo: Photo: Russell Harrison Photography
Key Towns/Areas: Durham, Raleigh, Cary, Falls Lake State Recreation Area, William B. Umstead State Park, and the Jordan Lake State Recreation Area
Festival: The Beer, Bourbon and Barbecue Festival features forty bourbons and sixty beers to taste and pair with all the barbecue you can eat.
This area contains over 150 public parks, swimming and tennis facilities. Hang out in Jordan lake to boat, fish, canoe, or swim. Or, take a few hours drive and head towards the Atlantic coast for some of the country's best beaches.
Milwaukee Area, Wisconsin
---
Key Towns/Areas: Milwaukee, Lakeshore State Park, Harrington Beach State Park, Kettle Moraine State Forest
Festival: Summerfest is the world's largest music festival (certified by the Guiness Book of World Records since 1999). 800 acts, 1,000 performances, 11 stages, and — in typical Midwest fashion — a general admission day ticket of just $19.
Summer is Milwaukee's time to shine. Locals celebrate the sun by picnicking at Bradford Beach, paddle-boating in the Veterans Park Lagoon, strolling down the Milwaukee Riverwalk, or spending the day at the nearby state parks. City parks also join the fun by hosting dozens of free concerts all summer long.
King County, Washington
---
Key Towns/Areas: Seattle, North Bend, Bellevue, Mount Baker-Snoqualmie National Forest
Festival: The Olympic Music Festival lasts all summer and presents fantastic performances in the middle of nature, in a restored barn turned into a performance hall.
The Pacific Northwest will argue till death that they have the best summer in the country. King County provides the evidence to back it up: the hike through Snoqualmie pass, Marymoor Park concerts, spray parks and beaches, even yurt-camping. Or, just spend a day floating down the Snoqualmie River near North Bend to see some of the most quintessential Pacific Northwest summer scenery and know what everyone's been talking about.
Gallatin County, Montana
---
Key Towns/Areas: Bozeman, Big Sky, Three Forks, Gallatin National Forest
Festival: The Sweet Pea Festival brings several days of art shows, outdoor concerts, races, food exhibitions ("Bite of Bozemen"), and more. Chalk artists also decorate the sidewalks leading up the festival.
This area catches just a small sliver of the border of Yellowstone National Park, meaning beautiful scenery without the crowds. Fly-fish on the Gallatin, Madison or Missouri Rivers, or take it easy floating down the Yellowstone River through Paradise Valley. Otherwise, locals just enjoy sitting in the shade, looking up and realizing why they call Montana "Big Sky Country".