Sleep in a Luxurious Tree House at the Most Eco-Friendly Beach Resort in Tulum
Azulik offers a one-of-a-kind experience, perched high above the trees on Tulum's stunning coastline. It stands out among the dozens of other resorts in Tulum with its modern design, eco-friendly practices, and commitment to sustainability.
48 villas are seamlessly blended into their lush surroundings with handcrafted wooden pathways connecting them through an enchanting maze of jungle plants and greenery. What makes this adults-only beach resort truly special is its careful construction around existing tree roots providing guests with unparalleled peace and serenity among crashing waves and singing birds in the Mexican jungle.
We hope you love Azulik. Just so you know, Matador may collect a small commission from the links on this page if you decide to book a stay.
Rooms at Azulik
Azulik offers a variety of luxurious rooms for guests to choose from. The ocean-view suites offer stunning views of the Caribbean Sea, allowing guests to enjoy breathtaking sunsets and sunrise views from their private balconies. Azulik also has jungle-view rooms with private terraces that overlook lush vegetation and provide an amazing sense of peace and relaxation. You can also book one of the beachfront villas that allow visitors to get up close and personal with nature while still enjoying modern amenities such as air conditioning, flat-screen TVs, WiFi access, and a minibar.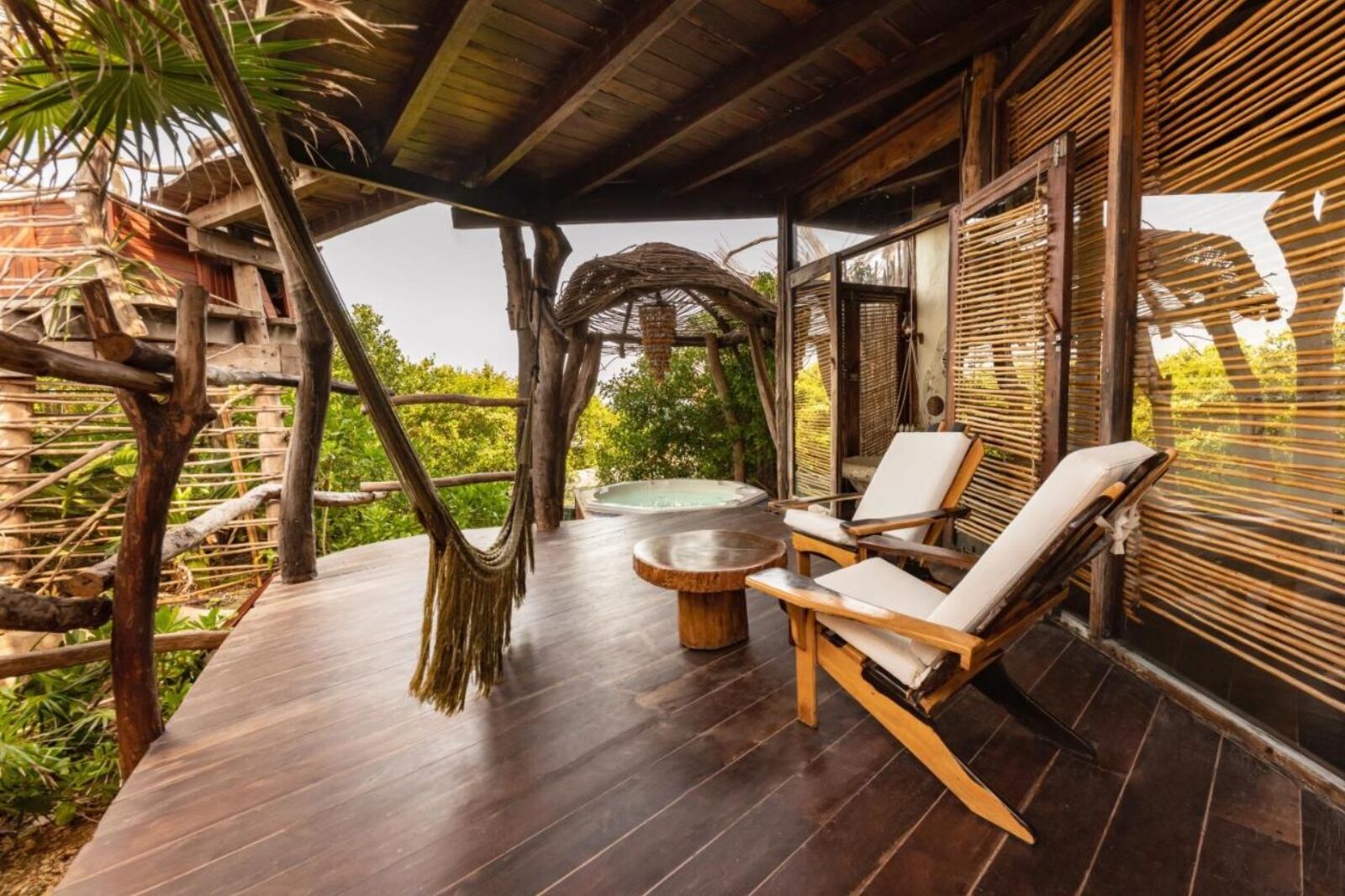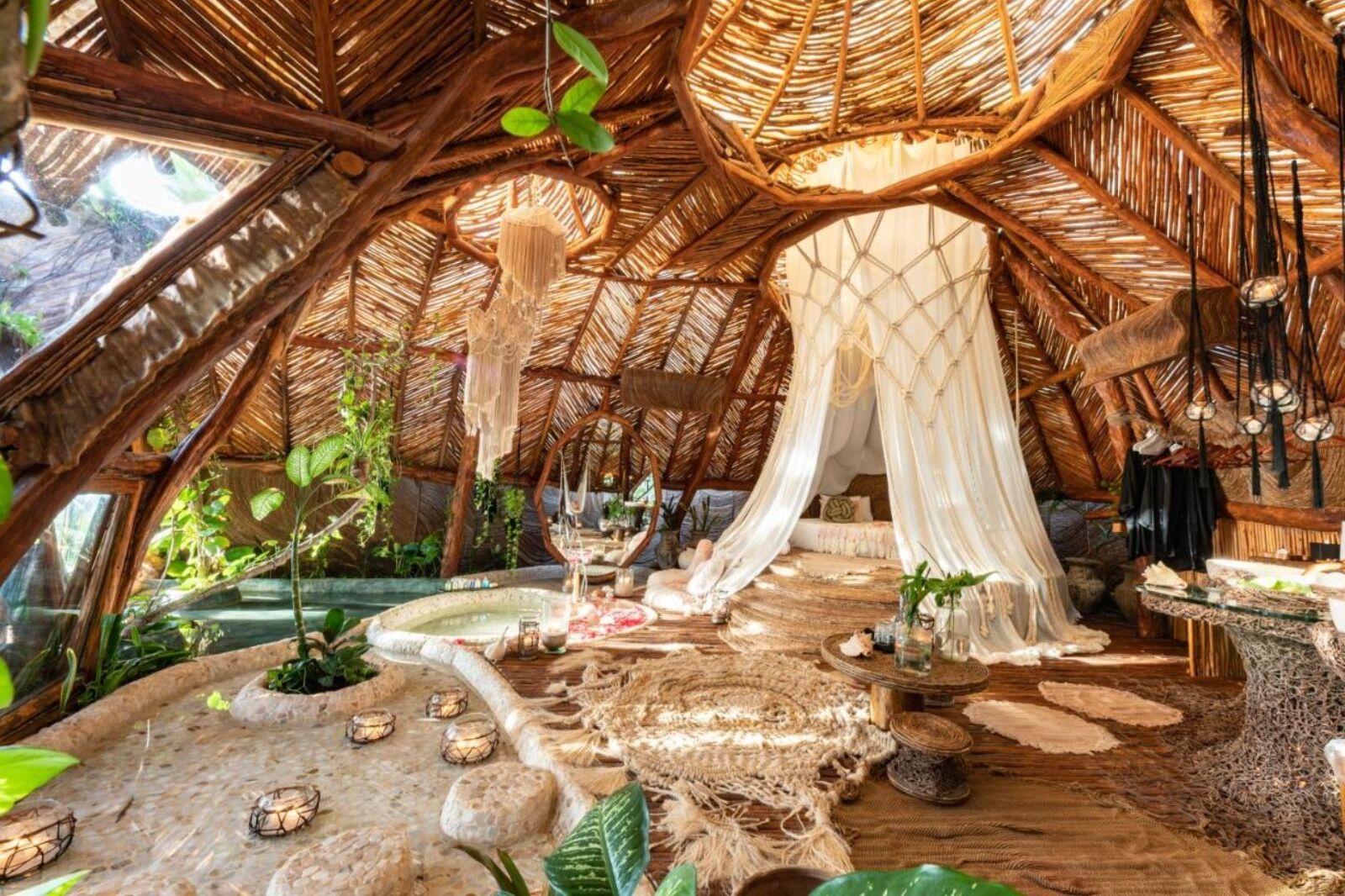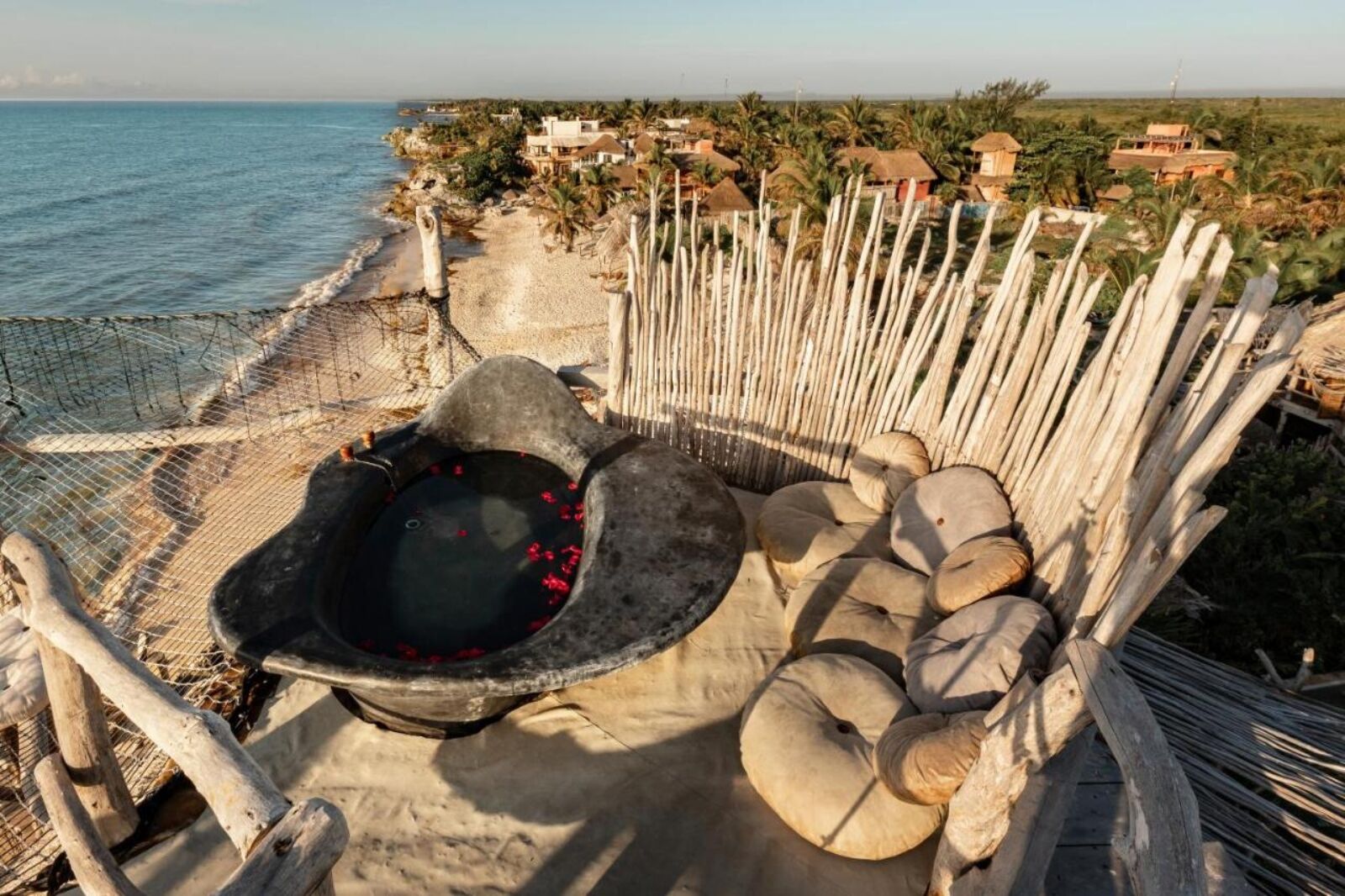 Amenities at Azulik
The hotel offers various amenities, including three state-of-the-art infinity pools, relaxing yoga classes, and delicious meals prepared by local chefs. At the Mayan-inspired spa, guests can soak up the elements and enjoy daily activities based on traditional ceremonies. Azulik also prides itself on its excellent customer service and attentive staff who, dressed head to toe in white, strive to ensure that you have a vacation to remember.
Activities near Azulik
Azulik is conveniently located off route 15 near some of Tulum's most luxurious spots. The close-by main strip offers a plethora of sophisticated restaurants and lively bars — but if you're looking for something more tranquil, its peaceful white sandy beach is minutes away.
Tulum is also home to many other attractions. From ancient Mayan ruins to spectacular underwater cenotes, there is something for everyone. Tulum's diverse culture and vibrant energy make it one of the most interesting and unique places in Mexico.
For those looking to explore Tulum's culture and history, there are ancient Mayan ruins located nearby that can be visited. Guests can learn about the Mayan civilization and its impressive architecture.
Tulum is also home to some of the most spectacular cenotes in Mexico. Azulik offers snorkeling and swimming excursions that will take guests on a journey through this amazing natural wonder. The hotel's experienced guides provide all the necessary equipment, including life jackets and oxygen tanks. And if you'd like to explore the jungle, the hotel provides guided adventure tours where you can learn about local wildlife and the ecosystem.
What did you think of this story?