"Not all those who wander are lost." – J.R.R. Tolkien (1892-1973)
I love to get lost. It's when I find the most amazing places. When I wander, I find myself using all my senses.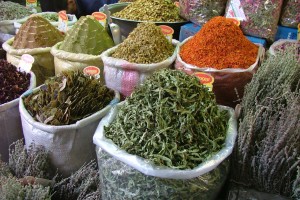 The SOUND of children singing in a madrasa school, the banging of metal in a lamp makers shop and the lapping of the sea against the shore.
The SMELL of real leather bags, roasting corn, freshly baked bread and donkey shit.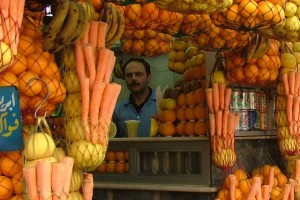 The SIGHT of colourful spices, fresh fruits and vegetables.
The TOUCH of smooth wooden souvenirs, soft silk scarves and new books.
The TASTE of sweet pastries and fresh lemonade.
 You may be able to guess that one of my favourite places to get lost in is Stone Town, Zanzibar. It is bordered on two sides by the sea and on the other two by main roads. The centre is a labyrinth of narrow alleyways lined with shops, small hotels, restaurants and residences. There are also mosques ans schools.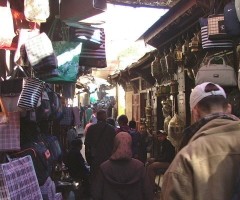 Another great place to wander is the medina of Fez. At first it is a very intimidating place and the prospect of getting hopelessly lost is scary, but once you've been there a few times, you realise that there is nothing to be worried about. I used to take my pax (clients) on tours with a local guide and frequently found myself getting left behind with the stragglers. The pax were always amazed when I managed to catch up with the group or even get ahead of them. What they didn't realise was that certain businesses, such as restaurants, place signs and symbols on the walls and it is possible to navigate around the medina using these markers as well as easily identifiable buildings, such as museums, or objects, such as fountains.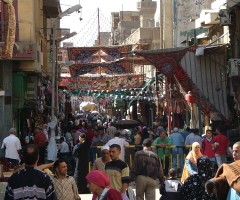 However, if you are lost and all else fails then you can simply just ask a local for help. As long as you approach them, and are able to communicate with them, you will be okay. But beware of anyone who approaches you, as it is possible that their motives for offering help are not genuine. Perhaps they will invite you for some mint tea at their brother's carpet shop and only allow you to leave when you have purchased a $500 rug!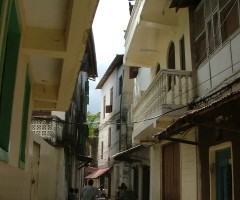 Finally, try to find out about areas that you should avoid. Most towns and cities have sections that are not safe and it's important to know this in advance of your wanderings.
So, next time you travel, why don't you get lost. You never know what you might find.
Expert