There are some things that are just not optional for the tour leader. The obvious one is joining in with the local dancing. I've belly-danced in Morocco, Zorba'd in Greece and merengued in Costa Rica. As a tour leader it's expected that you will embarrass yourself in order to save your pax (clients) from having to, or in order to encourage them to let their hair down and join in. Trying weird and exotic food is also compulsory but luckily this is something I like to do. Snails in Spain, mopane worms in Zambia, locusts in Morocco and once, I even had a guinea pig for Christmas dinner in Ecuador.
Most tours involve some optional activities and as the tour leader you get to try the majority of these without having to pay. Of course, these are optional so if you don't fancy skydiving or white water rafting you can send your pax off while you have a relaxing few hours without them. However, sometimes the optionals are not optional for the tour leader. For example, climbing Mount Sinai in Egypt. Now, I like a bit of exercise and have climbed plenty of mountains in my time but Mount Sinai has to be one of my worst experiences.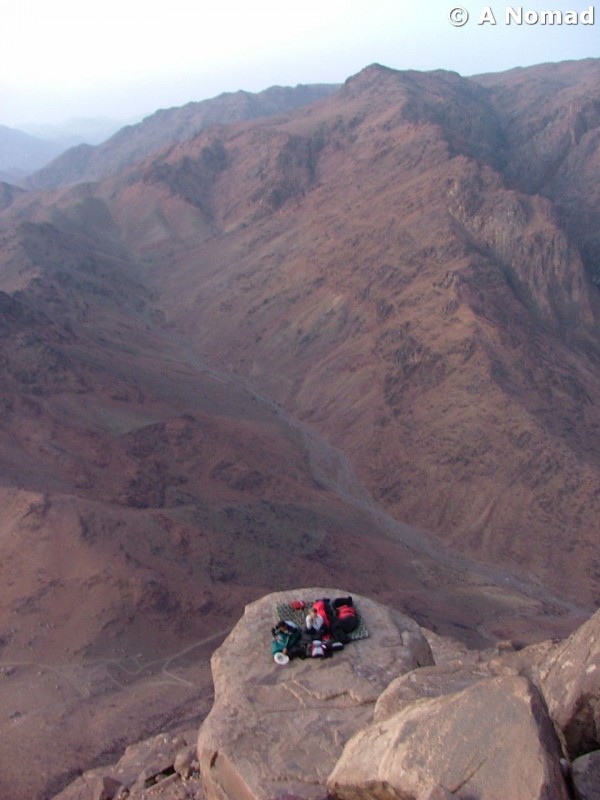 For starters, you have to get up at 3am in order to begin your climb. It's dark, usually cold and there may be a trek through town or a short coach journey to get to the base of the Mountain. On arrival, you are immediately hounded my locals with camels who want to offer you a ride up the mountain (for a fee, of course!) If you have pax who you think might struggle with the climb then they will strongly refuse your suggestion that they take a camel in order to prove to you that they are not the least fit in the group. Those that do take the camel only get to ride 2/3rds of the distance anyway because the last 1/3rd is too steep for the camels. Those who don't take the camels continue to get hounded by the locals, and the camels until someone finally gives in (the camel owners never give up!).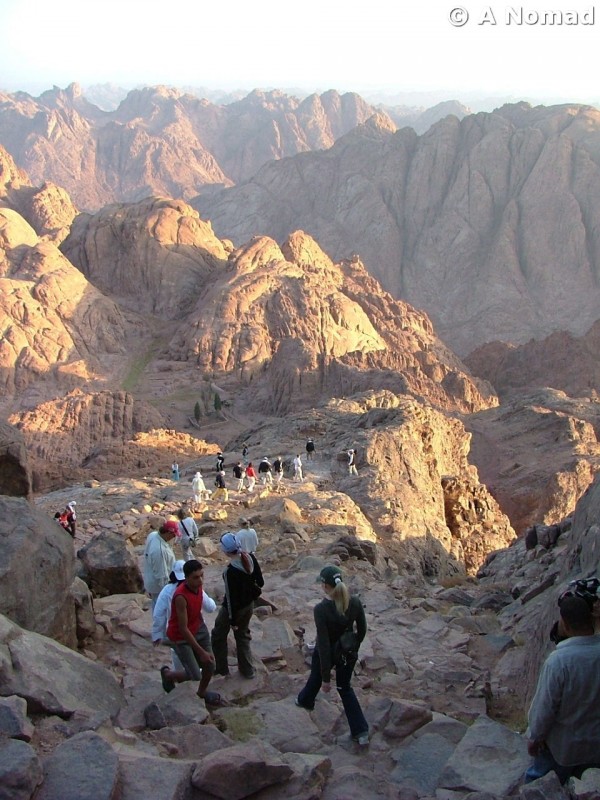 You won't be lonely on the route. There's likely to be hundreds of pilgrims and tourists heading up the mountain with you. There are also the hundreds of local guides, curio shop/café owners and small boys who have nothing better to do but beg for money from the tourists. I always stopped at 2 strategic cafes en route in order to gather my group and to have a break from the climbing. As the tour leader, my hot, sweet, mint tea was always free.
By the time you reach the end of the camel route and start the steep rock-hewn steps you may need more than some hot tea. Perhaps a chocolate bar, some Red Bull or in some cases a defibrillator! Not everyone will make it to the top and you can be sure that if they don't make it then you will be accompanying them back down, forgoing any satisfaction from having reached the top yourself.
If you do make it to the top then you will be fighting for space to try and find a spot for the sunrise. Personally, I always found that a spot lower down the mountain, closer to the last group of cafes was much less crowded, and a lot more peaceful. I guess for most people, sunrise at the top of Mount Sinai is a very spiritual moment. For me, I was just happy when it was over and I could make my way back down the mountain again.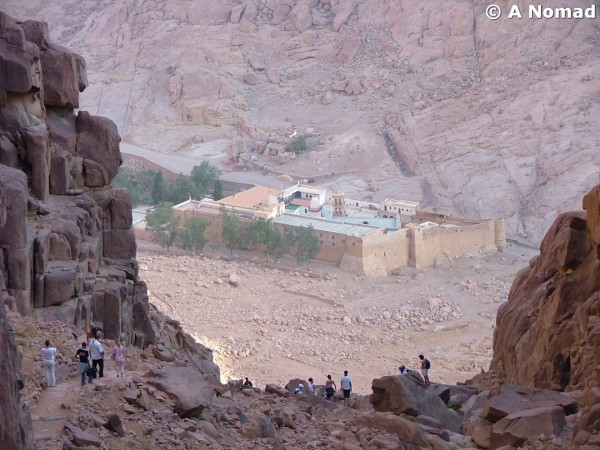 The back route, though steeper (hence the reason for not using it on the way up), is usually less busy and therefore a more enjoyable way to descend. There are some stunning views on the way down and a few areas where there is enough space to stop for a picnic breakfast without blocking the path for all the other walkers. It finishes just behind St Catherine's Monastery which is a good place to end the walk. If you can get anywhere near the supposed 'burning bush', where Moses was appointed by God to lead the Israelites out of Egypt and into Canaan, then well done. It's in a small inner courtyard of the monastery where pilgrims file through in a crushed wave of adoration. In some ways it's better to skip the tour and just buy a postcard from the gift shop, or half a dozen for the same price from one of the boys outside.
Expert