Bali in Indonesia is a perfect honeymoon isle. You will love everything about it, be it the sunny beaches or the friendly locals. And never mind the dreaded term 'Bali belly'; if you are in this part of the world, you have got to stuff your stomachs with its sumptuous things including that finger-licking seafood. So, you got your Bali honeymoon packages cheap, but does that mean that you will have to go empty while dining on those resorts and hotels? Not really! The best advice will be to live like a lazy sloth on those soft mattresses in your star resorts but when it comes to eating, you better head out to local eateries and hog like a glutton.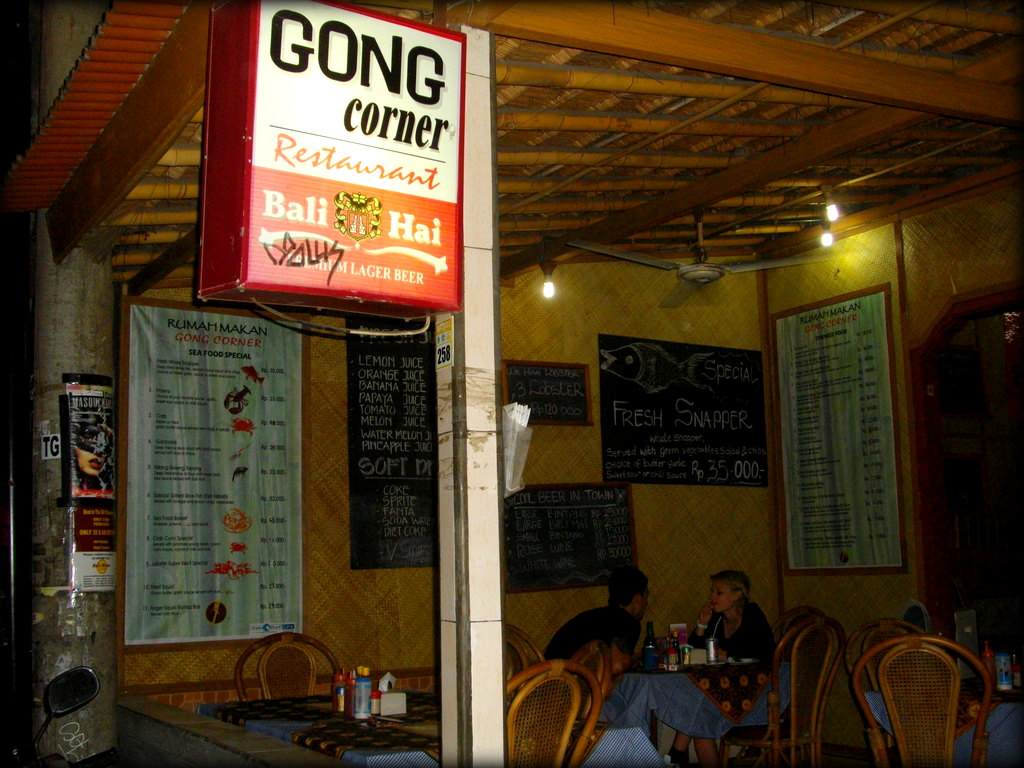 They say that if the lunch hour is on, and your belly is roaring for food, just stalk the locals and they will automatically lead you to those cheap eateries which are spread at many starkly visible nooks and, at times, clandestine corners. They are cheap no doubt, but they can also be surprisingly good. That is to say they may serve you food of the taste not matched even by those top-billed expensive restaurants.
Kuta Beach is one of the top attractions at Bali and is naturally included in almost all the honeymoon packages from India. Along this beach, you will run into myriad number of restaurants and eateries (both small and big) flanked luxuriously. Give a skip to those Pizza Huts and Mc Ds which are irritatingly present at almost every part of the world. When you want to eat good local food and get it cheap, you should settle down at small places where the ambience may not look all that inviting. But do not mind those plastic chairs as long as you are getting good (and cheap) food. Stalls sprawled outside Legian Beach will also help you to recharge your belly without emptying your purse.
Warung Murah is one inexpensive place to eat to your belly's content. Apart from seafood and Indonesian cuisines, you can also get good vegetarian stuff. In fact, for around $2, you can have a really nice fill. Warung Murah is just around ten-minute' walk from Kuta Beach.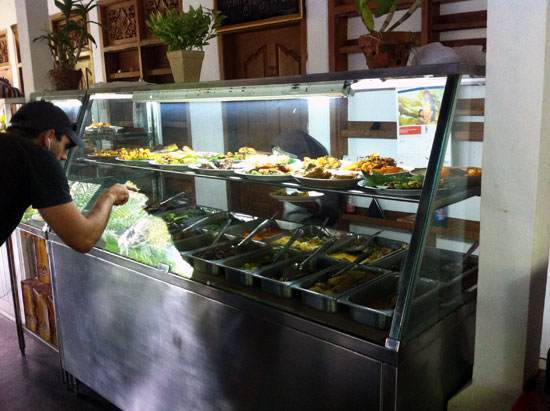 Another palatable restaurant which serves good food at good prices is Gong Corner which sits at the main Kuta town in the lungs of the city. It is ideal for those looking for Western food or Indonesian dishes. Gong Corner will cost you around $3-$4 for a wholesome meal, rounded off with drinks.
Kura Kura, Poco Loco, Rumours and Mezzanine Restaurant & Bar are a few other inexpensive places to dine in Bali.