You must have seen on TV the sporting event called Running with the Bulls. It takes place in Spain every year in the city called Pamplona. It is pretty much a part of its sporting culture and has a long history which is not free from blood and gore. To be frank, this sport, which is a part of the famous annual San Fermin Festival, is a dangerous sport. But there is a sharp jump in the demand for Spain holiday packages when this festival is round the corner. The buzz and excitement around the event can be overwhelming.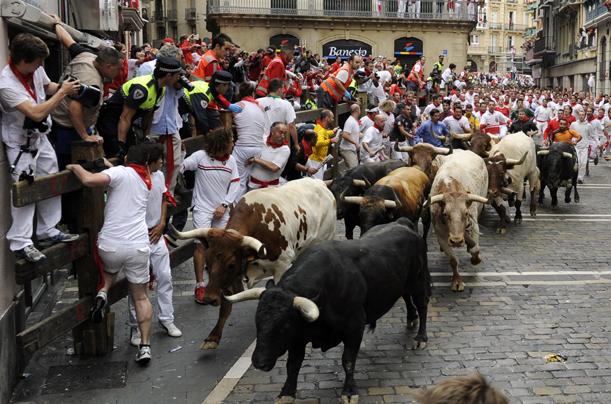 Running of the Bull is a week-long event which is held from 7th July to 14th July during the early hours of the day. Unless otherwise specified, the running commences at 7:55 am every day of the week. The sport involves participating in a sprint with bulls. On paper, the prospect may appear alarming, even suicidal. But in reality, only half-a-dozen bulls are unleashed at a single time. The sprint barely lasts for a few minutes and over a short barricaded course. But since the number of participants is really high, the incidents of stampede are not uncommon.
It is not something you would like to dabble in, if you have a weak heart or if you like to play the game safe. This sport is for the fanatics, for the daredevils and the hard-core adventurists. When you are taking part in this sport, you are putting your limbs and your life at stake. But there is only a small probability of you getting severely injured. There are hundreds of runners and only 6 bulls to look out for. So on the probability meter, you may very well escape unscathed and unhurt. But do keep in mind that people have got crushed, killed and grievously injured in this sport which does have a pretty sinister history of its own.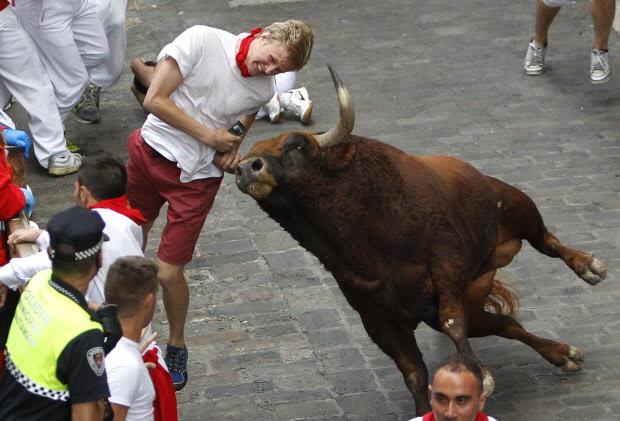 In order to take part in the running, you will need to make a booking for one of the Spain tour packages. You may also club Spain holiday with your Europe tour packages if you so desire. Pamplona can be accessed easily from the towns of Madrid or Barcelona. There are domestic flights, train journeys and direct buses to take you to this city of bulls and bull rings. You will find good accommodations sprawling over a wide range of tariffs.
Just in case you develop cold feet at the last minute, just sit back and enjoy the show as an audience. Though the sport is of a dangerous nature, it can give your CV a very powerful look.