We do understand that by the time you read this, you may have already booked your Singapore holiday packages, or honeymoon packages or whatever kind of packages! Our intention isn't to scare you. So, if you are thinking that 'Oh my God, will I have to be on guard all the time, lest I make these mistakes', then chillax! Just keep these things in mind, but in case you forget, apologize and you will be okay (the Singapore folks are very friendly, polite and nice)!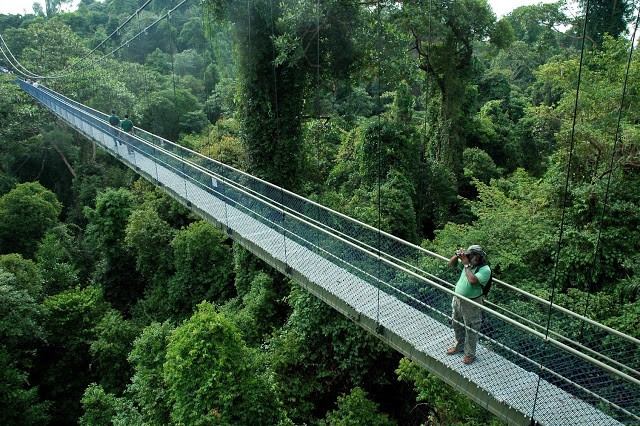 So, after that rather frightful prelude, here is a little rant on our main subject- what not to do in Singapore:
Do not touch a child's head: In India, there is this custom to touch a child's head as a way of imparting blessings. Your instincts may tempt you to do the same in Singapore, but refrain from doing so! The head is considered the holy portion of the body and it is impolite, rude and disparaging to touch someone on his/her head.
Do not show your feet: Likewise, the feet are the most un-holiest or dirties parts of the boy and you must not use them to point direction or to point at anything as a matter of fact.
Do not give tips: Tourists usually have the habit of tipping people so as to show off their magnanimous side and also to stay in their good books. But in Singapore, tipping is not an acceptable practice. The service charge for any waiter, bellboy, etc will be included in your bill. So, do not tip. In case you have too much money, better tip us i.e. buy one of our International honeymoon packages!
 Do not eat only Indian food: Yes, Singapore has many restaurants and eateries where you can find Indian food or the oh-so-familiar Chinese cuisines. We would say that do not eat them all the time. It is blasphemy not to try the local mouth-watering dishes. They may be unfamiliar and you may like them or hate them, depending on your individual preference, but you should not miss out on the fun of experimenting.
Do not litter: This one is very important (make it very very important). Littering is severely punishable and will entail very heavy fine. Just walk through the country's roads and we dare you to find a speck of garbage. Leave the littering habit of yours for Indian roads, where littering is a warm and welcome practice. In case you spill your rubbish in Singapore, you may have to spill out all your cash as fine.