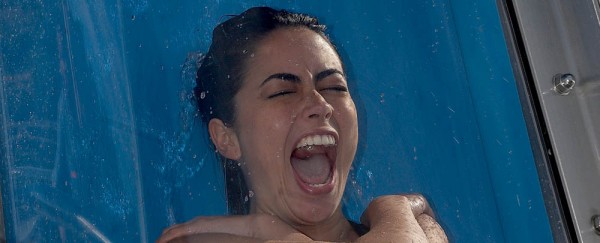 Having been to the hospital in Xela, Guatemala a half dozen times by my final visit, I understood the drill at the trauma ward, or at least I thought I had. Once again I was wrong.
Line-Up
I waited in line-up for the nurse as usual while shuffling for a position among the other broken people and their care takers. This visit to the hospital was to be different – it wasn't just a checkup again – as I needed an x-ray and thus I was sent off to radiography with the appropriate instructions.
Radiography, much like the trauma ward, was another long check-in lineup without however the benefit of much seating prior. I and a number of others on crutches found ourselves standing or rather leaning as we waited patiently for the nurse in this second line up.
After checking in and claiming a spot on the terrazzo floor, I began the next wait. Thankfully if wasn't long before I heard my name called, however what was odd was hearing it among twenty others. I quickly realized that our group was being herded towards the location of the x-ray room, a place devoid of chairs and any floor space to sit on. This was exactly what twenty hobbling people needed, to stand and wait again.
I have to give the radiologist credit though.  She was fast and in less than 30 minutes I returned to my place in the trauma ward to wait for the doctors.
Read the rest at adventureswithpedro.com