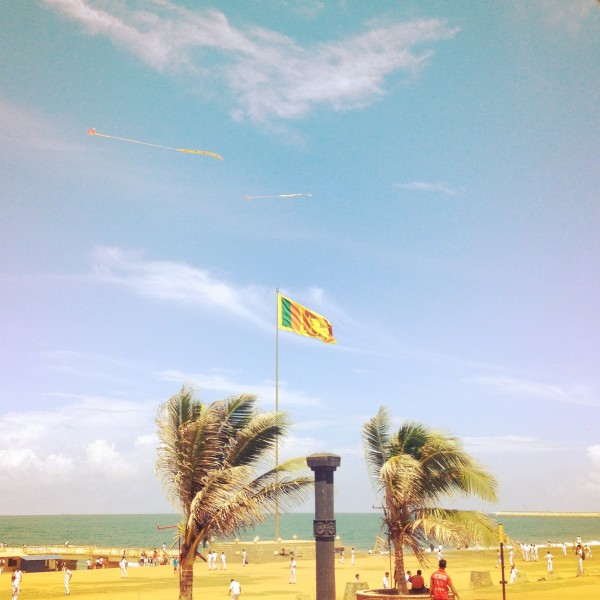 After the bloody civil war that ended last 2009 and the tragic tsunami of 2004, Sri Lanka opened up for tourism and more airlines offered cheaper flights to the Sinhalese paradise making it more accessible. Sri Lanka is hyped by most travel blogs and magazines as a new destination to go to for 2013. This island country seated beneath the Indian subcon-tinent is a treasure trove of tropical beaches, tea plantations, lush mountain forests and a preserved heritage of the colonial Dutch, Portuguese, French and British, an interesting mixture of cultures with the distinctive Sinhalese taste. As part of the historic Silk Route, Sri Lanka has been a stopover for travelers and that is why it's culture became diverse.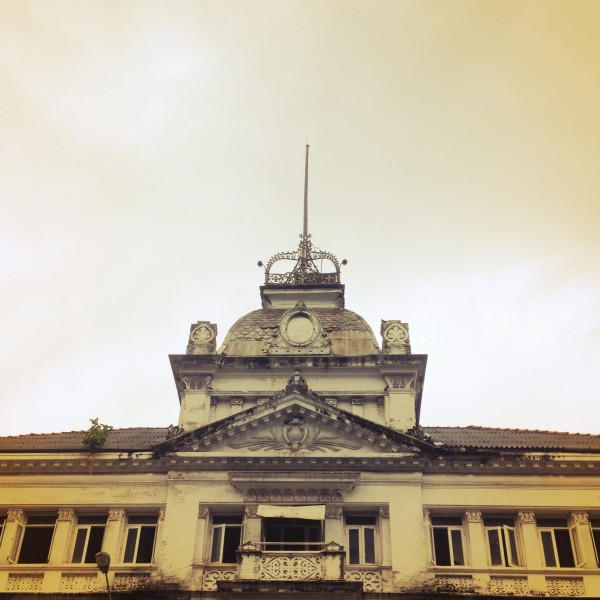 As I arrived in Colombo, by public transportation, my first impression was "lo-fi paradise". Everything seemed to be old, the humid air breathe of nostalgic feelings, and everyone is calm and easy. A city that still lives from the past. The old buildings are notably Victorian and Gothic in the old quarter, a strong colonial British influence. I saw a lot of constructions going on as the country is rebuilding its city, slowly transforming into a modern metropolis.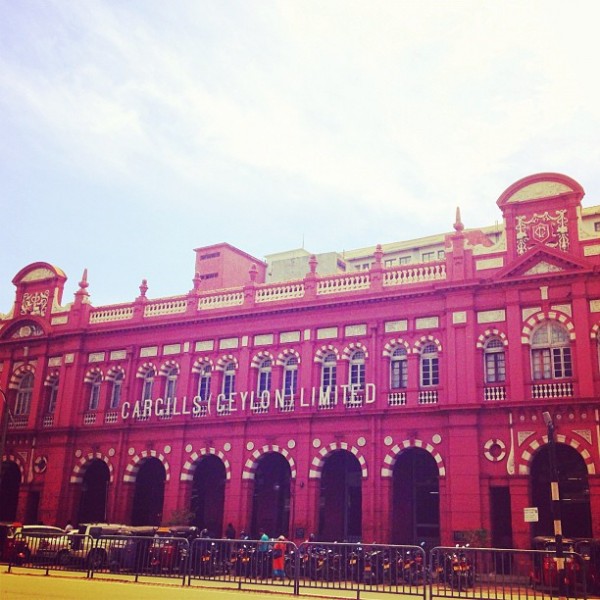 The Cargills Food City is one of British's first establishments to bring British products to the island.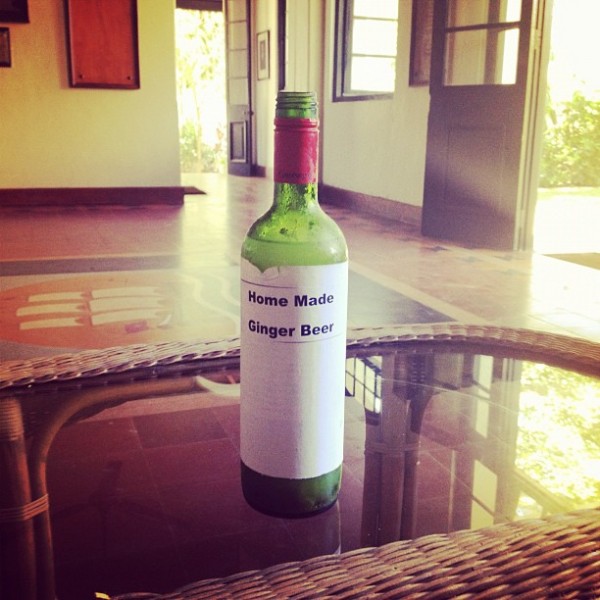 Got this Homemade Ginger Beer at the Dutch Burgher Union,  a group that has Dutch heritage who lives in Sri Lanka. They produce homemade Dutch goods such as this for less than US$1.50.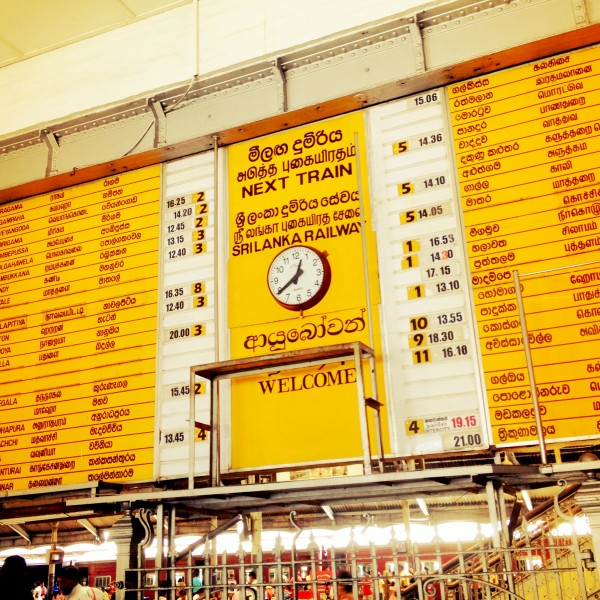 My number one rule is not to take private transportation or taxis, so I  was stoked to take the old railway system built by the Brits decades ago. I have this fascination about riding trains and this is definitely an exciting experience for me. I saw a huge yellow ochre board showing departure schedules at the station that reminds me of Wes Anderson's film Darjeeling Limited. At the Fort Central Train Station I got my tickets for 20 SL Rupees ($0.10) going to Mt. Lavinia, where I will stay for a couple of days.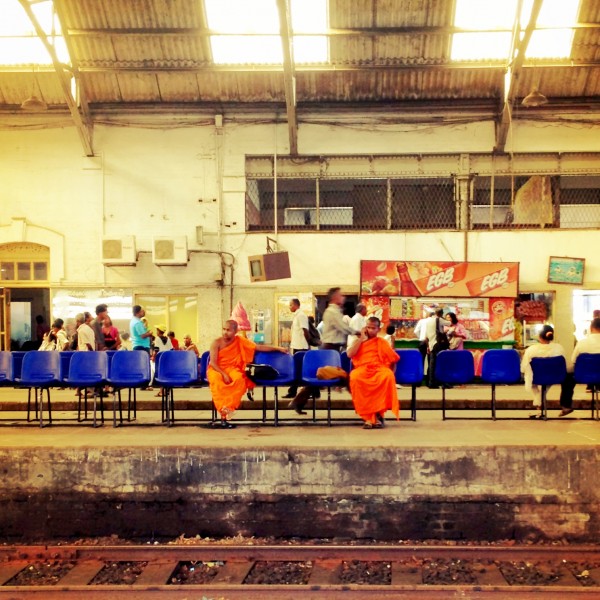 Sri Lanka is a predominantly Buddhist country, so you'll see monks clad in saffron orange robes. And on my observations, majority of the Buddhists are calm, a trait common in their teachings.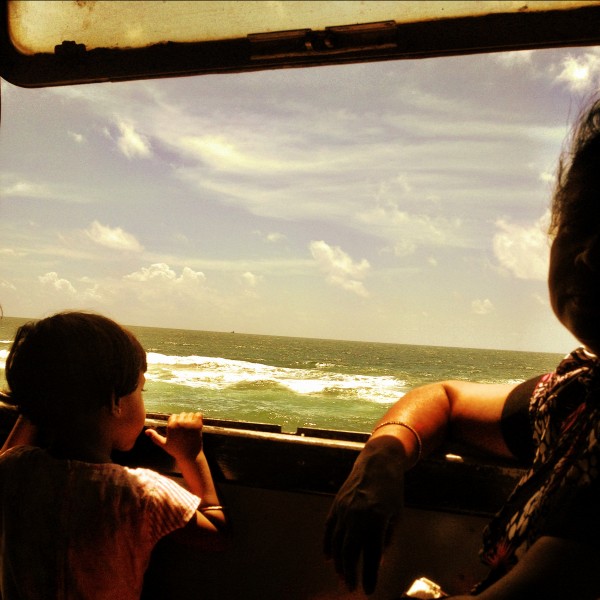 The train route from the Central to Mt. Lavinia is really close to the sea, approximately just 50-100m away. You can see the Indian ocean from the nearest view, the strong waves and strong winds swept inside the cabins. It's like your on a cruise to the sea, as real as it gets.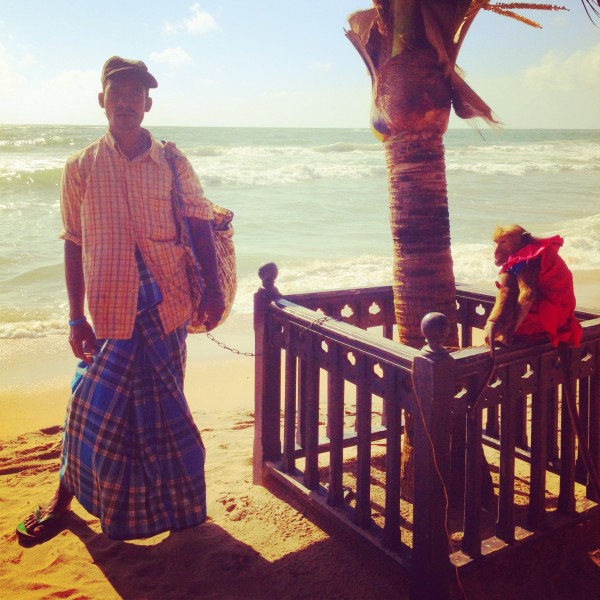 At the Mt. Lavinia Beach, the nearest beach in Colombo, you'll see a lot of characters roaming around. This one is a monkey charmer that asks for money if you take pictures of them.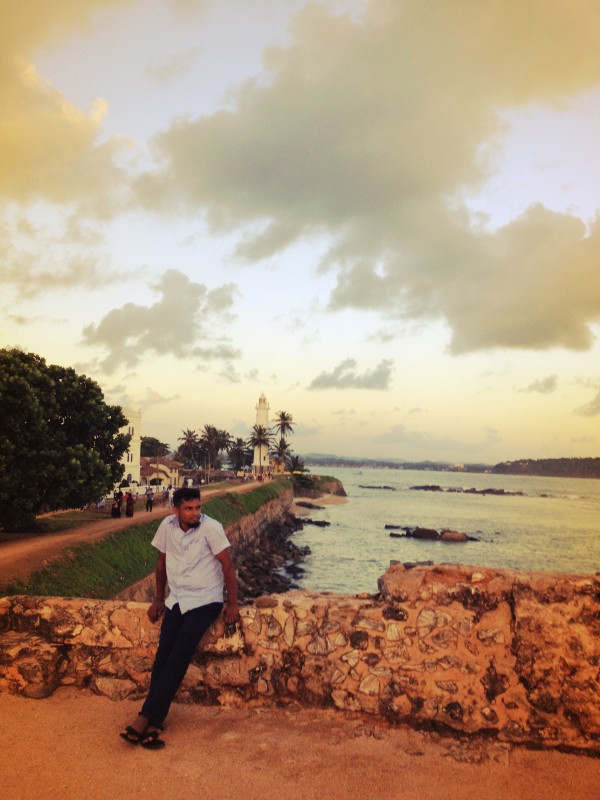 Go further south and you'll reach Galle, the old colonial fort of the Portuguese. An old walled city where you'll find the distinctive Portuguese architecture and the famouse Galle lighthouse.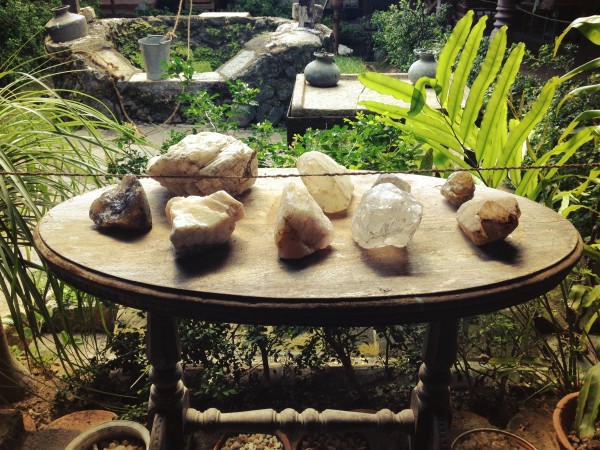 Inside Galle are bunch of antique houses and boutiques that sell semi-precious stones to vintage cameras and things.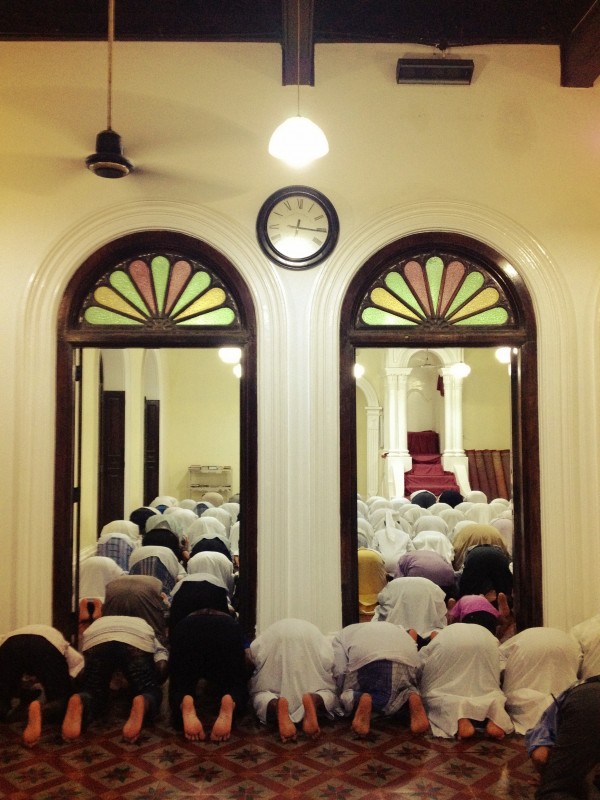 As the evening falls, you'll hear the Muslim chant as they gather for their worship at the Meera Mosque inside Galle Fort. About a small percentage of Sinhalese people are Muslims.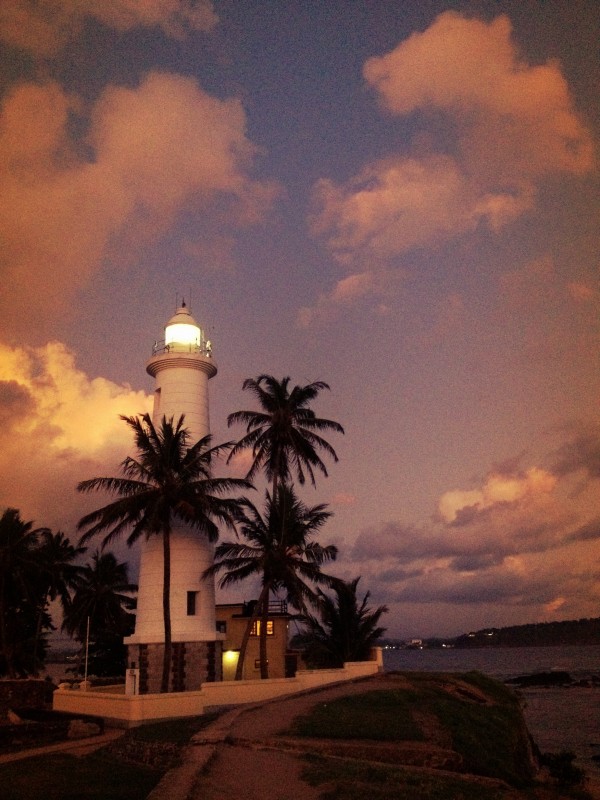 At night, the lighthouse is lit serving as a guide for the ships to the rocky shores of Galle.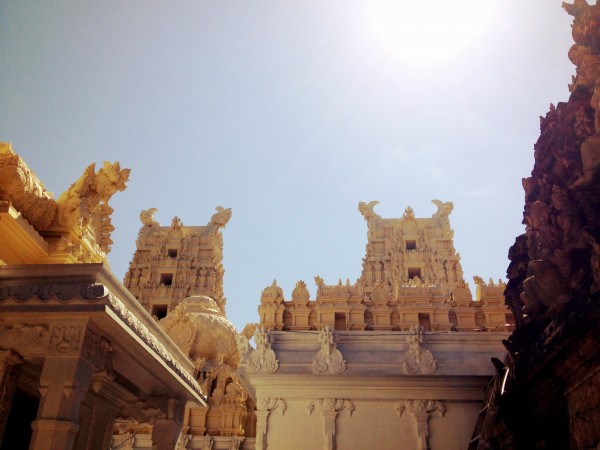 Inside an unfinished Hindu temple, you'll see intircate details that took months to finish. The intricacy of the temple signifies their devotion. The design is derivative from the South Indian temples that can be seen as a huge mountain of gods on top.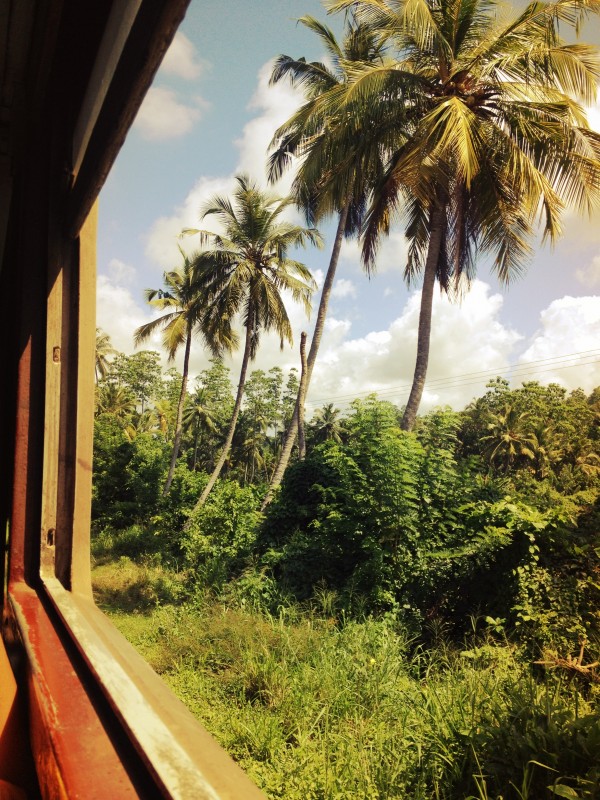 The Sri Lankan train route will take you to diverse landscapes, from the ocean to the forest of tall coconuts that soars around the island.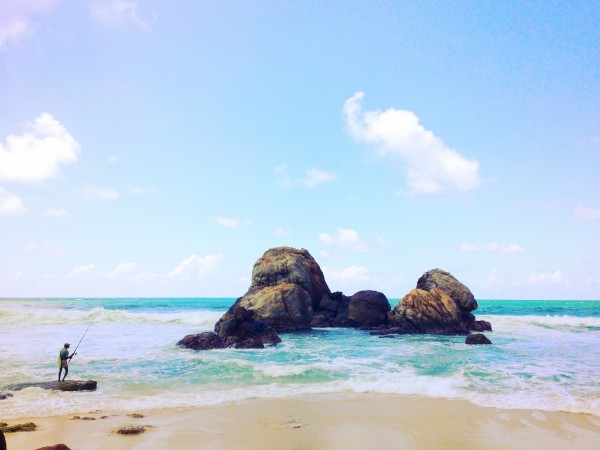 One of the major industries here is fishing. Until now locals fish by the shore as the waves are too strong for small boats. In Kogalla, south of the island, you'll see some locals trying their luck to fish at noon. Sri Lanka is famous for stilt fishing where they fish using a tall stick placing it at the deeper part and sit on it for hours. Unfortunately this tradition is dying.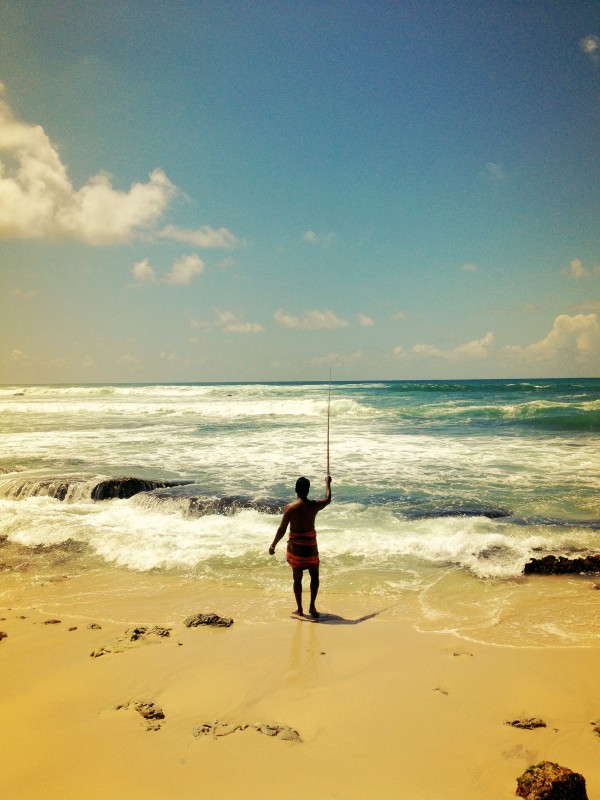 Just by raising their fishing rods, they can catch fish swept by the strong waves of the ocean.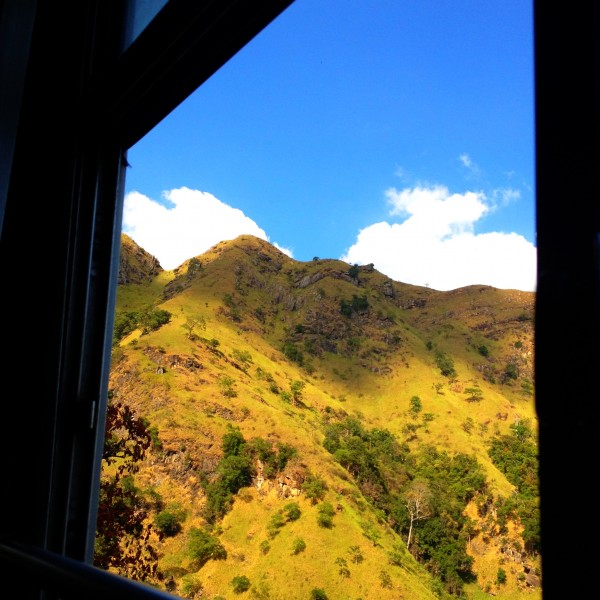 From the beaches of the south, I went up to the hills to see the little quaint town of Ella. This town is not known by many and as the British called it, "An almost English countryside." With it's lush greeneries, pine and eucalyptus trees, it resembles an English country on tropical weather.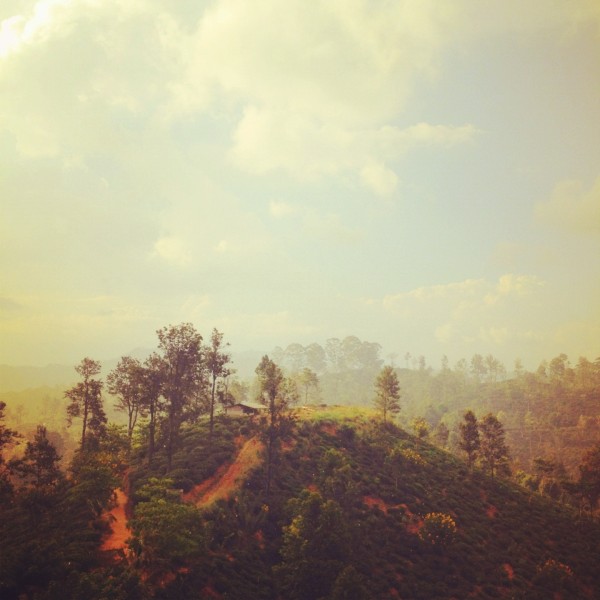 Ella is a tea plantation town. Small hills are grown with their most famous export – Ceylon Tea.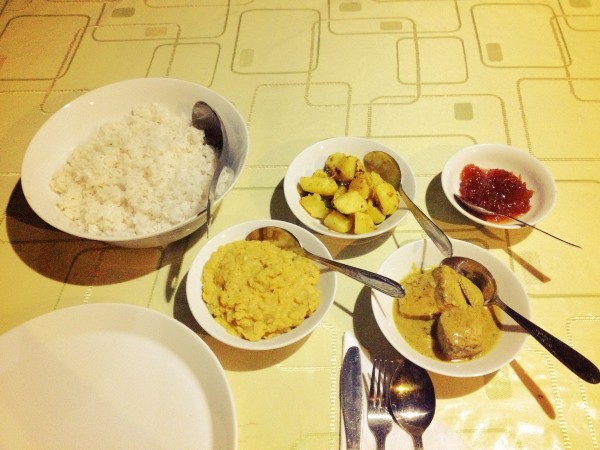 Sri Lankan cuisine is like the toned down Indian food. With the rice and curry staple, bhat, spiced potatoes and fruit chutney is common.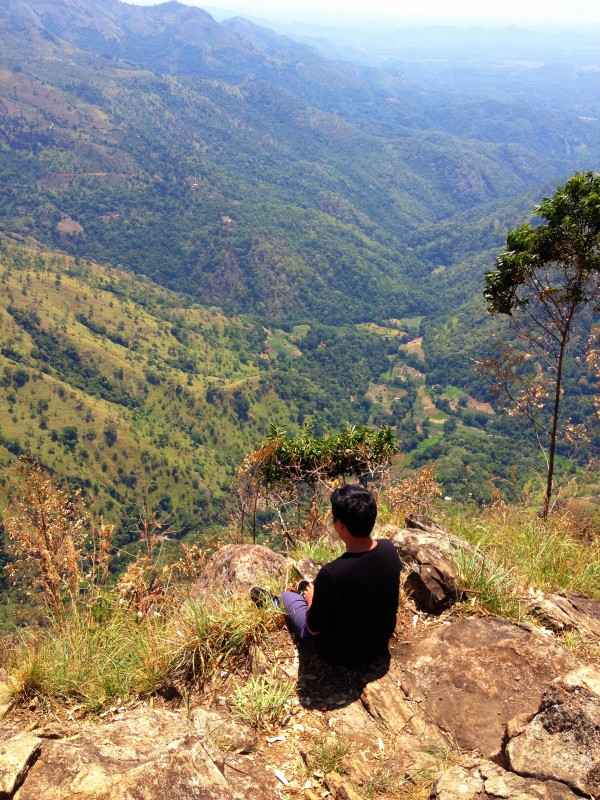 While in Ella, you can do a short trek to the Ella Rock, a 1,000 m climb to a eucalyptus forest overlooking the knuckles hills of Ella.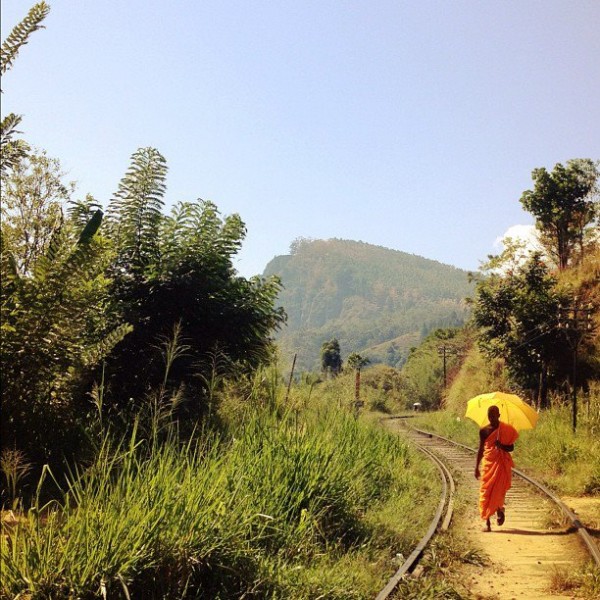 A Buddhist monk walks under the scorching heat on the trail to Ella Rock.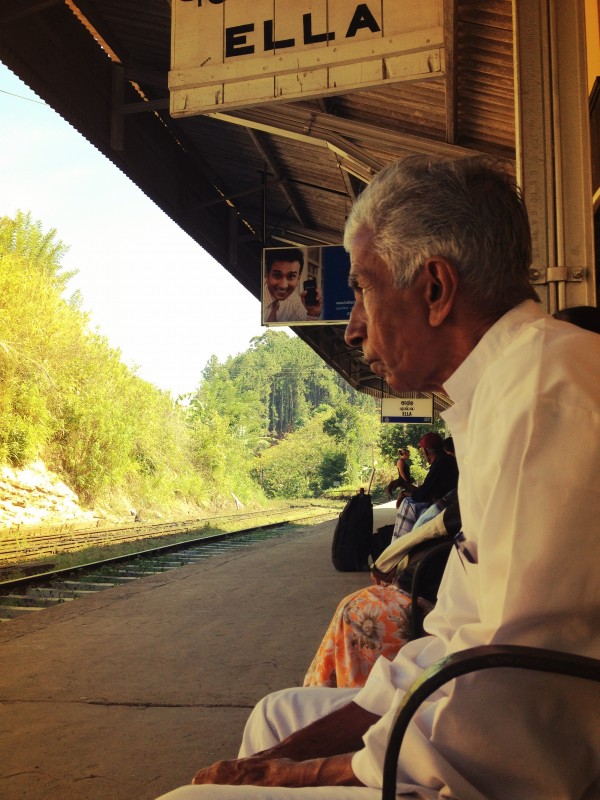 The train station in Ella is as poignant as it seems.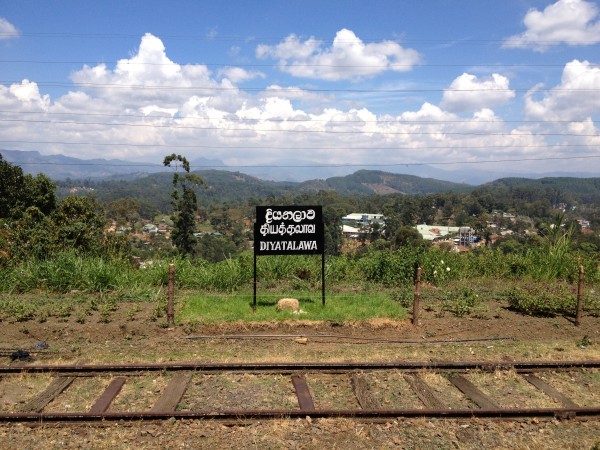 A small town up in the mountains en route to Kandy. It took 8 hours to travel from Ella to Kandy.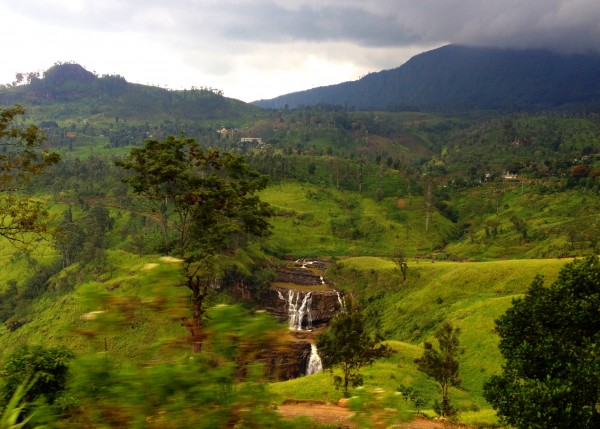 The train traverse the scenic mountainous regions of Nuwara Eliya.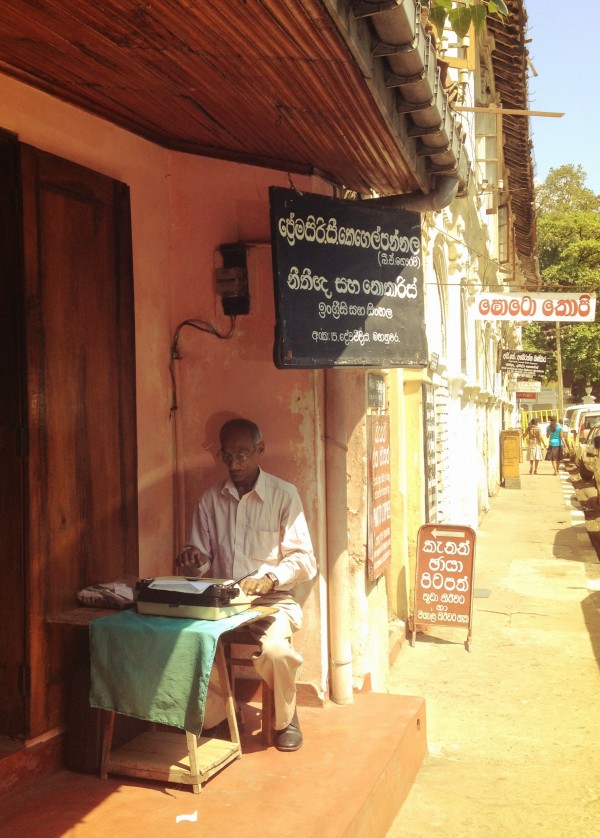 At Kandy, the town at the centermost of the island, people are still living in vintage typewriters and signage of notary public are everywhere at your service.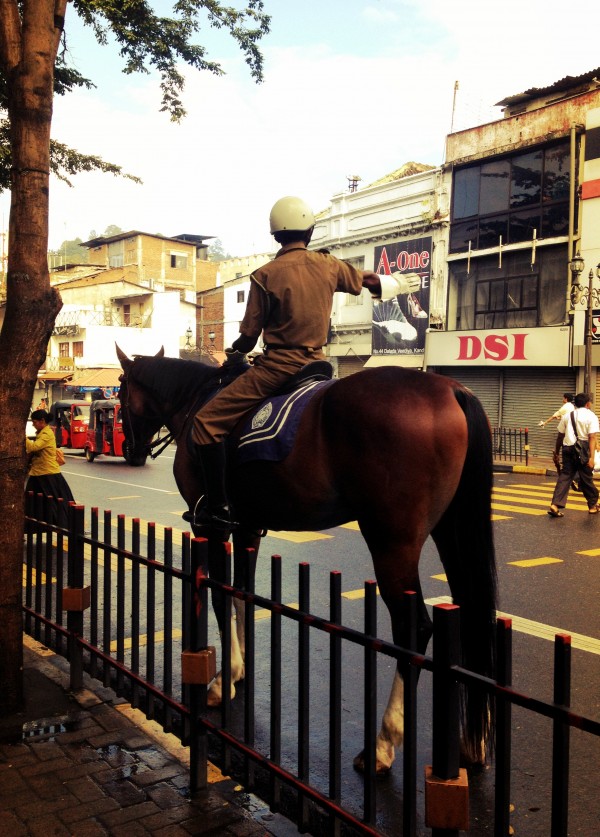 Traffic enforcers in Kandy rides a horse as a sign of authority.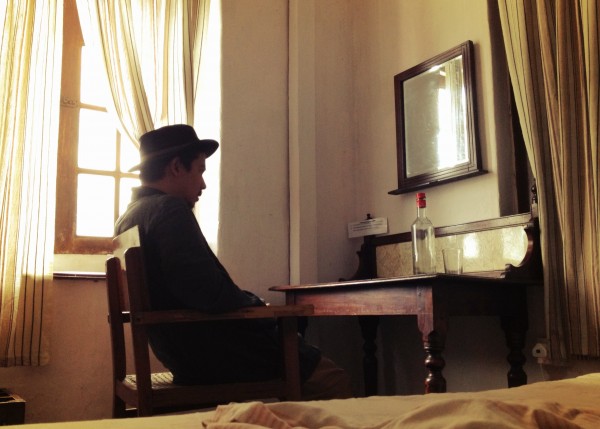 At Olde Empire, a 170-year old vintage hotel in Kandy. You can get a room here for US$10 or less.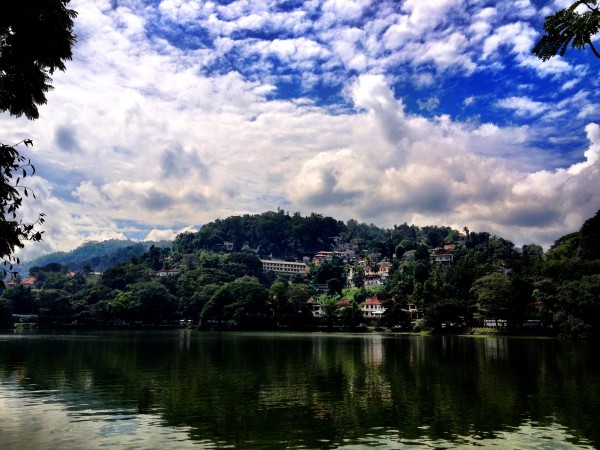 The holy Kandy Lake, where it was believed where Buddha took a bath. Kandy is one of Buddhism's holiest cities. Where it was believed that Buddha left his tooth here.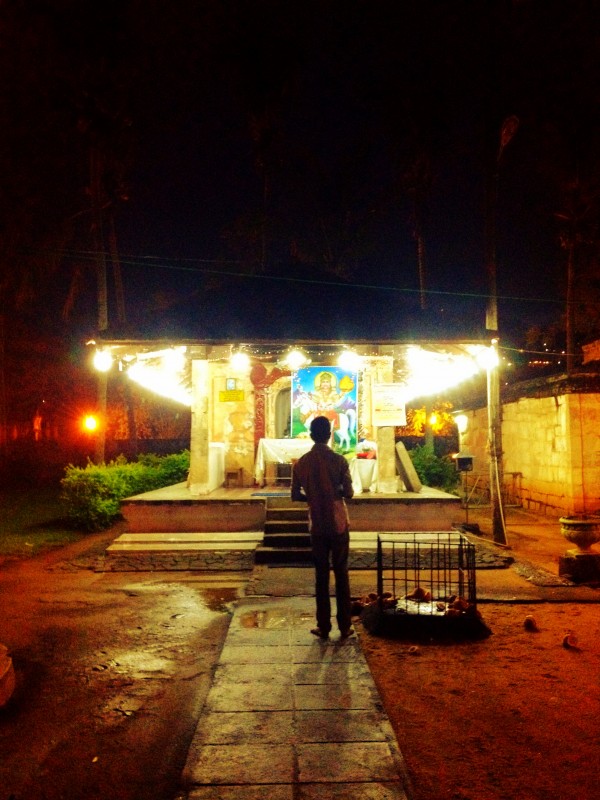 At the Temple of the Tooth complex, devotees pray at the Hindu shrines.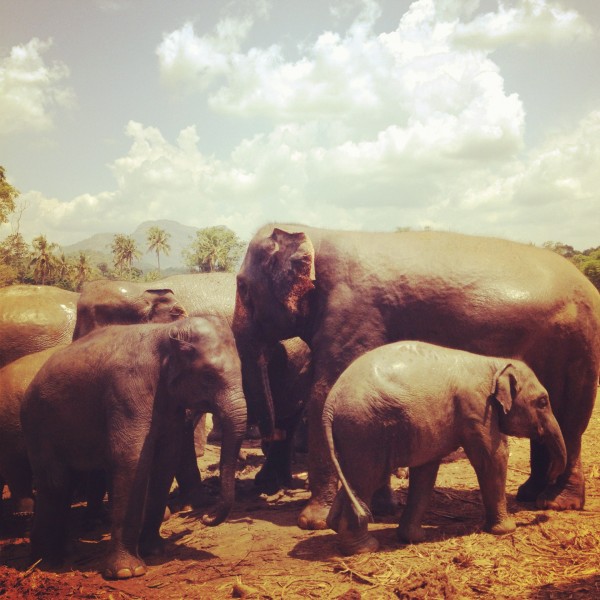 Wild elephants roam at the Pinnawela Elephant Orphanage and you can see them up close. But be careful as this cute creatures can kill you in one stomp.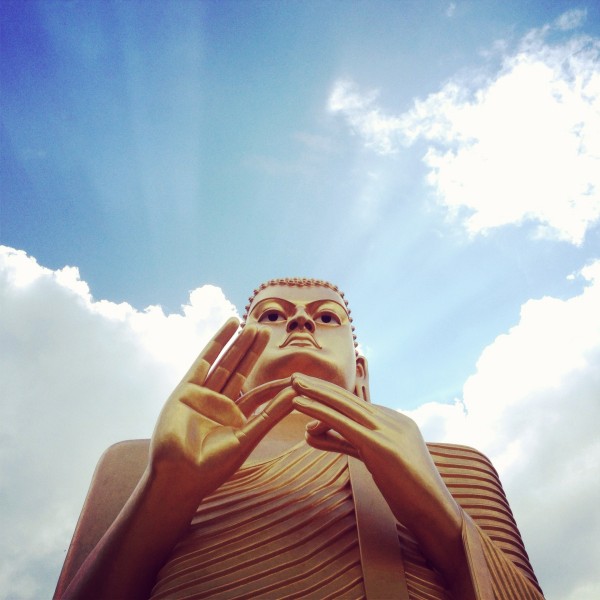 The largest Buddha statue in the Dhamma Chakka posture. The Golden Temple in Dambulla is one of UNESCO's World Heritage Site.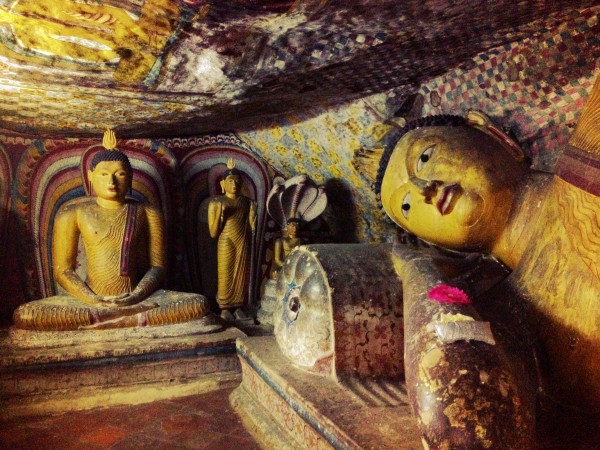 The Dambulla Cave Temple, 72 km north of Kandy is built more than 2,000 years ago. It's so amazing to see its ruins that is not that totally destroyed. Here seen the Buddha in various positions like the reclining Buddha and the typical dhyanyasa posture.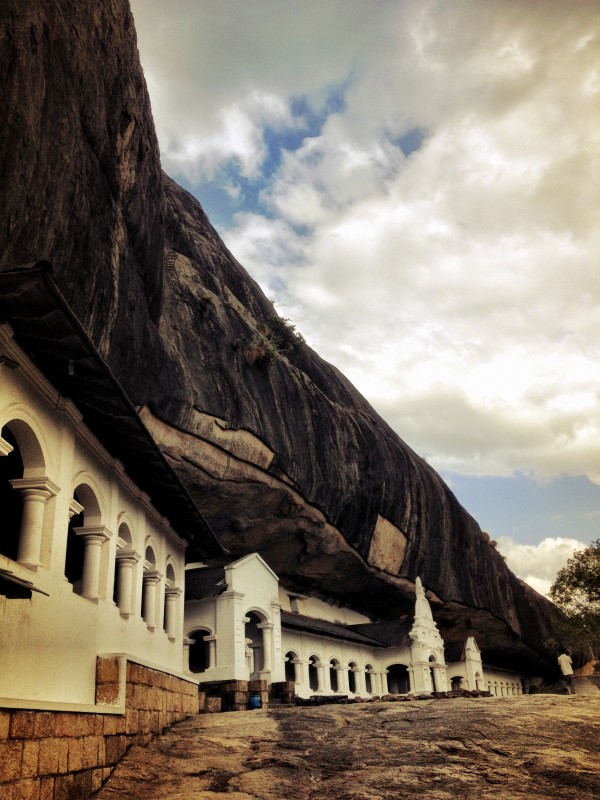 Outside Dambulla Cave Temple, where it seems to be hidden at the cave structure. It's an uphill stair climb from the Golden Temple below.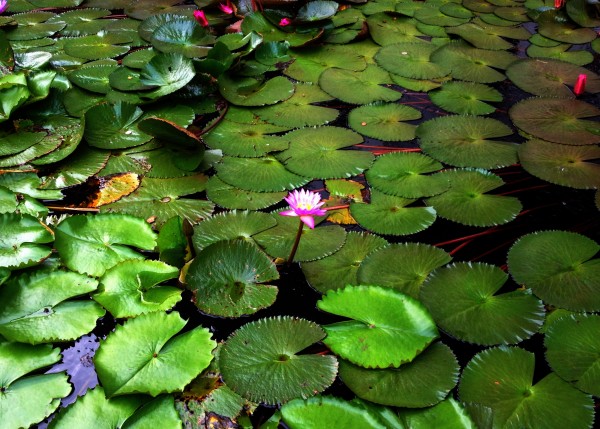 A lotus flower, an eternal symbol of Buddhism.
Probably the best site I've seen in Sri Lanka. The ruins of the old rock city of Sigiriya or Lion Rock is breathtaking. Just being there is a surreal experience with its ancient structures, it's like a well designed city ahead of its time during the 3rd Century BC.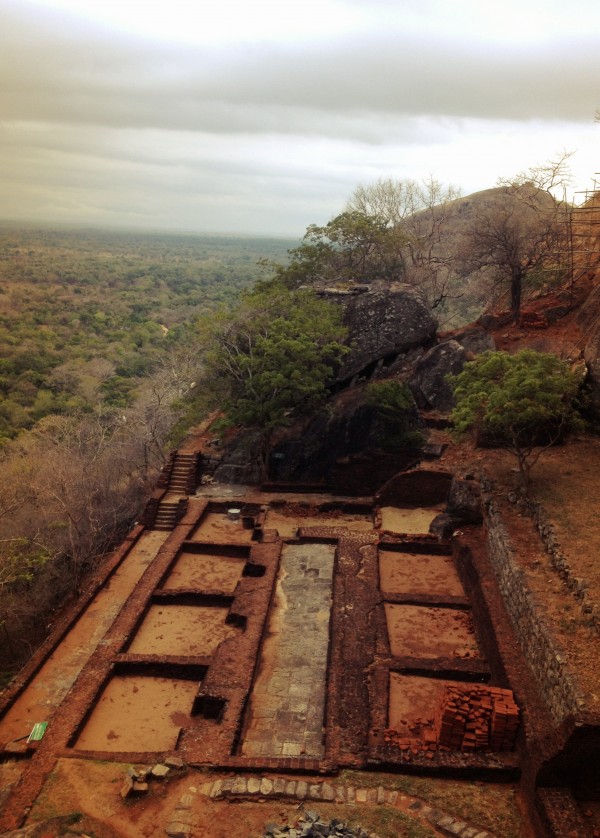 A challenging walk up to the baths and ruins overlooking Sigiriya is rewarding.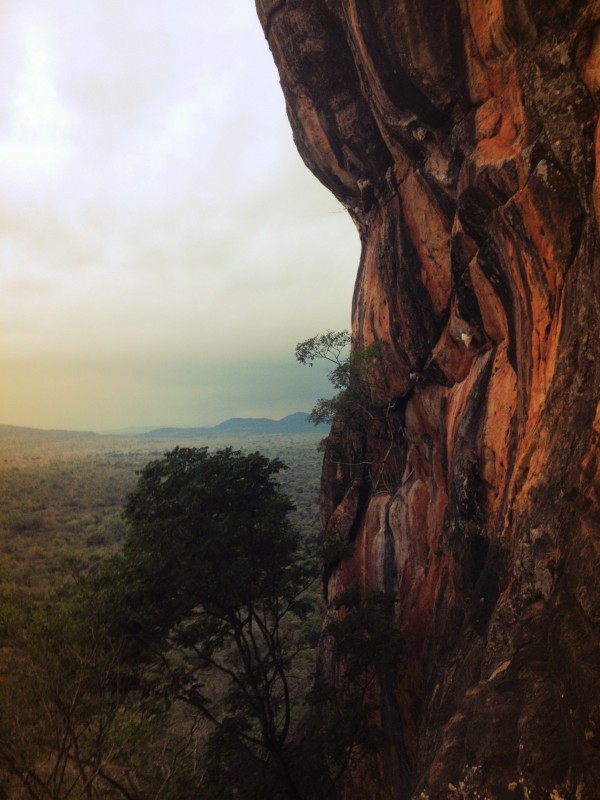 Sigirya Rock soars 200 m up high, an ancient skyscraper.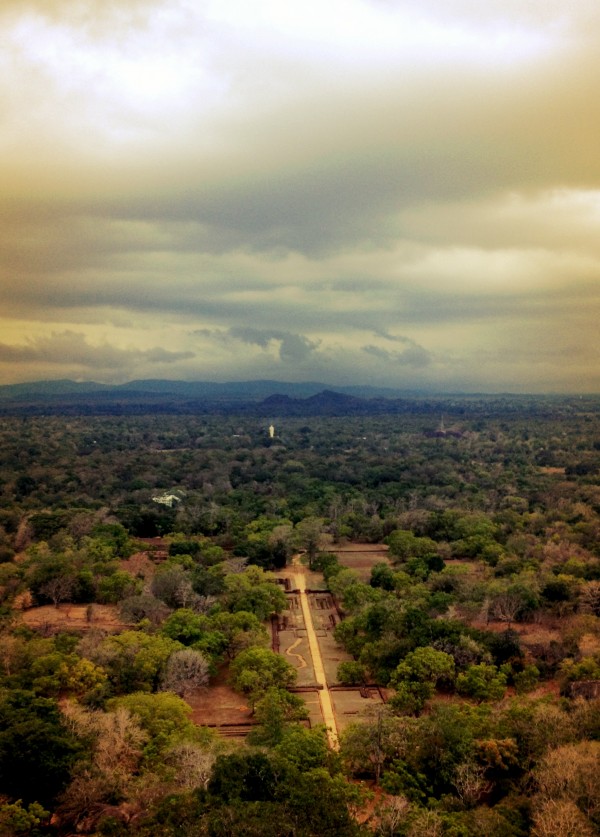 At the very top is a panoramic view of Sigiriya complex and a focal point of a Buddha statue.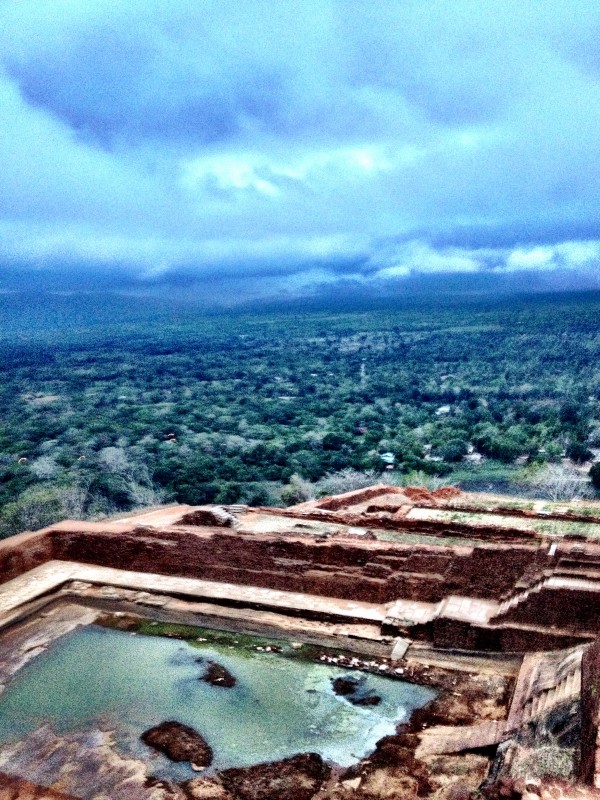 Baths on top of the rock are placed where water gathering systems are built ergonomically to fill the pools. It's a form of luxury, probably the very first rooftop pool.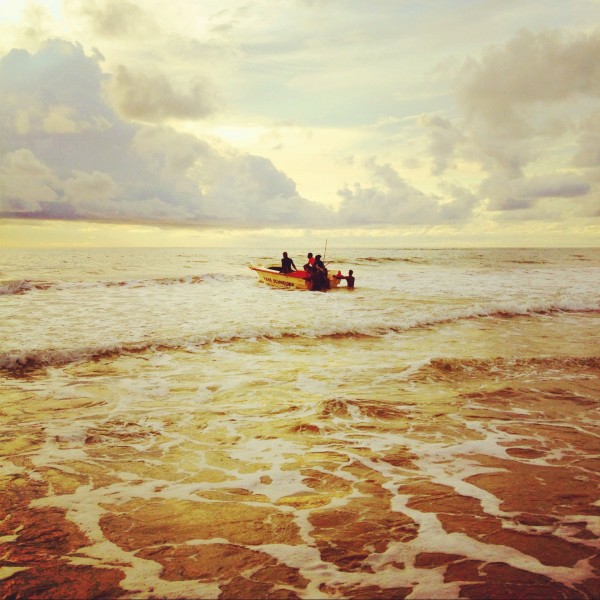 As I circled the island in 18 days, I fell in love with Sri Lanka's hidden charm, its simple way of living and its rich history. A country that still lives from the past. A paradise waiting to be discovered. So when are you coming?