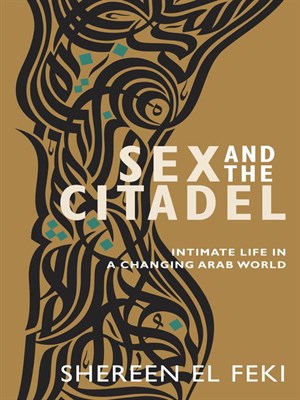 "Men are afraid of women's sexuality, because women have a stronger sexuality than men. This is why men in the Arab world oppress women until today and take such cruel measures as to remove girls' clitoris to control the female sex drive".
This strong statement is based on a lot of research, which Shereen El Feki did while writing her recently released book Sex and the Citadel – Intimate life in a changing Arab world. Being half Egyptian herself, she travelled for five years through Arab countries to look into people's bedrooms. This week, the author visited Beirut for several lectures at the Hay Festival, a series of literature and culture events. As a big fan of her work, I could not miss to hear her speak about her experiences.
In her book, El Feki is not afraid of directly addressing delicate topics such as homosexuality, domestic violence or genital circumcision in Islamic countries. When I first spotted the petite, preppy woman at the lecture, I wondered if she would be as intriguing in person as the texts in her book. It did not take long to convince me of her authenticity – in every moment of the conversation with the moderator she knew exactly what she was talking about, had a phenomenal stage presence and frequently interacted with the audience. Statements like the one above or language including "fucking" for having sex made it clear that this author is not afraid of talking about taboos.
Dialogue is also what she thinks is needed for more tolerance and gender equality in Egypt and the whole region. El Feki's future plans are to support projects tackling the problems she addresses in the book.
Speaking of problems, she mentioned a very interesting observation of hers regarding reviews she received after the book was published, which is available in English and German so far. The German reviews highlighted the possibilities and saw the positive change that is already happening now, she said, whereas English reviews from the UK and North America focused on the conflicts, seeing in the Arab world a region full of problems when it comes to sexuality, which reflects these countries' views of the Arab world in other issues.
I realised the importance of a competent moderator for literature talk by comparing this dialogue to another one I heard at the Hay Festival. The second one was moderated by American author, composer and journalist Jonathan Levi, who clearly had done his homework and managed a flawless conversation with a German and a Pakistani author. This was not always easy considering the different cultural origins of his guests – when the European sarcastically explained his former drinking problem as research for his book starring a drinker as well, his Asian acquaintance said earnestly that he would not go that far personally, obviously unaware of western cynicism.
Shereen El Feki's moderator on the other hand mentioned at least three times that he had done his homework but asked incoherent questions and even dared to interrupt the speaker. Several times, El Feki could not hide her annoyance and when he had to ask her about the time left, she (half jokingly) said: "What?! A moderator without a watch!"
For a complete review of Sex and the Citadel, see The Daily Star or visit the the website www.sexandthecitadel.com
Expert