As an American, I've picked up on a few inherent cultural differences while living in Düsseldorf, Germany.
1. Traffic Lights: The sequence is as follows: green, yellow, red, yellow (?), green. I guess the extra yellow is yet another reminder for Americans to slow the heck down.
2. Jaywalking: To jaywalk or not to jaywalk. If thou shall, thou art stupid. Basically, if you dart out without the little green man giving you the go, then prepare for the German stare off.  Although your instincts are screaming, "Run buckeroo! TIME IS MONEY," you're still uncouth for darting out.
3. Short haircuts: Is it me, or did German middle-aged women decide to retaliate against being feminine? Maybe I can have this claim backed up.
4.  Pick-ups: Generally, women get picked up from 2-5am. During a pub crawl in Altstadt, while your group argues where to go next, don't be surprised to find that drunk dude, way past his tolerance level, stumble upon you, give you the stare, and make a gargling remark. You will be serenaded. I promise.
*Note: From my experience in normal waking hours, German men are actually some of the most polite and reserved men on the planet. Still, everybody has a breaking point. It just takes them a whole lot of beer for them to get there*
5. Biking: Loving it. Once a Bostonian biker, fighting for my life everyday against crazed Massholes' driving and poorly-timed car door openings, I appreciate the bustling biking community here. Grandparents, kids, pretty girls, and everyone from far and between bike here. It's a norm, not an annoyance.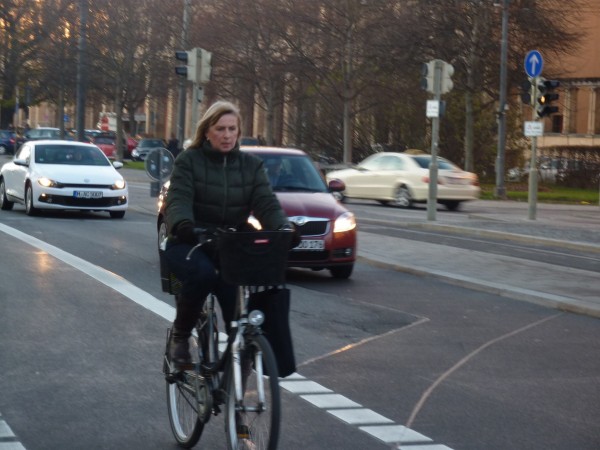 6. Public Behavior: Don't you dare break the silence of the German trains! Put that phone away and if it rings, use the "indoor voice" you learned in 2nd grade. Ahem, Especially you, American. *I'm American, I have the right to speak my mind! Insert ironic facial expression*
7. Weather: For the first time in my life, I actually appreciate weather back home. When the sun comes out in Germany, I cry a little inside.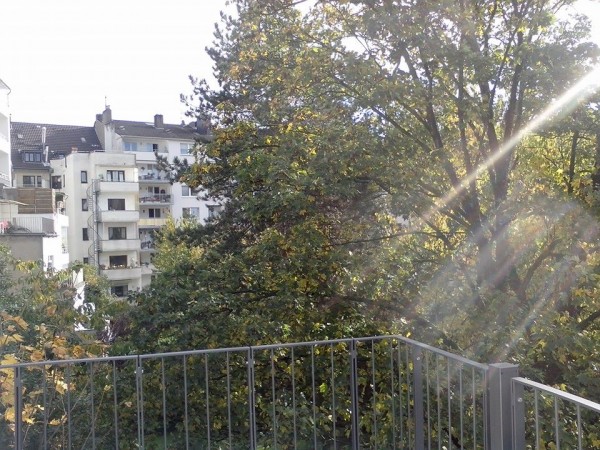 *Note: From September to God knows when, it will rain constantly, but my camera absorbed the rarity of these sun rays back in October*
8. Prices: Although Düsseldorf is considered a rich city, even by German standards, the quality of life is pretty evident. There are many sites to compare the research like Numbeo.  My recommendations for groceries, buy the "Ja!" brand. It will give you a reason to scream, "Ja!"
What is your take on this? Do you agree or am I crazy?