Leaving the comfort zone… in Andaman and Nicobar islands
Leaving the comfort zone isn't easy nor is it for everyone.
My first step "out" was compelled by the life changing decision: going to Andaman and Nicobar islands with three other desperate freedom seekers having no money, no support from parents nor family, no picture of future, not even being aware about islands' existence. I got tired, depressed and I didn't care. I quit. I went.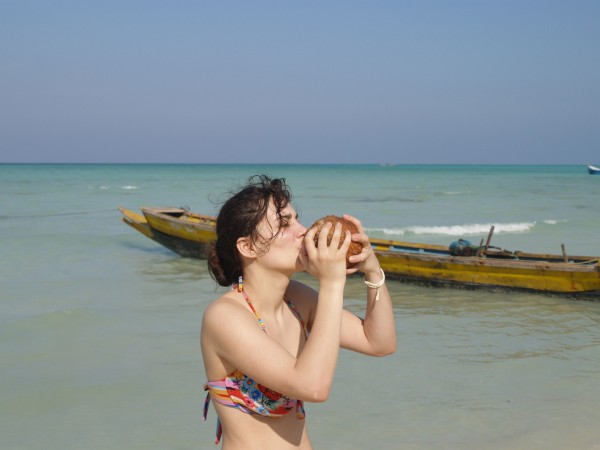 The choice I made was a heart attack for my parents as well as brain wreck for myself. Being brought up in lovely environment, protected by family, buying safe tour packages and staying in 5* hotels, I couldn't believe seeing myself as a backpacker with some friends-musicians I just got to know, high on marijuana (whereas I don't consume none of those) and heading into the depth of the Indian ocean. Forget internet, ATMs, teplephone etc. Gosh, that was hysterical.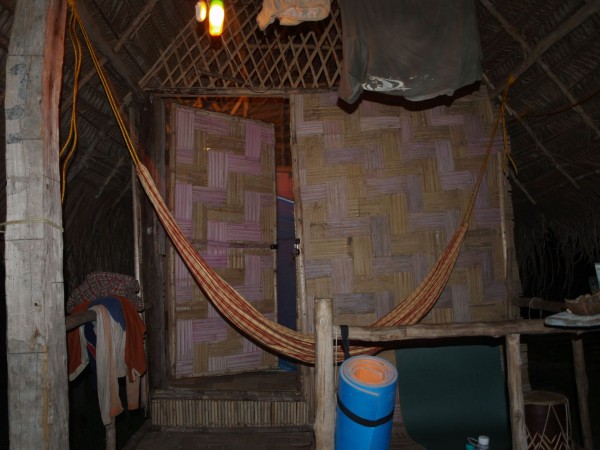 Ukrainian society is restricted enough not to accept young people who are against the system: get a job straight after university otherwise your life is over. 22 years old, affected by social prejudice, I found job after my final exam… Somehow still unhappy. Overwhelmed by winter and stressful working nights, I couldn't stand it any longer. After deep research on the Islands existence and confirming they do (exist), I made up my mind to travel and take it easy in life. That was it.
Tickets purchased, backpack ready and some cash in underwear. Sounds weird, but having no clue of where I was going to nor whom I was to meet there, I had to be on the safe side.
Before starting my journey to India I had people talking about malaria, dirty water and the important one: to be careful with thoughts. "Whatever you think,  easily comes true in India". What?!
Wait. The trip started with my lost luggage after landing in Chennai. Being still a good daughter, I was the only one from my junk group with insurance and proper set of medicament "just in case". None of it arrived. Funny enough, waiting for my backpack I found myself thinking "Hm.. lost luggage.. never happened to me". Boom! Belt stopped. No bag. Welcome to India.
We had to spend day and night in Chennai to catch the plane to Andamans the next morning. At 4am, still no luggage.
The shaking "no problem, ma'am" heads in the airport caused annoyance in my tired consciousness. In les
s than five hours I have another flight, I had terrible night in overheated room with cockroaches and nobody knows where the bleep my luggage is! Normally, in such case, I use the last option to make people react – crying. Within next 1,5 hours, dozen of concerned Indians proudly handed my lost backpack to me. One could hear imaginary applauds. In two hours I was flying over beautifully virgin islands, knowing that some of them are still inhabited by cannibal tribes. Intimidating.
The same feeling occurred to me while enjoying the empty beaches on Havelock island. Kilometers of white sand,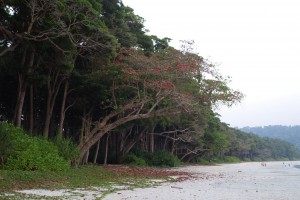 homeless dogs, curious locals, turquoise ocean and somewhere behind the horizon tribes of cannibals. I had heard those stories about government preserving them by restraining tourists from the place. It happened to two
fishermen who anchored at one of the islands and were shot by arrows of the last pre-Neolithic tribe. Presumably non-cannibals, but who knows. Those people have survived tsunami of 2004. No education, no technologies, no radios, they survived.
What I have learned from Andaman islands voyage – do not intrude into peaceful nature existence. Nature won't hurt until you hurt it first. And that's what clicked in my mind back then – nature is taking revenge step by step. Do not mess with it.
In order to visit islands, it is necessary to obtain permission – the place is well protected, considerably one of the cleanest spots in the world. The permission lasts for 30 days however paying some extra money can extend it for 15 more days. 30 days is just fine. In particular for non-drug addicts – it can be utterly enough to get away from society, internet, ATMs, phones and your past, switching it to bicycles, peaceful painting, playing jumbo and primitive life style (you won't believe how 1 kg of mango for 20 rupees can make people happy!).  The picture of my past was vague. So many thoughts I had, so many breakdowns and hysterics went through me, I couldn't believe it. My life has changed.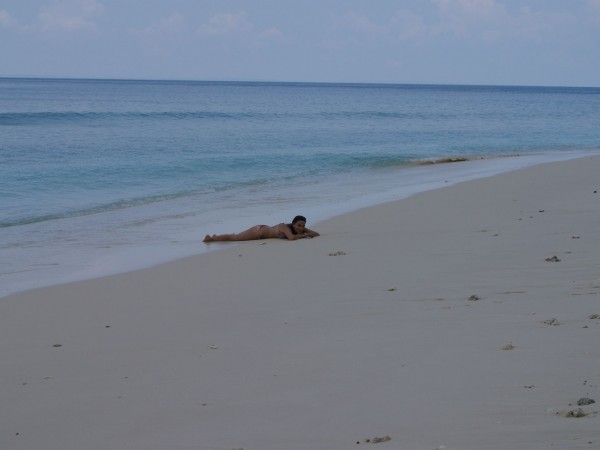 First time out into the real world, I have observed uneducated, curious, tricky, friendly people, who never knew that plastic doesn't break down therefore they shouldn't throw it away all around the tiny place nor into the ocean. They have no clue. Thus what happens next: white volunteers come, clean up the place, show their pride and go. Tomorrow, the story repeats. But how can be they taught?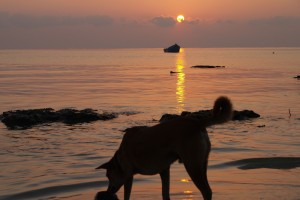 I struggled the whole trip with different kind of fears, thoughts, doubts and eventually when I got back home… I was shocked. I was startled by sick faces of office workers, by sad expressions of unhappy young people, by my parents' relief of seeing me alive and safe after being to such destination as INDIA, by my finally-achieved goal. At the same time I remembered the faces of uneducated people yet happy.
Pride was on MY face. I stepped out of the comfort zone living in bamboo huts sharing the bed with scorpions,
snakes, lizards and mosquitoes.  I lived in community of different nationalities and drug addicts. I lived in a place where as soon as you think of fever, you'll get one.  I realized it only after coming back to my old world, where I started new life. I couldn't come back to my previous thoughts. That was different me.
Experience of leaving your comfort zone is never pleasant albeit beneficial and necessary in order to achieve new goals. After doing it once, you won't be able to stop.
Expert