I once read that it would take 15 years for someone to see every single item that is on display at the Hermitage Museum in St. Petersburg, Russia. Similarly, with over 4,200 restaurants in New York City, there are ample options but (unlike art) not all may be worth a visit. Consider this your guide to some of the must-try local haunts and eateries tucked away in the 'Big Apple.'
In New York, each week seems to bring on a new tidal wave of restaurants that fight to become the city's best. Whether embracing the latest 'farm-to-table' trend, pushing the limits of molecular gastronomy or exploring the world of 'urban foraging,' New York restaurants, like its people, will make it anywhere if they can survive here.
As a self-proclaimed foodie and an employee of a national food magazine, I am fortunate enough to be exposed to the latest chefs, rising epicurean trends and up and coming restaurants. Although the food world is constantly evolving, I have found that less can truly be more. Revisiting (and improving) the basics, like a well-made meatball or a buttery pastrami sandwich are food trends that never go out of style.
The following restaurants are iconic New York establishments that have passed the test of time and shaped the city's dining scene. Whether you have two days in New York or a lifetime, of the 4,200 restaurants buzzing with patrons at this very moment, the following places prove that not all great meals need come with a high price tag.
The Meatball Shop
Dynamic duo, Daniel Holzman and Michael Chernow, are the pair behind the ever-popular Meatball Shop in New York City. The two business partners have injected their quintessential New York style and 'laid back' approach into a restaurant that is as synonymous with New York as the Empire State Building.
Holzman and Chernow took the simple concept of the meatball and played around with it, re-imagined it and ultimately elevated it to become a food sensation that has New York waiting in wrap-around-the-block lines. The Meatball Shop is a no frills, no fuss place serving good risotto, better meatballs and a vibe that feels like you're hanging out on the steps of a friend's brownstone.
http://www.themeatballshop.com/
Crif Dogs
The concept of a hotdog may seem pretty straightforward until you walk into Crif Dogs and discover that a hotdog with ketchup or mustard is for rookies.  Whether wrapped in bacon, served with pineapple or slathered in cream cheese, Crif Dogs redefines the basic hotdog by offering a multitude of toppings, pairings and varieties.
Nestled on St. Marks St. in Manhattan's East Village, the unassuming Crif Dogs location doubles as a popular speakeasy, PDT (Please Don't Tell), where crafty cocktails are served alongside creative hotdogs. Although visitors to the city may opt for the "authentic" hotdog cart experience, I am here to tell you that between street meat and Crif Dogs there is no competition.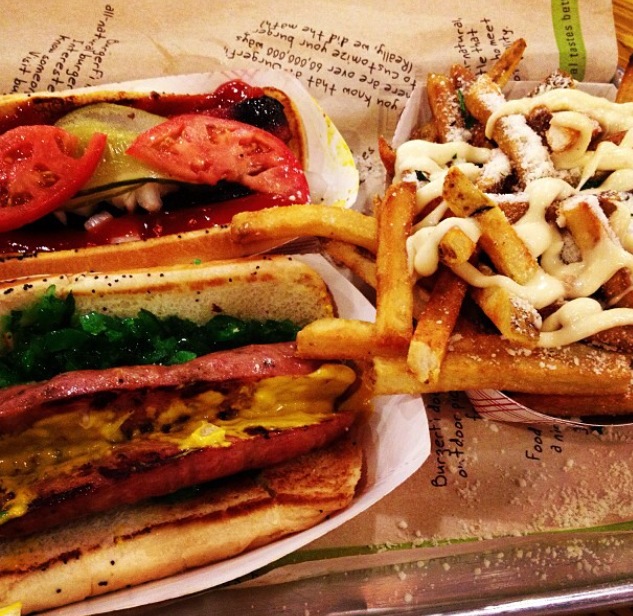 Katz's Delicatessen
Katz's is a prime example of a restaurant that masters the basics and stands the test of time. Since 1888, Katz's Delicatessen has set up shop in the Lower East Side of Manhattan to serve up unparalleled buttery pastrami sandwiches at this legendary diner.
Unlike most pastrami that is pressure-injected to cure in 36 hours, Katz's pastrami takes a full 30 days to cure, proving that slow and steady indeed wins the race. The sandwiches at Katz's are large, savory and devastatingly delicious, promising that you will never again find another pastrami sandwich as satisfying.
Grimaldi's Pizzeria
If you spot a line of people eagerly waiting in line under the Brooklyn Bridge then you have found Grimaldi's Pizzeria—a New York legend with a legacy of serving the best pizza in town.
Large, dripping with cheese and decorated with fresh toppings, Grimaldi's combines fresh mozzarella, San Marzano tomatoes and freshly made dough to be baked in their coal-fired oven. Unlike wood or gas ovens, Grimaldi's argues that their coal-fired oven lends a taste to the pizza that leaves the crust crispy and uniquely smoky.
Cascabel Taqueria
From one foodie to another, if you are craving tacos look past Blockheads, turn your cheek to Dos Tacos and head straight for Cascabel Taqueria.  This funky and unique taqueria boasts some of the best, authentic Mexican flavors this side of the border.
Whether trying their Yucatan achiote strip steak taco, house made chorizo or indulging in one of the may other taco options they offer; Cascabel is a treat for the palate. Named after the deep, red chili peppers that jingle when shaken, Cascabel is as memorable, flavorful and playful as its namesake.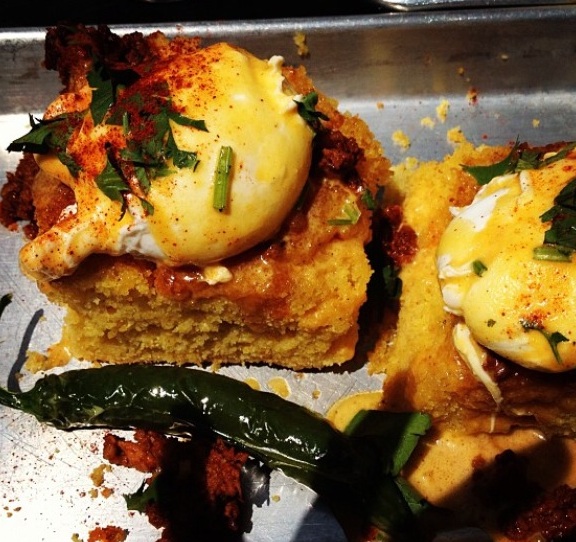 Shanghai Asian Manor
There are many things New Yorkers debate about such as subway routes, sports, real estate and where to find the best soup dumplings. No matter whom I have this conversation with, each person is always loyal to a restaurant they claim as having the "best soup dumplings."
Shanghai Asian Manor, in my opinion, has the best soup dumplings in Manhattan. Although I don't doubt that there are other places that may come close, I have yet to find a restaurant that matches the quality, prices, authenticity and pure bliss of that first bite of Shanghai Asian Manor's soup dumplings.
For those who have yet to fall in love with soup dumplings, it is a type of steamed pork bun with a savory soup inside. Each time I visit Shanghai Asian Manor, located in Manhattan's Chinatown, I never go beyond the appetizers of soup dumplings and wonton szechuan dumplings.
http://shanghaiasianmanor.com/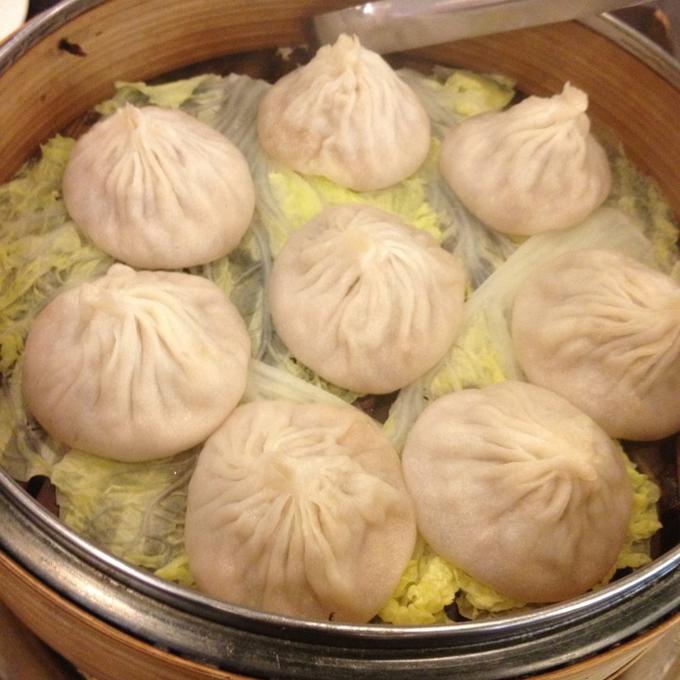 Num Pang
I recently discovered Num Pang during my office lunch break (instantly the best part of my week) and could not believe I have lived in New York almost three years without having tried it.
This small Cambodian sandwich shop serves up gourmet sandwiches on freshly toasted semolina baguettes with their signature chili mayo.  I tried the ginger barbeque brisket sandwich with pickled red cabbage and was overcome with a symphony of flavors bursting across my palate. Like most of the places on this list, Num Pang is small and unassuming but proves that some of the best things in life truly come in small packages.
Island Burgers and Shakes
Another hot topic of debate among New Yorkers is where to find the best burger in the city. Some are loyal to Shake Shack, Danny Meyer's wildly successful franchise, while others seek burgers from hidden joints around the city. One such hidden joint is the underrated Island Burgers and Shakes in Manhattan.
I have tried Shake Shack and although it is good it lacks the same variety and originality that Island Burgers and Shakes offers. Similar to Crif Dogs, Island Burgers and Shakes takes the basic hamburger and re-imagines it with a variety of toppings to choose from.
http://www.islandburgersandshakes.com/
Expert