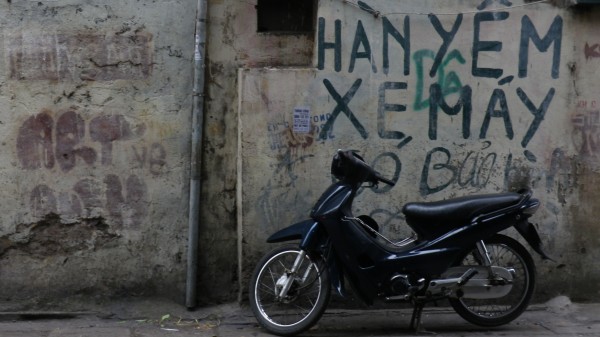 HANOI, VIETNAM – The roar of the B-52 engines as it flew across the dark painted sky was a sound hard to ignore, yet a sight that was unseen. AA guns lit up the sky only to highlight the outlines of the cloud formations trying to score a hit on the incoming bombers. 
This was the case on during the 12 day bombing campaign of strategic military targets in Hanoi from December 18-19, 1975. An attempt by the Nixon administration to push forward the Paris Peace Accords and end the American presence in Vietnam.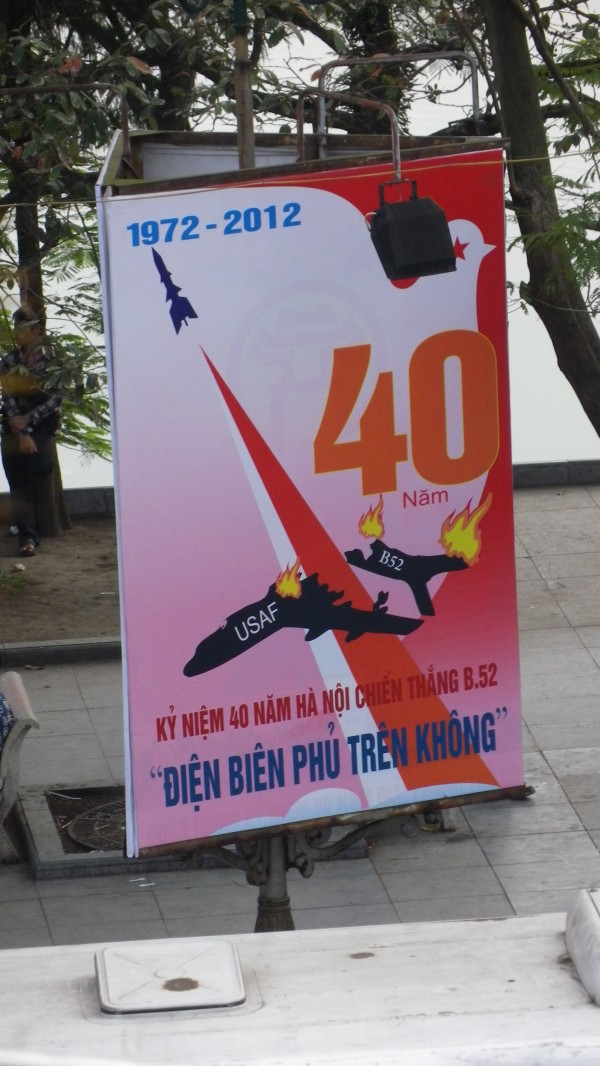 40 year on and you can see the propaganda posters hanging at the side of the road celebrating the so-called 'victory' of the Vietnamese having shot down 15 B-52 bombers during the Operation Linebacker II campaign. One of the key sites that pay homage to this even is at the Vietnam Military History Museum on the Điện Biên Phủ conveniently situated opposite Lenin Park. An interesting exhibition of various military equipment from the Vietnam war including the years of French occupation. A new room was opened this year to mark the 40th anniversary with a variety of pictures and items on display. Including personal belongings to American aircrew whom were either killed or captured from the 12 day bombings. An interesting and worthwhile visit for anybody in Hanoi and with a ticket price of £1 – as a budget traveler it can't be missed.
There is a lot more too Hanoi than exploring the remnants and scars from the Vietnam War or as the Vietnamese called it the 'American War'. A city that you will find life at every street corner and excitement trying to dodge the oncoming mopeds. The Christmas decorations offer little distraction to the locals and you certainly do not feel the same Christmas spirit one gets from Europe.
A decent meal at a local Vietnamese eatery washed back with a local Biere Larue - not exactly your Christmas dinner, but one makes avail of the local amenities. The Christmas spirit is easily lost when travelling, with so much to see and keep your mind occupied it really doesn't feel like you are missing a great deal.
Until next time.