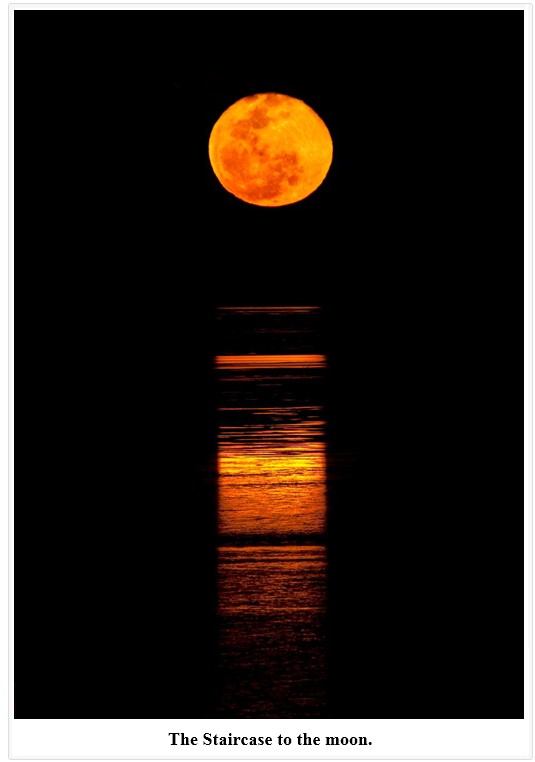 In a small group we'd gathered on the cusp of Roebuck bay eagerly awaiting the beginning of Broome's natural lunar illusion – the Staircase to the Moon.
Formed by the reflection of the full moon on the bays exposed mud flats at extremely low tide, the staircase has begun to attract something of a cult following helped by the fact that the perfect shot of the illusion is notoriously difficult for photographers to capture.
We'd been lucky enough to get ourselves a prime viewing spot, directly facing the mudflats.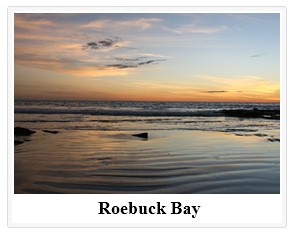 To our left a small indigenous band had formed, complete with drums, clapsticks and of course a didgeridoo, they had been preparing since twilight to welcome the arrival of the staircase. While on the right a professional photographer had taken up residence on a ridge and had spent the last half hour carefully adjusting his tripod making sure that bays many mudflats were clearly in shot.
"It'll be a good one tonight, it hasn't been this clear in a while," he yelled down.
Like most of the group he'd timed his trip up the West coast especially to witness the spectacle and with the staircase only being clearly visible on a few select days of the spring months, there was a universal desire that it would live up to its billing.
As dusk hit the distinctive echo of a didgeridoo began to vibrate around the bay and a sudden flicker of light appeared on the edge of the horizon. It had begun.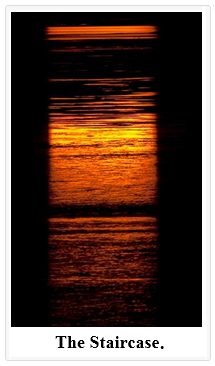 We watched as the moon began its gradual ascent through the evening sky, lighting up the surrounding mudflats as it went. The further it climbed the brighter it seemed to burn, evolving into an almost aflame ball of amber that pushed itself higher into the darkness using the steps it had created.
A calm silence then fell across the bay as for what seemed like the longest of moments the moon hung in the night sky, allowing the full effect of the optical spectacle to display. It seemed so still and peaceful almost tempting you to walk the imaginary staircase towards it.
"Gotcha" came the elated scream from the photographer, we turned to see him fist pumping the air having managed to capture the elusive shot.
As the band began to strike up again the moon slowly began to fade from view extinguishing the mudflats and the lunar illusion in the process. In awe of the natural phenomenon we had just witnessed we made our way back along the bay towards the edge of town, pausing occasionally to look out over the horizon desperate for one last glimpse of the spectacular staircase