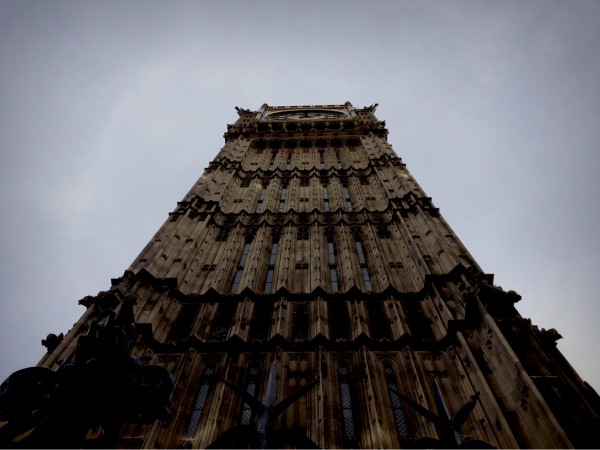 Some of you may know that I really love a good rant every once in awhile, so here's one that's relevant to travel.  When you put yourself out there and tell your friends and family about your plan to live and work in a foreign country, the skeptics will begin to come out of the woodwork.  It's very annoying for several different reasons.  But if you are an American, a citizen of a country where only 35% of the population has a valid passport, brace yourself, asinine questions are coming.
And no, I don't mean reasonable questions that people ask out of general curiosity, such as "What currency do they use?", "What types of dishes do they eat?", or even "What countries are nearby?"  I'm talking about questions salted with doubt and incredulity at the notion of ever setting foot out of this grand land of opportunity that ranks 37th in the world for healthcare, 49th for environmental performance, and 27th in general safety.  Yes, I know I'm unpatriotic for simply pointing out actual flaws that actually exist within America.
There's another annoying group of skeptics that will seem to question your decision to leave the status quo of graduate – find a job – find a wife – buy a house – die.  They act like you haven't done any research at all, and you suffer the stigma of the 'naive, unsettled traveler.'  You're more likely to get a pat on the back from these guys for landing a sales rep job than doing anything interesting in another country (that isn't related to missionary work).  Let's look at these two groups a bit closer.
The Patriots
"Why are you going to China?  That's just too different for me."  Oh, so it's supposed to be too different for me as well.  And, anyway, I'm sure you've done your research to find out the differences and arrive at an informed opinion to stay in America.  Or maybe it's the fact that they're just commies and that's enough for you.  I will grant these types some leeway, mainly because China does not have the greatest track record for human rights, environmental policy, and food and health regulations, in addition to manufacturing statistics that suit their communist agenda.  China can be a scarier country to move to for a while.
But I experienced the same and similar conversations before I went to Sweden and Iceland!  Sweden and Iceland of all places!  These two countries are, as is all of Northern Europe, doing markedly better than the United States in so many areas it's not funny.  Really, it isn't, and the fact that we don't care to admit it and try to emulate some of these things is really depressing.  It's pretty bad when people tell you they're too scared to go to your country because they're  afraid they're going to be shot up.  I'm an American, not an Afghan, and I understand their fears.
You fear what you don't understand, and most Americans have a poor understanding of the world around them.  Why else was there a 1600%  increase in violence towards not only muslims after 9/11, but Sikhs and Buddhists as well?  They just don't give a shit.  You have brown skin and you're not working on my lawn, so you must be gawddarn muslim and I'm scared of you.  And while I'm at it, I'll just throw up my shields against all foreigners.  I realize this is not true of all Americans, but is an issue that can't be ignored.
The Joneses
Almost everywhere else in the developed world it is quite common to take a gap year to work or simply travel abroad.  If you happen to be an American and want to do this, you're perceived as not keeping in line.  Come on man, stick to the plan!  The American dream is at the end!  Keep talking about the dream all you want, but in a country where 22% of all children belong to families living below the poverty line, I think I might consider other options.  The dream is dead, and has been for awhile ever since Reagan basically instituted social Darwinism as a socio-economic policy.
These people will mask their true feelings on your decision to work abroad with genuine concern, but really they feel threatened that someone is abandoning ship.  If you're in a room doing the same thing per the same guidelines for years and years, and suddenly a few people stop, stand up, and walk out of the room, you begin to wonder if you're doing the wrong thing by staying.  Anyone who doubts your plan secretly wants to go with you because, yes, traveling can be quite glamorous.  But they can't go (really they could) and they would rather you stay because of that.
Some Real Gems
I've heard plenty of weird, critical, and simply ignorant questions over the years about the different countries I have visited so far, and I've already heard some pretty great ones about China.  Here are a few that I won't forget anytime soon.
Sweden
'Can you bring me back some of their chocolate and cheese?  Are you going to go skiing?'
Um, I think you mean Switzerland.  Same difference to some Americans.
'You know they don't go to church very much there.'
And…?  Well, to be fair this person didn't know that I consider that a GOOD thing.
'You know they're socialist, right?'
Yep.  Should I be concerned?
Iceland
'Oh! I've always wanted to go to Ireland!'
No matter how many times I said 'Iceland' she wouldn't let go of Ireland.  The only logical conclusion was that she was not aware of Iceland's existence.
'I didn't think there was anything in Iceland.'
That you know of you.  Or maybe you meant Greenland.
'Anthony Bourdain went there, he had a pretty bad time.'
When will people learn that experiencing a different country is completely subjective?
England
'Kate Middleton, Kate Middleton, Royal Family, blah, blah, blah.'
I really don't care about the royals, and there are so many other reasons to visit England.
'Your girlfriend's name is Kate?  Just like Princess Kate!'
Very astute.  You have no idea how many times I've heard this.
'Are they different from us?'
I know the whole speaking English thing probably threw you off, but yes, they are different.
China
'Are you going as a missionary?'
When I said no, she responded with 'oh' and complete disinterest in anything else I had to say.
'Them Asian countries different from us.'
Very good, and they're also different from each other.  I'm just glad you suppressed your urge to say 'Oriental.'
'There's something about hearing a white guy speaking Chinese that freaks me out.'
Okay… I guess you would shit yourself if you heard him speak Farsi or Arabic.
'I hope you know what you're doing.  You've got a good job here.'
Just because it pays well doesn't mean I like it, and just because I'm not settling for it like you doesn't mean I'm doing something wrong.
'You're going to be next to North Korea? I don't know man, I don't know…'
Know what?  That China is North Korea's biggest ally and its chances of being attacked are slim to never?
'Are they going to pay you?'
(In reference to my teaching English there) No, I'm voluntarily going there to be treated like shit.
Isn't it Ironic
The ironic thing about the China situation is that some (I know not all) Americans are almost repulsed by hearing any tongue other than English, yet I'm not hearing any praise for going to teach the freedom language.  Shouldn't you be glad that I'm teaching the little Chinese kids your language so you don't have to feel scared or threatened by Mandarin in the future?
The Big Deal
Why do I get so bent out of shape over this?  On a personal level, it really undermines all of the research and the resultant leap of faith I've made to relocate somewhere and be vocal about it.  Instead of encouragement I get concerned looks and second guesses.  By now, it's something I've learned to deal with.  It will always happen, and most of these people are simply too ignorant to realize that their fears are baseless.  However, these attitudes could be very damaging to anyone that is considering to take a risk and go abroad for the first time.  The doubts could be just enough to make some people stay, and I really hate that.
These doubts are a good indicator of the willful ignorance of geography and world events (not to mention how those events actually affect America) that pervades this country.  People ask you questions with wary looks, you answer them the best you can, but don't kid yourself thinking they're going to spend even a mere five minutes Googling that country when you get home.  America is all they need, and in today's rapidly globalizing world, they threaten any type of cultural awareness and mutual understanding that are keys to going forward peacefully.
Expert