If you've been stuck in quarantine and dreaming of beaches and islands — we have your travel comeback trip dialed. Our group of 20 will embark on a private sailing excursion, traveling through Asia's most beautiful island chain. The Palawan archipelago is an unspoiled, remote paradise that we will have almost all to ourselves as we sail from one island camp to another in a private trimaran sailboat.
@scottsporleder
Scott Sporleder
Scott Sporleder, Matador's long-time Creative Director, has spent over 10 years shooting and directing photo and video projects, as well as award-winning original films, all over the world. He will lead fun and inspiring workshops in travel photography and filmmaking that show how each journey can become a story.
Boat Crew
Meet our local boat crew! Experts at navigating the Palawan islands, they can assist with your every need- from teaching you to fish the Filipino way to helping gather fresh coconuts.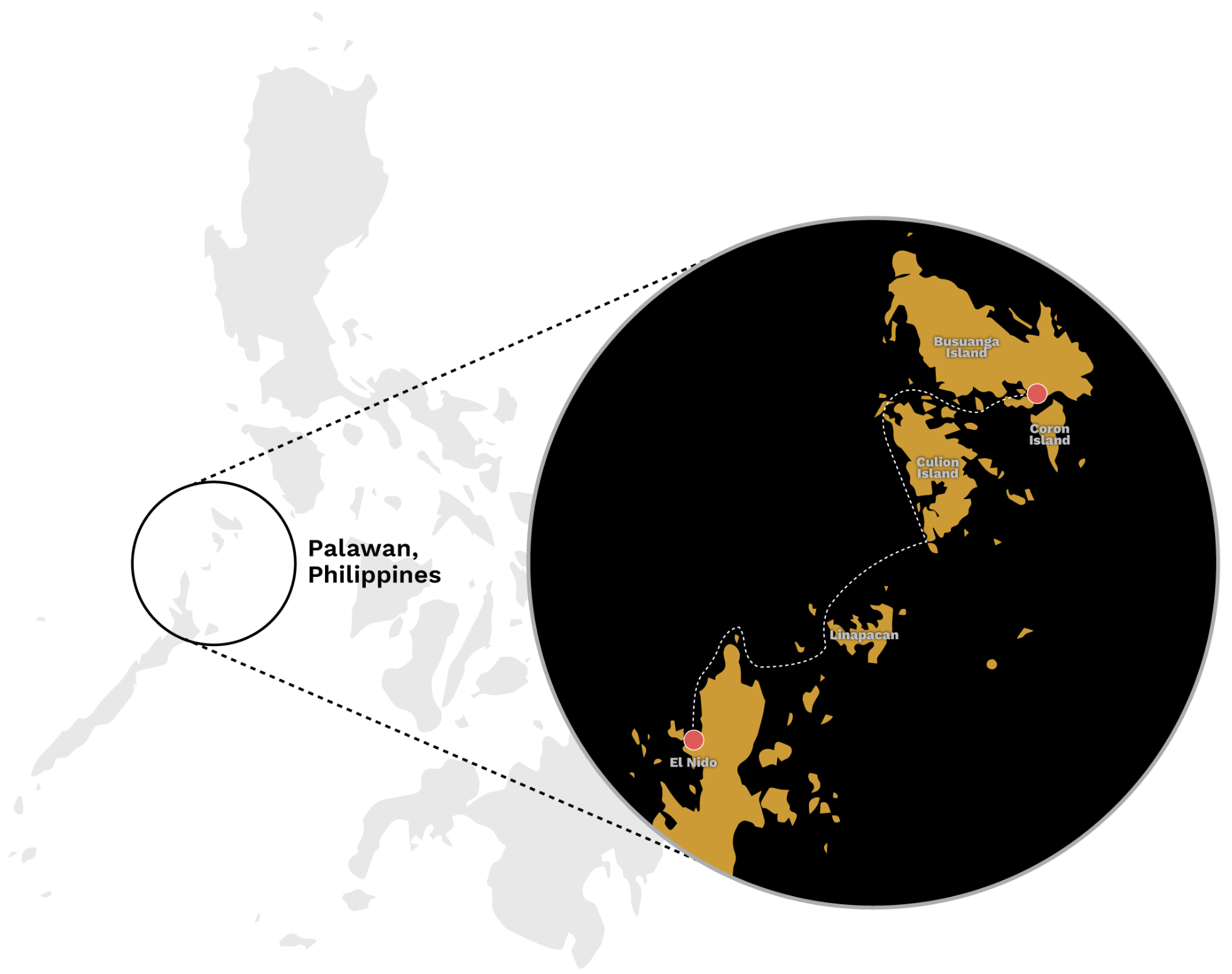 This adventure is not for everyone
Before applying to take part in this experience, it's important to understand that this is not a tour or a luxury travel experience. This is a trip to the most remote islands in Palawan.
If you cannot survive without Wi-Fi or social media, this is not for you.
If you will be miserable being woken up by crowing roosters, this is not for you.
If you are afraid of basic toilets, this is not for you.
If you are terrified of mosquitoes and jellyfish, this is not for you.
If you need to be connected to work, this is not for you.
But trust us,
if you can take on these challenges with us, then welcome to one of the greatest experiences of your life!
Matador Trips
Island hopping through the Philippines
Best of the Best
We scoured the Earth to
bring you the best
Photo Education
Learn photography tips
from a professional
New Friends
We curate groups of
open-minded travellers
Video of Your Trip
We'll create an epic
video of your trip
Shutterstock images used on the Matador Trips website are under license from
Shutterstock.com
.
Questions about this trip? We're here to help.
X
Thanks!
We'll be in touch shortly
We use cookies for analytics tracking. For more information read our privacy policy.