The Ecuador Highlands offer adventure and culture that cannot be rivaled. Escape the heat exploring this diverse country, a land that boasts world heritage cities and one of a kind natural wonders.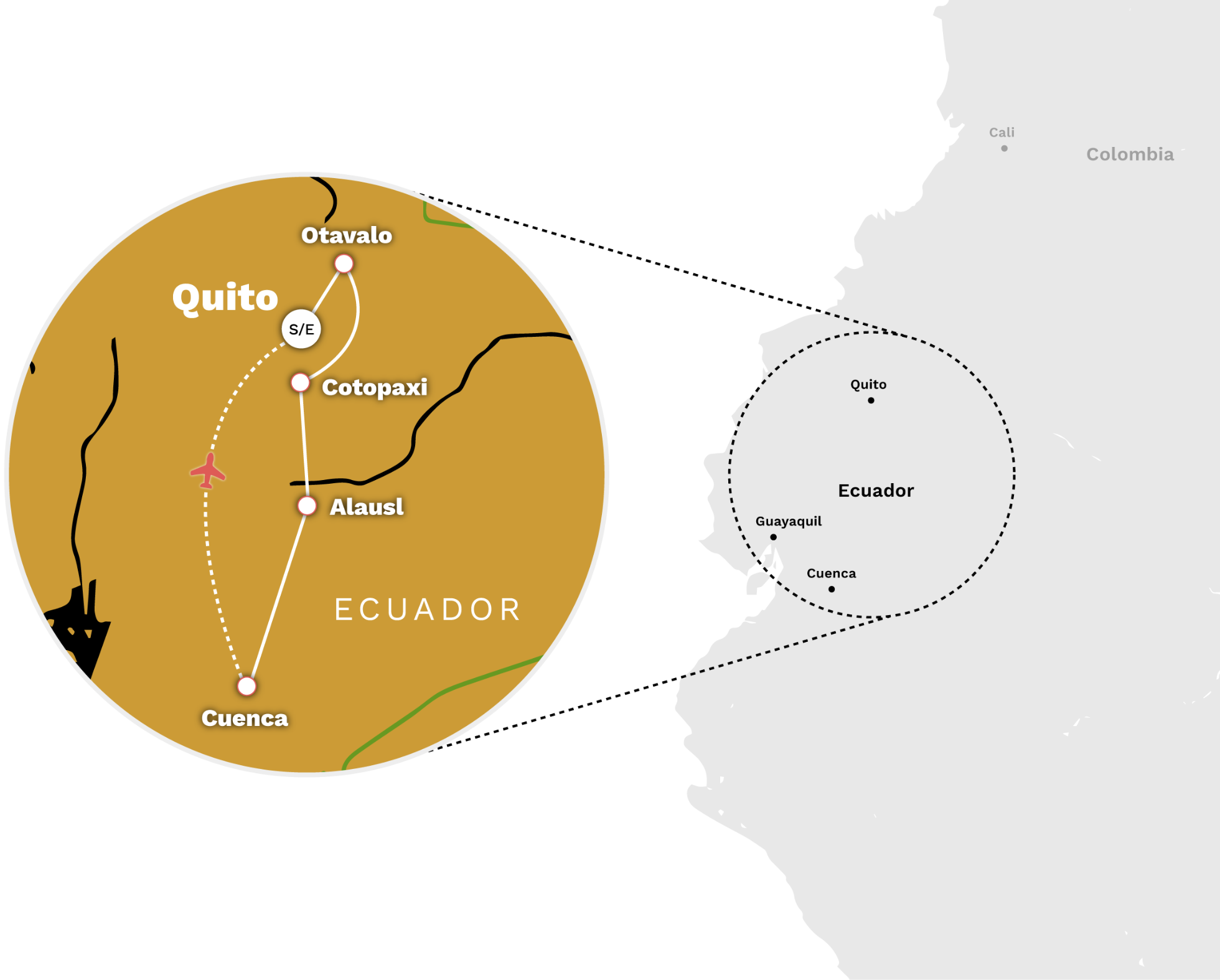 This adventure is not for everyone
If you will be miserable waking up early to see a mountain sunrise
, this is not for you.
If you cannot survive without Wi-Fi or social media
, this is not for you.
If you are terrified of mosquitos and mountain goats
, this is not for you.
If you hate the idea of haggling at local artisan markets
, this is not for you.
But trust us,
if you can take on these challenges with us, then welcome to one of the greatest experiences of your life!
Matador Trips
Ecuador Volcano Trekking + UNESCO Sites
$2,800 USD / Person
Best of the Best
We scoured the Earth to
bring you the best
Photo Education
Learn photography tips
from a professional
New Friends
We curate groups of
open-minded travellers
Video of Your Trip
We'll create an epic
video of your trip
Shutterstock images used on the Matador Trips website are under license from
Shutterstock.com
.
Questions about this trip? We're here to help.
X
Thanks!
We'll be in touch shortly
We use cookies to understand how you use our site and to improve your experience. This includes personalizing content and advertising. For more information on how we use cookies consult our revised
Privacy Policy
and
Terms of Service
.