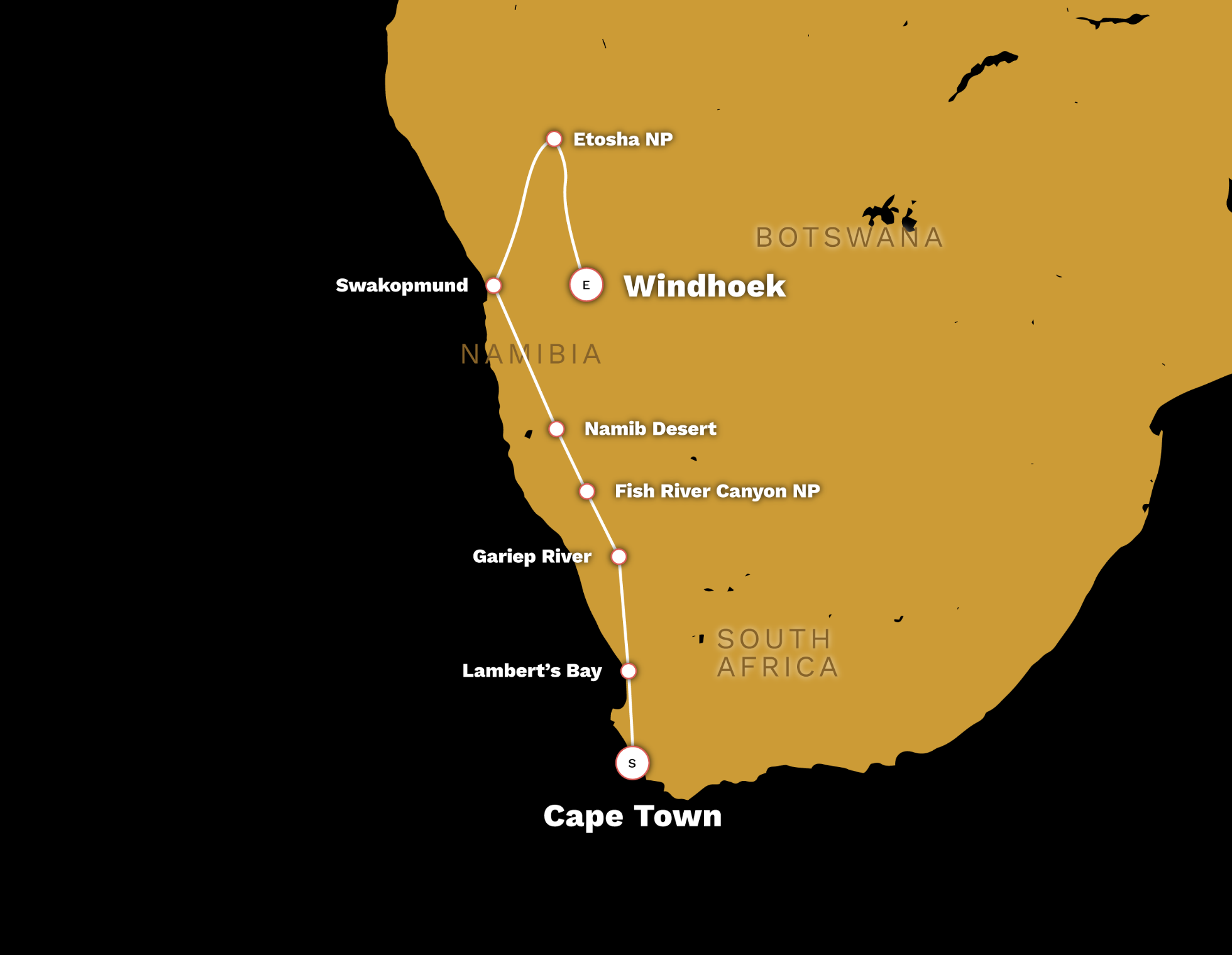 This adventure is not for everyone
Before applying to take part in this experience, it's important to understand that this is not a tour or a luxury travel experience.
Matador Trips
Photo Safari through Namibia and Cape Town
Best of the Best
We scoured the Earth to
bring you the best
Photo Education
Learn photography tips
from a professional
New Friends
We curate groups of
open-minded travellers
Video of Your Trip
We'll create an epic
video of your trip
Shutterstock images used on the Matador Trips website are under license from
Shutterstock.com
.
Questions about this trip? We're here to help.
X
Thanks!
We'll be in touch shortly
We use cookies for analytics tracking. For more information read our privacy policy.