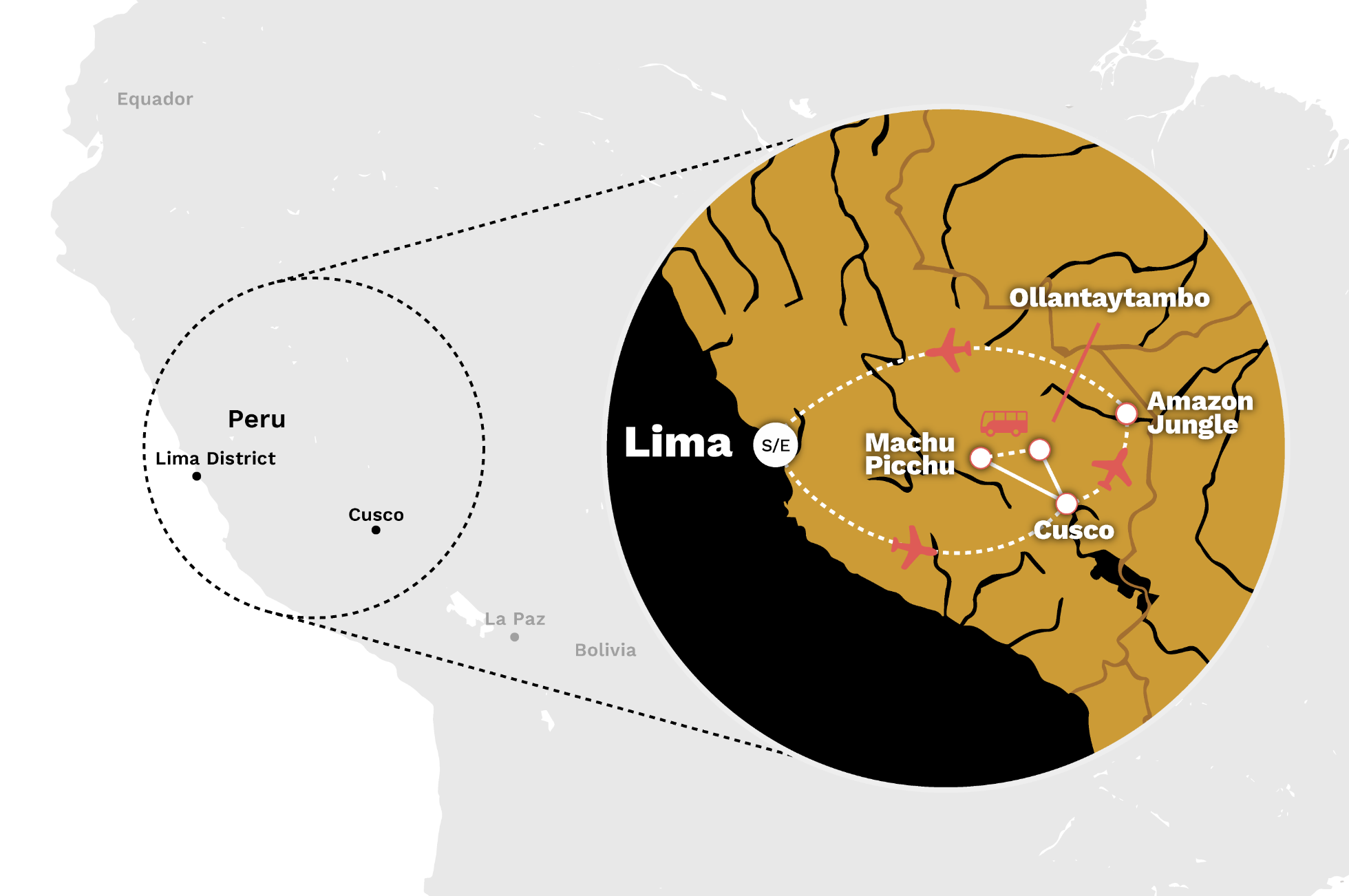 This adventure
is not for everyone
Before applying to take part in this experience, it's important to understand that this is not a tour or a luxury travel experience.
If you cannot survive without Wi-Fi or social media, this is not for you.
If you are terrified of mosquitos and monkeys, this is not for you.
If you are miserable being woken up by the sound of wildlife, this is not for you.
If you need to be connected to work, this is not for you.
But trust us,
if you can take on these challenges with us, then welcome to one of the greatest experiences of your life!
Matador Trips
Ultimate Peru: Machu Picchu, Eco Rainforest, and Beyond
$3,950 USD / Person
Best of the Best
We scoured the Earth to
bring you the best
Photo Education
Learn photography tips
from a professional
New Friends
We curate groups of
open-minded travellers
Video of Your Trip
We'll create an epic
video of your trip
Shutterstock images used on the Matador Trips website are under license from
Shutterstock.com
.
Questions about this trip? We're here to help.
X
Thanks!
We'll be in touch shortly
We use cookies to understand how you use our site and to improve your experience. This includes personalizing content and advertising. For more information on how we use cookies consult our revised
Privacy Policy
and
Terms of Service
.