in paid partnership with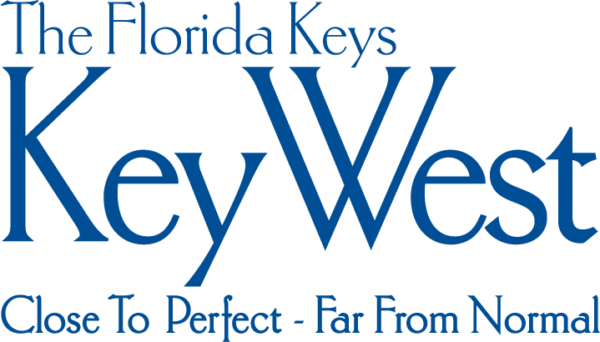 An island appendage off land-bound Miami, Key West might be the southernmost point of the continental US, but it's really a nation apart — a Conch Republic where rainbow flags fly, queer businesses thrive, and no one bats an eye as LGBTQ couples walk hand in hand.
"One Human Family," Key West's motto, says it all. Colorful, eccentric, and bohemian — locals don't just tolerate difference, they celebrate it. Join a ragtag mix of Conchs (the nickname for locals) by staking your claim to a stretch of sugar-sand beach, flying whatever flag suits you best.
Here are five reasons why over 250,000 LGBTQ travelers visit this 8-square-mile paradise in the Florida Keys annually.
1. Queer culture is a part of the island's cultural fabric.
In the mid-20th century, Key West's come-as-you-are attitude became an LGBTQ magnet, attracting a who's who of queer American artists. Theater legends Jerry Herman, Terrence McNally, and Leonard Bernstein all found inspiration in the salty sea breezes. Lesbian writer Elizabeth Bishop, a US Poet Laureate, penned verses on the island from 1938 to 1946, and gay playwright Tennessee Williams was a local fixture from 1941 until his death in 1983. It's believed Williams wrote the final draft of A Streetcar Named Desire while staying at La Concha Hotel in 1947.
By the late 1970s, locals capitalized on Key West's queer cachet by becoming the first American city to recruit pink tourism. Since then, all facets of local life have been decidedly LGBTQ. Locals made headlines in 1983 by electing Richard A. Heyman, one of America's first openly gay mayors. In 2018, Teri Johnston made waves by becoming the first openly lesbian mayor in a major Florida city. There's been a gay chief of police and a gay superintendent of schools; even the fire department counts LGBTQ folks among its ranks.
Today, LGBTQ life is cemented on the island with four permanent rainbow crosswalks at the intersection of Duval and Petronia streets. Unlike some spots in Florida, saying "gay" here is more than okay — it's par for the course.
2. LGBTQ-owned restaurants serve delicious Conch Republic cuisine.
Key West's food scene reflects local life: American classics sizzle with Caribbean style, fresh-caught fish is almost always on the menu, and LGBTQ owners serve some of the tastiest meals in town.
On your drive down to Key West, stop by queer-friendly Bongos Botanical Beer Garden and Cafe on Grassy Key to get into the laissez-faire state of mind. Choose from one of over 20 craft beers on tap, tuck into a Hawaiian-style poke bowl, and relax in a palm-shaded hammock while listening to live music on weekends.
At The Flaming Buoy Filet Co. on Key West, gay owners Fred Isch and Richard Scot Forste season their Cincinnati roots with Conch flavor on a menu with everything from hot dogs smothered in chili and cheese to yellowtail snapper dressed in banana salsa. Star Wars fans: Peep the tchotchkes above the bar and in the bathroom for an intergalactic surprise.
Azur, a gay-owned restaurant with Mediterranean chops, is a sure bet for button-down dining. For brunch, don't miss the key lime French toast, a tangy-sweet treat with wild berry compote. For dinner, start with salt-cod croquettes bathed in harissa-mint aioli, then tuck into the seafood risotto with mussels, scallops, shrimp, and white fish.
3. There's always a party on Duval Street.
When it's time to paint the town pink, head to Duval Street's rum-soaked rainbow crosswalks. Whether you're looking for an up-all-night dance den or a high-octane drag show, the surrounding strip of juice joints will deliver.
Aqua, part of the multi-bar-and-restaurant Aquaplex, is famous for its nightly drag shows, performed by a trio of wig-tastic Aquanettes. Those interested in encountering drag royalty should head to La Te Da, a hotel with an adjoining restaurant and piano bar. Here, you'll find local legends like Randy Roberts, a Duval Street sensation thanks to his campy impersonations of Bette Midler and Cher.
801 Bourbon Bar bumps and grinds until 4am, while Bourbon St. Pub — a drink den kitty-corner to 801 — calls to hordes of boys with New Orleans-level frivolity. For something more carnal, hit up Saloon 1, where leather lads show off their gear at parties packed with hedonist chutzpah.
Not all nightlife is about dudes and drag, though. 22&Co, a lesbian-owned cocktail lounge, welcomes all stripes into a flamingo-pink fantasy fit for unicorns and those who love them. Bobby's Monkey Bar is another quirky LGBTQ-friendly dive with toy monkeys hanging from the ceiling and a serious karaoke scene beloved by fearless belters.
4. Sunny adventures suit all travel styles.
Beach bums, sea dogs, and history buffs are spoiled for choice on sun-kissed Key West — and all the activities sport LGBTQ-friendly options.
For Speedo-clad sun worshiping, get yourself to Higgs Beach — a 16.5-acre stretch along the Atlantic Ocean. The shallow water and gentle surf are ideal for wading, but remember to shuffle your feet. Friendly stingrays like to glide along the sand, and it's best not to surprise them.
On the island's Gulf side, there's the beach at Fort Zachary Taylor Historic State Park — which LGBTQ Conchs call Fort Liz Taylor Beach, after the silver-screen icon who once frequented the area. The 54-acre park extends from a 19th-century military outpost to a rocky shore, where snorkelers dive down to spot sea life.
For open-water adventures, consider a boat tour with lesbian-owned, all-are-welcome Venus Charters. Captain Karen Luknis lets guests customize their trip with activities like fishing, snorkeling, and dolphin watching. Lazy Dog Adventures, another lesbian-owned outfit, leads kayak, paddleboard, and snorkel tours through mangrove creeks filled with tropical fish and aquatic birds. If you prefer a clothing-optional, all-male encounter, look to Blue Q. Its 42-foot catamaran ferries seafaring men to remote reefs and mangrove islands.
Daytime entertainment can be found indoors, too. Spend an afternoon diving into the life and work of Key West's most legendary gay literary icon at the Tennessee Williams Museum, or flit among 50 species of winged wonders at the Key West Butterfly & Nature Conservatory. The glass-dome conservatory, run by Sam Trophia and George Fernandez, features hundreds of butterflies, tropical birds, and two very friendly flamingos.
5. LGBTQ resorts offer ultimate relaxation.
Key West rolls out the ROY-G-BIV carpet with adults-only guesthouses — think clothing-optional sundecks, libidinous pool parties, and happy hours galore.
Men-only Island House Resort is decidedly cruise-happy, with birthday-suit pool parties and a 24-hour gym and spa. The daily happy hour — when guests get three drinks gratis — is a prime time to meet fellow Conch vacationers.
For a "straight-friendly" stay where you can let your hair down, choose Alexander's Guesthouse — a bed-and-breakfast in a refurbished complex from 1902. Cool off in the pool, unwind in the hot tub, or work on your tan from the clothing-optional decks. Sitting on one of the pool-side loungers makes it easy to slip into island time.
Ready to celebrate Key West with the rest of your "One Human Family"? Key West is ready for you. Learn more at Florida Keys & Key West.