Experience the Best of Coastal Life at These Top-Rated Virginia Beach Airbnbs
With its atmospheric promenade, buzzing ViBe Creative District, and ocean-fresh shellfish, Virginia Beach is the place to go this summer. But where to stay near Virginia Beach Boardwalk to experience all the delights of this seaside resort? Rather than spend all your time surfing the web when you could be chasing your next wave, peruse our selection of the coolest Virginia Beach Airbnb rentals.
We hope you love the Virginia Beach Airbnb rentals we recommend! Just so you know, Matador may collect a small commission from the links on this page if you decide to book a stay. Listed prices are accurate as of the time of publication.
Top Pick of Virginia Beach Airbnbs
The Old Salt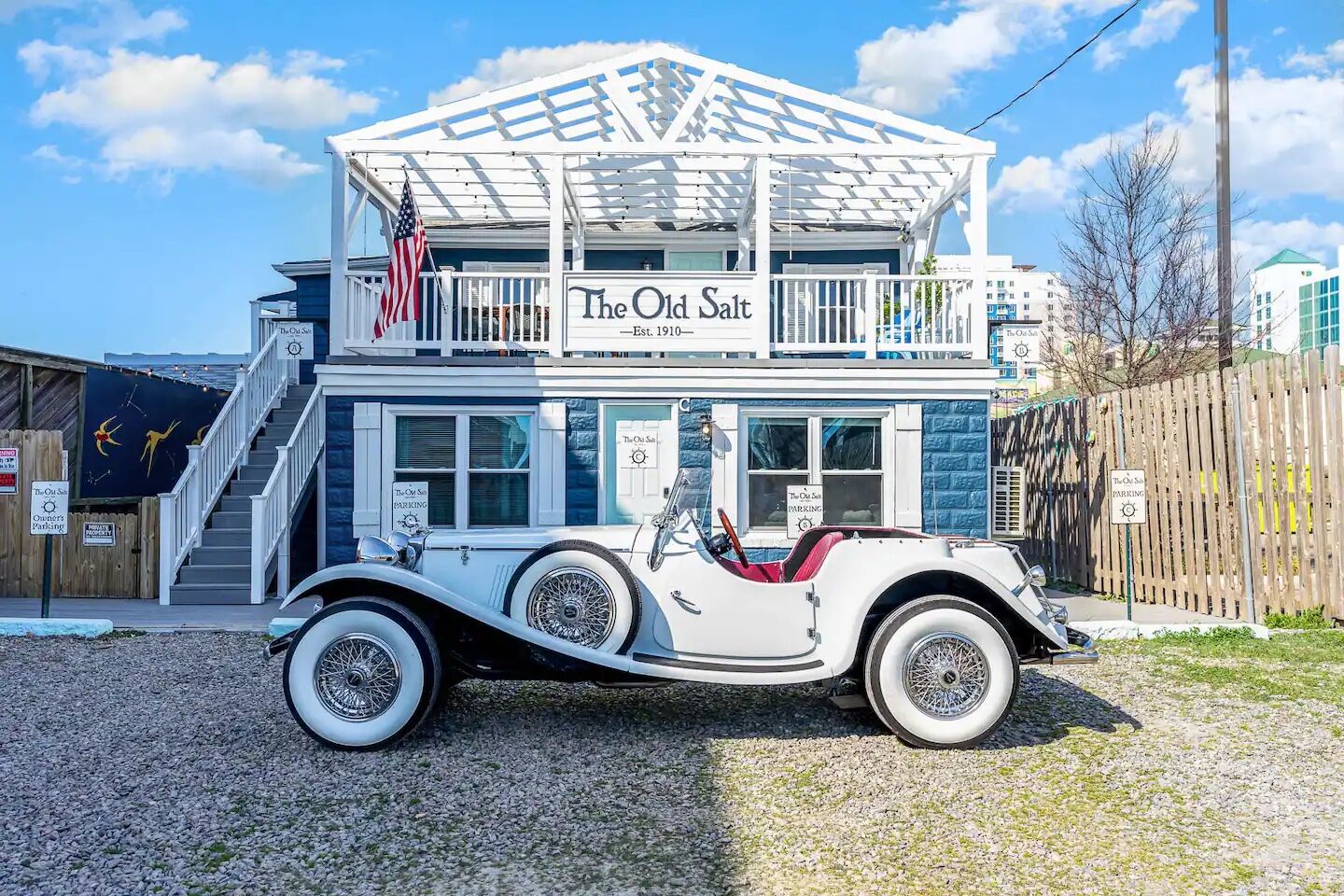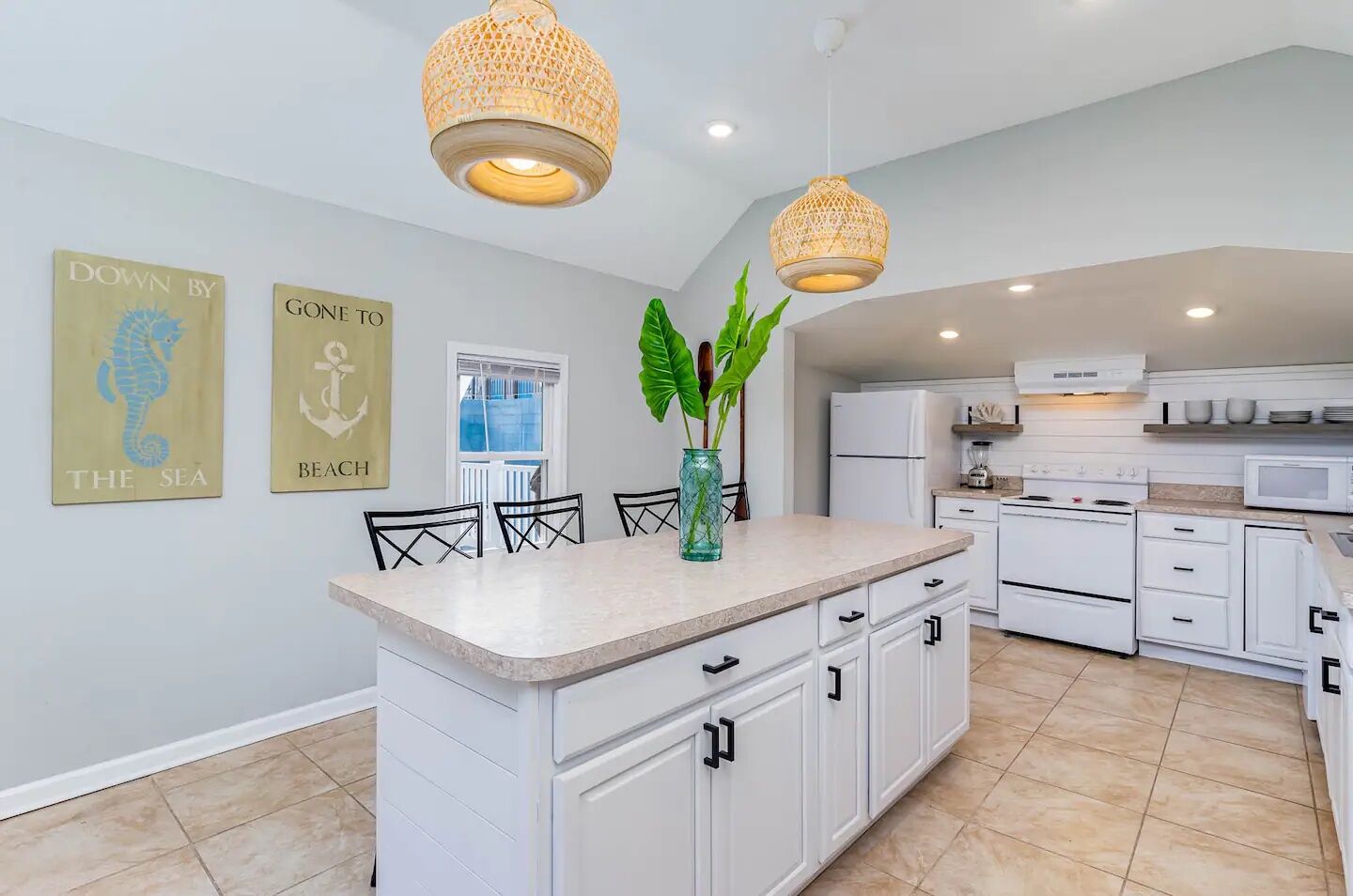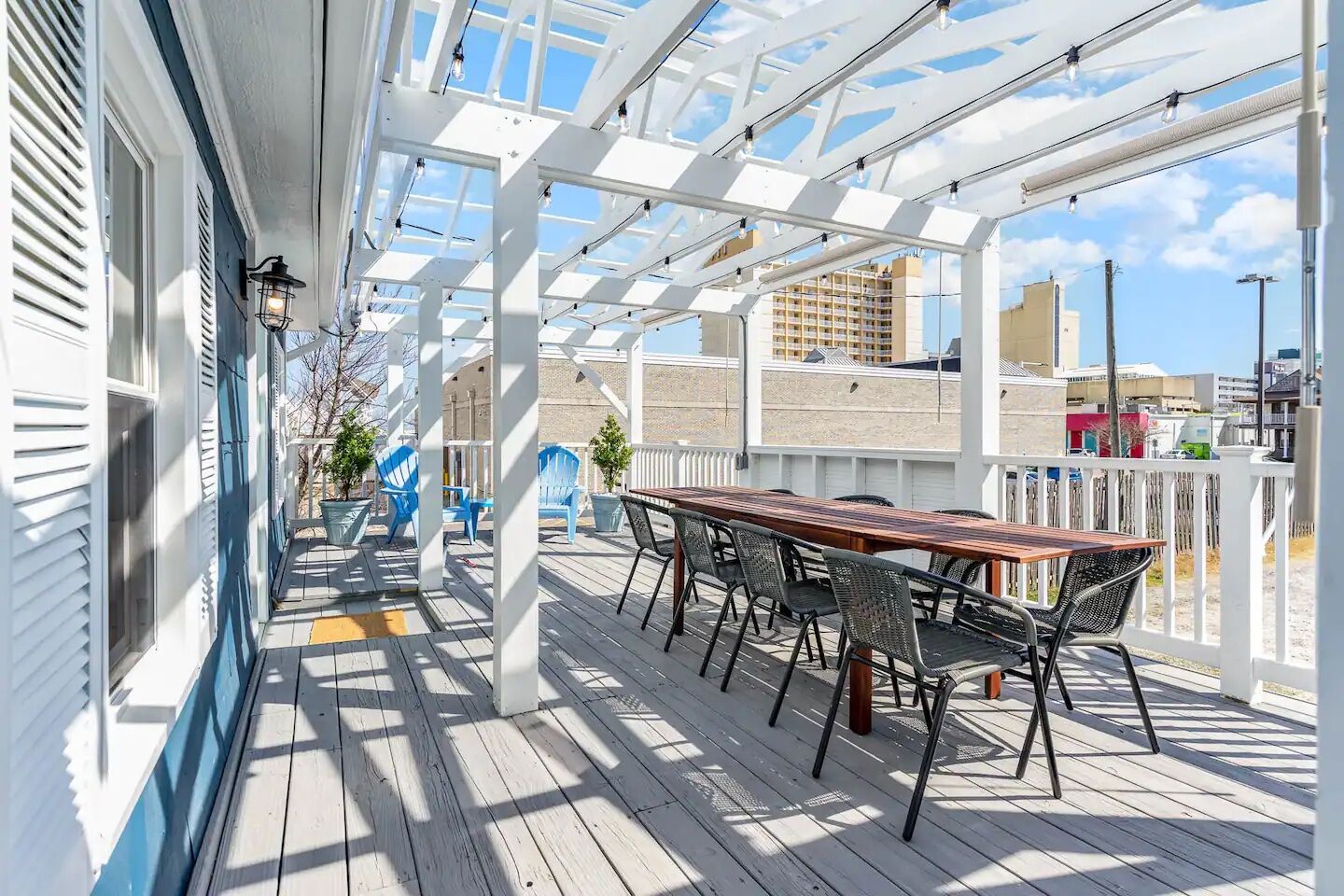 Renovated in 2021, this cute vacation rental was built in 1910. Contemporary interiors are minimalistic but nod at a shoreside theme with maritime relics and artworks. A partially covered terrace awaits you on the second floor where you can sip your morning brew (or linger over a homemade mojito in the evening). Best of all, this Virginia Beach Airbnb is fitted with a generous stash of bodyboards for guests to grab and go.
Six guests, three bedrooms
Price: $300 per night
The Original Beach Cottage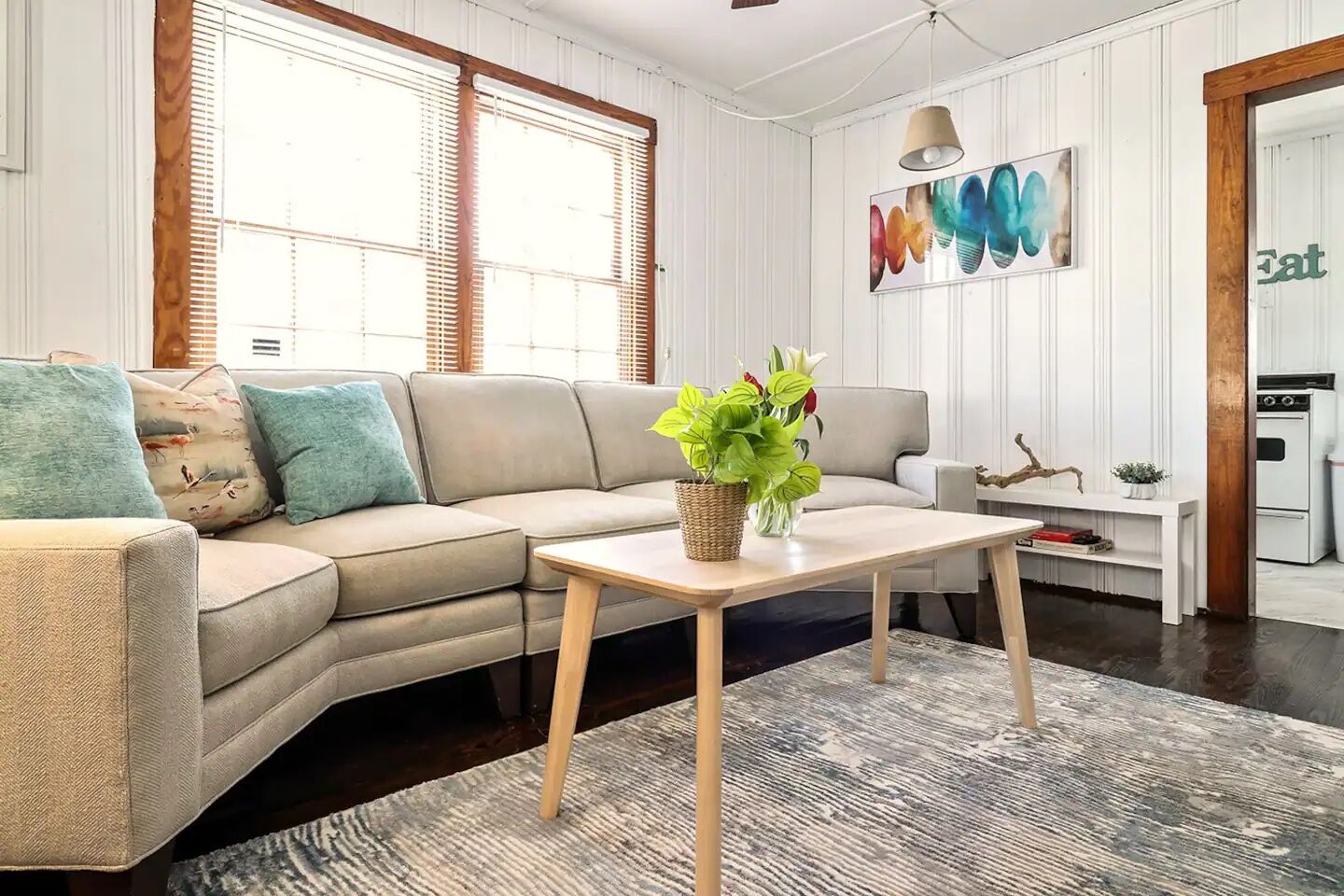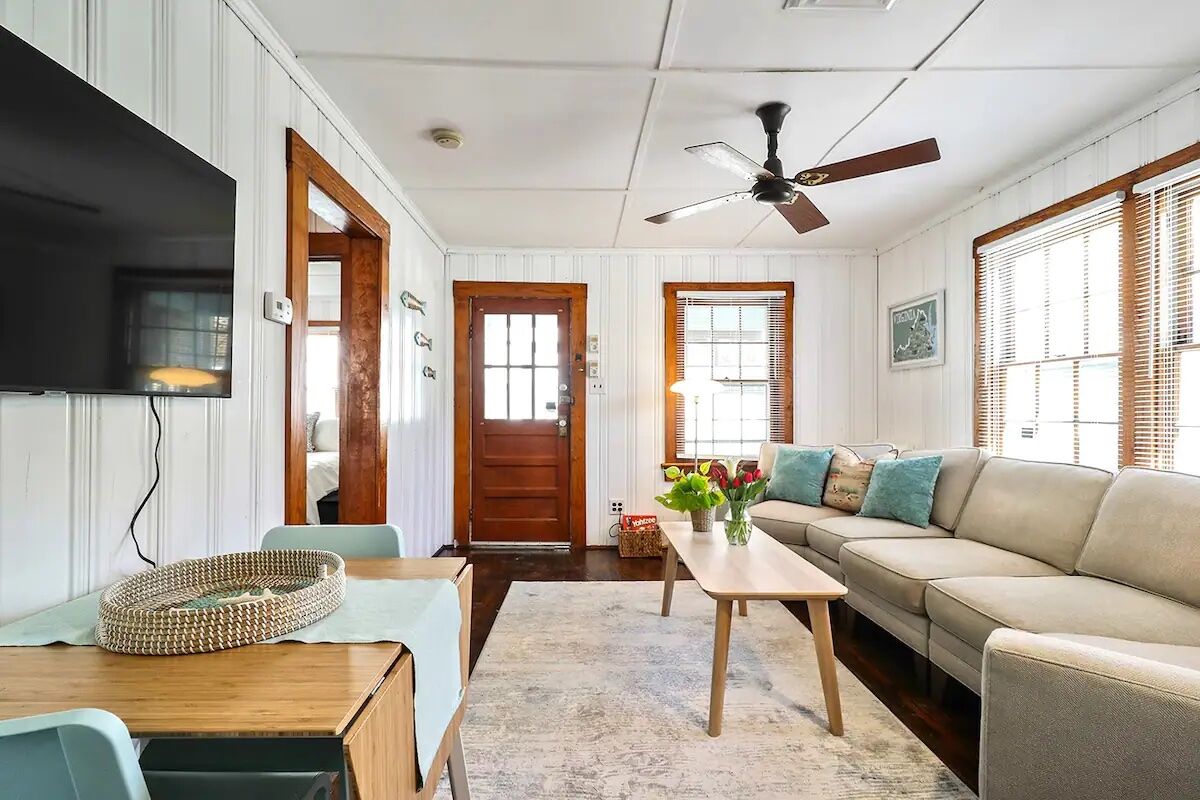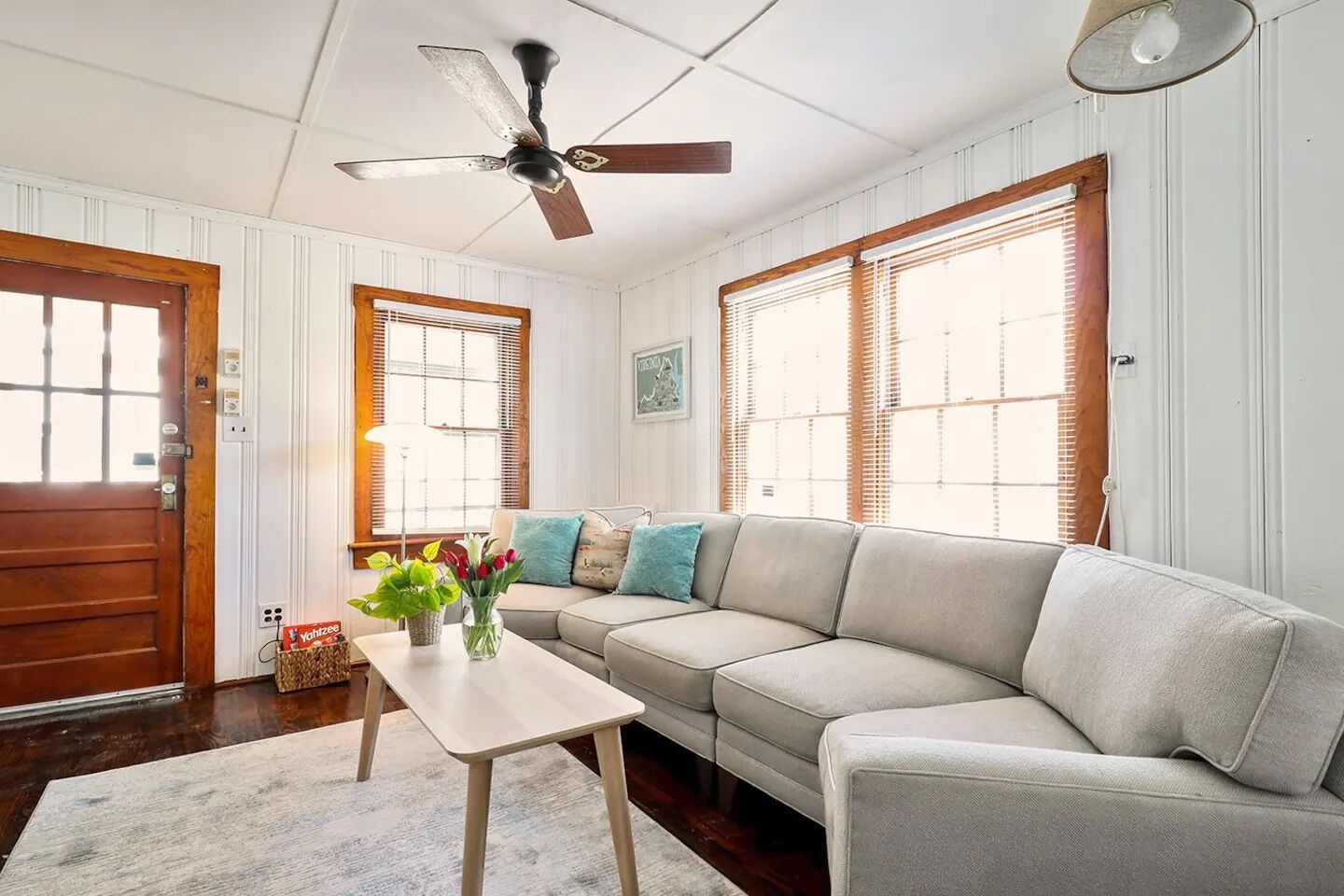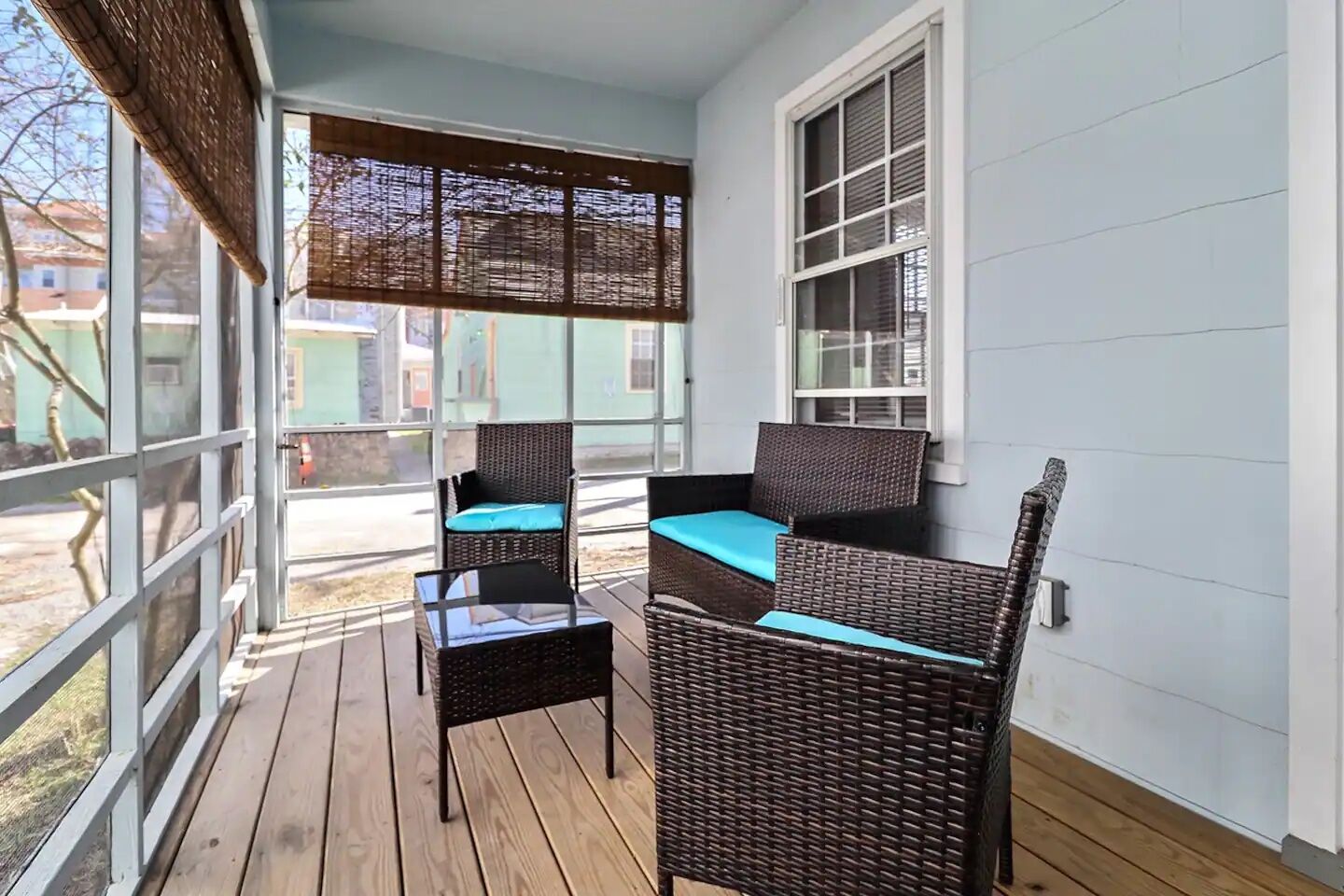 This chic beach house is one of the best pet-friendly vacation rentals in Virginia Beach. Perfect for families, the property features a master bedroom plus a room fitted with a double and a bunk bed – perfect for that slumber party vibe. The interiors have ample space for spreading out while the backyard comes with a barbecue for casual family dinners. It's super central; you can walk to the boardwalk and ViBe without breaking a sweat.
Six guests, two bedrooms
Price: $290 per night
Shorehaven: A Local's North End Secret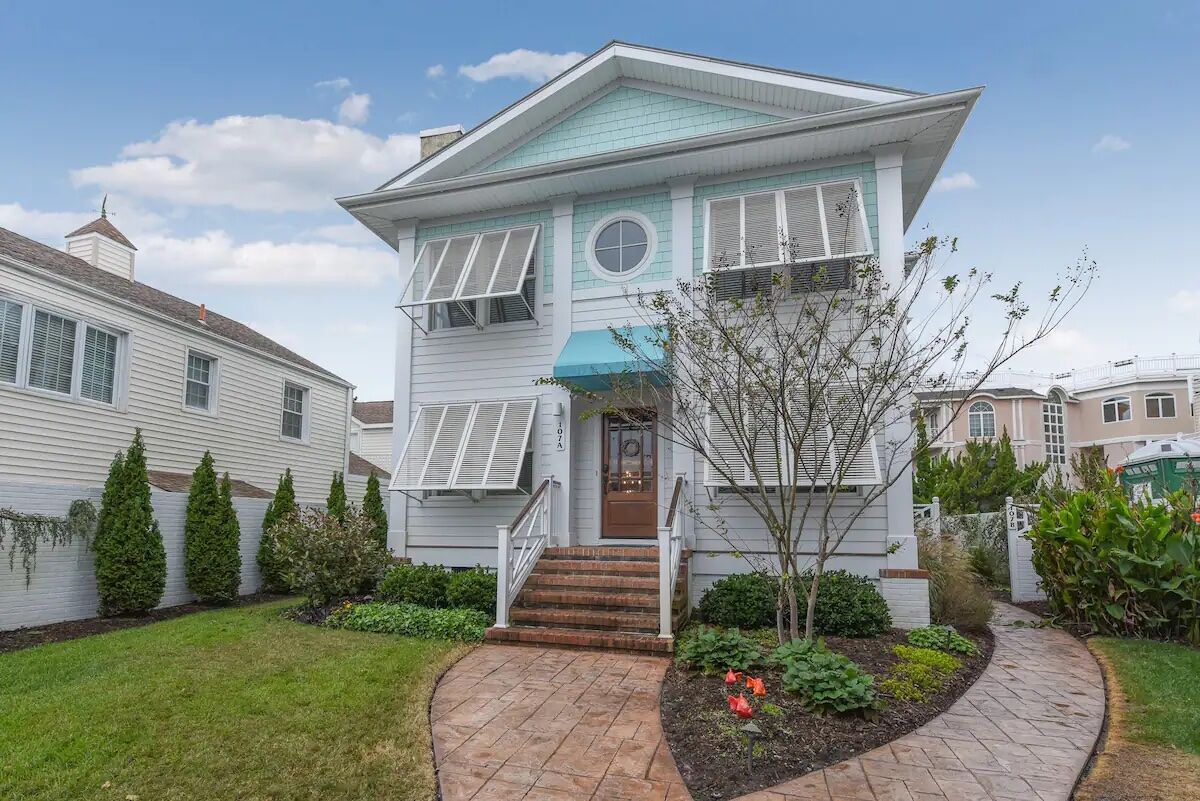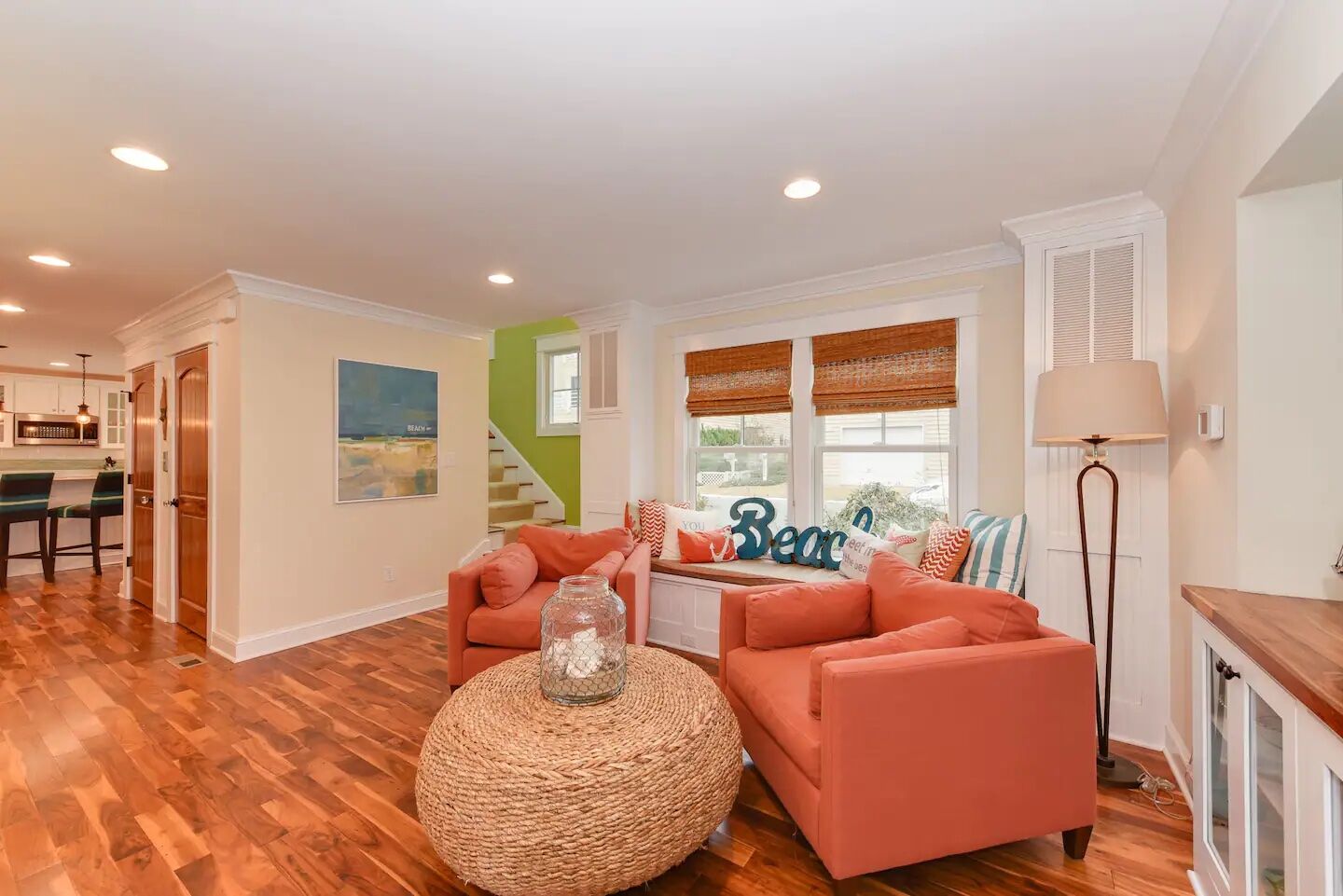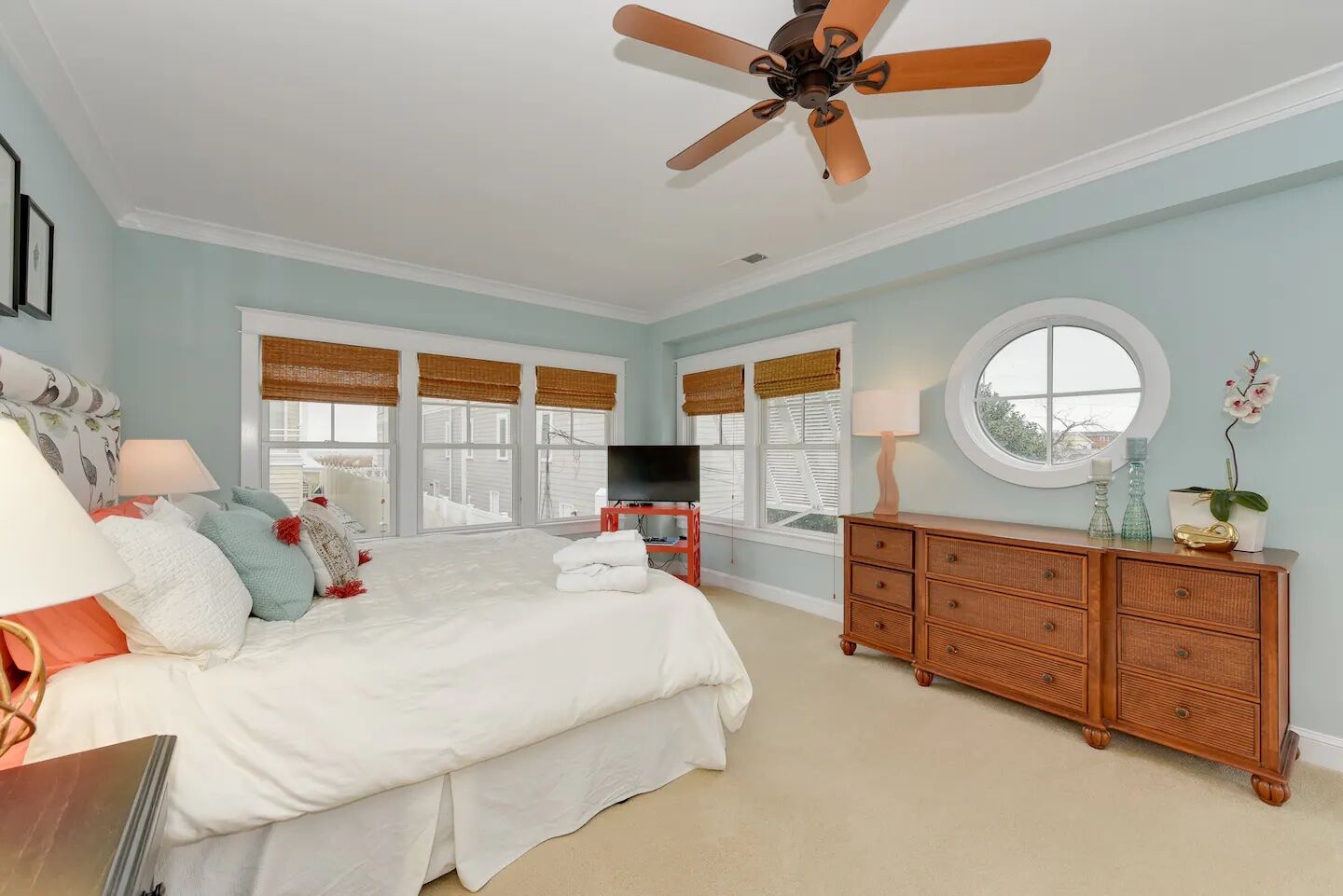 This desirable North End Virginia Beach Airbnb with a hot tub is impeccably presented with an open-plan kitchen and lounge and four spacious bedrooms. Your private terrace is fitted with a beautiful seating area and a bubbling spa bath. Although you might not see the ocean from the property, rest assured that you'll hear it. The beach is a five-minute walk away.
Nine guests, four bedrooms
Price: $725 per night
ViBe House Steps Away From Beach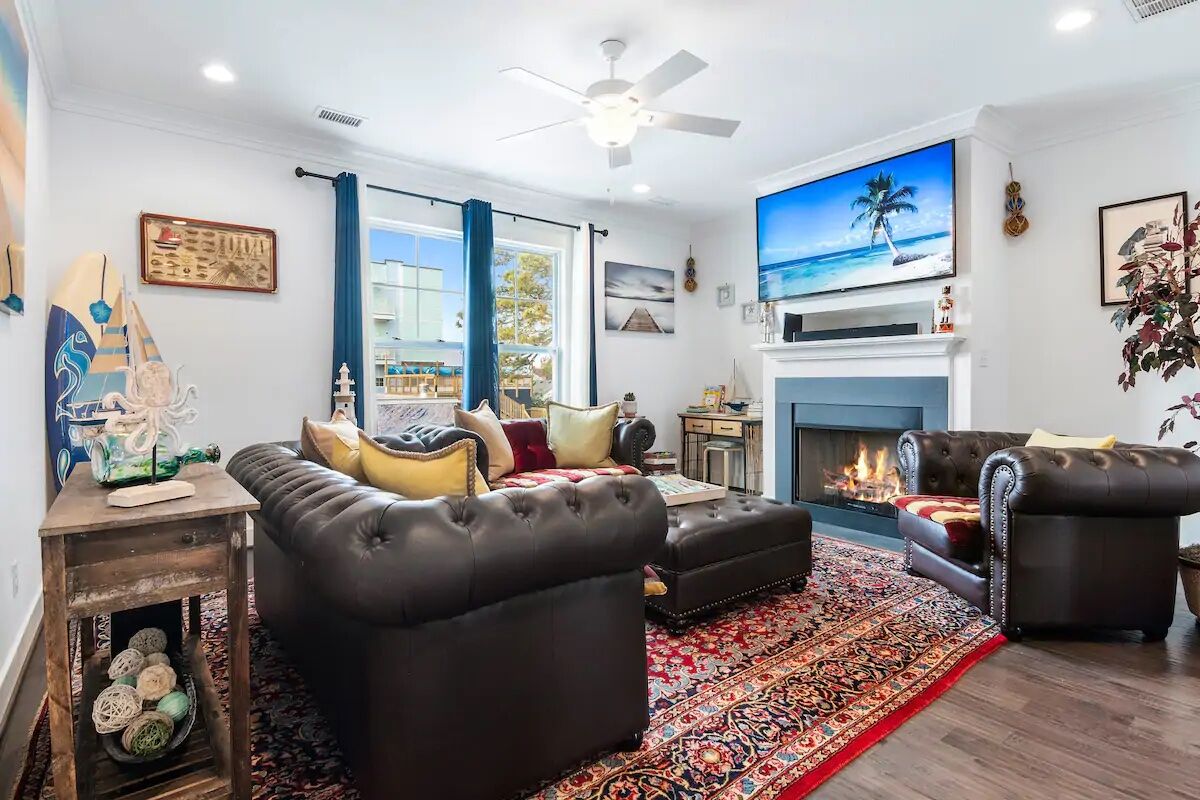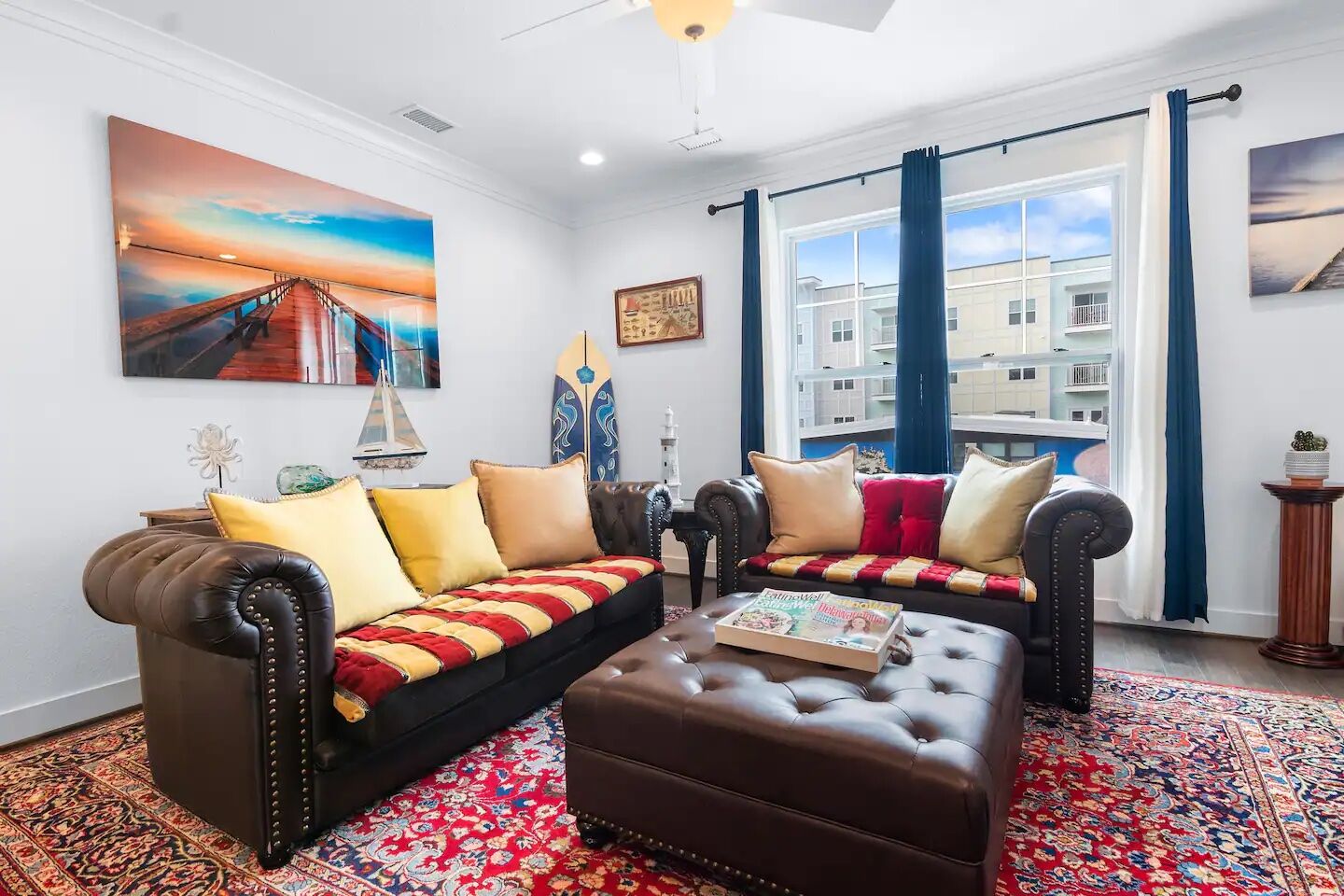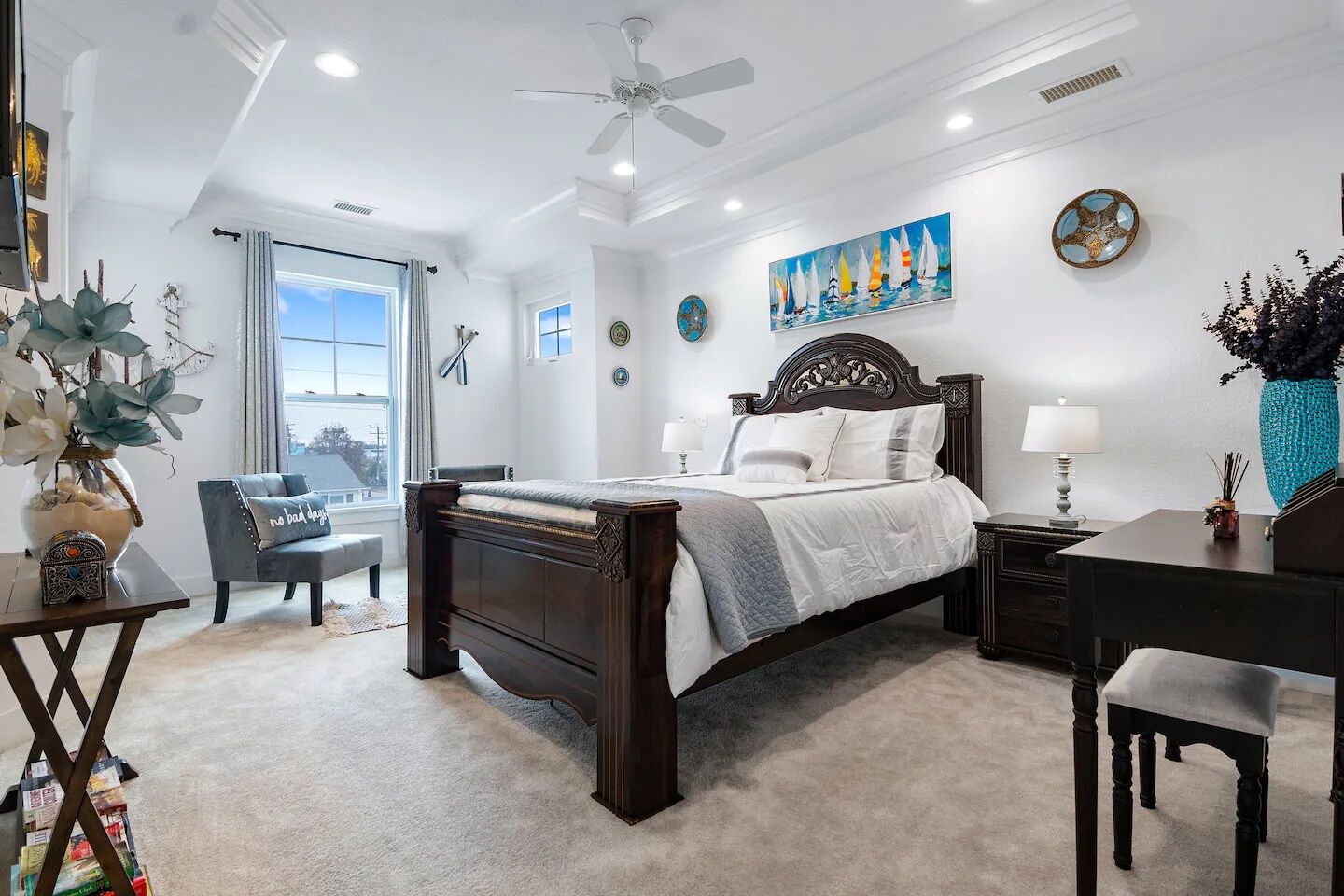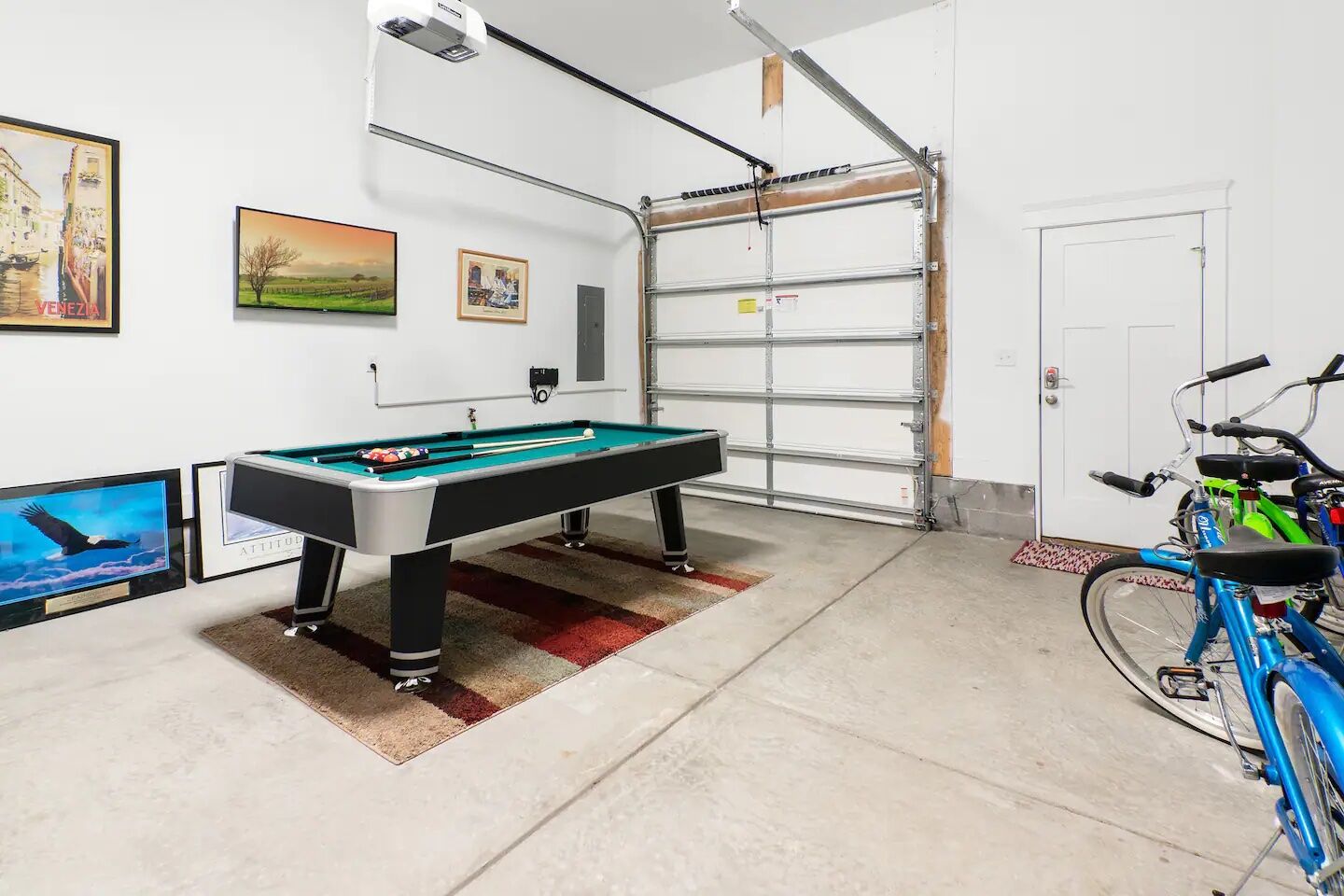 This kooky rental in the ViBe neighborhood strikes a balance between home comforts (think fireplaces and Chesterfields) with seaside embellishments. Bicycles and surfboards are available for guest use and there is a billiards table for fun nights in. One of the homeliest luxury vacation rentals in Virginia Beach has to offer families and groups of friends.
Eight guests, three bedrooms
Price: $390 per night
Airbnb Virginia Beach oceanfront vacation rentals
Seaside Sanctuary Oceanfront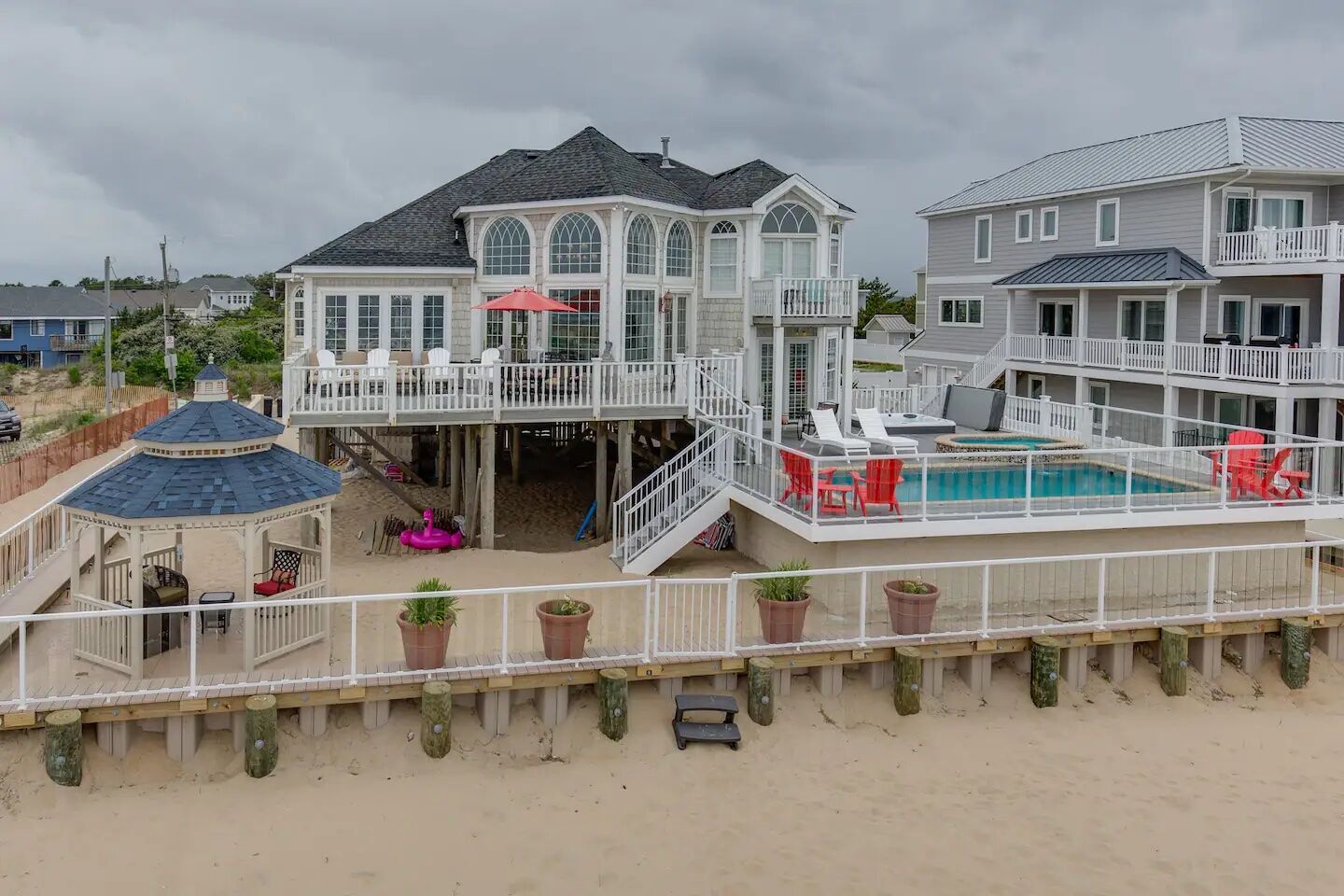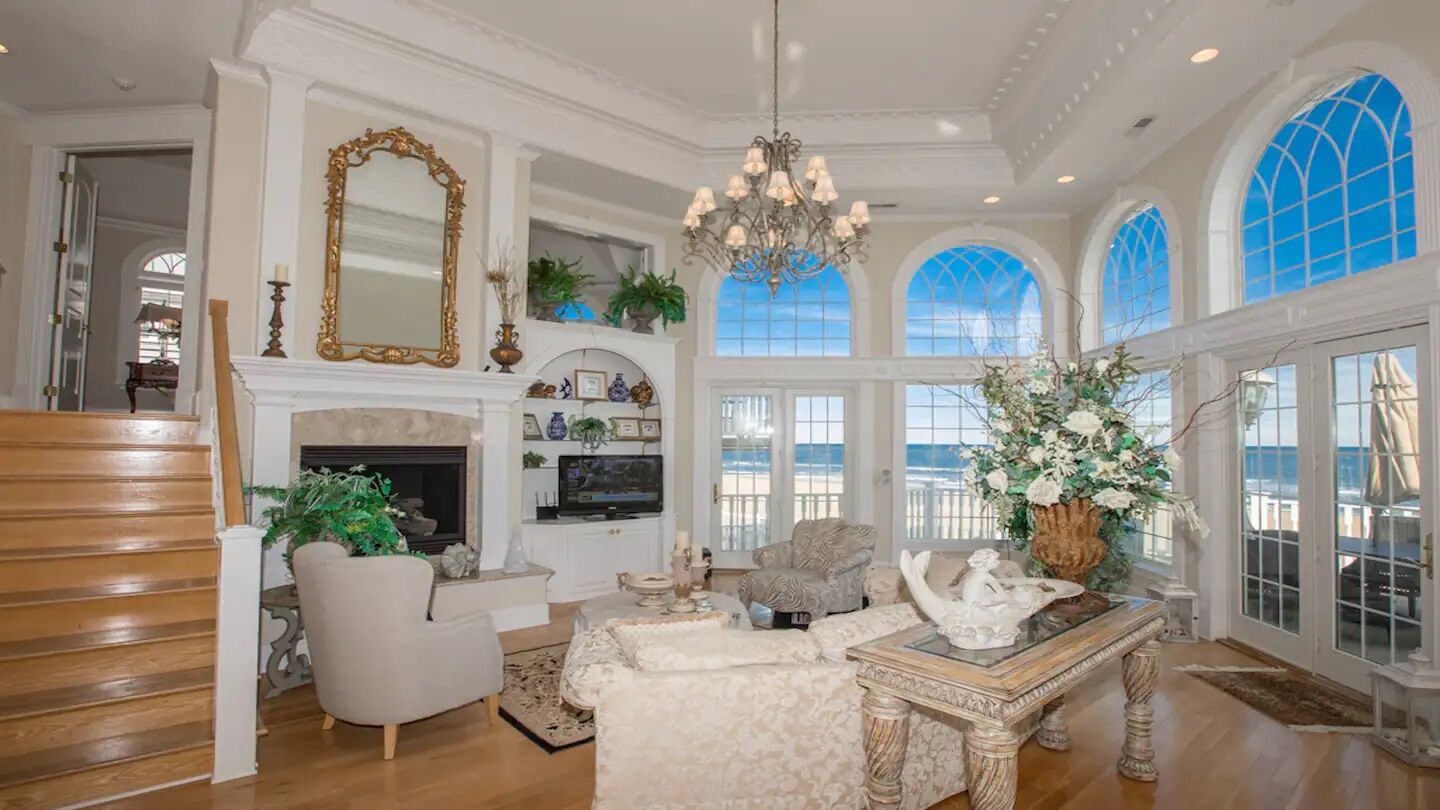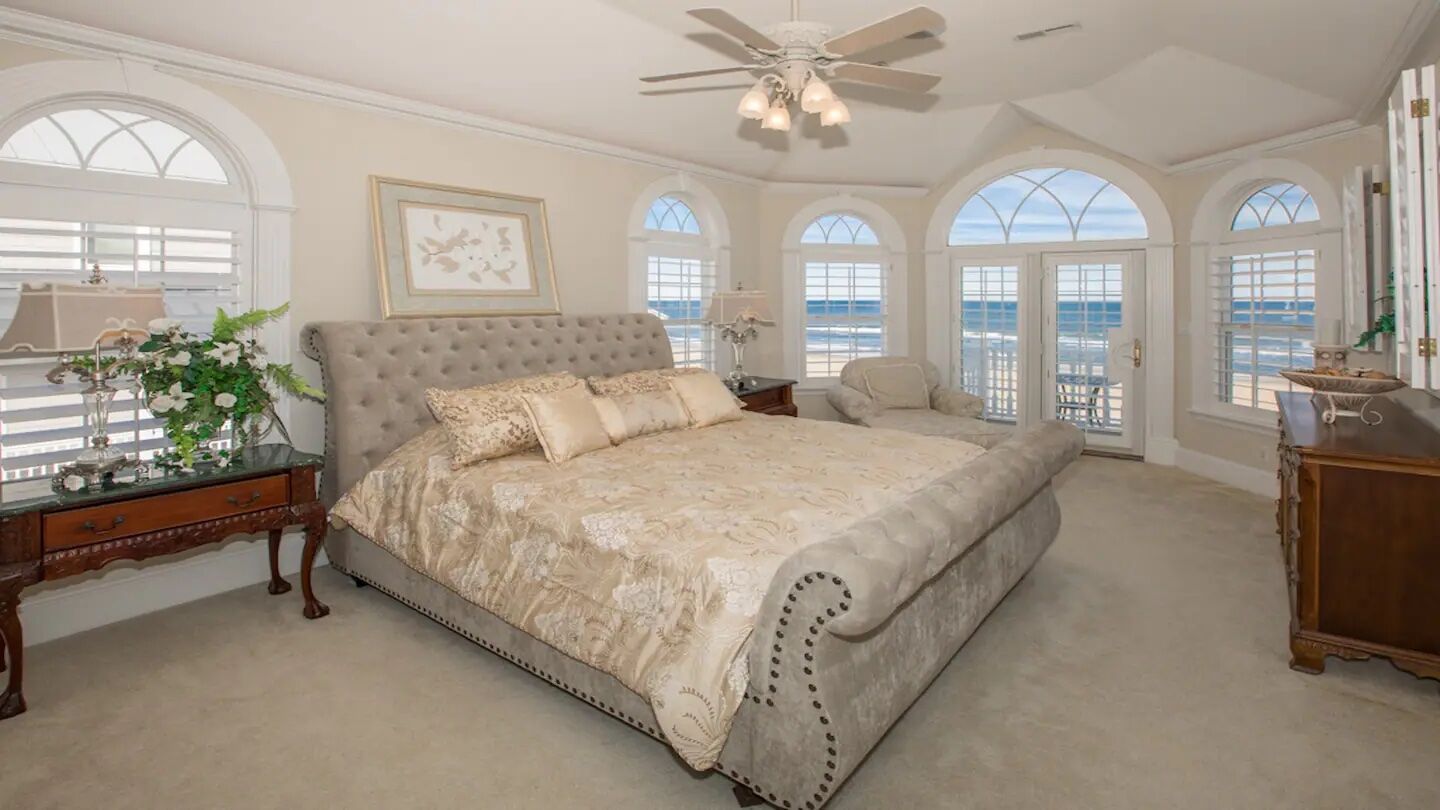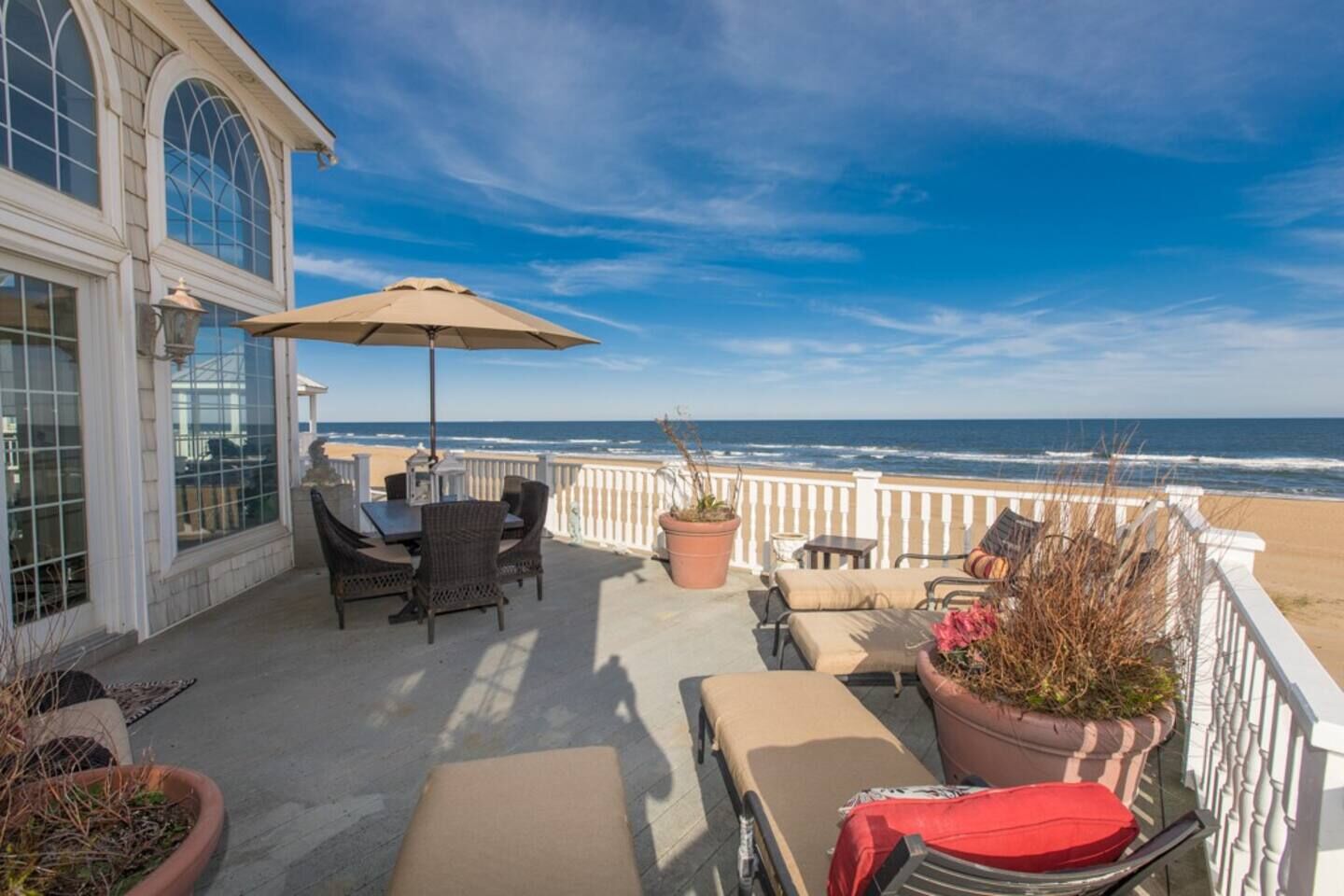 This opulent vacation home in Sandbridge, South Virginia Beach, sets out to impress with its monumental windows, chandeliers, fireplaces, and period furniture. A verandah overlooks the beach and provides ample space for dining and sunbathing. The lower level of the patio has two swimming pools connected with a waterfall feature as well as a hot tub. You'd struggle to find pet friendly vacation rentals in Virginia Beach as lavish as this one!
Twelve guests, five bedrooms
Price: $1,250 per night
Book here
Oceanfront Jewel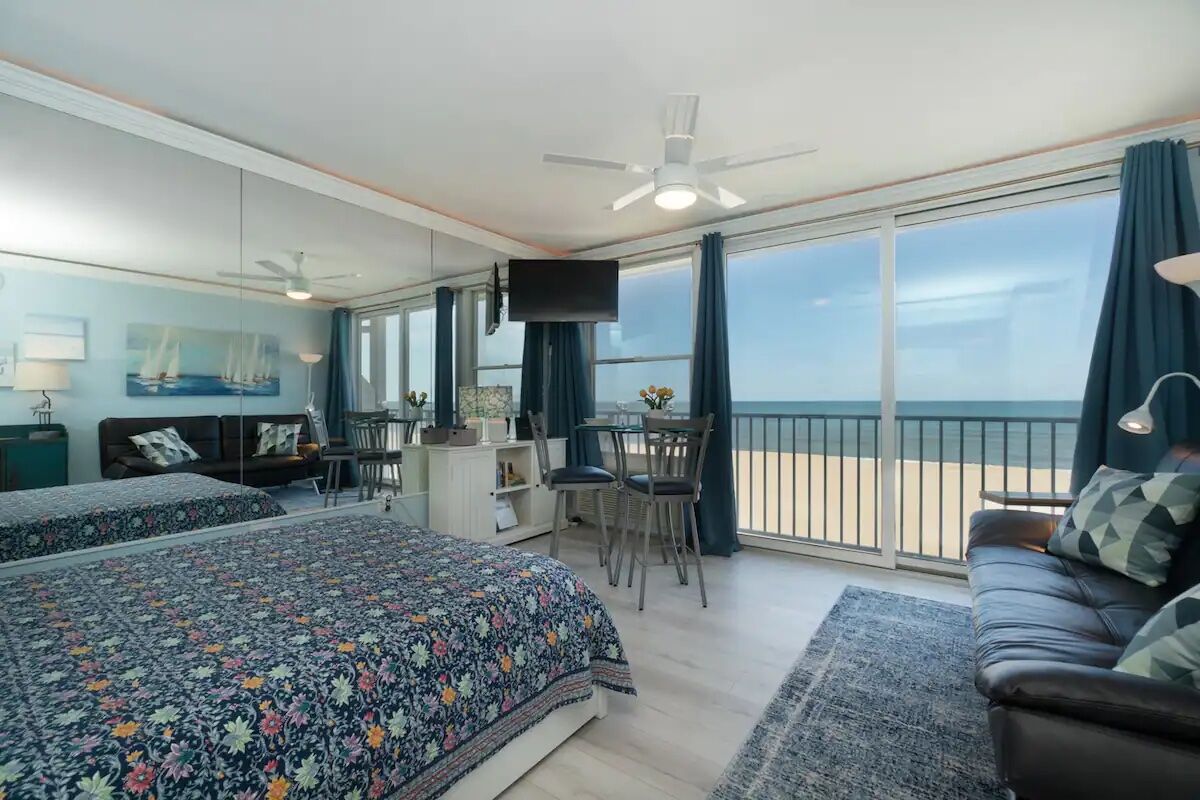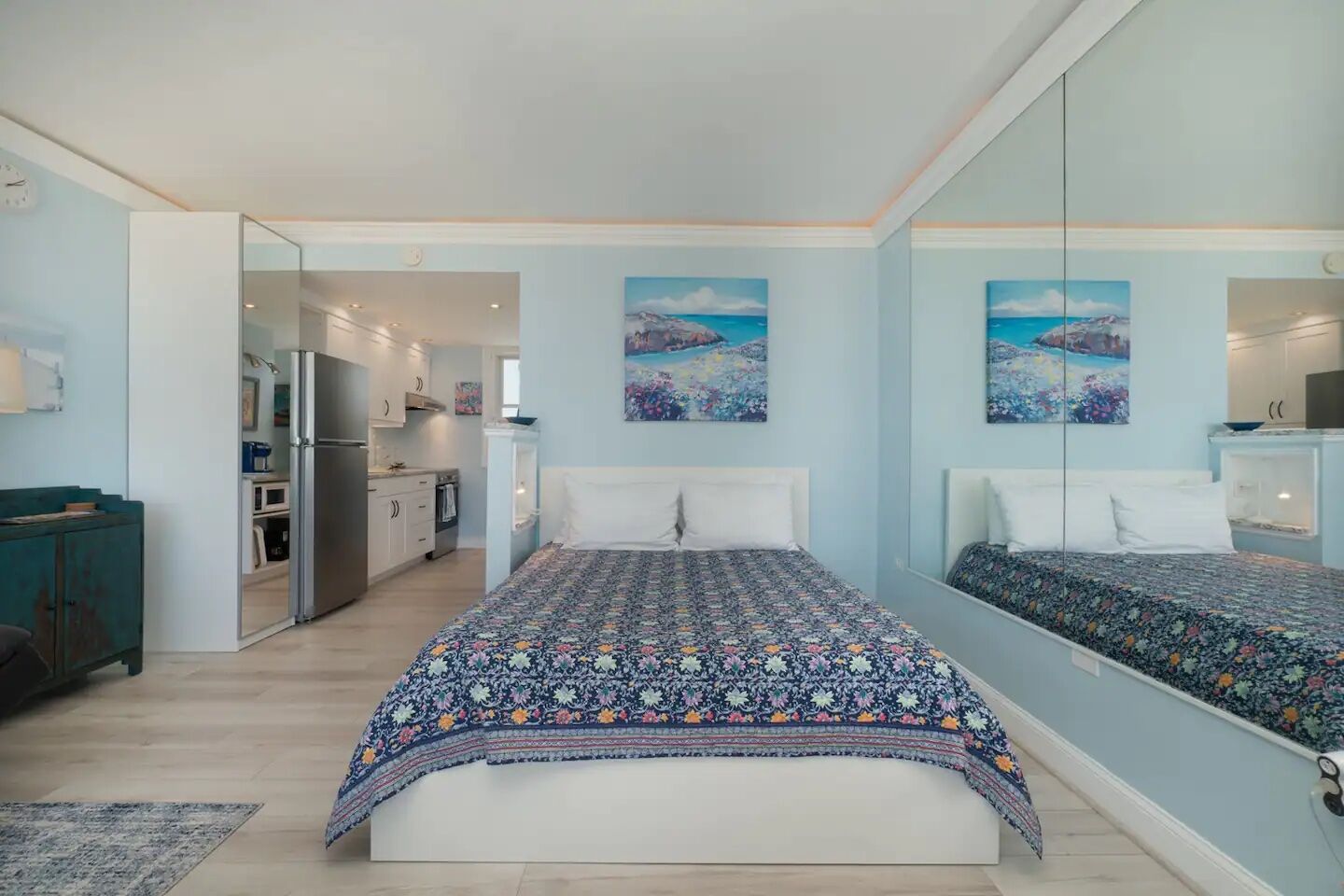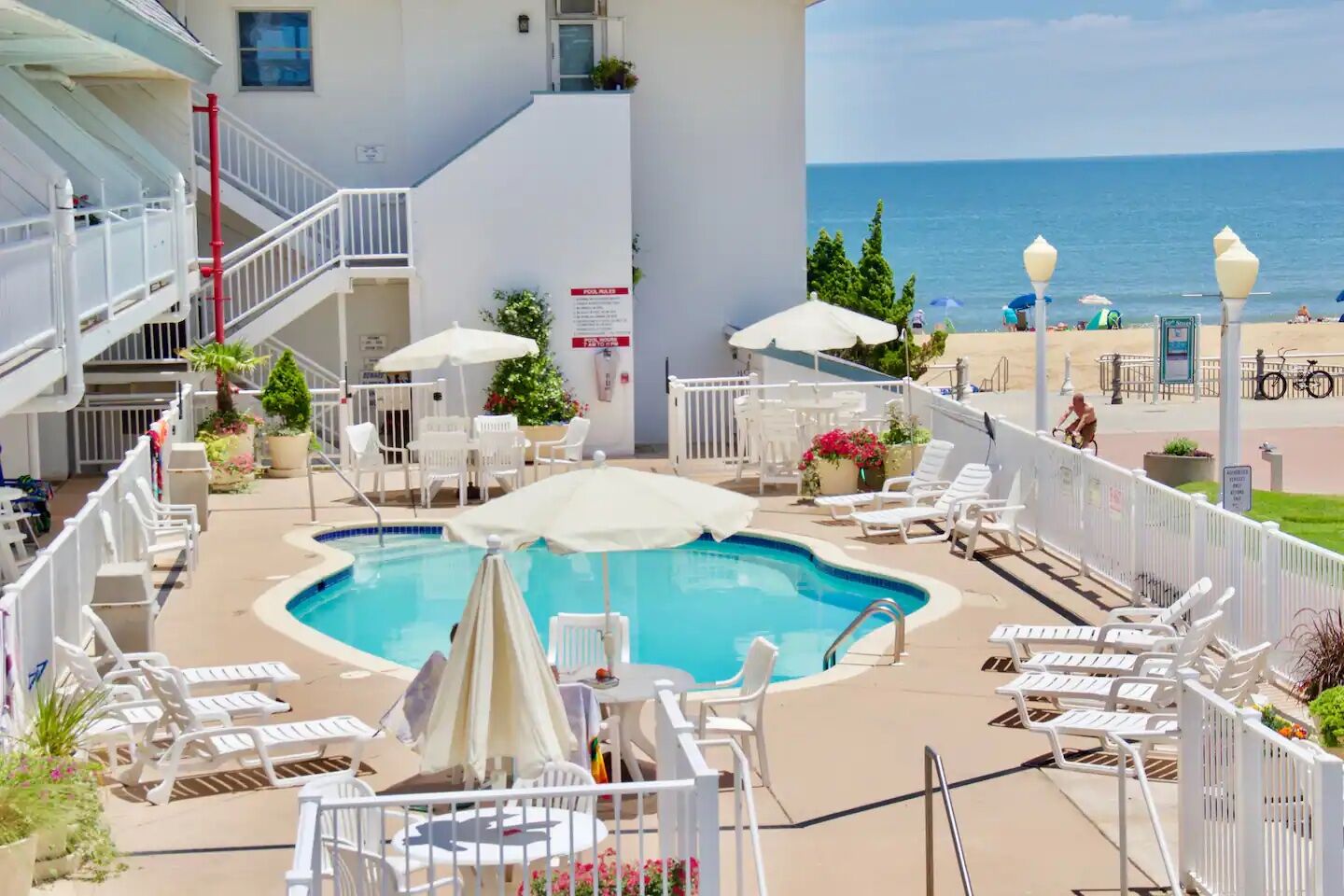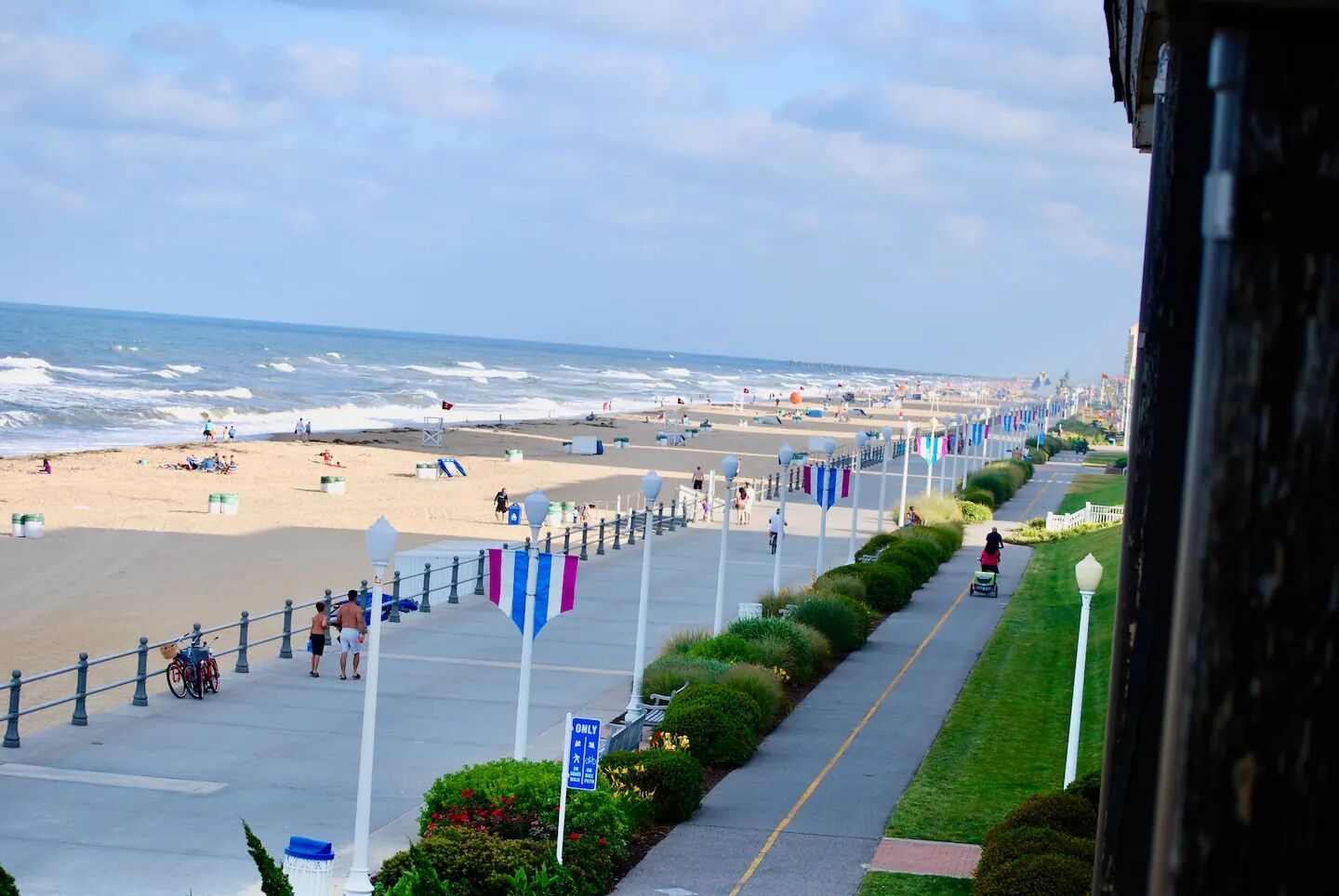 Ogle the Atlantic Ocean from bed at this beachfront Airbnb in Virginia Beach. Floor-to-ceiling windows and a Juliette-style balcony capitalize on the views. Awesome for a couple, the studio is equipped with a kitchenette and dining table overlooking the water. You'll have access to a shared pool and the private lawn leisure area during your stay at this centrally-located condo.
Two guests, one bedroom (studio)
Price: $210 per night
Captain's Quarters Private Beach Condo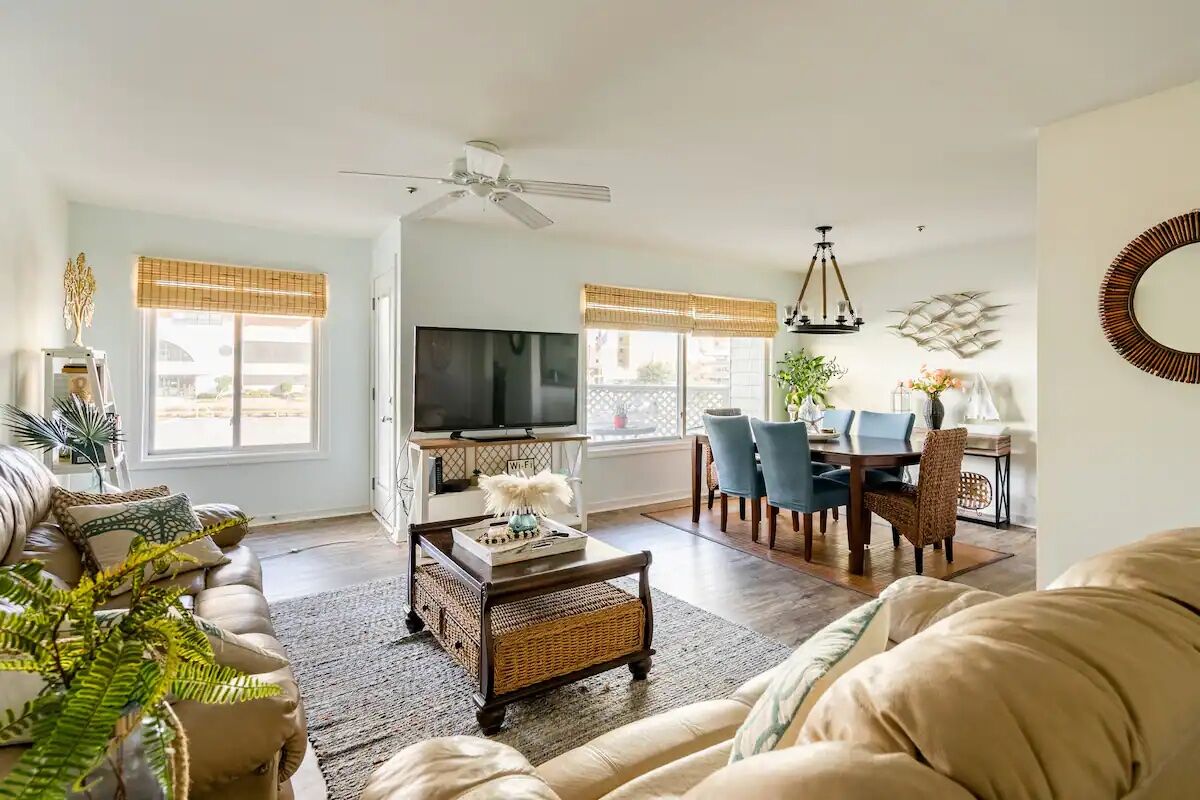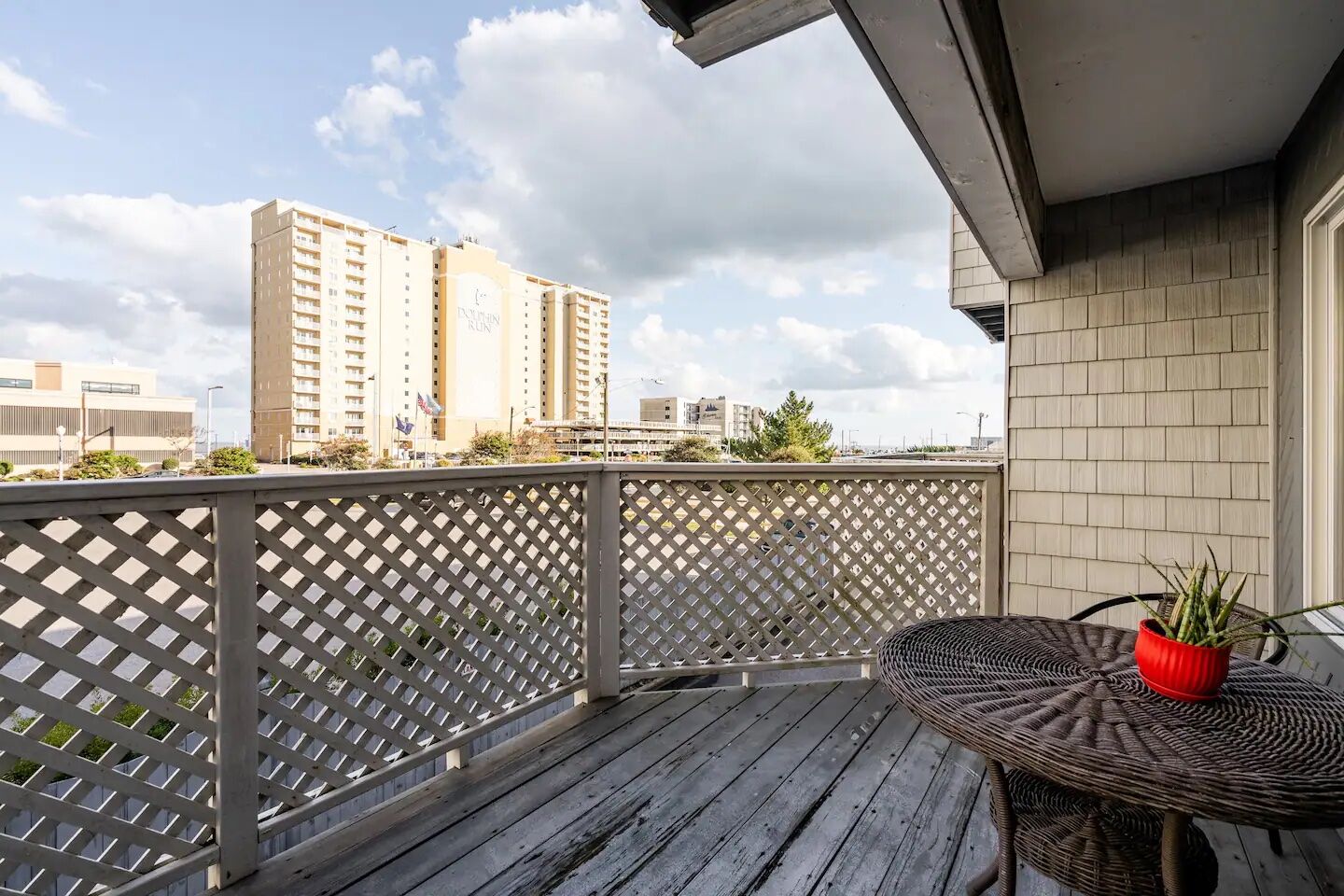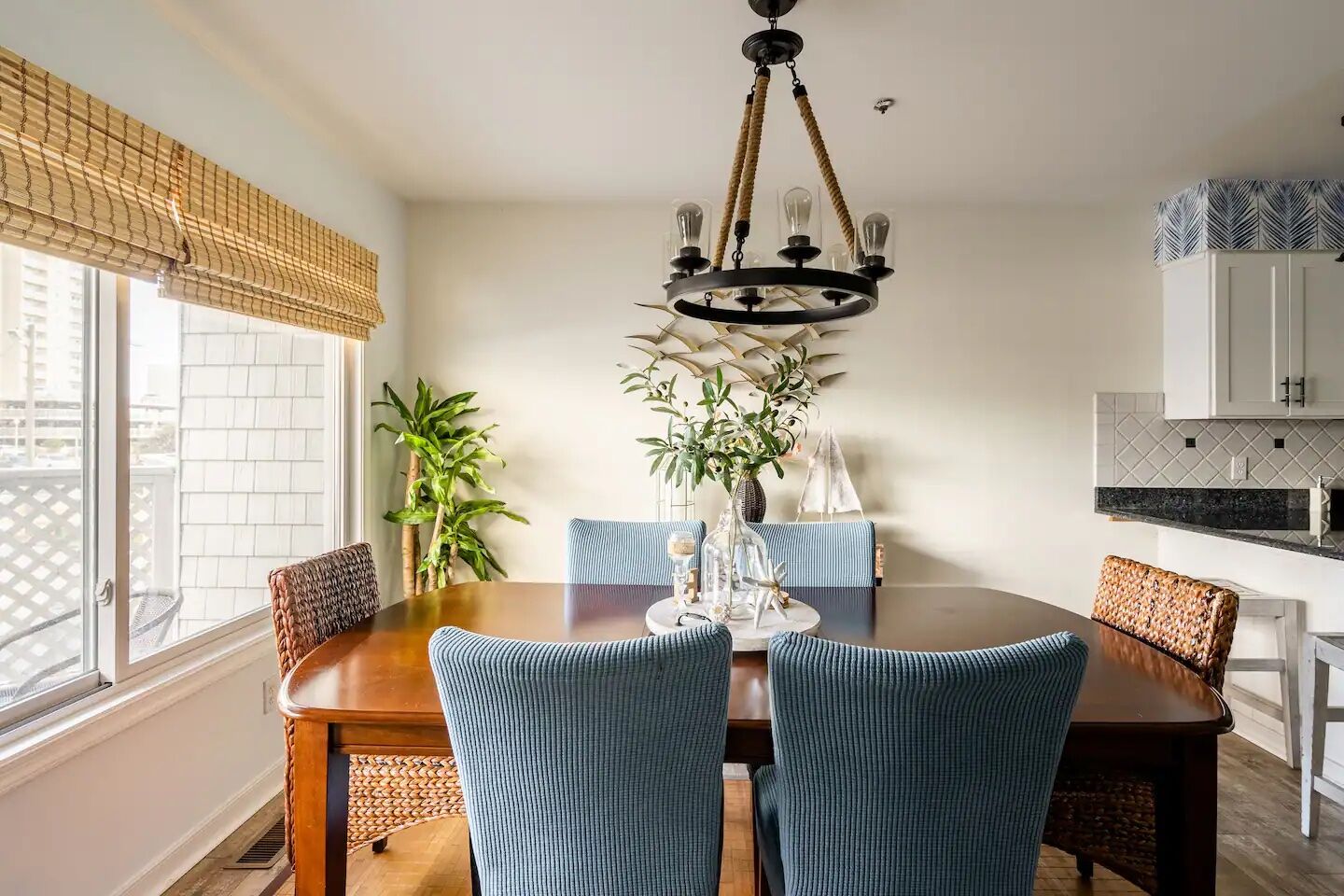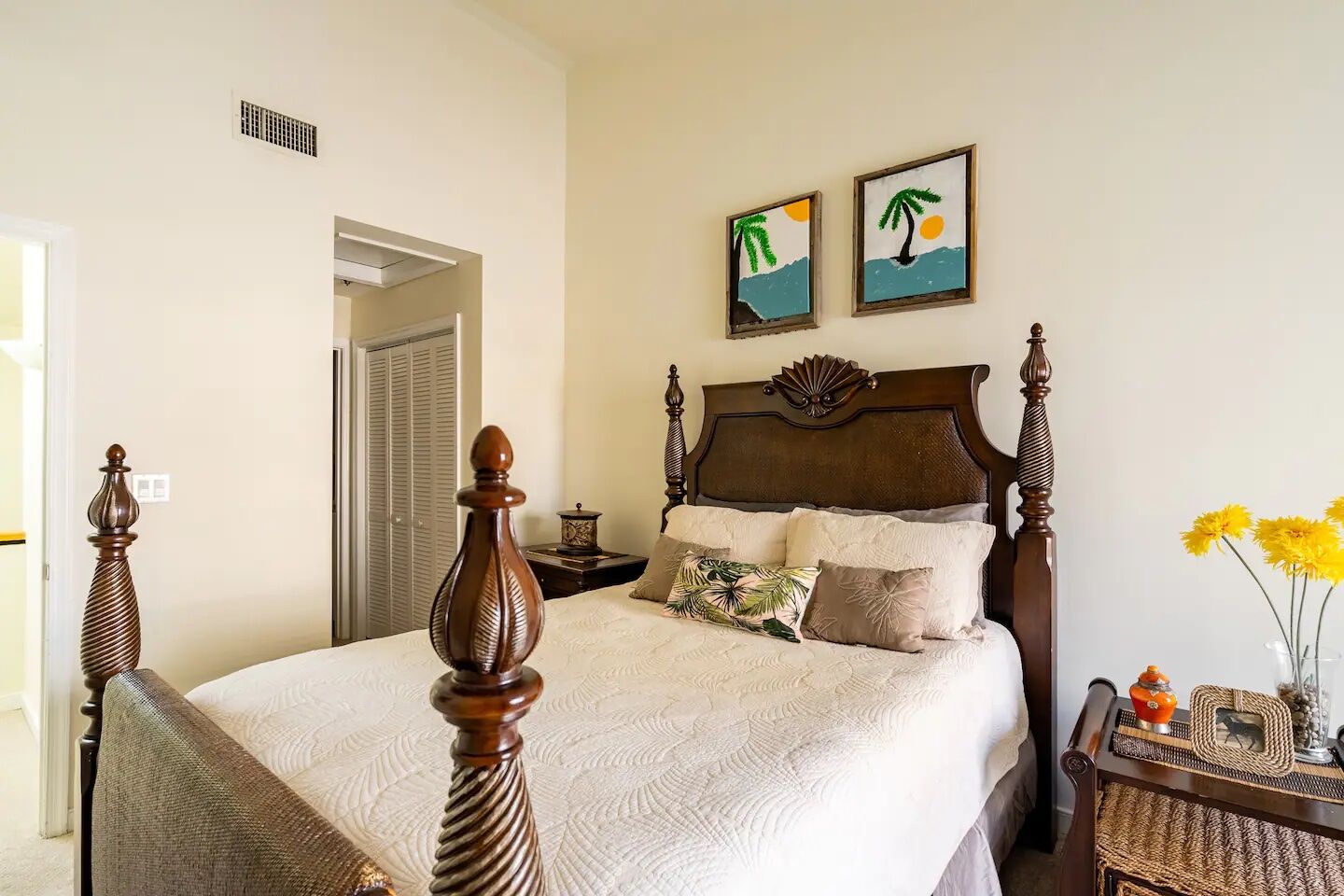 This sophisticated condo is ideal for those seeking Virginia Beach oceanfront vacation rentals that merge the convenience of downtown with a quiet setting. Located steps away from the sand near the Rudee Inlet, this homely residence comprises two double rooms and two bathrooms. The balcony is perfect for a sundowner.
Five guests, two bedrooms
Price: $230 per night
Airbnb Virginia Beach with pool
The Sandbridge Jewel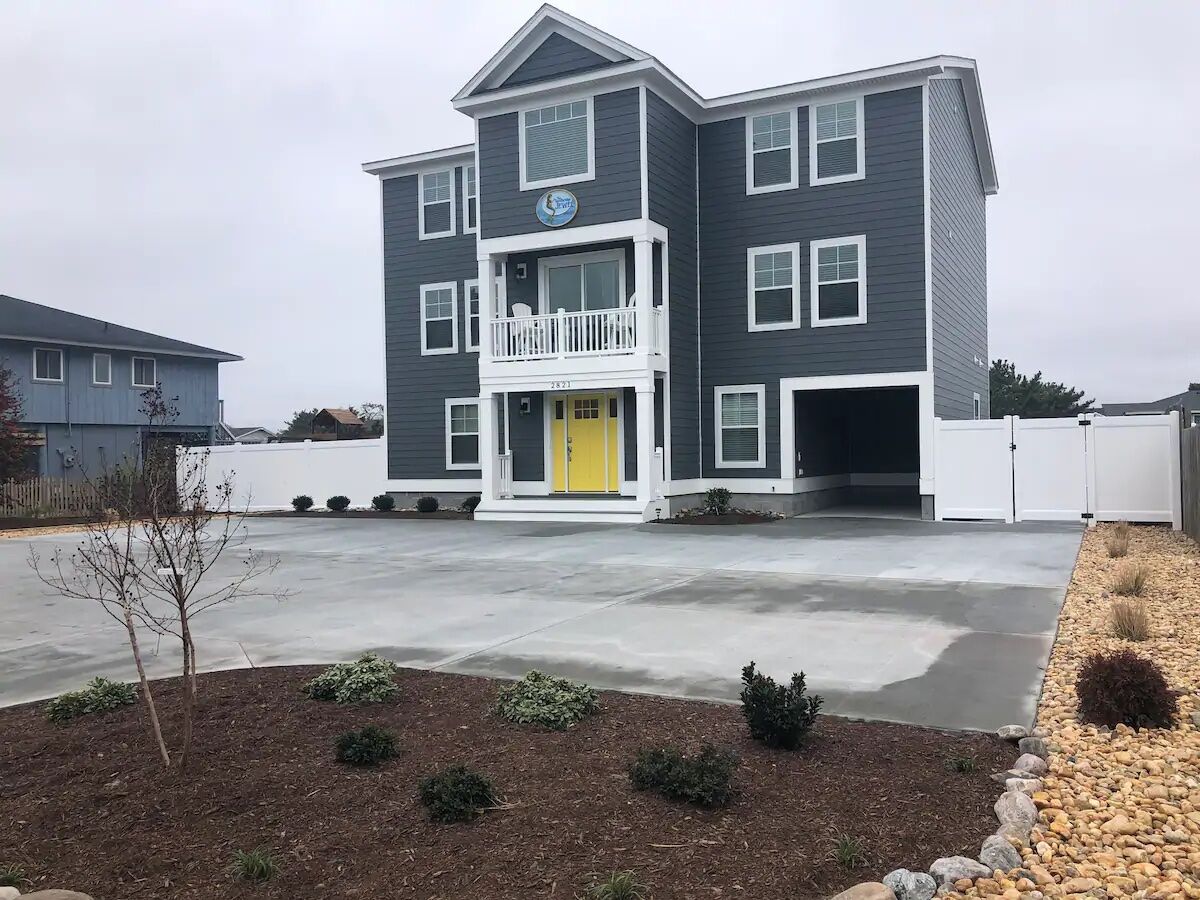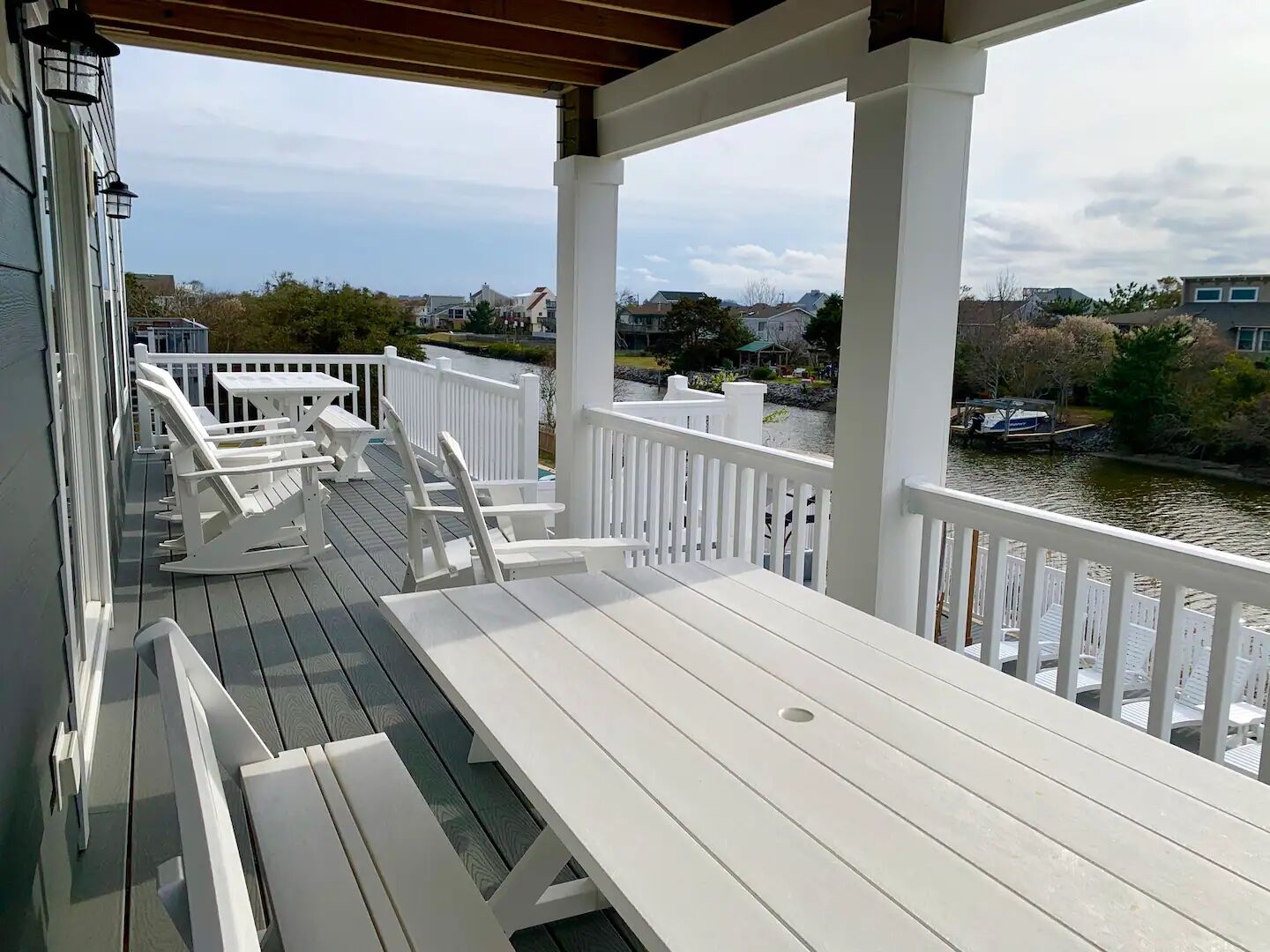 Located in tranquil Sandbridge, this supersized vacation rental has bags of space to congregate with your loved ones or snatch an afternoon of solitude. Spanning three levels, this family-friendly Airbnb at Virginia Beach has the added perk of a gym and kids' playground. A private backyard overlooks the canal and contains a sundeck and private pool.
Sixteen guests, eight bedrooms
Price: $1,200 per night
Modernist Oasis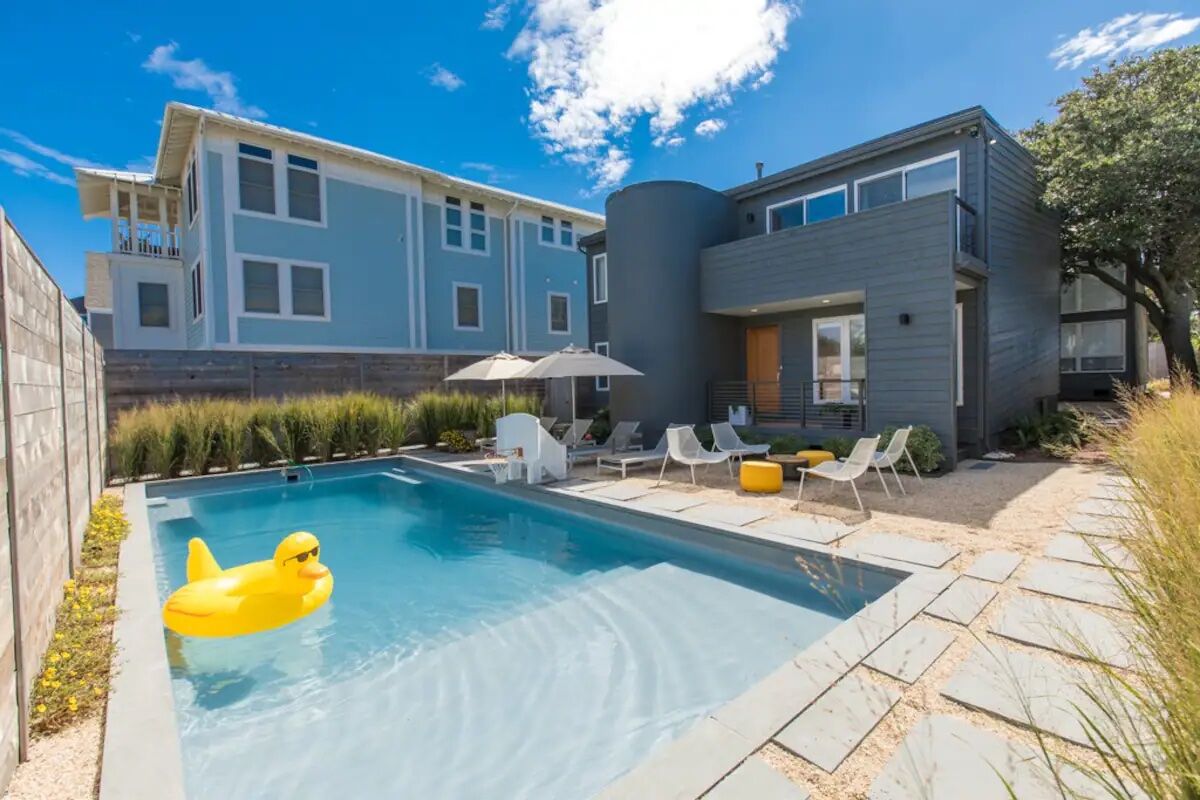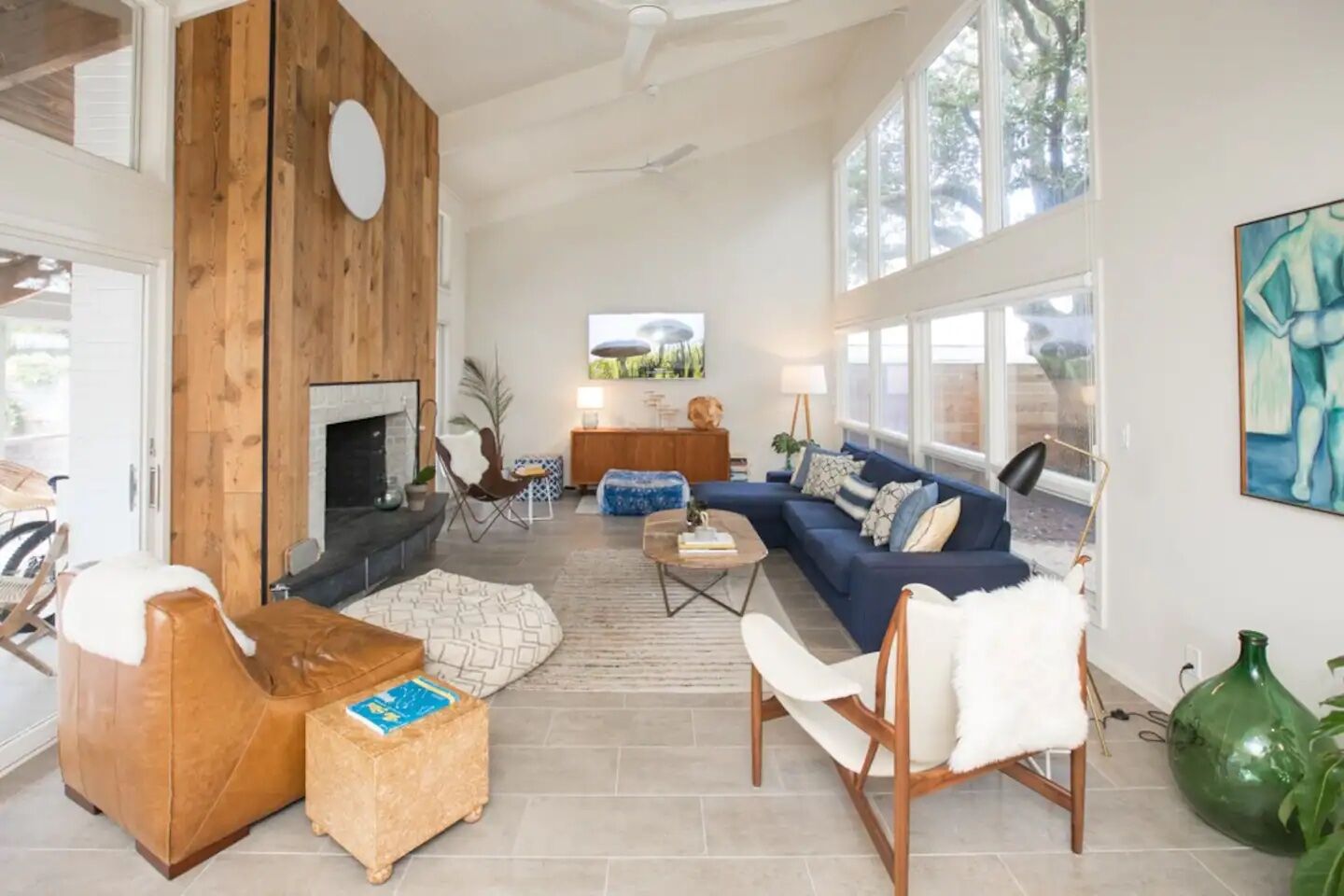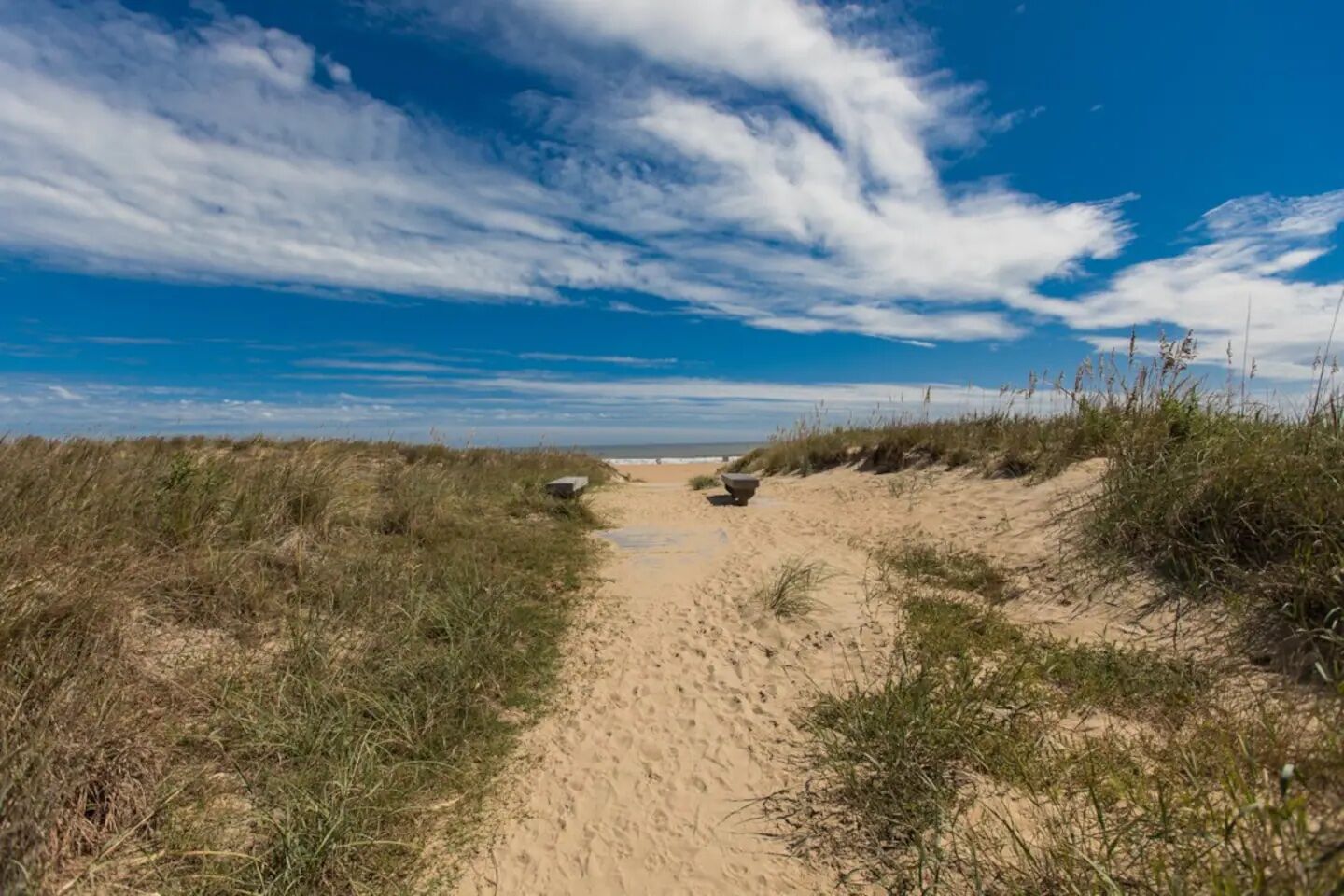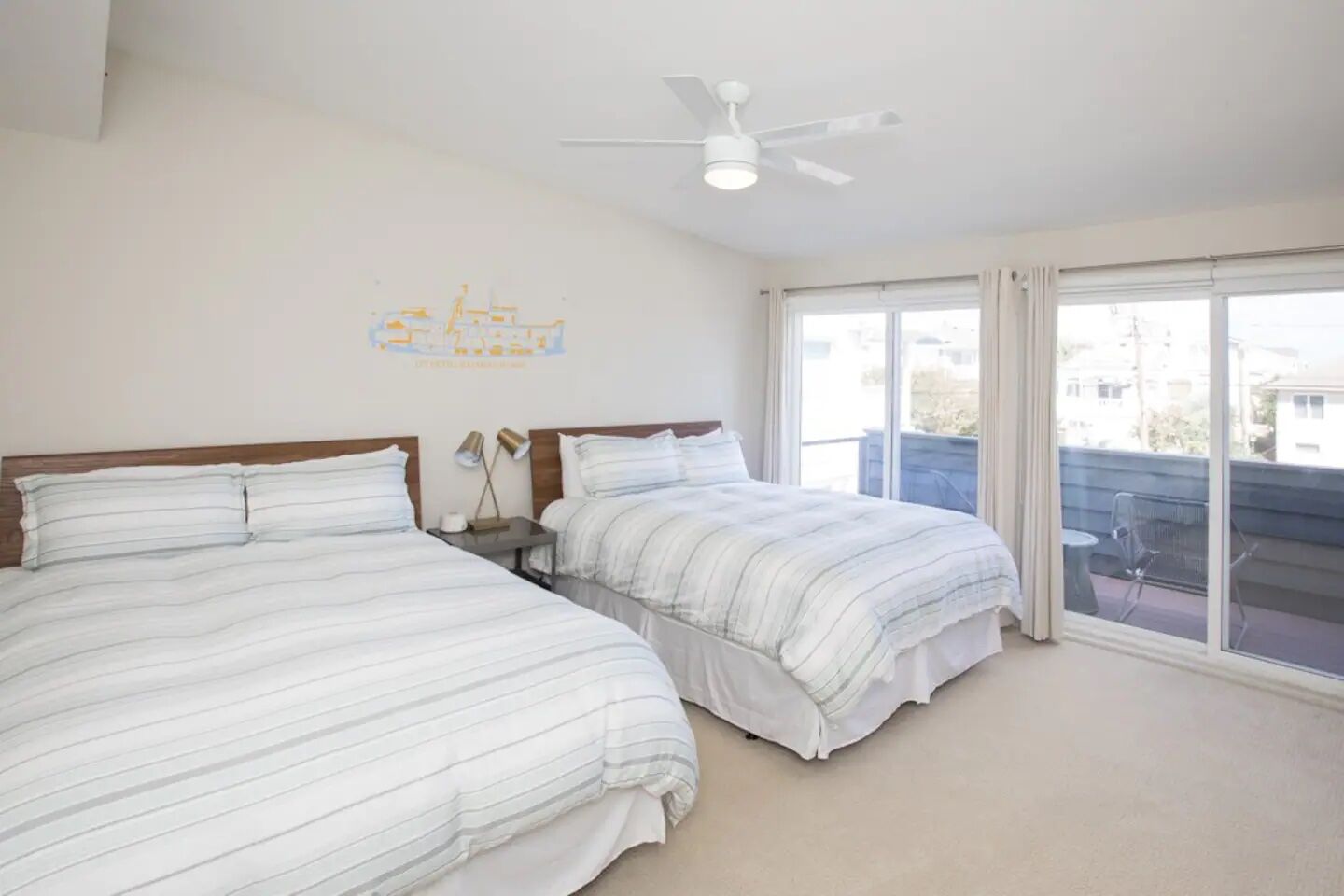 Situated in the North End, this Airbnb Virginia Beach with a pool consists of two properties that share a backyard. There are four bedrooms in the main house with an additional two beds, two bathrooms, a kitchen, and a lounge in the adjacent guest house. There is tons of light thanks to the plentiful windows and glass porch and a large fireplace for cozy nights in.
Twelve guests, six bedrooms
Price: $750 per night
ViBe House with Pool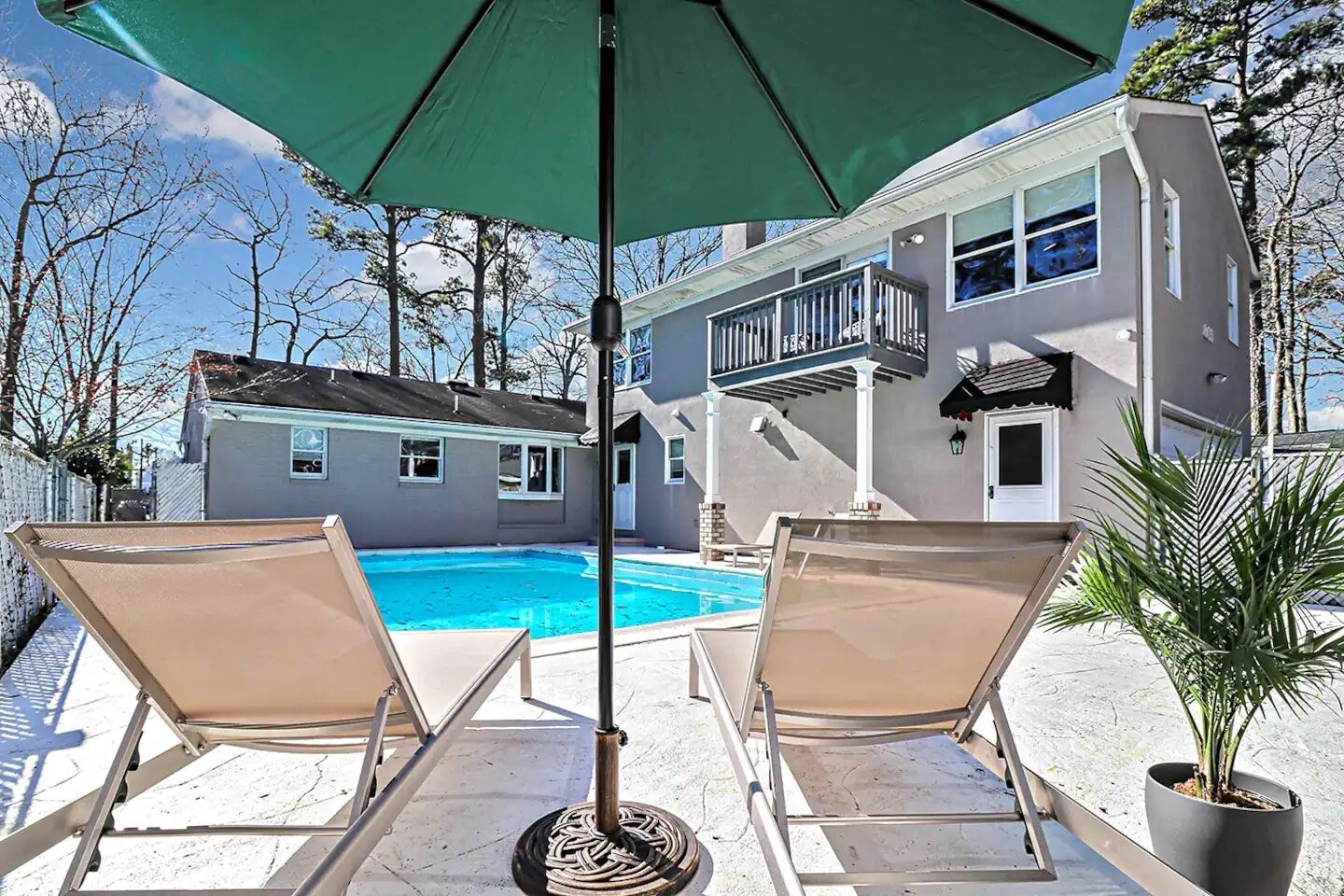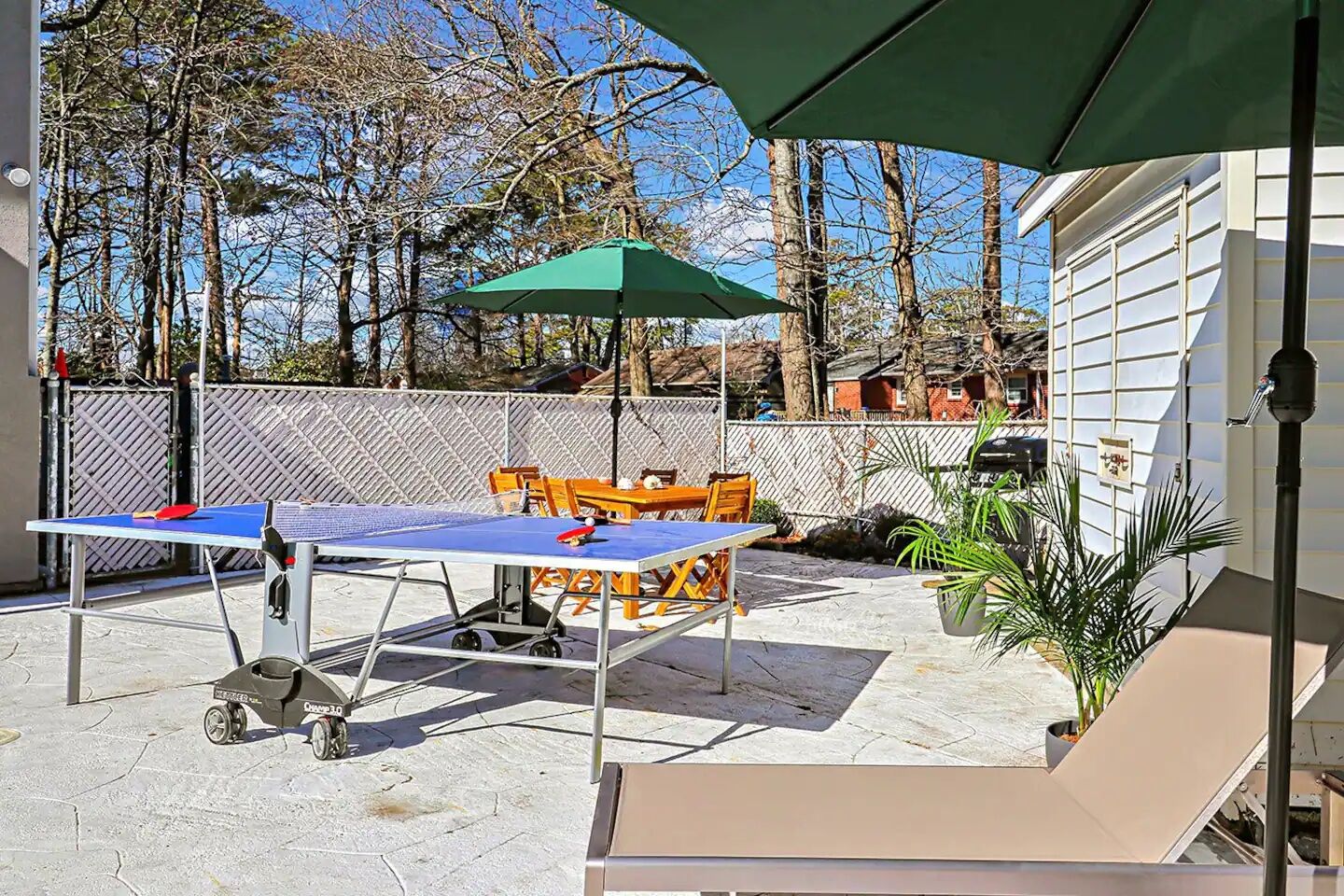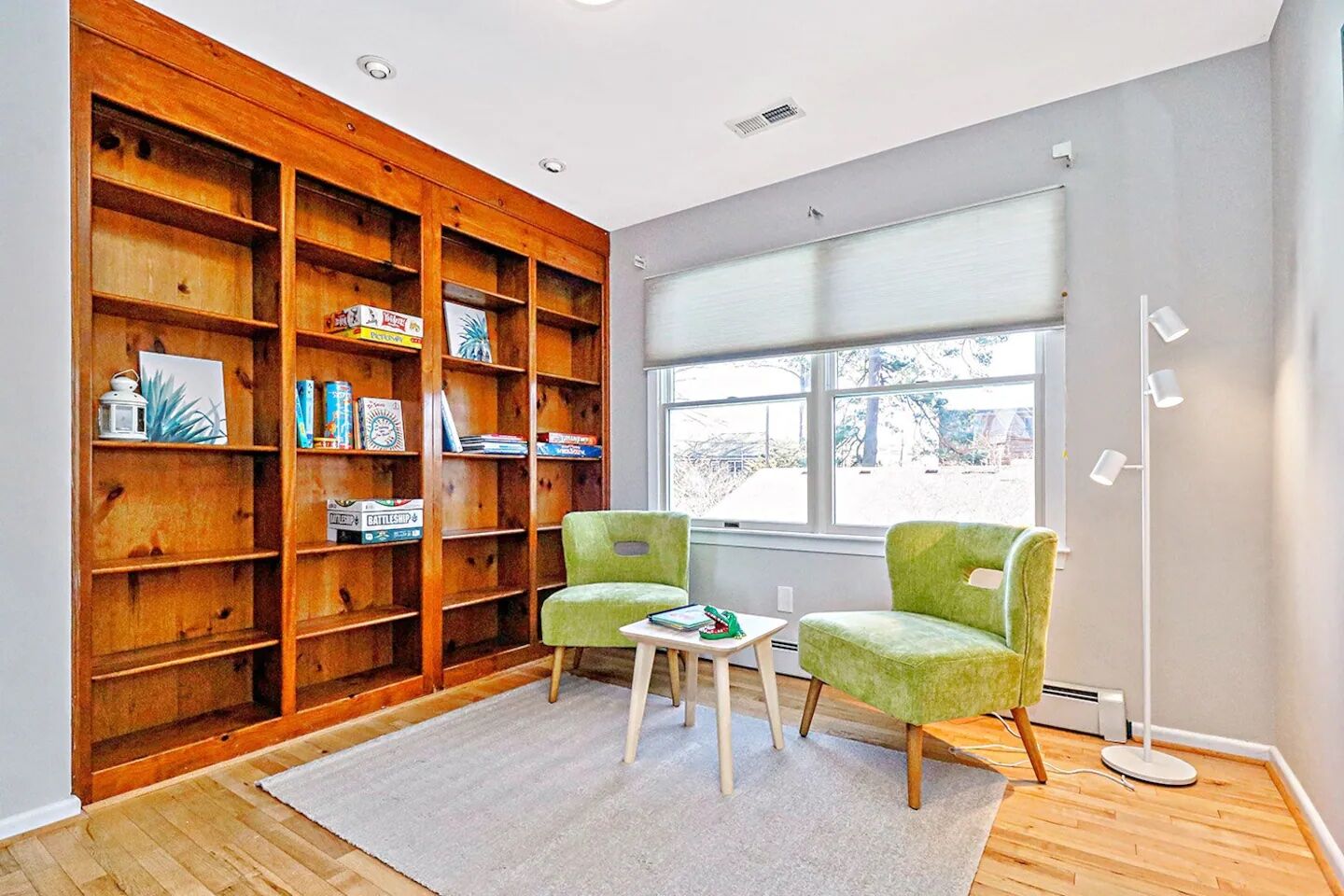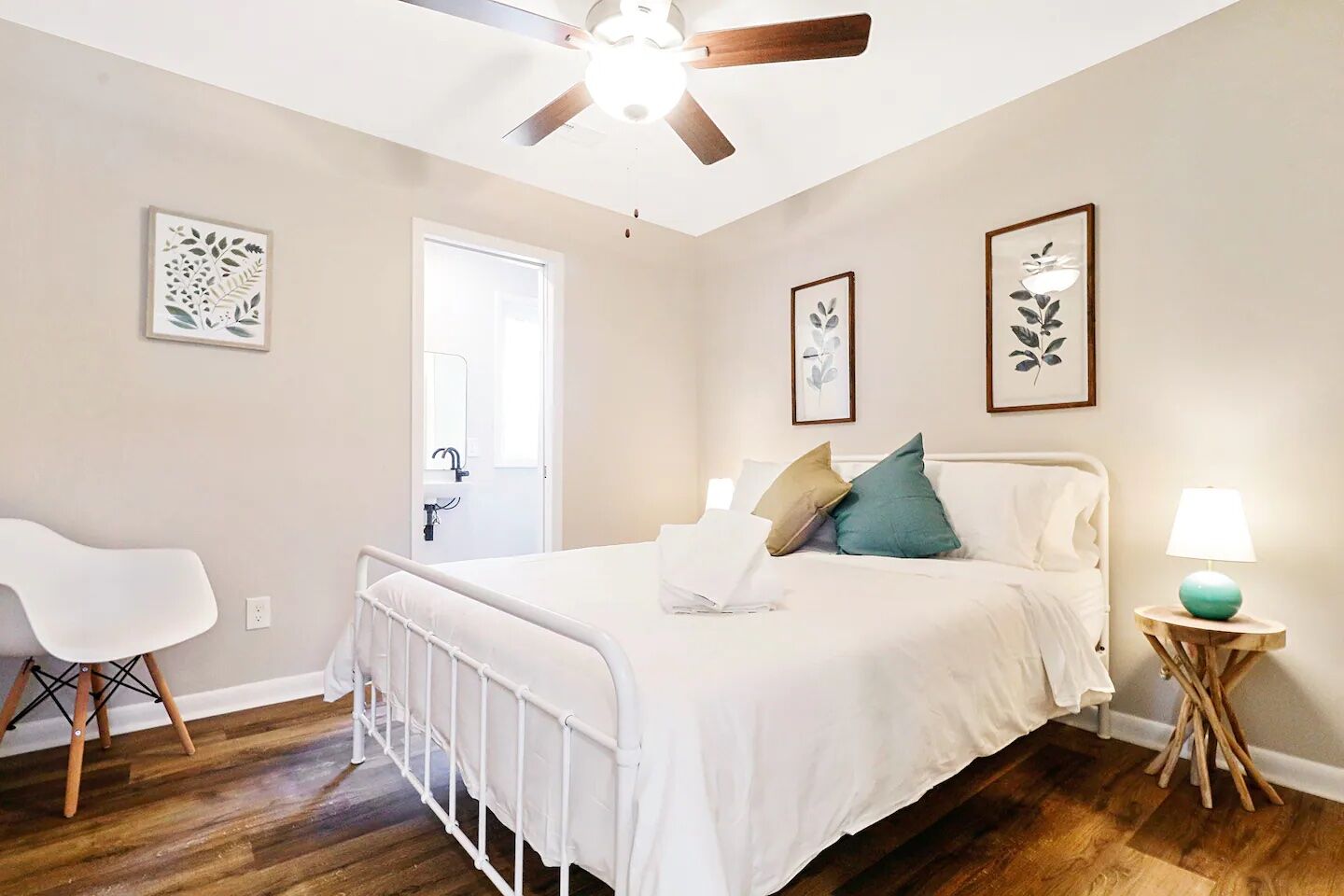 In terms of where to stay near Virginia Beach Boardwalk in the heart of the action, you can't beat ViBE. This modern home is mere blocks from the beach and cultural attractions this neighborhood is famed for. But, with a private pool, large backyard, and gorgeous interiors, you might be tempted to spend the whole trip making the most of this cracker of an Airbnb.
Ten guests, three bedrooms
Price: $470 per night
Upscale Croatan Beach Home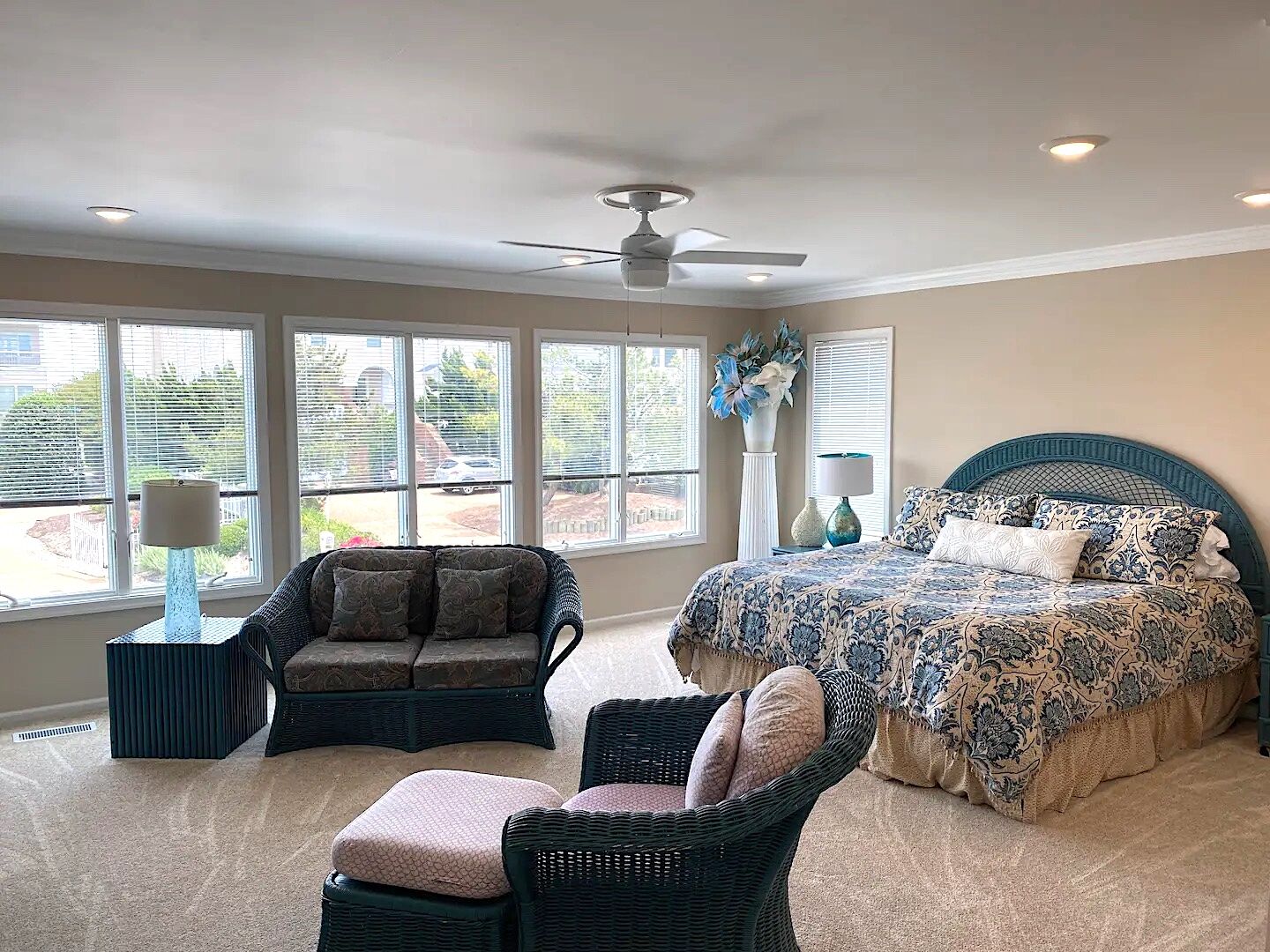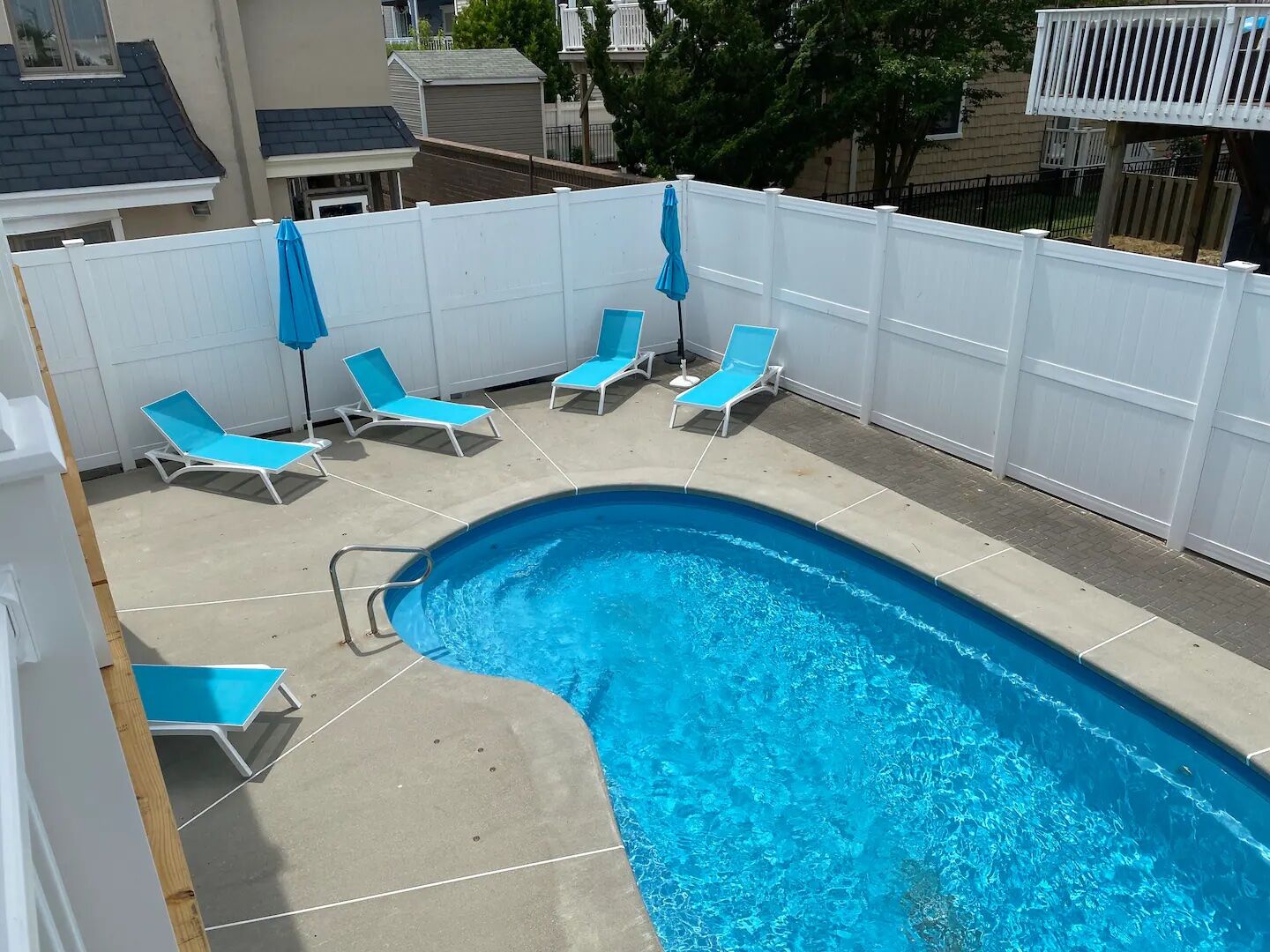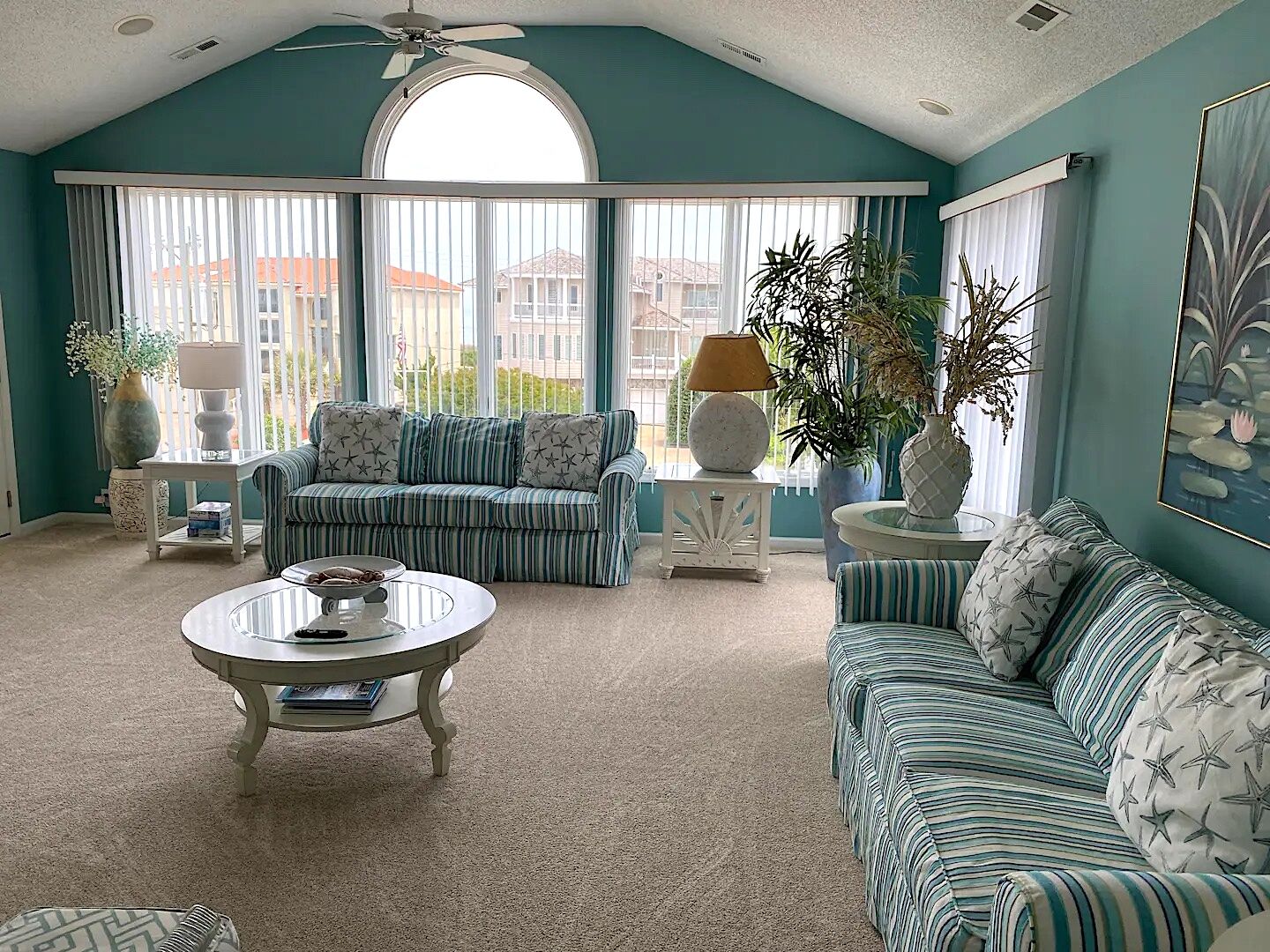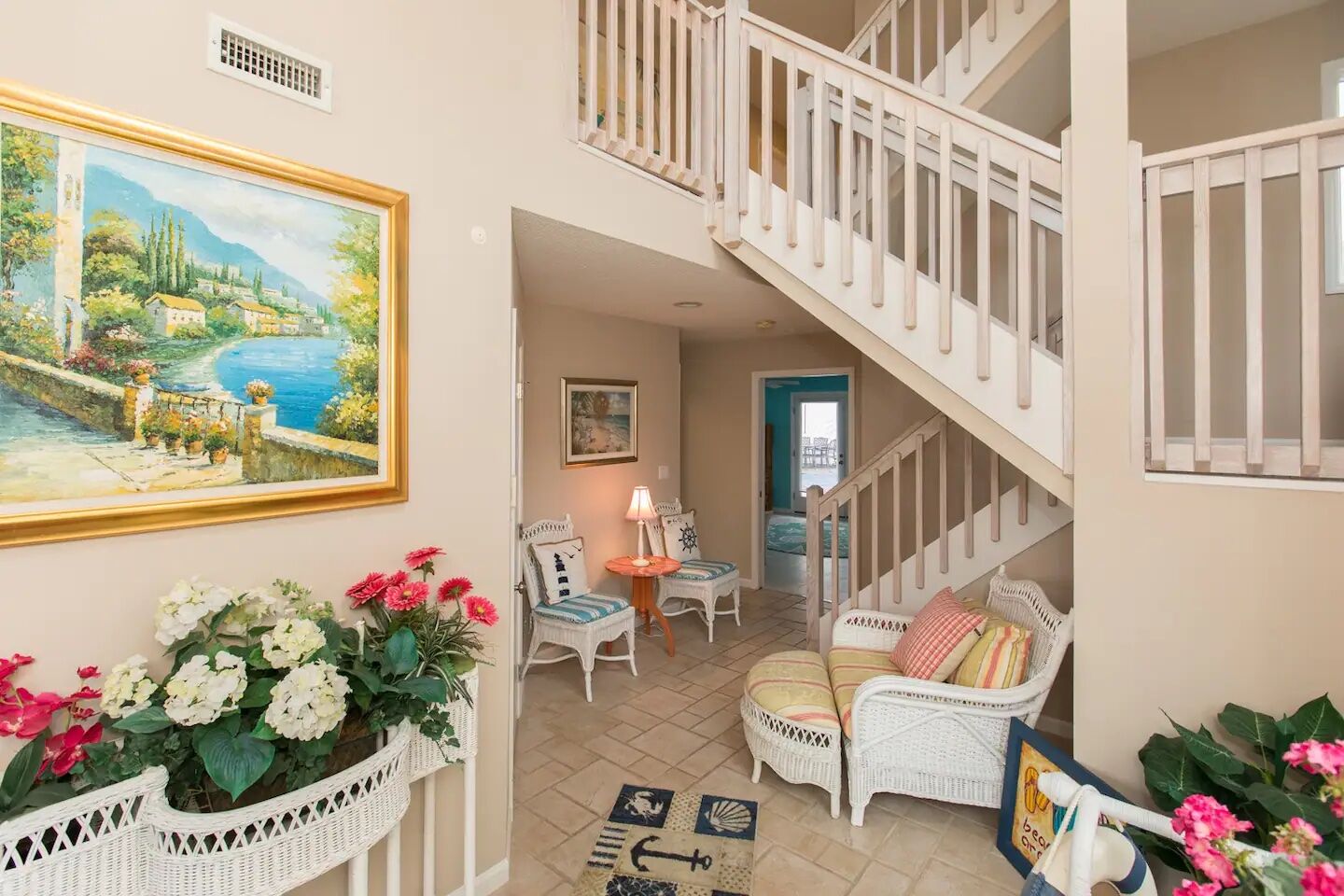 Our final pick of luxury vacation rentals in Virginia Beach ticks all the boxes. The vast beach house is the vacation home of the host and it chimes with homely touches, particularly in the children's bedroom. There is a pool, a roof deck with a barbecue, and access to a private beach. Subject to a surcharge, dogs are welcome at this lovely family home near the Rudee Inlet.
Fifteen guests, four bedrooms
Price: $525 per night
More like this
What did you think of this story?