in paid partnership with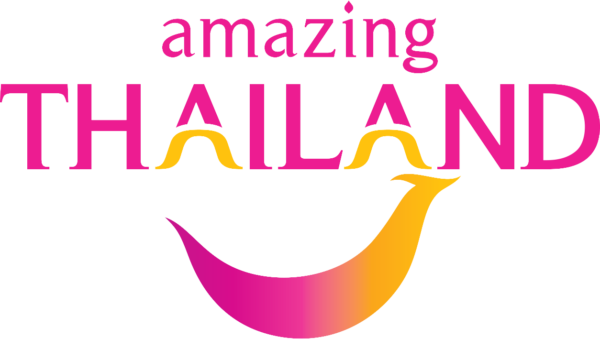 WHILE LIVING IN THAILAND for several years, I found health and wellness retreats to be nothing short of transformative. These retreats — many with programs designed specifically for women — can be found across the country's diverse landscapes, from Chiang Mai's mountainous rainforest to secluded beaches on the island of Koh Samui. They tend towards a spiritual and holistic approach, which shouldn't be a surprise in a mainly Buddhist country that's also a top medical tourism destination. Pair all that with affordability, and Thailand is arguably one of the top places anywhere for discovering your best self.
1. The Sanctuary
On a small, peaceful beach in Haad Tien Bay on Koh Phangan's east coast, The Sanctuary offers affordable cleansing, fasting, and detoxification programs from one to 10 days. Once you arrive and adjust to your new dwelling-among-the-trees, you'll have an interview and consultation. Staff will provide you with a comprehensive manual about your retreat and support you throughout the detox process.
The aim of the retreat is to get your body to begin the process of detoxification and healing. Scheduled daily herbal supplements and probiotics like psyllium husk and bentonite clay shakes, lymphatic flush juice, an organic coffee colonic flush, and the use of the herbal steam room should put you on the right path.
Although it's not required to stay at The Sanctuary during detox programs, they offer inclusive detox packages starting at 18,480 Baht (about $520 US) for five nights and up to 44,000 Baht (about $1,230 US) for 12 nights, though rates are slightly higher during peak season (around Christmas and New Year's).
Women can opt to stay in ladies-only dorms or upgrade to a private villa. During the day, you can relax on the beach, a crescent of white sand bookended by smooth boulders and lined with palms; socialize in community spaces; relax in the library stocked with books on spirituality, nutrition, and alternative medicine; attend one of three daily yoga classes; or treat yourself to a massage in The Sanctuary Spa.
2. Chiva-Som
Chiva-Som, in Hua Hin south of Bangkok, is a top-notch, beachfront health resort set in seven acres of tropical gardens. It's been named a top health and wellness property by Luxury Magazine for seven consecutive years, while simultaneously winning awards for its sustainable development practices. Not surprisingly, this place is often chock full of celebrities — Kate Moss, Hugh Grant, and Elle Macpherson have all made a stop to be "pampered into oblivion," as Liz Hurley put it after her own stay at Chiva-Som.
A variety of holistic retreats give you the chance to bring your mind, body, and spirit into balance. Cell Vitality promotes cellular health in those who have recovered or are in remission from cancer; Natural Renewal aids in the discovery of self-awareness and inner peace. Retreats are also available for personalized detox, sustainable weight loss, yoga, and aesthetic spa treatments.
All retreats start off with a health, wellness, and skin consultation, as well as a physical analysis with a professional staff member. During the retreat, you'll be able to enjoy three meals per day, daily spa treatments, and unlimited use of the steam room, sauna, and jacuzzi. If you're up for it, you can experiment with a bevy of treatments that are far from mainstream: gyrokinesis, fascia release therapy, stress release therapy, dry skin brushing, and crystal or quantum massage.
Packages are available from three to 14 nights (or more); peak-season rates range from 72,000 Baht (about $2,040 US) for three nights to 1,554,000 Baht ($44,000 US) for two weeks of pure luxury.
3. The Pavana Chiang Mai Resort
An hour from downtown Chiang Mai in the Ann Mae Valley, The Pavana Chiang Mai Resort runs retreats designed to balance the body and mind through the five habits of longevity: cleansing, eating properly, exercising, breathing, and mind purification. The Pavana is known for its gentle fasting, juicing, and raw foods programs, as well as its yoga and meditation packages. Their restaurant, Radiance, offers a gourmet raw cooking class and delivers healthy meals made with fresh fruits and veggies picked straight from their organic garden. Hiking, cycling, and running are all possibilities on trails that loop around the tropical grounds.
The You Have Changed My Life package combines the best of what the resort has to offer, and it's what initially put Pavana on the map. This nine-day retreat includes airport transfer, accommodation, seven abdominal release massages, group yoga and meditation classes, use of the Thai herbal steam room, and liver flush and detox juices. Packages start at 56,000 Baht (about $1,570 US).
4. Orion Healing Centre
On a quiet, white sand beach in Srithanu Bay on Koh Phangan, Orion Healing Centre is great for those looking for a transformative experience on a smaller budget. At Orion, you can try out practices like reiki, craniosacral therapy, chakra balancing, and crystal healing.
Balance the alkaline in your body and increase your "vital life force energy" with the 11 Day Detox, a package that includes accommodation, yoga, Thai massage, fresh coconuts, complete supplements, fresh detox drinks, and self-administered colonics (with instructions!) for 19,970 Baht (about $570 US).
One step up is the 11 Day Alchemy Retreat, which feature the entire detox package along with more spiritual elements — you'll be able to immerse yourself in reiki healing workshops, meditative breathing sessions, and yoga. You can stay in the dormitory for 33,830 Baht (about $960 US) or upgrade to an air-conditioned room with an ocean view for 47,910 Baht (about $1,360 US). Check out Renew and Revitalize for a full-on 28-day immersion experience, or stop by for a shorter sampling at a yoga retreat — which start at 15,980 (about $450 US) for five days.
5. Kamalaya
Kamalaya is an upscale wellness sanctuary and holistic spa on the southeastern side of Koh Samui. Centered around a cave that once served as a place of meditation for Buddhist monks, Kamalaya is designed to be in harmony with the natural landscape — its spacious, luxurious rooms are surrounded by granite boulders, streams, trees, and tropical plants.
Embracing Change is the first of its retreats to focus on exploring your emotional habits and current life situation, from relationship issues and loss to work-related anxiety. This five- or seven-night retreat includes full room and board, airport transfer, a consultation, bio-impedance analysis, Thai massage, foot massage, a 90-minute "embracing change session," daily holistic fitness activities, and use of the steam cavern, pool, and fitness center.
Five nights in a hillside room with a garden view starts at 88,937 Baht (about $2,530 US) in the low season (May to September). The five-day 'Asian Bliss' retreat also aims to combat stress through a combination of Ayurvedic massage, Chinese medicine, and Thai therapies for 78,673 Baht (about $2,238 US). If those options don't suit you, you can co-create a tailor-made retreat, or simply book a room to enjoy a wellness consultation and the other amenities of Kamalaya. Single hillside rooms starts at 6,900 (about $196 US), or splurge on the luxury villa with a private outdoor pool for 23,700 Baht (about $674 US) per day.
6. TRIA Integrative Wellness
For a unique option right in Bangkok, head to the urban health retreat in a private unit of Piyavate International Hospital. Designed like a five-star luxury hotel, TRIA Integrative Wellness has glossy, state-of-the-art facilities — a gym, fitness club, spa with a Japanese onsen and vitality pool, banquet and conference rooms, and over 40 treatment rooms. The TRIA team includes physicians, naturopaths, chiropractors, nutritionists, acupuncturists, dermatologists, and physical therapists. Don't expect it to feel like a hospital — if you stop by the lobby in the morning, you may find yourself serenaded by a classical pianist.
Several less common intravenous therapies set TRIA apart from other retreats — chelation therapy is available for those with a buildup of heavy metals in their bodies, and IV infusion therapy works to try to help those feeling deprived of essential vitamins and minerals. Less invasive treatments include homeopathy, personalized supplements, floating pools, and acupuncture. And although you can't stay overnight at TRIA, you can spend a day in the world-class spa soothing your skin with body scrubs, wraps, and 12 different massage types.
7. Crystal Women
The seven-bedroom property at Crystal Women spans just over two acres on a private beach in Koh Samui. With an infinity pool and unobstructed ocean views, it's a great spot for a "ladies-only" eight-day getaway. Not only is this retreat for women, it was designed and founded by women — Uschi Herrmann and Carol Kandell. Between the two, they are trained in Holistic Health Counseling, Vibrational Healing Massage Therapy, mindful communication, raw food preparation, Traditional Thai Massage, and Healing Waterdance. You're in good hands.
Theme here is slowing down and filling up. Uschi and Carol hope that, by disconnecting from daily routines, you'll be able to "reconnect with your inner essence" — through relaxation, internal reflection, and workshops. New friendship and connection is also a cornerstone, with space limited to eight like-minded women per retreat.
The retreat includes airport transfers, accommodation, healthy meals, an organic Thai cooking class, meditation, yoga, daily massage, creative workshops, island outings, kayaking, and a belly dance class. A room with a shared bathroom is $2,190 US (including everything), or upgrade to an ocean suite for $2,690 US.
8. Dhamma Kañcana Vipassana Meditation Center
In the small village of Wang Kayai in Kanchanaburi Province, Dhamma Kañcana is built into a hillside in the Ta Now Sri Mountain Range northwest of Bangkok. The facilities are basic and consist of a main meditation hall, dining hall, and separate male and female cabins. This rural center neighbors waterfalls, national parks, and a wildlife sanctuary.
Dhamma Kancaña teaches Vipassana Meditation — one of India's most ancient meditation techniques — to those who are committed to finding peace through silence. During the 10-day silent meditation retreat, participants must respect the code of discipline: no communication with others, phone use, music, or alcohol — or even reading or writing. During the course you'll learn simple and powerful meditation techniques that include observing the natural breath and concentrating the mind in order to mentally purify. Don't come expecting to relax on the beach — you'll basically be meditating all day, every day.
There's no price tag for the course, the simple vegetarian meals, or the accommodations. The program is run entirely by donations, so at the end of your stay you decide how much the experience was worth.
9. Suryamuni Healing Center
Suryamuni Healing Center is a few hundred yards from the tranquil Lipa Noi Beach on the west coast of Koh Samui. It's a simple, nonprofit spiritual healing center that caters to those suffering from physical diseases and mental disorders, or anyone else looking for a "soul-ution." Eve, the spiritual healer at Suryamuni, is an acclaimed channel for divine healing. By clearing your karma and balancing your chakras, she says she can change the vibration of your energy body — if you're open to it. Intensive daily private sessions and group activities are rooted in ancient wisdom — andshould leave you feeling pretty healthy and happy, too.
Suryamuni offers two relatively inexpensive retreats: Divine Healing is a three-day, two-night retreat; a single room with a garden view costs $215 US. Body, Mind, Spirit is an eight-day, seven-night retreat costing $485 US.
During the retreats, you'll be able to practice a simple lifestyle with morning meditation, evening prayers, and vegetarian meals. Both retreats include a personal healing session, spiritual healing and counseling, chakra balancing, karma clearance, yoga, airport transfer, and accommodation. Cultural experiences are an integral part of the retreat — you'll be able to visit Thai temples, observe Buddhist ceremonies with Thai monks, and learn about Thai herbs before cooking a vegetarian dinner with the small group staying at the retreat.
Suryamuni also celebrates the healing benefits of nature by offering eco-tours — or you can borrow bikes to ride on country roads through coconut plantations, or hike to nearby mountains and waterfalls.