in paid partnership with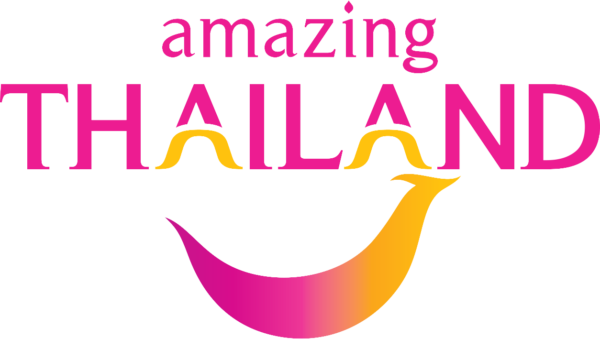 WHEN YOU ONLY HAVE a couple weeks' worth of vacation days a year, you have to make them count. Every minute spent recuperating from the stresses of day-to-day life needs to be utilized to the fullest. Where can you do that most easily? Thailand: Every turn feels like the setup to a postcard. You don't have to worry about breaking the bank. The temples are a constant reminder of peace. The food…indescribable.
Not sold yet? Consider these nine points for your mind, heart, and body.
1. The food will reset your taste buds.
You've probably had some good pad thai or green curry before, but nothing beats Thai cuisine in the homeland. The food varies region to region, which means there are thousands of soups, curries, and salads to get to know.
Southern dishes tend to be salty, sour, and fiery hot (like the fish curry gaeng som), while Northern cuisine is akin to comfort food: heartier soups and curries, plus grilled meat and Lao-influenced dishes like som tam. Thailand also has edible herbs and vegetables you probably won't find anywhere else, or at least not back home. If you're eating a spicy dish, most restaurants will bring you a cup full of raw vegetables like cabbage, long beans, and bai bua bok (gotu kola leaves) to help cool your mouth.
No matter what part of the country you visit, you're going to have some sublime meals.
2. You can get a great massage for like five bucks.
Thai massage is world-renowned, and you can have the experience for as little as $5. From popup massage parlors at public beaches to ornate high-end spas, you'll find a variety of places to help you get the therapeutic massage you've been needing.
And if you want to learn Thai massage yourself, you can enroll in a program like WatPo, which offers short-term and in-depth courses and has been teaching people the ins and outs of Thai massage since 1955.
3. The beaches will force you to relax.
Thailand's thousands of beaches are perhaps what makes the country the ultimate place to relax and feel inspired. Some of the most famous are on islands like Phuket, in Southern Thailand. Phuket alone has over 30 beaches — Nai Harn or Yanui Beach in the south and Bangtao or Nai Yang in the north are quieter than others. Or, if you're in Bangkok with a free day, the 2.5-hour trip to the extremely popular Hua Hin is a great trip. It's served as a beach destination for locals — and even royalty — for nearly 100 years.
For options with slightly fewer tourists, consider the beautiful southern provinces of Nakhon Si Thammarat and Satun, both not too far from Krabi. Or grab a longboat from Ao Nang and take a ride to one of the many Andaman island getaways: Ko Lanta has snorkeling and diving tours, while Maya Beach, made famous by Leonardo DiCaprio's The Beach, is on Ko Phi Phi Leh. Over in the Gulf of Thailand, the Full Moon party on Ko Phangan is once a month and quite the extravaganza — face paint optional, but encouraged.
4. Festivals give you direct access to another culture.
Thailand's many festivals and celebrations connect ancient customs with modern interests. Take Songkran, for example. Locals head to temples and visit family members in other provinces, and pretty much everyone in the country engages in the ensuing nationwide water fight. Another iconic celebration is the Vegetarian Festival, which is particularly interesting in Phuket Town; the old Jui Tui Shrine is majestic at night, and the nearby streets have too many vegetarian street food stalls to count.
Loi Krathong and the Yi Peng festival in Chiang Mai are incredible. It's actually two distinct festivals celebrated within a three-day period around the middle of November, depending on the lunar calendar. Pretty much all of Thailand takes part in Loi Krathong, the festival of lights (and floating lanterns), but only in the north do the Thais celebrate Yi Peng, which is when locals release sky lanterns — some 10,000 of them. On the first night of Yi Peng, head to the Chiang Mai's Tha Phae Gate if you want the best seat in the house, but get there early.
5. There are tens of thousands of temples here.
According to the Office of National Buddhism, there are over 40,000 Buddhist temples in Thailand. The country is roughly 198,000 square miles, so that's about one temple for every five square miles.
In Bangkok, Wat Phra Kaew is one of the most picturesque. It houses the Emerald Buddha, carved from a single piece of jade over 500 years ago. The walls of the temple are decorated in murals depicting 178 scenes from the epic Ramayana — which still doesn't capture the whole thing, as this is a poem with thousands of verses. One of the oldest and largest temples in Bangkok is Wat Pho, located right next to the grand palace; it's home to the great Reclining Buddha, whose feet alone are 16 feet long. Afterward, try a dinner riverboat cruise on the Chao Phraya River and watch the sunset over Wat Arun, Temple of Dawn, one of the most famous landmarks in Thailand.
From Bangkok, take the short train ride to the Ayutthaya Historical Park, the old capital of Thailand and a UNESCO World Heritage Site. Don't miss the famous Wat Chaiwatthanaram, built in 1630 but only reopened to the public in 1992. Further north, Chiang Mai has over 300 temples within city limits, like the original home of the Emerald Buddha, Wat Chedi Luang. Go on a Sunday towards sundown and get some great pictures of this giant temple, then head to the nearby pedestrian market for an evening of street food and shopping. Those 300 temples are great, but perhaps the most memorable in the area is outside of town, up in the mountains: Doi Suthep. You can climb the 309 steps (or grab a tram) to reach the top and take in the views of the surrounding city.
In the south, Phuket has the grand Wat Chalong, best visited during Chinese New Year or during the Vegetarian Festival in the fall. The Tiger Cave Temple (Wat Tham Suea) in Krabi is another that offers grand views of the landscape and town below, but first requires you to climb 1,236 steps. Bring some water and your camera — and please don't tease the monkeys.
6. The markets are a visceral experience.
Thai markets are where it's at. From vintage clothing to exotic spices and local delicacies, most markets offer an array of items at affordable prices. Just visiting a market is a fascinating experience — between finding small treasures, haggling, and being swarmed by rich colors, fabrics, and textures, there's something about Thai markets that feels especially alive.
Bangkok's Chatuchak is one of the world's most popular markets. Throngs of people head here daily to buy souvenirs, household items, and clothing. Like other markets, it's a hodgepodge of practically everything you could ever want, all in one place. Note that there's some excellent street food near the entrance to the market, as well as inside.
7. When you're tired of the beach, you can head to the mountains.
If you're staying in or near Bangkok, a half-day journey will get you to the mountains Khao Chang Phuak or Phu Tabberk. Khao Mokoju in Mae Wong National Park is another great option for hiking, with amazing waterfalls, 450 species of birds, and almost cartoon-esque colorful flowers.
The Northern highlands near Chiang Mai and Chiang Rai have excellent biking and hiking trails (you can also hire guides to take you kayaking, whitewater rafting, or rock climbing). At 8,415 feet, Doi Inthanon is Thailand's highest peak — you can drive to the summit or arrange for a tour. It's a popular spot, though, so if you come on a peak day (like New Year's), expect thousands of your fellow travelers to be enjoying the views with you. If you're in Chiang Mai in the cooler months of January and February, make sure to bring a winter jacket and head to Doi Ang Khang, home of beautiful Himalayan cherry blossom trees.
8. The fruit alone is medicine for your body.
Thailand temples and spas might be medicine for your soul, but the fruit of Thailand can do you just as much good. Fresh mangoes and pineapple can be found at most every market and at extremely low prices (try the greener mango for a sour surprise). Mangosteen, known as the Queen of Fruit, is amazing and should be bought by the bag. Be careful, though — the juice from the purple rind stains. Longan and lychee are popular additions to smoothies and are small enough to eat while walking the town.
And you can't leave Thailand without trying the infamous durian. Banned from public places like hotels, trains, and the airport due to its distinctive odor, the so-called King of Fruit is best tasted (and sometimes even swallowed) on the street with friends or sitting at an outside table in a restaurant. It's a flavor you won't forget.
9. The hotels will make you feel like a queen.
If you just want the very best of everything to come to you, Thailand's hotels can accommodate. The island resorts are particularly good at this — try The Place Luxury Boutique Villas or the Monkey Flower Villas on Ko Tao; Cape Panwa Hotel in Phuket is a popular destination for newlyweds who want to watch the sunrise and enjoy the private beach.
In Bangkok, the Mandarin Oriental along the Chao Phraya River has been pampering guests for almost 150 years. If you're looking for in-house luxury spas, breakfast delivered to your room, tennis courts, and tai chi classes, this is your place. Another 5-star spot on the river is the Shangri-La Hotel, where convenience (it's next to a BTS Skytrain station) is combined with outdoor pools and classical Thai dance performances. Pretty much no matter where you go, you can be treated like royalty.