in paid partnership with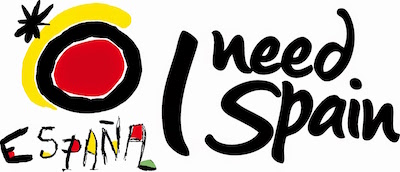 1. It's said to be the second most mountainous country in Europe.
That claim might or might not be true — it's a widespread belief on the Internet, but no official sources seem to agree — but we do have plenty of mountain ranges, many of which you probably haven't heard of. The Pyrenees, Sistema Central, Sierra Nevada, Picos de Europa, Sistema Ibérico, and the list goes on. Sierra Nevada, in Andalucía, is Europe's most southerly ski resort, which means you'll have many sunny days of skiing, especially towards the end of the season.
2. Spain has the third most UNESCO World Heritage Sites of any country.
There are 44 sites inscribed on UNESCO's list of World Heritage Sites here, and 33 on the tentative list. This is mostly because Spain was home to so many different civilizations throughout history — Celts, Iberians, Greeks, Phoenicians, Romans, Visigoths, Moors — and they all left their mark. Among those 44 sites, you'll find palaces like Granada's Alhambra, medieval old towns like those in Santiago de Compostela and Salamanca, cave paintings from the Paleolithic in Altamira, and plenty of Roman ruins.
3. A lighthouse and dam built by the Romans are still in use today.
Speaking of the Romans…they've always been praised as skilled engineers, and we have proof: The Tower of Hercules in A Coruña, built during the 1st century, is the only fully preserved and functioning Roman lighthouse in the world. And then, close to Mérida, the Proserpina Dam is the world's second oldest dam currently in use. It was built in the 1st or 2nd century AD.
4. You've seen Spain's diverse landscapes in the most unexpected movies.
Remember Doctor Zhivago? All that snow providing the atmospheric backdrop for Omar Sharif and Julie Christie could only be in Russia, right? Wrong. The film was shot in Soria, Spain, and "Moscow" was built from scratch on the outskirts of Madrid. Almería's desert was a popular destination to shoot Western movies (The Good, the Bad and the Ugly, for example), and there's a new adaptation of Heidi in the works being shot not in the Alps, but in Cantabria!
5. We have the most Blue Flag beaches in the world.
In 2015, 578 Spanish beaches were awarded the Blue Flag, a certification only given if certain standards of water quality, safety, and environmental management are met. Spain has 3,000 miles of coastline, which means plenty of beaches. Those located on the Mediterranean coast — in Catalunya, Comunitat Valenciana, Murcia, half of Andalucía, and the Balearic Islands — have warmer water; those on the Atlantic coast — Galicia, Canary Islands, and the other half of Andalucía — are notably colder, but still swimmable.
6. You can practice almost every adventure sport here.
Surfing? Check. Climbing? Check. Scuba diving? Check. Paragliding? Check. The diversity of landscapes and nature in Spain allows for all kinds of outdoors and adventure sports.
Watersports like surfing or waterskiing are popular in most coastal areas; if you're looking for good waves, you'll find them in the Basque Country, Galicia, and the Canary Islands. You can ski and snowboard in places like the Sierra Nevada or the Pyrenees (for much cheaper than at other European ski destinations). Rock climbing is popular wherever there's a good wall, most notably in Picos de Europa in Cantabria and Asturias, the White Coast in Alicante, El Chorro in Andalucía, Sierra de Albarracín in Teruel, and both the Canary and Balearic archipelagos.
7. Spaniards have the world's second highest life expectancy.
According to the World Health Organization, Spain has an overall life expectancy of 83 years — only the Japanese live longer. Experts say this is thanks to our healthy diet, universal healthcare system, spending lots of time with friends and family, and having a sense of community. If you ask any Spaniard, they'll tell you the secret is what we like to call our "quality of life," and the fact that we "work to live," not the other way around. Go to a café terrace, sit down with friends and order a beer or a coffee, and three hours later you'll understand.
8. Spanish gastronomy is so much more than paella (which is Valencian, by the way).
Paella isn't even that popular outside Valencia — and Valencians will say what we call paella in the rest of Spain has nothing to do with the real dish. Each region has its beloved dishes: calçotadas in Catalunya, cocido in Madrid, pulpo á feira in Galicia, pescaíto frito in Andalucía, and marmitako in the Basque Country. With a foundation of fresh vegetables, fish, pork, and beef, and olive oil for everything (no one here cooks with butter), Spanish cuisine is a mixture of Mediterranean and Atlantic diets, with influences from Moroccan cuisine in the south.
Are you still searching for a dish to represent the whole country? That would be tortilla española, a potato omelette absolutely everyone loves.
9. The world's oldest restaurant is in Madrid.
Sobrino de Botín opened in 1725 as Casa Botín, and while it's certainly not the first restaurant ever, it is the oldest still operating, as certified by the Guinness Book of Records. Ernest Hemingway was a regular when he was living in Madrid — he mentions the restaurant in The Sun Also Rises — and Spanish painter Francisco de Goya is said to have worked in the restaurant as a waiter.
10. Every year, more than 200,000 pilgrims walk across Spain to Santiago de Compostela.
The Camino de Santiago has been one of the most important Christian pilgrimages since the 9th century, when what appeared to be apostle St. James' remains were discovered in Compostela. It is both a European Cultural Route and one of UNESCO's World Heritage Sites, and even though it started as something exclusively religious, nowadays people make the trek for many different reasons — spiritual and religious, sure, but also as a cultural exploration, as a way to challenge themselves, or simply to meet new people and have a good time.
2016 is a good year to walk (or ride; you can do the Camino by bike or horse) to Santiago, as the year has been declared an Extraordinary Jubilee of Mercy. That means it's a holy year, so the Cathedral's holy door will be open and there'll be special festivities and events all throughout 2016 to celebrate. When you're on the trail, keep an eye out for the scallop shell symbol (seen above), which marks the way.
11. Café culture is big here.
You might've heard that Spain has a high bars-per-capita ratio (a 2013 study found one bar per every 132 people), but it's important to understand what "bar" means in Spain — it doesn't have the mildly negative connotation of being a place where all you do is drink. People go to bars for breakfast, for their coffee break, for lunch, for their afternoon coffee and snack, and for dinner. Some bars are almost restaurants, some look like nightclubs, and many others are classic cafés with different coffees and teas to choose from, lots of newspapers, and the understanding that you'll go there to spend some time sipping your beverage and catching up with your friends, reading, or working.
12. You can zipline from Spain to Portugal.
And now it's the only way you'll want to enter Spain's neighbor. You can do it in Sanlúcar de Guadiana, Andalucía. Take the Límite Zero zipline over the Guadiana River and in 60 seconds you'll be in Alcoutim, Portugal. The line is 2,362 feet long and reaches speeds up to 45 miles per hour. Oh, and it's the first cross-border zipline in the world!
13. Spain has been producing artists since the Paleolithic.
Goya, Picasso, and Gaudí? They're newcomers if you compare them to the unnamed artists who left their paintings in the caves of Altamira, in Cantabria. Discovered in 1879, there's still no scientific agreement on when the paintings and drawings were made, but the latest study suggests they might be 35,600 years old. After being closed to the public for some years — the carbon dioxide in human breath damages the paintings — it's now reopened. Only five people per week can visit the actual paintings, but there's a replica cave and a museum onsite.
14. There are more festivals in Spain than days of the year.
It doesn't matter when you come, there's always a festival going on somewhere in Spain. La Tomatina, Las Fallas, and San Fermín (running of the bulls) are probably the most famous, but every village has a patron saint who's celebrated for at least a couple days. Some of these celebrations are wonderfully weird (baby jumping in El Colacho, meringue fighting in San Sebastián, or mock funerals (living people carried in coffins) in Santa Marta de Ribarteme), while others involve the good old-fashioned mainstays of eating, playing traditional games, and dancing. But they're all fun!
15. You don't need to go to the big cities to experience what Spanish nightlife is all about.
If countries were people, Spain would define itself more as a night owl than an early bird. We tend to do things later — we have lunch at 2pm, dinner at 10pm, and when we go out at night, we start dancing at 2am. And this happens pretty much everywhere, not just in the big cities like Madrid or Barcelona. Wherever you are, ask what people do for fun at night during the weekends. You'll be directed to specific streets full of bars (those functioning as nightclubs), to a disco, or maybe to a neighboring village. Nightlife can be as fun and wild in pueblos as in cities.