in paid partnership with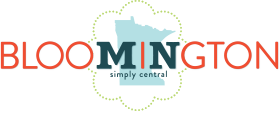 BLOOMINGTON SITS JUST 20 minutes south of the Minneapolis melee and, despite being the fourth-largest city in Minnesota, has a totally different vibe. Yes, it's home to endless, often tax-free shopping options at Mall of America, the country's biggest shopping mall, but you'll also find some great opportunities to get outdoors (there are more than 100 lakes and ponds within city limits), as well as entertainment and accommodation options that are a good fit for whatever kind of trip you have planned.
Here are some compelling reasons to stay in Bloomington on your next trip to the Twin Cities.
The local arts scene is legit.
Bloomington isn't willing to settle when it comes to arts, theater, and live music. Check out Arts in the Parks, an evening performance series during the summer that brings together sounds from blues to R&B to polka, all on the grassy shores of Lake Normandale in the Normandale bandshell. Audiences can range from an intimate 100 to a 5,000-person party. The best part: It's all free.
Bloomington's Moonlight Movies Series is a free movie night in the park most Friday evenings of the summer. Bring a lawn chair and a blanket, and watch a blockbuster flick on the big screen under a dark sky.
And then there's Artistry, a local nonprofit that had its humble beginnings in the mid-1950s and now stages big-name musicals, dramas, and comedies, like The Secret Garden and Little Shop of Horrors. They also curate exhibitions in two local galleries, offer art classes and workshops for kids and adults, and work in conjunction with the city on public art projects.
It puts you closer to nature.
In Bloomington, you'll find dozens of lakes and a range of parks where you you can hike, bike, fish, lay out a picnic, and participate in nature education. The Minnesota River borders the city to the south and east, which makes it easy to escape the hubbub of the metropolis and get out into the great outdoors Minnesota is famous for.
Grab some fresh vegetables, bread, and cheese from the local farmers market to create a picnic lunch and head over to Hyland Lake Park Reserve, where you can hike, paddleboard, and geocache (check out GPS units for free from the Hyland Visitor Center). Or hit up the Hyland Hills Disc Golf Course for 18 holes and great views toward the Twin Cities.
The Minnesota Valley National Wildlife Refuge encompasses much of the Minnesota River adjacent to Bloomington. The 70 miles and 14,000 acres of wetlands is a great place to explore, with walking, hiking, and biking trails running through stands of cottonwood and silver maple. If you're lucky (or just really quiet), you might spot an eagle or hawk spiraling down toward its prey or come across a deer making its way to the water.
Surprising fact: You can ski in Bloomington in the winter. Check out Hyland Ski and Snowboard for gentle downhill slopes, a terrain park, and cross-country trails.
Bloomington has awesome options for couples…
Minneapolis can do luxury, but Bloomington does it just as well — and without breaking the bank. The couple's spa package at the Radisson Blu Mall of America is a good example: simultaneous one-hour massages, plus a bottle of bubbles delivered to your room. Add a romantic dinner for two at FireLake Grill House & Cocktail Bar, complete with Minnesota-raised chicken, beef, or bison, and that's one hell of a date night.
In the morning, get brunch at the ultra-modern Cedar + Stone, Urban Table, where ingredients are sourced from within 200 miles of your table. You can keep it Midwestern with their house-made maple bacon biscuits or get a bit more adventurous with a red quinoa egg white omelette.
And finally, don't miss a sunset stroll through the Normandale Japanese Garden for a quiet evening together.
…families…
Staying in Bloomington, you're within striking distance of a lot of great family activities in the Twin Cities. But something you might not know is that it's incredibly easy to spend an entire awesome day — from meals to shopping to roller coaster-ing to snorkeling — without ever leaving Mall of America.
A day at the MOA can look something like this: Start your morning with the family walking through SEA LIFE's ocean tunnel — a 300-foot underground glass tunnel with sea turtles, fish, and sharks swimming above your heads. (Note: SEA LIFE arranges sleepovers for groups of 15 or more in the ocean tunnel, for about $65 per person.) You can also sign up for their hour-long snorkeling program and get up close and personal with hundreds of tropical fish, including sharks.
Next, in a matter of minutes, pivot your family from under-the-sea to up-in-the-sky on the Nickelodeon Universe Fairly Odd Coaster, a spinning roller coaster that was the first of its kind. The more than two dozen other ride options here should keep everyone busy for quite a while. But definitely leave time to check out the two newest MOA attractions: FlyOver America, a ride that guides you on a virtual flight over the country; and Crayola Experience, which takes coloring to a whole new level. And then of course there's the Water Park of America, home to the tallest indoor waterslide in the nation (and a slew of other kid-friendly activities).
When it's time to eat, head over to American Girl for an afternoon tea party at the Bistro. For dinner, the Rainforest Cafe has a creative menu and all kinds of features — trumpeting elephants, singing birds, thunderstorms — designed to impress the kids.
…and girls' weekends.
The convenience of more than 520 stores right within Mall of America makes Bloomington a great option for a girls' weekend. Keep in mind that Minnesota doesn't charge sales tax on clothes or shoes, so those higher-end stores at the MOA like Kate Spade, Burberry, Fabletics, and Coach are a bit more within reach.
Solimar Spa is the place to go for an afternoon pedicure. Follow that up with a stop at Cantina Laredo for a happy hour treat with one of their hand-squeezed lime margaritas. From there, head to Rick Bronson's House of Comedy for a show (and, if you're still hungry — or thirsty — their full menu).
Getting in, out, and around couldn't be easier.
Minneapolis–Saint Paul International Airport sits right on Bloomington's doorstep, which means minimal transport time to your hotel once you land. And unlike in Minneapolis, many Bloomington hotels run a courtesy shuttle service to and from the airport and Mall of America. Once you're settled into your hotel, you might not even need the shuttle, as many attractions are clustered in the city's northeast corner within walking distance of each other.
When you feel like popping up to check out something in the Twin Cities, there's great public transportation. Just jump on the METRO Blue Line light rail, which runs every 10 to 15 minutes on the weekends. It's easy to hit the big city for a game or a night on the town, and then head on back to your Bloomington escape.