in paid partnership with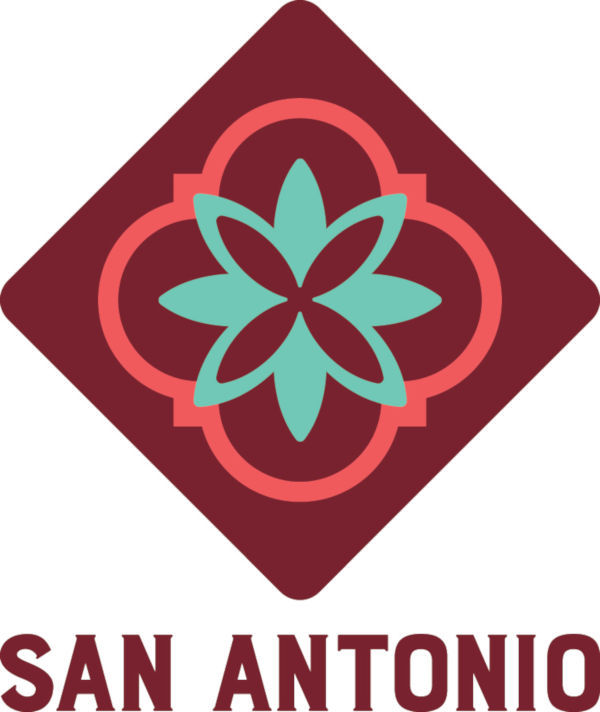 WHEN I BEGAN looking into graduate schools, I knew I wanted to study culture somewhere simultaneously exciting and secret. A gem hiding in plain sight, to use the old travel writing cliche. Professors, family, and friends suggested everywhere from Fiji to Manitoba to East Anglia, but it wasn't until someone proposed Texas that I had my answer.
I enrolled at the University of Texas at Austin and took up what has become a permanent residence in one of the fastest-growing regions in America. But things were growing so quickly by the time I arrived that both long-time and newly arrived neighbors were spending most weekends elsewhere, anxious to recapture that feeling of visiting a diamond in the rough. And many were focusing their gaze southward, on the metropolis a short drive down I-35. So it was that, during my first spring in Texas, mere months into developing my thesis paper, I was introduced to Fiesta San Antonio.
Fiesta has grown into one of the country's largest festivals of any kind — bigger than South by Southwest, bigger than Coachella, bigger than Comic-Con.
According to the Texas State Historical Association, Fiesta started as a single event in the late 1800s to commemorate what are arguably the two most important events in Texas's fight for independence: the Battle of the Alamo, and the Texans' decisive victory at the Battle of San Jacinto. Even a hundred years ago, the festival was already a huge hullabaloo. Military veterans, municipal police, and all manner of ranchers (with their animals) came out to parade, throwing bouquets of flowers into the streets and yelling "Remember the Alamo! Remember Goliad!"
A half dozen name changes and an additional 3 million attendees later, Fiesta has grown into one of the country's largest festivals of any kind — bigger than South by Southwest, bigger than Coachella, bigger than Comic-Con. These days, it's the city's preeminent get-together, spanning two weekends and seeing both Texans and tourists from around the world flocking to San Antonio for the music, the events, the food, and a synthesis of culture you won't find anywhere else.
Still, outside of my friends in Texas, people I meet rarely know about Fiesta, despite the fact that it's a major driver of the city's economy. Some estimates claim it brings $300 million to San Antonio, far larger than last year's $51 million haul for SXSW in Austin. Most of the official events are coordinated by the Fiesta San Antonio Commission, an all-volunteer board of residents who spend the year planning hundreds of performances, parties, and promotions. This is clear to any and all who attend the festival: The whole city gets transformed into this colorful, festive version of itself that equally recalls the Running of the Bulls and the Electric Daisy Carnival.
All this to say that Fiesta, which carries with it connotations of the infused Tex-Mex culture, a letting-loose of inhibitions typical of Texas events, and a general Southern rowdiness in the vein of Mardi Gras, has a little something for everyone. The official lineup of events grows every year, while the unofficial happenings — often less formal and more bombastic, and therefore perfect for my Texan friends and me — require ever more that we visit the festival annually.
Here's a select bunch of the most exciting things to attend, stuff to eat, and places to be when Fiesta hits for the 125th time (April 14-24, 2016).
Parties, parades, and perennial Fiesta favorites
The Fiesta Fiesta opening night event is a must for all attendees, and not only because it takes place in the center of Alamo Plaza in downtown San Antonio. There's the traditional uproar that starts with festgoers yelling "Viva Fiesta!" at earth-shattering levels, and ends with cascarones (lavishly decorated eggshells filled with confetti) being broken over thousands of heads at once. The after party continues along the historic River Walk and through the city center for miles.
The Fiesta de los Reyes in Market Square, the nighttime Flambeau Parade ("America's largest illuminated parade"), A Night in Old San Antonio, and the Battle of Flowers Parade are some of the wildest inner-city events I've ever seen this side of the Mississippi. At all three, people dress in traditional clothes and find local beers (more on that below) to drag with them through the plazas. The parade floats are designed by more than 6,000 individual volunteers from all over the state. Mariachi, Tejano, and jazz musicians come out in droves during the festivities, making a cacophony of sounds that doesn't stop until the wee hours of the morning.
Even Bonnaroo usually ends around midnight, but not Fiesta.
Food fights: The overabundance of local cuisines
Each year, Fiesta features competing regional eats around the city that you'll have a tough time deciding between. St. Mary's University hosts the Fiesta Oyster Bake on the festival's first weekend, with "more than 100,000 oysters served baked, raw, and fried." Competing with (or supplementing?…depends on how hungry you are) this is the Taste of New Orleans, which takes place at the Sunken Garden Theater and serves up Cajun dishes against a backdrop of live Dixieland jazz and zydeco music. A chili competition or two is also typical throughout the city; last year Fiesta hosted hundreds of cooks sampling their stuff at the Chili Queens Chili Cook-Off.
But you certainly don't have to seek out specific events to score great food. Wherever in San Antonio you end up during Fiesta, you'll find food trucks, booths, and pushcarts serving killer Tex-Mex, barbecue, and classic fair fare, along with tastes that are entirely unique to the city. And that's on top of San Antonio's armada of top-notch restaurants, many of which become de facto satellite party spots when Fiesta comes to town. You'll eat (and drink) very well.
On that note, there's perhaps no better time to break into San Antonio's impressive craft beer scene. Nothing touches the varieties that pop up during Fiesta, only a brief sampling of which I've been able to try personally. I adored the sour offerings at Blue Star Brewing on my last visit, along with the taps at its Southtown neighbor The Friendly Spot, and Southerleigh in the Pearl Brewery complex.
Craft beer in San Antonio became a $100 million dollar industry as of 2014, and you can always find your personal favorite during Fiesta — just as soon as you've had your fill of oysters, chili, and boudin.
Getting off the beaten path during Fiesta
Fiesta is one big party, but a lot of visitors also see it as a major opportunity to explore the city, especially if they're in town for the full 11-day run. This year, you might consider checking out Miss Margaret's Victorian House Tour. Victorian architecture defines the city's older neighborhoods, and every time I walk the river, the antique homes and old churches stun me. During Fiesta's second weekend, you can jump off from the tour and into the 10th Street River Festival, which is now accessible via the brand-new Museum Reach section of the River Walk (some folks like to take lawn-chairs and camp out for the day outside the historic VFW Post 76).
And that brings me to the River Walk itself, which connects both the raucous and the reflective during Fiesta. The Blue Star Arts Complex — which houses a range of galleries, studios, and mini-museums, in addition to the aforementioned brewery — and the San Antonio Museum of Art sit along the river on either side of downtown; I try to hit both locations on every visit I make.
The transition from the intense, eclectic Fiesta-certified events to quiet "me time" at the Blue Star Contemporary Art Museum provides enough of a chance to rejuvenate before the King William Fair, the Fiesta Pops performances, and, ultimately, the absolutely massive Battle of Flowers Parade. Nothing quite says "We've got the world's biggest party!" like a 350,000-strong parade through the middle of town. It's the original Fiesta event, and still the one you definitely don't want to miss.