in paid partnership with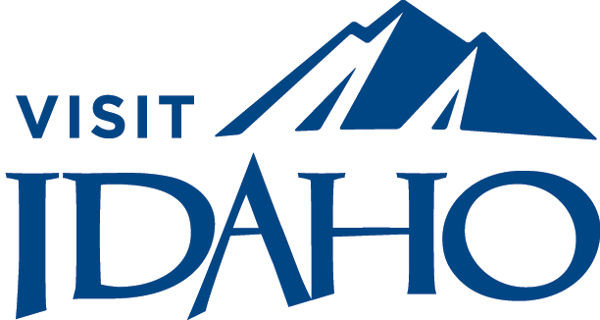 AS IN MUCH of the U.S., the craft brewing and distilling industries are thriving in Idaho. Not only that, but there are two distinct wine regions here, both putting out award-winning wines. But in terms of how much national press the state's beers, wines, and spirits receive in relation to the quality of what's being produced, Idaho's adult beverage offerings might just be the most underrated in the country.
Here's a primer on what to drink, and where.
Payette Brewing Co. (Garden City)
Founded in 2010, Payette Brewing Co. is already the state's largest brewery, and the industrial-chic tasting room at 111 W. 33rd St. in Garden City (an area within Boise) is the go-to spot for the city's after-work crowd. The company is in the process of expanding into a new 60-barrel, 32,000-square-foot space located at 733 S. Pioneer St., just steps from the runners and bikers cruising down the lush Boise Greenbelt, a 25-mile trail along the banks of the Boise River.
Payette's Rustler IPA is a spicy brew with solid malt character and a mildly bitter finish, ideal after a sweaty hike to the top of Table Rock. And Payette's Mutton Buster Brown, a full-flavored ale with cocoa notes, is a nice finish to a long day on the snowy slopes at Bogus Basin.
Pend d'Oreille Winery (Sandpoint)
Opened by Steve and Julie Meyer in 1995, Pend d'Oreille Winery specializes in wines crafted using traditional French methods. Located in the mountain hamlet of Sandpoint — an artsy community surrounded by Lake Pend d'Oreille (pronounced pon-der-RAY) — the winery produces everything from Chardonnay to Cabernet Franc to Pinot Gris, using grapes sourced from Idaho and Washington.
The Pend d'Oreille Winery tasting room is located in the historic Belwood Building in downtown Sandpoint. Inside, there's a massive molded concrete and hardwood bar where you can select your first glass to try, and the adjacent restaurant, Bistro Rouge, serves a seasonal menu with idiosyncratically named dishes like Martian Heads (fried Brussels sprouts and goat cheese finished with a honey balsamic reduction) and Chicken Li'l (garlic-brined chicken breast, carrot top purée, fried green tomatoes, and paprika dust).
Cinder Wines (Garden City)
Housed in an airy urban warehouse in Garden City, Cinder Wines concocts its smooth Syrahs and dry Viogniers alongside its specialty dry Rieslings. Named after the layers of volcanic deposits found beneath Idaho's vineyards, Cinder has received its fair share of accolades. Winemaker Melanie Krause was named "Emerging American Wine Region Champion" by Wine Enthusiast in 2014, and Cinder's 2014 Laissez Faire Red — dubbed "the discerning wine drinker's midweek wine" — was awarded "Best Red" at the 2015 Idaho Wine Competition.
Cinder is located along Garden City's hooch highway, Chinden Boulevard, where you'll also find Payette Brewing Co., Split Rail Winery, Haff Brewing, Meriwether Cider, Barbarian Brewing, County Line Brewing, and Powderhaus Brewing.
44° North Vodka (Rigby)
An Idaho summer tradition is scouring the mountain forests for huckleberries, and at 44° North Vodka they don't stray far from their roots. Crafted in Rigby from 100% Idaho russet Burbank potatoes infused with huckleberries, 44° North's fruity hooch was the first vodka allowed to wear the official seal of the Idaho Potato Commission.
The spirit company creates everything from Rainier Cherry Vodka to Sunnyslope Nectarine Vodka to straight-up Idaho Potato Vodka. And these liquors, though potent, mix well in most any cocktail. 44° North suggests you keep it simple by stirring their Mountain Huckleberry and lemonade together, or get creative and shake up a Nectarine Dream with their Sunnyslope Nectarine Vodka, pineapple juice, pomegranate juice, and club soda.
Grand Teton Brewing Company (Victor)
Grand Teton's 30-barrel, 11,000-square-foot brewery is fed by glacial runoff that's been filtered through granite and limestone. That water helps flavor the brewery's signature beers, like the full-bodied Bitch Creek Extra Special Brown; the crisp Sweetgrass American Pale Ale; and the Howling Wolf Weisse Bier, an unfiltered Bavarian-style Hefeweizen. Grand Teton also produces an inventive Cellar Reserve series with one-off brews like the malty-sweet Black Cauldron Imperial Stout.
Originally called Otto Brothers' Brewing Company, Grand Teton was founded in Wyoming in 1988 by brothers Charlie and Ernie Otto. The following year, the duo invented the now-ubiquitous 64-ounce glass beer growler, modeled after a European lidded tin pail. In 2000, the brewery relocated to the base of Teton Pass in Victor, Idaho.
Bardenay Restaurant & Distillery (Boise, Eagle, and Coeur d'Alene)
Bardenay, the nation's first restaurant distillery, cooks up an array of liquors onsite — everything from dry gin to rum to vodka. Its house martini is prepared with frozen gin, to ensure minimal dilution, and a dash of delicate Lillet Blanc; its sweeter Ginger Rum Martini combines house ginger-spiced rum, a sprinkle of vanilla, and fresh-pressed sweet and sour.
The small chain has three locations: one in downtown Boise, one in Eagle, and one in Coeur d'Alene. Though the three spots have their differences, they're all famous for their outdoor patios. The Basque Block patio in Boise is a great place to people watch while nursing a gin-laced Basil Instinct and picking at a panzanella bruschetta salad, while the Coeur d'Alene patio is prime for relaxing pond-side with a cold brew and an order of crisp Cajun salmon croquettes. Bardenay also recently opened an outpost at the Boise Airport.
Salmon River Brewery (McCall)
On Payette Lake in McCall's former train depot, Salmon River Brewery offers a range of brews crafted from local and regional ingredients, including Pacific Northwest two-row malt barley and hops grown in the Willamette Valley.
Salmon River's eclectic brewpub space is peppered with cozy booths, local art, hand-crafted wood tables, and torch-cut custom keg lights. The brewery's sessionable ales — like the crisp Udaho Gold or the dry P.F.D. Pale Ale — go great with its hearty pub fare, such as the Black-N-Blue Elk Burger with blue cheese crumbles, grilled onions, and bacon. Heavier brews like the roasty Buzz Buzz Coffee Porter, made with local Dawson Taylor coffee, pair well with desserts like the Buzz Buzz Chocolate Cake, served with a scoop of ice cream and a drizzle of gooey beer caramel sauce.
Koenig Distillery and Winery (Caldwell)
Koenig Distillery and Winery's eau de vie, aka "the water of life," is a type of colorless brandy distilled from fruit. At its Sunnyslope estate — filled with orchards and rows of trellised grapes — Koenig produces everything from a pear brandy made with locally grown Bartlett pears, to a kirschwasser created from a blend of sweet and tart cherries, to a plum brandy made with ripe fruit plucked from the onsite orchard.
Brothers Andy and Greg Koenig decided to establish a winery and distillery that makes classic European-style spirits in Southwest Idaho after spending time in their father's hometown of Lustenau, Austria. They produce their eau de vies in small batches using copper pot stills and also craft complex Idaho potato vodkas along with a number of wines. And recently, Koenig started selling Seven Devils bourbon — a whiskey blended with water from the Seven Devils Mountains in west central Idaho and aged in Koenig's underground cellar for two to five years.