in paid partnership with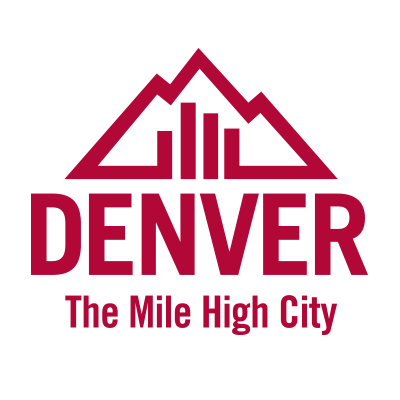 HOME TO THE COUNTRY'S FINEST outdoor music venue — Red Rocks Park & Amphitheatre — Denver is possibly the best place in the U.S. to see live music thanks to its top-notch venues, its progressive vibes, and the sheer number of incredible musicians playing throughout the city's neighborhoods every night. Here's a short list of the many bands, dive bars, and major stages worth paying attention to while you're in The Mile High City.
Neighborhoods and venues
Red Rocks Park & Amphitheatre
Celebrating its 75th anniversary this year, Red Rocks Park & Amphitheatre is having one of its best and busiest seasons yet, with at least 132 nights of live music and nine Film on the Rocks events between late spring and fall.
Big-name acts like Sia, My Morning Jacket, Twenty One Pilots, and home-grown stars The Lumineers, among others, will headline concerts. With space for roughly 9,500, this summer at Red Rocks is set to be huge.
South Broadway
A straight shot and quick walk south of downtown, the Hi-Dive is a great spot to mingle with those clued into the Denver music scene. It's the kind of small venue where you might see bands and artists before they move onto bigger audiences — local rockers In The Whale and The Yawpers attained enough momentum through gigs here to build solid fan bases and propel them into consistent touring. Nathaniel Rateliff also played the Hi-Dive early in his career before breaking out with his band The Night Sweats, and later did a free show here as a thank you to his Denver family.
A few blocks farther down is Syntax Physic Opera. The place has a Prohibition-era feel to it; walking in, I usually feel under-dressed until I notice the blue-collar artists and musicians that pack the place. Syntax Physic Opera is one of several spots that have added awesome food and drinks to the live music experience. I head here when craving a classic cocktail and always enjoy the food specials — especially the charcuterie.
LoDo
Lower Downtown ("LoDo" to locals) is home to Summit Music Hall and its smaller counterpart, the Marquis Theatre, two of the best spots in town to bump into musicians having a drink at the bar with fellow band mates, promoters, and journalists. (I landed my first staff job with a magazine in this exact manner.) Both clubs are all-ages venues that mostly play rock.
The bar area at Summit features local craft brews — another thing Denver does insanely well — and is separated from the main theater room, giving you a chance to get away from the crowds for a breather. That said, there's also a smaller stage by the bar that's often used for local artists and other events on nights when there aren't shows scheduled.
Beta brings in big-name DJs and spinsters from all over the world that rock the house almost nightly, and the intimate setting hosts many of the artists that perform at the renowned Global Dance Festival. Dancing here is a great way to whip yourself into shape to hike those stairs at Red Rocks. (Note: A loose grip on my tipping hand once landed me in VIP here, where a table of Denver Broncos players sat enjoying bottle service. Not a rare occasion to see athletes letting loose at Beta.)
On the other hand, eating or catching a concert at Ophelia's Electric Soapbox makes me feel as if I've been put in an old James Bond movie. Artists always seem to be a bit more theatrical when performing here; the boudoir décor and elegantly dressed staff must bring out the extra showmanship.
East Colfax
The country's longest continually running street is a hotbed of musical venues from one end to the other. I spent countless teenage nights watching my idols play at the Ogden and Bluebird theaters. Both have been remodeled, but the vintage vibe — complete with high ceilings and gargoyle-era architecture — still prevails. (Fun fact: A notable night in the Ogden's restroom is immortalized on Atmosphere's album National Disgrace.)
The Bluebird's 500-person capacity makes it intimate and a bit of a proving ground for local artists, the type of place where fans can be right up front of the stage and catch sweat dripping down from the singer's forehead. Jam artist Rob Drabkin hosts his annual birthday bash here, often featuring guest stars from around the jam and indie rock communities. The Ogden is bigger, with 1,600 people all packing together on the busiest nights. The best season for the Ogden is the winter, when Red Rocks has fewer shows and major touring bands head to the indoor clubs.
The Fillmore Auditorium anchors East Colfax as the indoor home of big-shot rockers and the occasional roller derby match. Living-room-sized chandeliers hang over the large standing-room floor area, where a willingness to move to the left or right side of the stage provides an opportunity to get up close. The Fillmore also offers those of us getting too old for the mosh pit multiple places to relax with a drink and watch the band. Both the balcony and the bar area on the west side of the club make this large venue feel much smaller. (Pro tip: wander behind the stage past the restrooms. They serve food back there, and even if the place is filled to capacity, no one knows about it so you won't wait long.)
The Lion's Lair has hosted live music for over five decades on Colfax, and an aged collection of band stickers covers the west side of this dark dive bar. It's possible to eat for free here some nights; ask your bartender for the hot dog special when ordering a drink. I once played a raucous set here on a Sunday that involved snowball fighting and a conga line around the island bar. The place has a no-holds-barred attitude, and that translates into some very memorable concert experiences.
Five Points
The Five Points neighborhood has a rich history in jazz and the arts dating back to the days when rail cars were the main form of transportation along the city's streets. The area once played host to over 50 clubs that saw legendary artists like Duke Ellington, Billie Holiday, and Miles Davis come through.
These days, Nocturne mixes the neighborhood's jazzy roots with a modern dining experience. I've frequently noticed artists from the nearby galleries brainstorming and mingling with the musicians over drinks. Nocturne always seems to make me feel like an avante garde intellectual, and I can't lie — it also makes those stiff cocktails feel like a productive way to spend an evening.
It's not all straight jazz in Five Points, though. Just about 10 blocks down 27th St. from Nocturne is Cervantes' Other Side — head here for funk, hip-hop, and jam band acts.
Festivals and events
Denver is growing rapidly. Entrepreneurs and tech startups are moving here for the booming economy — and probably because we like to boast that we have 300 annual days of sunlight. The buzz and the sunshine mean the city is an awesome host for a wide variety of annual music festivals.
Underground Music Showcase (UMS)
With 400 bands on 20 stages, there's nothing quite like UMS in the region. It can be overwhelming as you walk along South Broadway and hear live music coming from every place you pass. The good spots like 3 Kings Tavern stock up on canned beer so they can sling them out as fast as possible. I do most of my music watching inside because that's where the best undiscovered talent is. Also, the beers are cheaper.
Wear an old shirt that you won't mind ditching — The Yawpers' set at the Skylark Lounge in 2014 saw the crowd swaying in one gigantic motion back and forth for a solid hour, mixing sweat, smiles, and sing-alongs into a humidified ball of skin and fabric. A great time, but afterwards I threw my shirt away and walked home topless. Expect the same in 2016 when Poliça, Thee Oh Sees, and Allah-Las headline.
Westword Music Showcase
A huge summer music party — nowhere else is the local scene as well represented — in the Golden Triangle neighborhood, Westword will definitely give you a good idea of what's hot in Denver right now. With admission, you can walk between more than a dozen venues and catch headlining acts like Matt & Kim and Cold War Kids along with more than 100 local bands.
Riot Fest
2016 marks Denver's third time hosting Riot Fest. For someone like me who grew up on '90s punk rock and alternative, this event — held at the National Western Complex just off I-70 — is as good as it gets. This year's headliners include The Original Misfits, Ween, and Death Cab for Cutie, among other big names.
There's also carnival rides, games, and a sideshow to provide a breather during three days of live music. It brings an air of youthful ambition, reminiscent of going out to watch my favorite bands as a teenager, but in an adult's play-land complete with ample drink and food stations. If you tip the Ferris wheel guy, he might even let you bring your drink on the ride and send it for an extra couple spins, providing the best possible view of Iggy Pop.
Getting around
Moving around town gets easier every year. The brand new airport rail line offers commuter rail service from Denver International Airport right to downtown. Once you're at Union Station, Denver's recently remodeled historic train depot, light rail and bus service makes getting to venues simple. Plus, bike lanes line the streets — Denver B-cycle has 700 bikes for rent from 87 different stations around the city.