in paid partnership with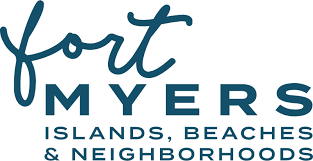 1. Any bad day can be cured with a sunset.
Florida's east coast wins out when it comes to beautiful, waterfront sunrises. But honestly, who's awake at that hour? And it's not like you can enjoy a sunrise with a cocktail. The best thing about being on Florida's west coast — besides the slower pace of life — is that we get a waterfront sunset every single night. Whether your boss was a jerk, you got lemon juice in your paper cut, or you just had a bad day, it can all be absolved — and the day washed free of its worries — by sitting on the beach and watching the Gulf slowly swallow the sun.
2. Miami doesn't have the market cornered on great Cuban food.
Many Cuban immigrants have made Southwest Florida their home and opened terrific family restaurants. They may not have the hype of places like Versailles in Miami, but that's definitely a good thing. Not having to pander to the masses keeps prices low, service friendly, and recipes authentic. In Fort Myers, check out Martha's Cuban Cafe. Yes, it's in a gas station, but it serves good, straightforward food — Cuban sandwiches packed with ham and cheese, black beans with rice, fried plantain, empanadas…and it's all homemade.
3. It's pronounced Mat-la-shay.
Funky Matlacha, a community on Pine Island, used to be a fishing village. These days, however, it's more of an eclectic artist enclave. Brightly colored homes line the water, and there's more collective whimsy per square foot than in the rest of Florida combined. But for being a majorly visited spot, its name is still butchered regularly. Say it with us: Mat-La-Shay.
4. Winter can actually be your favorite season.
Balmy, 70-something-degree days, light winds, and almost no rain to speak of. That's the general weather report in Southwest Florida from November to February, and it's glorious. Plus, the snow birds (Northerners who winter in Florida) make their return, which means businesses are bumping, restaurants are bursting at the seams, and life generally feels like one big, fun get together. Indeed, Fort Myers is the one of the few places in the world where you'll catch people saying, "I hope it's an extra long winter this year."
5. You never need to visit SeaWorld again.
Seeing wildlife appear on command isn't nearly as rewarding as watching a dolphin doing a perfect double axel in its natural habitat. In the waterways in and around Fort Myers & Sanibel, the dolphins and manatees are so plentiful you're all but guaranteed a sighting. For best results, book a paddle or kayak tour with a professional guide, who's likely to know the favorite haunts of the local wildlife.
6. Not all of Florida has surf, and that's totally okay.
We've got bad news, brah. Unless a hurricane is coming, there's not a single surf break thumping off of Fort Myers Beach. While that might be a bummer for those looking to catch some tasty barrels, for those wanting to swim, soak, float, paddleboard, or play with the kids without being pummeled by waves, it's a blessing. The Gulf is like glass more often than not, making it a perfect and safe spot for family beach time.
7. The green flash is real.
You have to get pretty lucky to catch a green flash, but Captiva Island is as good a place as any to see one. The phenomenon is the result of light refraction in the atmosphere, and it only happens the few seconds after the sun dips below the horizon. Because beaches have a clear, long view of the horizon, they're the best place to see this dazzle of green. You'll only get one on exceedingly clear days, but it's still worth looking for if you're watching the sunset from the beach.
8. Stone crab eating should be an Olympic sport.
From October to May, stone crabs capture the hearts, minds, and mouths of crustacean lovers in the state. Like any crab, they require a bit of vigor to get into, and finding the fastest and most effective way to jailbreak the meat will quickly become your new obsession. Also, don't be surprised if stone crab eating turns full contact when your dining partner reaches for the last claw.
9. If it's a First Friday, you'd better be at Art Walk.
Downtown Fort Myers has done an amazing job revitalizing its core and filling storefronts with local art galleries and cool boutiques. On the first Friday of every month, you can find all the cool kids downtown checking out the new exhibits. Often there's live art being created and live music at several of the hip bars and restaurants.
10. The Shakers weren't the only religious group undone by celibacy.
In 1894, Cyrus Reed Teed brought a group of his followers to Southwest Florida, where he envisioned them living out their days in a utopian community. These settlers called their religion Koreshan Unity, and they didn't allow marriage or sex — which, as the Shakers found, turned out not to be a great strategy for ensuring a new generation of followers. By the early 1900s, the religion was all but dead and the last few members deeded their idyllic property to the state of Florida. Today, you can see many of their early buildings at Koreshan State Historic Site.
11. There are still truly wild places left in this part of the world.
The Beaches of Fort Myers & Sanibel have all the modern conveniences you'd expect from a luxury vacation spot. But you don't have to go far to find places that are incredibly wild. Strap on a pair of boots, grab a walking stick, and head out for a "swamp walk" in the Corkscrew Swamp, just a few miles inland of Estero. As you leave the blazed path, you could be stepping in places that haven't had a human foot touch them for years — or even decades. Or rent a kayak and paddle the waters of J.N. "Ding" Darling National Wildlife Refuge, where you'll see rare birds, turtles, dolphins, and manatees, among other abundant wildlife.
12. Key lime pie is never, ever, don't-you-even-think-about-it, green.
If someone serves you neon-green Key lime pie, send it back. Key limes are abundant in Southwest Florida, and renditions of the sweet-tart dessert abound. But the authentic versions are always a pale yellow, and the best pies taste brightly of citrus, with the sweetness of the sugar being secondary to the tang of the limes.
13. Big cities are overrated.
Fort Myers is considered a small city, but that's only in size, not in offerings. It has its own symphony — something many large cities can't even claim anymore. Cultural events like operas, art openings, and off-Broadway shows are regular happenings. Best of all, while we've got fine dining and high-end shops galore, we have none of the rush-hour traffic of the major metros. That's just how we roll.