in paid partnership with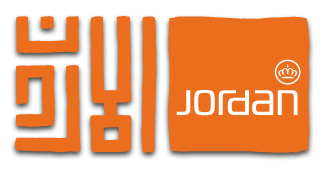 If you think you can easily pigeonhole this small Middle Eastern nation, this post is for you.
1. The country has a rich tradition of pampering.
The Dead Sea isn't just 20 times saltier than seawater — it's practically a natural spa. Grab a handful of the mud that lines its banks, smear it on your body, wade into the intense blue water, and once you're done bobbing around the surface feeling as light as an astronaut, wash off the dry oil brine and you'll find you've got way softer skin. All those minerals in the water are said to help with joint pain and skin irritations, too. And you might find yourself feeling very relaxed here, as bromine, a natural sedative, evaporates from the lake.
The northeastern shore of the Dead Sea is where all the resorts, health spas, and luxury spa treatments are. A little farther south, Amman Beach's 20-dinar entry fee (about $28 US) gets you access to a restaurant and showering facilities. Or head to the nearby beach at Herodus Spring. It's quite close to the road, but here you can bathe for free and shower in a natural waterfall.
Back in Amman, check out Al-Pasha Turkish Bath, where 25 dinars (about $35 US) gets you two hours of full-on pampering — you'll be scrubbed, lathered, and olive-oil massaged to within an inch of your life.
2. You don't know what hummus is until you've had it here.
Head to Hashim, an open-air falafel joint in Amman's historic downtown, for hummus as far away from the strip-lit supermarket stuff as it gets. Doused in olive oil, lemon, and spicy pepper, it'd be a crime to put a carrot stick or potato chip anywhere near it. This is hummus that demands proper sides: fresh pita, hot pepper sauce, raw onion wedges, fuul (spicy fava bean stew), tomatoes, and perfectly shaped falafel made to order and served piping hot. This is hummus that breaks the act of eating down to its basics: No small talk, just dip, devour, groan with delight. Repeat, stand up, get out.
Seek out these Jordan holes-in-the wall as much as you can, wherever you can, whenever you can. The King agrees. He ate at Hashim last year.
3. There are ancient archaeological sites in the middle of the capital.
The ancient Citadel of Amman (Jabal al-Qal'a) towers over the busy downtown area. At the foot of the hill on which the citadel sits is a restored Roman amphitheatre where open-air concerts and plays are held throughout the summer. The Temple of Hercules, a Roman religious site replete with giant marble fingers believed to be the remains of a statue of Hercules, lies near the top of the hill — visit just before sunset to watch the sun sink behind the hills of Amman while church bells ring and the call to prayer rings out from the minarets below.
4. Amman's café culture rivals Europe's.
Shisha and Turkish coffee go amazingly well together. With a balcony terrace overlooking the heart of downtown, check out popular Jafra Cafe — not just because of the variety of shisha flavors, the freshly pressed fruit slushies, and the sticky baklava, but because on weekends the cafe hosts live music played on an oud (traditional Arabic guitar). Also close to downtown, just off Rainbow Street, is the hip Books@Cafe with its own English-language library.
5. Practically all your favorite movies were filmed here.
You'll probably be on the lookout for the Treasury at Petra, as seen in Indiana Jones and the Last Crusade. But what about those iconic scenes from Lawrence of Arabia, Red Planet, and The Martian? All filmed in Jordan — Wadi Rum, to be exact. Dotted with thousands of sandstone mountains, Wadi Rum's peaks and cliffs are colored vibrant shades of red and orange. Take a jeep tour with a local Bedouin guide to visit the different rock sites and squeeze through narrow sandstone passages while viewing 5,000-year-old rock paintings.
T.E. Lawrence described the Rum area as "vast, echoing and God-like," and that feels especially true when you stay overnight at a Bedouin camp. The silence is so whole you can feel it; the clarity of the desert air shows off more stars than you'd think it was possible to see with the naked eye.
6. The street food is incredible.
Part of the Levantine "Cradle of Civilization," Jordan has been a melting pot of peoples and cultures for millennia. You can directly experience that blending of influences in the country's street cuisine. Walk down an Amman block and for sale you'll see Egyptian shawarma wraps drenched in tahini sauce, spicy Iraqi meat dishes, delicate piles of Turkish baklava…
7. Large parts of the country look more Mediterranean than Middle Eastern.
Sitting 1,200 meters above sea level, Ajloun Forest Reserve in northwest Jordan is five square miles of hills and valleys where you can camp among wildflowers or stay overnight in one of the log cabins, leaving the days wide open for wandering among oak, strawberry, carob, and wild pistachio forests. The Ajloun Highlands are also home to a sanctuary for endangered roe deer; you can see them grazing along the Roe Deer Trail.
8. And it's the kind of place where you can climb through waterfalls.
In the mountainous desert east of the Dead Sea, Wadi Mujib — Jordan's Grand Canyon — cuts through deep red sandstone and ends as a dramatic siq (slot canyon) where the gorge charges into the Dead Sea. If you traverse downstream, you'll abseil over a 50-foot waterfall; most people, though, make their way upstream from the canyon entrance by the Dead Sea Highway to the base of the falls, which is a relatively easy hour-long scramble between towering walls and up waterfalls via rope assists.
All but one of the trails requires a guide. Bring an extra change of clothes whichever route you take on, because you will get soaked.
9. There's nothing quite like seeing Petra lit by candles, moon, and stars.
The ancient capital of the Nabataean kingdom, Petra was once a crossroads for camel caravans traversing the Silk Road trading spices and perfumes; today you can still see the vast and intricately carved sandstone temples, tombs, and palaces of the 2,000-year-old city.
Join the "Petra by Night" walk and follow the pitch-black canyon trail guided only by the light of candles placed every few meters. Cell phones and talking are banned, and the atmosphere is pure magic as the crowd reaches the iconic Treasury where more candles flicker against the facade — a local musician plays the pipe, sweet tea is served, and a Bedouin guide regales the crowd with stories.
10. And back in the capital, the nightlife's pretty great too.
Most of Amman's nightlife takes place inside the hundreds of shisha bars and restaurants dotting the capital, but if you want to dance, head to the up-market Shmeisani neighbourhood's Club H2O at the Kempinski. If you're traveling on a backpacker budget, check out '80s nights in the Jabal Amman quarter's Cube Lounge.
11. The desert rock climbing is unreal.
Especially in Wadi Rum, where there are hundreds of climbs up the hard sandstone faces and first ascents just asking to be attempted. This is the spot for BASE jumping, too.
12. And you can even fly over Wadi Rum.
Head up in a hot-air balloon pre-dawn to watch the sky and mountaintops turn pink and orange as the sun rises over the desert. Balloon tours generally last around an hour, and if you're staying overnight in Wadi Rum, many tour companies will offer transport between your camp and the launch site. You can also ride in a light aircraft, manned by one of the pilots at the Royal Aero Sports Club of Jordan, to soar over the desert dunes in a whole new way.
13. It's one of the best places to see early Islamic art in its original setting.
Jordan's Desert Castles are 7th-century Umayyad-era ruins once used as rural retreats for Damascus's ruling classes, and they showcase some of the most impressive examples of early Islamic art and architecture anywhere. Built from limestone and basalt, Qasr Amra, a UNESCO World Heritage site, doesn't look like much from the outside, but head in and you'll be met with incredible floor-to-ceiling frescoes. Look up at the ceiling of the main dome and you'll also see an accurate 9th-century painting of the zodiac. Being here is nothing like seeing glass-encased artwork at a museum.
East Jordan's numerous castles also include Qasr Kharana, with its ancient Arabic graffiti, and Qasr al-Hallabat — it's known for Roman mosaics and elaborate Umayyad arches and pillars.
14. The national dish sums up what's so great about the country.
Dating back to the Mamluk period of around 1200 AD, Jordan's national dish — mansaf — is a traditional Bedouin meal served on special occasions like weddings, births, and graduations, or to honor a guest. It's that hospitality that makes this country so incredible.
But back to mansaf — lamb shank is cooked in a fermented yogurt broth before being dried and seasoned with paprika and cumin, and the dish is served on a large platter with sherak (flatbread) forming a base. The lamb gets sprinkled with pine nuts and chopped almonds, warm yogurt sauce, and steamed rice. It tastes amazing.
15. There's a 15th-century mountaintop village that looks like this:
That'd be Dana. It's part of a biosphere reserve of the same name that's home to hiking trails, Feynan Ecolodge, 180 species of birds, 45 species of mammals (including ibex, gazelles, and wolves), and hillsides covered in 600 different kinds of plants. Look out for the rare wildflowers that bloom here every spring.
So much for what you thought of the desert.