in paid partnership with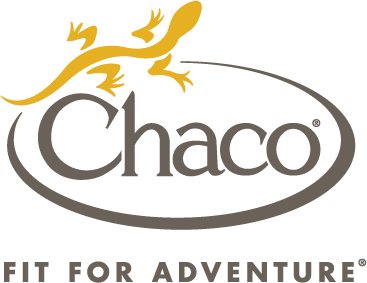 THE REAL WORLD OF TRAVEL isn't always glamorous. And while knowing how to take a stunning Insta photo is a skill, it won't help you when you've lost your passport or wasted hours trying to find a meal and both your feet and your travel partners are revolting. No one talks about this side of travel — certainly no one brags about it on Facebook — so how do you prepare?
Start with these tips. They may not be glamorous either, but taking advice from the pros can prevent you from winding up stressed out and over budget — and instead ensure you have the time of your life.
1. It's totally okay to do your own thing when traveling with a group.
Just because you're traveling with a group doesn't mean you have to do everything as a group. If your best friend wants to check out the Coliseum but you'd rather spend the afternoon strolling around in search of the best cappuccino, split up for a few hours. There's only so much time in a day, and spending it on events or activities that don't light your fire isn't worth it.
2. Bring a power strip, a FlipBelt, and earplugs.
These are three items you will use again and again when traveling. First, a power strip. Bring one so you can charge all your technology at once and only have to worry about using one converter and finding one outlet. You'll be the hero among friends and strangers alike when you whip out your power strip halfway through a five-hour layover and offer to share with everyone whose battery is in the red zone.
The second item is a FlipBelt. It lies flat against your hips and has wide, stretchy pockets perfect for holding money, credit cards, or your passport. It also makes an excellent phone pouch if you're on a hike or run, or if you don't feel like carrying a bag.
And — no matter how dorky you might think it sounds — you'll need a set of earplugs. Not the funky gel kind your mom made you wear in the pool as a kid, but the squishy, foamy neon orange earplugs you can buy at your local hardware store. These are the kind of earplugs construction workers wear — and for good reason, too. They block up to 32 decibels so you can sleep straight through the bass from the bar down the street.
3. Don't eat at restaurants that advertise their food with photos.
You know those places with the poorly lit, closeup photos of unidentifiable rice dishes, shiny pasta Bolognese, and bright yellow omelets plastered on their windowpanes and plastic menus? Don't go to those places. You can do better.
4. Put everything important in your carry-on.
This includes all your technology (and the corresponding chargers and cords), your passport, your flight documents, your money, your credit cards, any prescribed medication, and valuables like jewelry or gifts. Depending on where you're traveling, this could also include necessary, difficult-to-replace items like hiking boots or a bridesmaid dress.
5. Pack for the best case scenario.
Packing light is the golden rule of travel, but what does that really mean? After all, "light" is a relative term. It means vastly different things to a 21-year-old backpacking through Europe than to a business exec heading to Maui for a company-sponsored retreat. So instead of wracking your brain about whether two scarves is light enough for your 14 days in England, just pack for the best case scenario.
What's the best case scenario? The best case scenario is that if it happens to rain while you're on a weekend trip to Cleveland, you can pick up an umbrella at a convenience store. The best case scenario is that you don't need a pair of backup headphones just because your old favorites once conked out on your flight to Australia. The best case scenario for your month-long stay in Mexico is that you won't run out of toothpaste, but if you do, you can always buy it down there. Get the idea?
6. Forget the guidebooks.
Traveling is overwhelming enough without the added pressure of having to gaze meaningfully at the Mona Lisa in person. Forget what the guidebooks say and ask yourself what you want to do instead. Before or during your trip, make a list of general types of activities you know you'd enjoy — for example, finding the best viewpoints in the city, walking through all the fine arts museums, or visiting a local market to buy snacks for a picnic.
If you feel compelled to see the popular or typically touristy spots, don't hesitate. But if you're entirely uninterested in drinking or learning about beer, don't feel obligated to book a tour at Amsterdam's Heineken factory just because it has five stars on TripAdvisor.
7. Make photocopies of important documents.
This is in case your credit card is stolen, you lose your passport, you can't get on wifi to access your flight information, or any other number of inconvenient, annoying travel mishaps occur. Make photocopies of all your important documents and keep them securely in your carry-on.
Don't forget to give a second copy of everything to someone trustworthy at home, too. That way, if through a series of really unfortunate events you lose your passport and the copy of your passport and can't access your digital copy of your passport (what were you doing?), a friend or family member can save the day with a quick email or fax.
8. Use Skyscanner to find cheap flights.
Skyscanner is one of the best online options for finding affordable flights. At first glance, their flight search system looks the same as every other travel website, but they've got a few clever tools that make the process so much more interesting.
Instead of choosing specific dates for your flight, you can select an entire month to see which days are the cheapest. Or if you have two available weeks to travel and you're open to different destinations, choose the "flexible" button under your destination to see a list of flights — ordered from cheapest to most expensive — that go everywhere in the world.
Be warned, though: This is totally addictive. Before long, you may find yourself booking a weekend flight to Nashville eight months in advance or leaving tomorrow for Panama just because you can.
9. Register for Global Entry or TSA Precheck.
This is one of the easiest things you can do to ease your airport anxiety. Global Entry is a US Customs and Border Protection program that gives low-risk, pre-approved travelers faster clearance through security and customs checkpoints. In other words, you get to skip the line and the hassle of taking off your shoes in security. Plus, it makes getting back into the country a breeze — all you do is give your fingerprints at customs before waving back at the winding Disneyland line behind you with a mixture of smug satisfaction and relief.
How do you apply? Fill out a form online, consent to a background check, pay a $100 processing fee, and schedule an appointment for a quick interview where you provide your fingerprints and prove you have a valid passport. Once you're approved, your entry card lasts a full five years from your most recent birthday, so that $100 will pay off tenfold.
If you're not much of an international traveler, opt for TSA Precheck instead. It's a similar program that cuts down on the time you spend in security lines. And though these are US-based programs, citizens of some foreign countries are eligible to apply.
10. Never pass up an opportunity to go to the bathroom.
Depending on where you travel, public restrooms can be a rarity and a luxury. And public restrooms where you can do your business without having to buy a latte first or insert a coin into a machine? Even trickier to find.
Take advantage of clean, convenient bathrooms when you can. Don't leave the cafe or restaurant you're eating in without using the bathroom first. Does the underground shopping mall across the street have a bathroom? Use it. When the tour bus you're on pulls over for a 15-minute bathroom break but you don't have to go? Go anyway.
Later, when you're climbing to the top of the Sacré-Cœur with an empty bladder, you'll be grateful you stopped.
11. Invest in a solid pair of versatile footwear.
Traveling means being on your feet all day — walking along cobblestone roads, climbing stairs to the best lookout point, waiting in line for the new gallery exhibition. Having the right kind of footwear to carry you through can mean the difference between a great day and a terrible one.
Chaco was founded by a whitewater rafting guide that really knew what your feet need — and now has everything from boots and sneakers to loafers and slip-ons, though their sandals are the real standouts for travelers. They're sturdy, comfortable, and as wearable on the beach as they are on the sidewalk. Your feet will thank me later.
12. Do your restaurant research ahead of time.
You've been there before: walking with heavy legs and cramped feet after a long day of sightseeing to try to find a good place to eat (made worse with the wrong shoes). You stop every couple blocks to peer inside countless restaurants and scan menu after menu, then — after what feels like a blow to the chest on seeing the price of a simple chicken dish — you trudge reluctantly onward.
Do yourself a favor and conduct a little basic restaurant research before you wander around a city for an entire day with nothing in your stomach. Make a small list of places you'd be interested to try and include the names, addresses, and notes about the food so you can remember them quickly. That way you always have at least a few go-to spots or backup options you know you'll enjoy (and when the rest of your group is indecisive and unhelpful, you save the day).
13. Use an actual map.
Ask the tourist office for a map you can hold in your hands. Sure, you may have an excellent data plan with super fast LTE, but using your phone's GPS to get around won't give you a better understanding of the area you're in, and on day 3 you'll still find yourself dependent on it.
Looking at a legitimate map — especially because they're usually massive — will help orient you in a way that a tiny picture on a screen can't. It's also easier to plan your walking or transit route through a city when you can see its streets and geography magnified. And months later, you'll still remember that city plan — a cool skill/memory to have.
14. Back up everything.
Before you travel, back up your phone, photos, and important documents on both your computer and an external hard drive. During your travels, back up your photos every few days in at least two different virtual locations. And though it may be tempting, don't bring your external hard drive on the road with you. If your stuff gets stolen, you don't want to lose your computer and your backup drive.
15. Travel slowly.
When you travel, the urge to see as many different places as you can is strong. But rather than cramming four weeks' worth of sightseeing and city-hopping into eight days of vacation, which will inevitably leave you feeling stressed, frazzled, and exhausted, slow down.
Pick one or two places to explore in-depth and forget the rest. Take time eating your meals, pause to gaze at beautiful things. Talk to people. Watch the sunset without inspecting it afterward through the viewscreen of your camera. Focus on the wonder in front of you. Let yourself be awed.
If you can learn to slow your pace and be present wherever you are, your experience will be all the richer.