in paid partnership with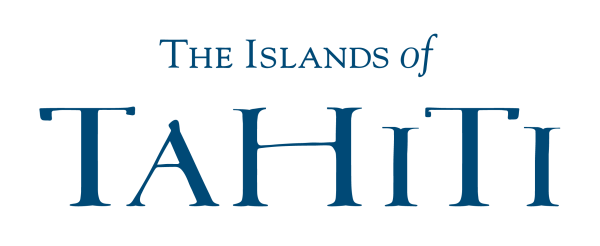 1. Tahiti is just one island. There are 117 others…
There are 118 different islands and atolls that make up The Islands of Tahiti, many of which are uninhabited. When you visit, you'll enter by way of the capital city of Papeete on the main island. From here, perhaps you'll travel to islands in the Society Group, which includes Bora Bora and Moorea, or to the more remote outer groups such as the crystalline Tuamotus and the untouched Australs.
2. …and the atolls are just as incredible as the islands…if not more so.
As mentioned above, The Islands of Tahiti include many atolls, which are ring-shaped islands formed by coral surrounding a central lagoon. Head to Rangiroa in the far-flung Tuamotus for an incredible lesson on this geological formation. The atoll is home to a gorgeous blue lagoon and world-class diving and snorkeling.
3. Paradise does exist. It's the color of Bora Bora's lagoon.
Travel the world over and you'll never see a more beautiful lagoon than Bora Bora's. Set against a backdrop of craggy green peaks, white sand beaches, and swaying palms, it's a patchwork quilt of blue. At one moment aquamarine, another turquoise, and somewhere in between a rich emerald, this lagoon is also crystal clear and filled with living coral, and at 80° Fahrenheit it's the perfect temperature for taking a dip.
4. Poisson cru is pretty much the perfect food.
Fish marinated in lime juice and served with diced veggies and coconut milk, poisson cru (ia ota) salad is Tahiti's national dish. And it beats ceviche or sushi any day. Head to a mini, palm-covered motu islet for a picnic tour and you'll likely get to see how it's made, too.
5. You can experience the islands on a (relative) budget…
While it's possible to go on a serious holiday spending spree — staying in overwater bungalows, drinking fine French wine, and trying every on-, in-, and under-water activity available — it's also possible to visit on a budget. Pensions and guesthouses abound, and they typically offer reasonably priced full-board options.
6. …but spending a couple nights in an overwater bungalow is hard to beat.
Think Instagram cred for life. The overwater bungalow concept was actually invented in The Islands of Tahiti, so the resorts have the concept down to a science say the least. Check out the Four Seasons Resort Bora Bora for the ultimate splurge, or try the Sofitel Moorea Ia Ora for a more affordable option that doesn't require an extra flight (a ferry connects Tahiti to Moorea).
7. Fatu Hiva where to go for a tattoo…
The word tattoo originated in The Islands of Tahiti, and its existence was introduced to the Western world after Captain James Cook spoke about the native art form he witnessed here. For some of the best work, head out to Fatu Hiva in the Marquesas — it's home to some of the top tattoo artists.
8. …while for world-class diving, make it Fakarava.
Part of the Tuamotu Archipelago, the entire island of Fakarava, home to fewer than 500 people, has been designated as a UNESCO Biosphere Reserve. Its protected status means the coral here is famously virgin, and that equals some of the best diving in the world.
9. There are black (and white) sand beaches here.
The main island of Tahiti is famous for its black sand beaches. The sand gets its coarse, dark coloring from volcanic lava and looks incredible at sunset when the contrasts in the landscape's hues are at their strongest. Of course, there are also plenty of white sand beaches, many on the motus surrounding the larger island and its lagoon.
10. The best events take place on the water.
Cool festivals abound on the islands, and it shouldn't be a surprise that a lot of them involve getting out on the water. Case in point: the Tahiti Pearl Regatta. This year's event will take place May 2-6, though the official route is still to be decided, with Facebook voters making the final call. Other water-based happenings include Hawaiki Nui Va'a, an outrigger canoe race from Huahine to Bora Bora that takes place every November, and December's Bora Bora Liquid Festival, which involves surf-ski competitions, stand-up paddling sprints, endurance swims, canoe races…it's a ridiculously fun four days.
11. Tahitian cultured pearls are grown on farms.
The Tahitian cultured pearl is one of the most popular souvenirs to bring home from a holiday in French Polynesia. They're created by the giant black-lipped oyster, which is mostly found in the Tuamotu lagoons. The first pearl farm opened in the Hikueru atoll in the Tuamotus in 1963, and today pearl farming is second only to tourism as a top money earner in the islands, with hundreds of private and cooperative pearl farms operating in 26 different atolls.
12. The flight feels pretty short from the US.
If you're coming from the US West Coast, there's only a two-hour time difference between Tahiti and Pacific Standard Time. Pick one of the overnight flights that depart from Los Angeles around midnight and arrive at Tahiti's international airport eight hours later in the early morning. The absence of jetlag is wonderful.
13. Monoi oil is no snake oil.
The local Monoi oil is sold all over the islands in its original form as well as in soaps, shampoos, and body creams, among other variations. Monoi, which is known for its moisturizing and healing properties, and can be used on both skin and hair, is an indigenous product made from extracts of coconut and the fragrant tiare flower.
14. Traditional Polynesian dancing beats a night at the ballet, any day.
There's way more to do here than swim in picture perfect lagoons and sip piña coladas on the beach. The Islands of Tahiti are famously rich in culture, which you'll find out as soon as you take in a traditional Polynesian dance performance. There are four main types of dance on the islands: the hivinau, the paoa, the aparima, and the otea. That fourth one is the most famous and the one you'll likely see performed. Many of the resorts host Polynesian dance performances with dinner at least one night per week.
15. You can still get marooned here.
French Polynesia's island groups are spread across more than a thousand miles of the South Pacific. Make the journey to the Gambier Islands, the farthest removed from Tahiti, and you'll get a true marooned-style vacation. Still mostly devoid of development and rarely visited, this archipelago is the ultimate place for a lost holiday.
16. Riding horses in the Marquesas is amazing.
One of the most exhilarating things to do in the rugged, wild Marquesas group of islands (they served as the set for Season 4 of Survivor) is gallop on horseback across lush green valleys and past ancient volcanic craters. Two islands to check out here include Hiva Oa and Nuku Hiva, both accessible by plane from Tahiti.