in paid partnership with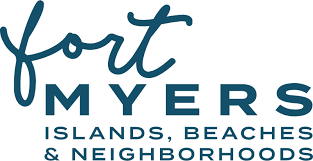 SOUTHWEST FLORIDA may be fringed by white-sand bays and dotted with tropical islands, but there's way more here than postcard-perfect views. This is a region home to the largest undeveloped mangrove ecosystem in the country and more shell varieties than anywhere else in the US. It's a habitat for bottlenose dolphins and sea turtles, wild cypress forests and more than 300 species of birds. Basically, it's an insanely good-looking Pinterest board come to life. Here's proof.
2. Baby turtles hatch on Southwest Florida's beaches every fall.
3. Action shots in the water come easy when the temps are bathtub warm all year round.
4. Roseate spoonbills nest in Sanibel Island's mangroves.
5. In fact, mangroves provide essential habitat for many fish, crabs, and wading birds.
6. Sea and sand backdrops make food shots a lot more interesting.
7. And the sunsets here look like this.
8. Sometimes they can get pretty Zen.
9. A whole range of species come to breed and raise their young in Southwest Florida's Estero Bay.
10. And there are more shell varieties here than anywhere else in North America.
11. In fact, "shelling charter captain" is an actual career here.
12. The Great Calusa Blueway canoe and kayak trail covers 190 miles.
13. Thomas Edison and Henry Ford used to winter here, and you can still visit their grand estates.
14. Hammers get used in novel ways at the local seafood restaurants.
15. In Southwest Florida, starfish are the ideal way to frame a photo.
16. Best thing about being on Florida's west coast? There's a beachfront sunset. Every. Single. Night.
17. And the sunrises look like this…
18. But there's more to this part of Florida than sugar sand beaches.
19. There's culture too.
20. And long-legged beauties on the beaches.
21. Don't these islands look like two dolphins greeting each other?
22. Okay, we get it Southwest Florida. You're incredible.