in paid partnership with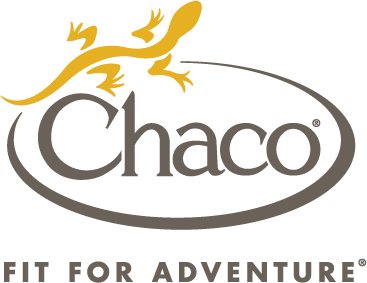 If your sandals could talk, which memories would they want to share? Here's what contributor Kyle Rosemont's Chacos might have to say.
KYLE BROUGHT US HOME shortly after she moved to New York City from her home state of Maine. She'd been shuffling around the sidewalks and subways in various pairs of cheap plastic flip-flops she'd purchased from whatever big box store was having a sale. She never really thought about replacing those things until she realized the blisters between her first two toes had become open sores, and the thin rubber soles had been completely overtaken by foot-shaped black stains.
So there she was, washing her feet off in her kitchen sink — the only sink in her apartment. NYC is a town filled with equal parts opportunity and unidentifiable filth. Kyle had to adapt, and poor sandal choices were resigned to her past. The new Kyle wanted to go places, she wanted to take advantage of whatever came her way…while also looking good and not worrying about stepping in another pile of moldy newspapers. So we were her first big city purchase, and we've been with her ever since.
We've been all over the world, but our journey began in New York City, where Kyle really started to figure things out. These are just some of the good times we've had strapped to her always-manicured feet.
Those nights we danced under the moonlight on an NYC rooftop
We were there when Kyle realized that the best place to go after-hours in New York was her own freaking rooftop. We were there every time she climbed all those flights of stairs with her girlfriends, stopping for breath but then cheering each other on because they knew what waited at the top was worth it. Those moments really did feel like perfection.
NYC is glamorous on TV — the girls are in mini dresses and heels — but Kyle quickly found out just how unrealistic spike heels are as a go-to footwear option, and we got taken out of her closet a lot more often. It was all about getting up those last five flights of stairs. Once we reached the view, it wasn't long before somebody's friend who was a DJ showed up and started spinning. All we could think was: "Is this really happening?"
The moon was always so big, even when it wasn't full, and there was nothing else to do but dance to the bass reverberating through our soles.
When we kayaked the Bold Coast of Maine
As we rested in the dark hull of Kyle's kayak, we reflected on how Maine's coast is the opposite of a clean line. It's more like what's left of a thick piece of paper when you try to rip it in half. From the water, that rocky shore can look eerie — we've scrambled over plenty of it. The cliffs and boulders are tall and jagged and seem to have remained unchanged by millions of years' worth of waves crashing against them.
Kyle began in Sullivan Harbor, and we paddled five miles all the way to Bean Island in Frenchman Bay. She pulled over at least a dozen times so we could explore the many inlets and private coves along the way, and by the time she paddled us safely to the coast of Mound Desert Island, six hours had passed. We set up camp and remained on Kyle's feet as she looked for sea glass on the beach, the sun setting behind Cadillac Mountain.
Every time we touched bicycle pedals in Amsterdam
Kyle lived in Amsterdam for almost a year, so we have total authority to say that bicycling is the only authentic way to get around that city. Every moment we hit the pedals of Kyle's Dutch Cruiser, we were in our happy place. The rides along canals, over bridges, around Leidseplein and through Vondelpark — it all felt like we were living inside of a postcard, every day. The sounds and smells were so different from those back home.
After just a few weeks there, we watched Amsterdam raise Kyle into adulthood. That was the place that really allowed our girl to come into her own.
When we got Kyle up to Red Rocks to see Sound Tribe Sector 9
Kyle spent some time in Colorado and saw a lot of shows at Red Rocks. Whenever she did, she always wished she had an O2 tank. There's so much buildup and legit exercise to seeing a concert there — each time we finally got her up all those stairs to the amphitheater, we could feel her gratitude radiating through us.
Then, after a few hours of wild dancing and the second encore, we got to walk down as part of this huge mass of sweaty, exhilarated pairs of feet. Maybe there were still beats going on in the background as we left, or maybe there were people singing the lyrics that really moved them. It was always an incredible experience. Every time Kyle did Red Rocks, we went with her too.
When we jumped in a helicopter to fly over Sedona, AZ
We were lucky enough to get taken along with Kyle to survey Sedona from hundreds of feet up in the air, before trekking around it later that day. We could never have imagined how immense the place is, since we usually only see it from the ground.
Yes, there are the canyons that look as if they could swallow the Earth whole, but what really stood out from above were the colors. There are so many different shades of oranges, reds, and browns bleeding into one another. We remember thinking that if we were flying at sunset, the sky might reflect the ground.
How we handled those Jamaican waterfalls like a boss
Kyle sought out the waterfalls in Jamaica because she knew it would be the ultimate test of our climbing capabilities. There's something so enchanting yet intense about trying to maneuver around a waterfall — with every slippery rock we scrambled over, we felt even more connected to the place and empowered to get Kyle closer to that torrent of water. As we finally reached the brink, Kyle hurled herself off the top and into the cool, blue pool below.
When we got Kyle lost — and brought her home again — in the mountains of Spain
It was our last full day on the Costa del Sol, and Kyle decided to take us for a hike through the gorges near Nerja. We had to ride a train and two buses from Fuengirola and arrived in the early afternoon. She'd read on some blog that the hike was fairly straightforward, so when there was a crowd around the trail map, she skipped it and headed up the path. After summitting two mountains and feeling great, but wondering why the blog hadn't mentioned them, Kyle realized we'd taken a wrong turn somewhere.
It seemed too late in the day to retrace our steps, and Kyle had recently seen a Bear Grylls episode on following water to civilization, so we backtracked to a river we'd crossed at the bottom of the last mountain. It was sunset before we got down, and by that time we'd spent three hours wading the river in water up to Kyle's thighs — but we made it. We popped out on the trailhead and hitched a ride with a young family heading to the bus stop.
When we finally boarded the train in Málaga to return to Fuengirola, it was 11pm and the car was filled with stiletto heels and mini dresses bound for the clubs. We just sat there, soaking wet and muddy, but happy we were on a smart girl's feet.