in paid partnership with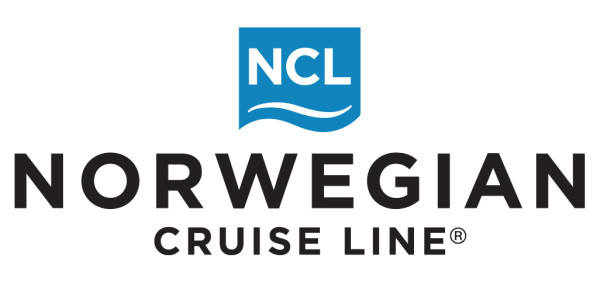 1. By offering top-tier entertainment that's edgy, modern, and still has mass appeal
With Norwegian Cruise Line®, the sky's the limit for any and every taste. They do Broadway, they do comedy, they do live bands, lounge singers, piano bars, DJs, and more. They do it all, and they do it well.
But the innovation doesn't stop at variety. You'll also find plenty of edge aboard. Check out Priscilla Queen of the Desert, a sexy, slightly subversive musical headlined by glitzy men in drag; or the surreal, magic-infused dinner show Illusionarium.
2. By turning your entire trip alfresco
Only Norwegian offers a quarter-mile wraparound oceanfront promenade, The Waterfront, that allows you to connect with the ocean while experiencing signature venues like Moderno Churrascaria, Cagney's Steakhouse, and 5 O'Clock Somewhere Bar. It's a genius idea, and it's only with Norwegian that you'll get alfresco views while taking in the luxuries of your trip all at the same time. It doesn't get better than that.
3. By tempting you, relaxing you, and yet still keeping you energized
One of the most successful recent implementations Norwegian has made is "Chocoholic Night." The morning after Chocoholic Night and a few unique cocktails from the Sugarcane Mojito Bar, hit up the jogging track, shoot some hoops, go rock climbing, and then top it all off with an acupuncture session and a Swedish massage. Do whatever you want. It's that kind of a trip.
4. By catering to the kids, too
The youth programs offered by Norwegian Cruise Line — Splash Academy and Entourage — not only include features like video arcades, kids' pools, kid-friendly learning sessions, and even parties, these activities are broken up by age. No longer are teens babysitting the six-year-olds, and no longer is mom worried about finding the time to grab a much-needed nap in the sunshine. If anything, she'll be told, "Mom, can you just find something else to do for a bit?"
5. By getting tech-savvy
Life aboard a cruise is as laid back as you want it to be. You can hold onto a beverage in one hand while pushing a few buttons on the iConcierge app with the other. You can check out menus, make dinner reservations, book a shore excursion, get tickets to a show, and even text your friends (or other cruisers you met at the sommelier's wine tasting last night). You can customize your vacation with the touch of a button. And it's amazing.
6. By turning green
With Eco-Smart Cruising, Norwegian is leading the cruise industry with many innovative environmental policies and technologies from garbage, waste, and recycling programs to reducing the operational impact on the environment. In addition to the crew and guests going green, green technology is being adapted, too. Scrubbers are being installed on several of the ships, significantly reducing emissions. And right now, Norwegian is in the middle of planning an entirely eco-friendly island destination near Belize that will begin development in the next few years. It's an interesting time to see just how green cruising can (and will) get.
7. By featuring FREE offers each month
With Norwegian's Freestyle Choice, you have the ability to choose from some awesome offers each month; from FREE Unlimited Beverages — who doesn't like free beverages, to FREE Wi-Fi, FREE Specialty Dining to FREE Shore Excursions. AND to top it off, book the suite or the Haven and you'll get all offers available that month for FREE. Sweet Deal. Enough Said.