in paid partnership with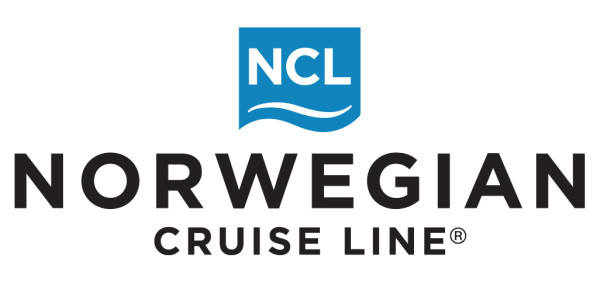 1. No one judges you onboard, and it's amazing.
Once you board your cruise, you're free to let your true self fly. Long-time cruisers are well aware of this, and have no problem dressing like neon robots for H2GLOW parties or making the most noise during a raucous round of Deal or No Deal. If you think you're too shy, the staff and other cruisers will totally make you feel welcome and get you involved at a level you feel comfortable with. The good news is you can be as active or passive as you want…though it may be the only time in your life when being "that guy" wearing the grass skirt and coconut bra earns you some serious shore-cred.
2. Cruising is a culture.
There are people in this world who never travel except by cruise ship. Some cruisers make it their goal to experience every ship and port out there. Others arrange reunions with people they've met aboard specific ships. There are ship geeks who can tell you how many potatoes are peeled every day. And then there are people who just let their inhibitions go, because a cruise ship is the only place where walking around in a t-shirt and bathing suit bottoms all day is the thing to do.
3. You can do everything…or nothing at all.
There will be times when your schedule is completely packed with activities — the hula hoop contest on Deck 10, snorkeling with sea creatures at Stingray City, singing along to '80s and '90s hits at the dueling piano show, Howl at the Moon on Norwegian Cruise Line®. But no one will think you've wasted your time if you take a day to do nothing at all except sit on the beach in Cozumel with a book in your lap.
4. Towel animals are the cutest.
Housekeeping on the ocean is way different than housekeeping on land. Stewards assigned to your cabin will greet you every day to ensure that any request you have is met, and that your room is tidy, comfortable, and fun. This includes placing delicious chocolates on your pillows and artfully crafting your bath towels into adorable animals at turndown service. It's one of the most delightful surprises — seeing a fluffy swan delicately placed on your bed or a playful monkey hanging from your closet. Sometimes there are onboard workshops that will teach you towel origami so you can take the experience back home.
5. The onboard photographers will put your selfies to shame.
These staffers manage to make you look your best no matter how ridiculous you might think you appear in the post-lunch conga line. But the photo-shoot area with the backdrops really is the best — these change daily and range anywhere from a tropical rainforest to outer space. Even if you decide not to buy any of the images, they're still hilarious to look at later.
6. There's something special about watching a Broadway show at sea.
Guests can experience productions like Rock of Ages that have been cast with professional actors, providing a unique theatrical experience rivaling that of anything from NYC — without the hassle of braving peak-hour subway traffic to make it for the curtain raising. And don't be surprised if you're brought on stage to be a part of the act.
7. Going off the grid is kinda cool.
Cruisers don't really freak out about the fact that they can't check their Facebook every five minutes or send deck-selfies to friends back home. Unplugging helps us do things we'd never normally do, like learn how to play blackjack in the casino or take a tour of Mayan ruins in Mexico. Sure, WiFi is available on the ship, but challenging your friends and family to a game of top-deck mini golf, or facing your fears on the 40-element ropes course, are things you just can't sum up in a 140-character tweet.
8. It's foodie heaven.
You get to eat whenever, wherever, and however you want — especially with Norwegian Cruise Line's Freestyle Dining. It gives you the flexibility to grab a burger or a salad by the pool for lunch, and then get a little fancier for dinner with a special steakhouse meal or at an Italian-themed restaurant with authentic Tuscan dishes. And foodie passengers will have a blast exploring unique cuisines like South American churrascarias, Asian fusion sushi combos, and specialty wine and cocktail tastings featuring ingredients from around the world.
9. You can cross off a bunch of places on your bucket list.
Considering the time and money you'd spend on flights or rail passes elsewhere in the world, cruising provides a diverse itinerary when your time is constrained. That's especially true in places like Hawaii, where you can explore Pearl Harbor in Honolulu, take to the Kualoa Mountain Ridge in Oahu, snorkel with turtles in Kahului, and discover hidden waterfalls in Kona.