in paid partnership with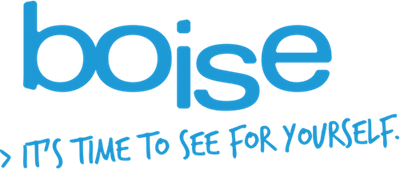 Boise is growing fast and changing quickly. Despite the boom, the soul of the city has remained pretty constant. We still love all the classic Boise things, but now there's more room for a little experimentation.
The quintessential things to do in the City of Trees will always be the quintessential things. But let's dive deeper into the beating heart of Boise — from the obscure and overlooked to the up-and-coming, here are 10 recommendations that will make your friends say, "You went where?"
1. Sip and skate at Push & Pour
Boise has plenty of coffeeshops, but none are quite like Push & Pour. It's a new coffee bar founded by skateboarders, and that indie soul is on display big time in the cafe experience. This spot was built in an old mechanic's garage, and their coffee tools are crafted from vintage, '70s-era skateboards. It might be the only place where you'll hear customers talk about the cafe's "sick roasts."
They're still pretty new, but rumor has it this will also soon be a place for film showings, live music, local art, and even coffee-roasting classes.
2. Scope local goods at The Garden City Projects
Garden City is technically a separate municipal area wedged into Boise's northwestern city limits, but let's keep it simple and say it's one of Boise's most happening art hubs these days. And that's saying something.
One of the stars on the block is the working studio and shop spaces at The Garden City Projects. The complex is home to jewelers, macramé artists, and vintage and handmade clothiers, plus it serves as a venue for community creative events. Local artists can call up Garden City Projects, and boom: instant pop-up gallery or workshop. (And there's an onsite barber!)
3. Catch a show at The Olympic or Neurolux
The Olympic claims the title of Boise's newest music venue, while Neurolux Lounge is a slightly more established spot. Both sit downtown, and both showcase indie artists along with big names three or four days a week. At each, you'll jam not far from a full bar, in what's truly an intimate concert setting. If you want to discover new tunes or groove out in Old Boise, these are two sure bets.
4. Set out on an urban wine crawl (or better yet, wine pedal)
There are so many new wineries popping up in Idaho that the local vino scene is constantly refreshed — and yet somehow it's still one of the country's best-kept secrets. Picture vineyards that sell directly off their porches. If you're lucky enough to experience it, you'll be among a rare oenophilic bunch. Production is still totally local, and scarcity sure does create demand — many of the 50+ wineries sell out of certain varietals before year's end.
While Boise isn't quite inside Idaho wine country, you can taste it all here. Hop on a bicycle and go from Telaya and Cinder to Coiled Wines and back downtown to taste at Mouvance and Snake River Winery. Hint: Check out one of Boise's GreenBikes to get around. There are hubs practically every block in parts of the city, and there's a bunch in Garden City, too.
5. #growmorefunky at tHe FuNky tAco
Initially operating out of a 1961 Airstream trailer at the Boise Farmers Market (another thing you should check out, underground or not), tHe FuNky tAco creates food with near-fanatical levels of devotion to local farmers. Plating is intentionally gorgeous, so get your Instagram ready. Their menu selections represent a huge variety of influences — from Asian to Indian to Mexican to Southern — and are revamped season to season. Plus, they have live music. It's brand new on downtown's "Restaurant Row" (8th Street), and it looks bomb.
6. Trike drift at the Handlebar
Speaking of which, Boise has an absolutely thriving bike culture, and the new HandleBar tavern plays directly to that community. The bike-themed spot has 30 taps (five of which are wine), bike tools and places to leave your wheels overnight, and hosts trike drifting races during Boise's First Thursday events. Prizes have included bikes and GoPros — rest assured, this isn't the tricycling your six-year-old self mastered.
7. Grab lunch at the Basque Market
The large Basque community in Boise isn't a secret, and definitely isn't anywhere near underground. But where most people hit Bar Gernika or Leku Ona to get their food fix, the Basque Market can get overlooked…for no good reason. It's a great place for pintxos (Basque tapas), paella, bocadillos, wine, sandwiches, or to sign up for a cooking class / wine tasting while you're at it (also held regularly during First Thursdays). They're all about promoting the Basque community — check out the recipes on their website for proof.
8. Catch a movie under the stars
Movies under the stars are projected on a 30-foot inflatable screen at various parks throughout the summer. Showtimes start at dusk, and best of all: They're free. Sure, we're talking all family-friendly films (hosted by Boise Parks and Rec), but what group of childless 30-year-olds wouldn't want to watch Star Wars or Jumanji from a blanket spread on a grassy lawn in the warm twilight of a summer evening?
9. Open story slam at Story Story Night
Boise's Story Story Nights are kind of like open-mic night mixed with stand-up or slam poetry. Each session centers on a prearranged theme, but the show shapes itself as it's happening. It's all about true storytelling, and it's an amazing experience of unscripted honesty.
SSN has been running for seven years, but it's still a mostly niche activity. Check out Story Story Late-Night for adult-only, shameless, and sometimes outrageous story fun.
10. Riverside SUP at Caffe Luciano's
Luciano's might just be the closest possible cafe to the Boise River. It's located right on the 25-mile Greenbelt and is most easily accessed by bike or water (morning kayak, anyone?). You can pedal OR paddle right up for an amazing breakfast and authentic Italian food under the shade of cottonwood trees. Talk about living green.