in paid partnership with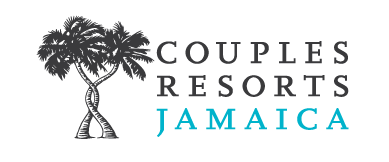 THERE COMES A point in every relationship where ordering pizza and streaming a movie is a big deal — hey, you took time out of your busy schedule for date night. That's hard. What's harder is breaking out of your routine and getting that spark back between the two of you, but where do you even start?
Vacation, that's where. But not just any vacation — you need one that's gonna be stress-free and brings you two closer together.
For that, look to Couples Resorts in Jamaica. Some travel can be a risky move, but not this. This is all about relaxing in the lap of luxury and indulging in each other. With four locations across the island, there's an extensive list of activities and excursions designed with just the two of you in mind. You can customize your own getaway, of course, but here's 11 ideas to get the romance flowing.
1. Unwinding at a spa villa
A trip to the spa never sounds bad. A girls' weekend, after a long week at work, whenever. But mom always said to dream big, and she's usually right. So take what you know of the spa experience, and think a thousand times bigger. That's what it's like staying at your own ultra-private Oasis Spa Villa at Couples Tower Isle, with unlimited spa treatments, in-room dining, and personal plunge pools.
This means you don't go to the spa, you stay at the spa. Get a couple's massage (sea-side or in a private tree house are also options), soak in the tub side by side, bask in the rays on your private terrace, whatever speaks to you — just be sure to remember how lucky you are to be experiencing the good life together.
2. Sampling the best rum on the planet
To get the heat going between you and your beau, the tastiest way is to go rum sampling. This fiery-sweet liquor is Jamaica's mainstay, made from leftover sugarcane and placed in oak barrels to age. You wouldn't go to Napa without sampling the wine, you wouldn't go to Germany without sampling the beer — and Jamaica and rum are just as synonymous.
To get started on your "spirited" adventures, check out Appleton Estate, the second-oldest rum distillery in the world. Simply upon waiting for your tour to start, you'll be handed a rum punch — consider it an opportunity to toast to each other. From there, you'll get to sample a variety of rums, from spiced to just-distilled to those from the previous century.
Hint: Make sure to bring a bottle back for a casual nightcap later.
3. Hiking a waterfall
You've hiked mountains together. You've gone on long walks, kayaked — but have you ever hiked up a waterfall?
If you stay at either of Couples' Ocho Rios locations, a trip to Dunn's River Falls is included in your stay. The hike lasts 60-90 minutes, and it's as immersive as you want it to be — wade waist-high through the water in the lagoons and climb the drenched rocks (there are natural steps for easy climbing), or simply take the stairs off to the side to reach the top.
The area is shaded, so you'll stay cool, and it's all within Dunn's River Falls Park. If you decide to go at it on your own, you can also picnic, watch the sunset, or just chill in the water together (the natural steps have created a few small lagoons), taking in the Jamaican rainforest from the best seat in the house.
4. Horseback riding — in the Caribbean
Horseback riding can be super romantic, but for something spicier, you gotta take to the water. On your horse. Yes, horseback riding in the Caribbean is an activity offered at Couples, and yes, it's awesome.
Riding a horse through the water may sound a bit difficult, but the horses here are very familiar with these warm waters. This is a full-on sensory experience like none other, and Jamaica's just the place to do it — you might not get this opportunity on your next vacation. Or the one after, or the one after.
Most tours start in the countryside (a view not many visitors get), and the grand finale is a swim through the Caribbean atop your horse. Your Instagram feed will never be the same again.
5. Taking an ATV safari
You probably drive on four wheels with your partner all the time, and it doesn't seem like a big deal. When you're on a rigorous trail on an All-Terrain Vehicle (ATV), however, that requires some serious trust. Watching your partner nail sharp turns at speed is definitely not unattractive, either.
To experience every terrain of the island, hit up Blue Hole Estate in Ochos Rios (near Tower Isle and Sans Souci). You'll get the chance to take a drive on the wild side through the Jamaican jungle, the bucolic outback, and even some rugged mountainous terrain.
Or if you're at Negril, check out the 4×4 Jeep Safari. You'll get views, culture, and history (be sure to stop at the sugar plantation ruins) while cruising the backroads with your beau. Pack your suit, because you'll want to dip into the river, too. Speaking of…
6. Skinny-dipping on a private beach
Something about being in a place like Jamaica demands that you become a little more…carefree. While many places are overrun by tourists and most nude beaches are simply clothing-optional, a trip to a more secluded, au naturel beach can't not be romantic. If cuddling on the couch to a Netflix binge is good, this is downright magical.
Couples is different from most resorts in that three of their four properties have designated au naturel areas. At Tower Isle, you take a short boat ride to a small island off-shore — it's entirely private, and you have to be nude. At Couples San Souci, there's an au naturel beach that's also totally private, and the views of the sunset there are unparalleled. It's all super discreet, and odds are you'll leave feeling liberated and refreshed — and definitely bonded together.
7. Catamaran cruising to a cave
With a stay at most Couples resorts (Sans Souci being the exception), you'll get a chance to take a catamaran cruise through the Caribbean (heck, go twice — it's included, after all!), but at Couples Negril, there's a surprise ending: caves.
You'll depart in the afternoon, cruising the waters rum punch in hand, sliding down the boat's waterslide, jumping in the water near the cliffs, and finally getting the chance to swim in and around the caves. Once you've got your adrenaline fix, it's back to the boat for fresh fruit, a seafood spread, and the sunset. And one more rum punch, because why not?
8. Hopping on a river rafting expedition
Picture a Jamaican version of a gondola ride through Venice, and you have your next must-do activity — a river rafting journey on the Martha Brae River through the dense Jamaican jungle.
You'll spend a relaxing afternoon aboard a private 30-foot bamboo raft with only a captain guiding you along your three-mile journey. Your navigator will explain to you the local folklore, and the pair of you will enjoy the chance to take a quick dip in the river at the tour's end.
9. Taking dinner to the next level
One of the best things about staying in an all-inclusive resort is the chance to dine on superb complimentary meals — and at a resort like Couples, it's not just the food that's worth it. The restaurants are fantastic, but there's two ways to bust the romance meter, making it a meal to remember.
Number one is getting dinner on the beach. By yourselves. By candlelight. At sunset. Wine's included, and the soundtrack is the waves. Towards dessert the stars come out, and the whole thing will feel like the set of a Nicholas Sparks movie. (This isn't part of the all-inclusive experience, but it's well worth the extra cost.)
Number two is, of course, room service. If you can't bear the thought of leaving your Oasis Spa Villa at Couples Tower Isle — and no one would blame you — don't. Heck, hop in your plunge pool to enjoy dinner. No one's around to tell you you can't.
10. Flying in the sky on a canopy tour
Strap on your helmets, ladies and gents, we're flying high through the trees. Cited as having the longest zipline in the Caribbean, Jamaican Zipline Adventure Tours is second-to none. (The Jamaican rainforest is hard to beat, too.)
Close to both Negril and Montego Bay, you'll be sent on a sky-high ride through Lethe Estates. This gated farm (the lush Jamaican kind, not the Midwest kind) has five lines to zip across, the longest being a 1,600-foot jaunt overlooking Jamaica's dense forest canopy and Great River. After all, you shouldn't leave the island until you've explored it from the air, too.
11. Cliff-jumping in Negril
Live reggae music as the sun sets. Cold drink in hand. Sitting at a café on the edge of a cliff? Yep. Rick's Café in Negril sits on top of a 35-foot-high cliff, right on the water's edge. It's become a sort of tradition for those that flock here to come for the cliff-jumping first, and the drinks, views, and food second (though Rick's is consistently rated as one of the top 10 bars in the world).
There's plenty of smaller cliffs to conquer if you don't want to start off at 35 feet, and you'll run into plenty of people just taking in the acrobatic show. But whatever you choose to do, don't leave before sunset — you can people watch all day and take in the live music, but Mother Nature's performance will be the best one there is.