24 Best Experiences To Have Your First Time in Miami
Cuban and Latin American immigrants brought their Latin culture to Miami and transformed the winter retreat for retirees into a thriving Hispanic metropolis known as "The Gateway to Latin America." With its multiculturalism comes unique experiences you can only have in Miami.
We hope you love the Airbnb experiences in Miami we recommend! Just so you know, Matador may collect a small commission from the links on this page if you decide to book a stay. Listed prices are accurate as of the time of publication.
Little Havana Walking Tour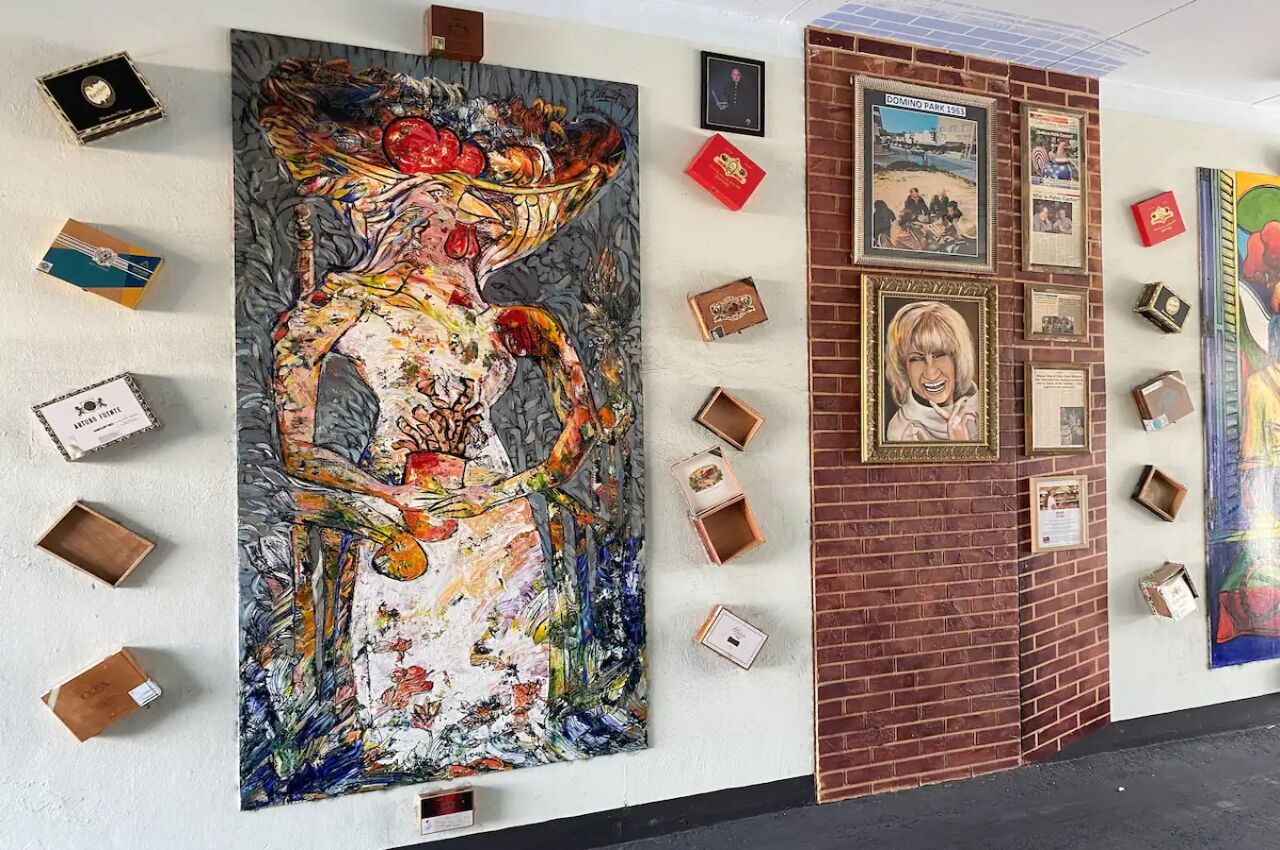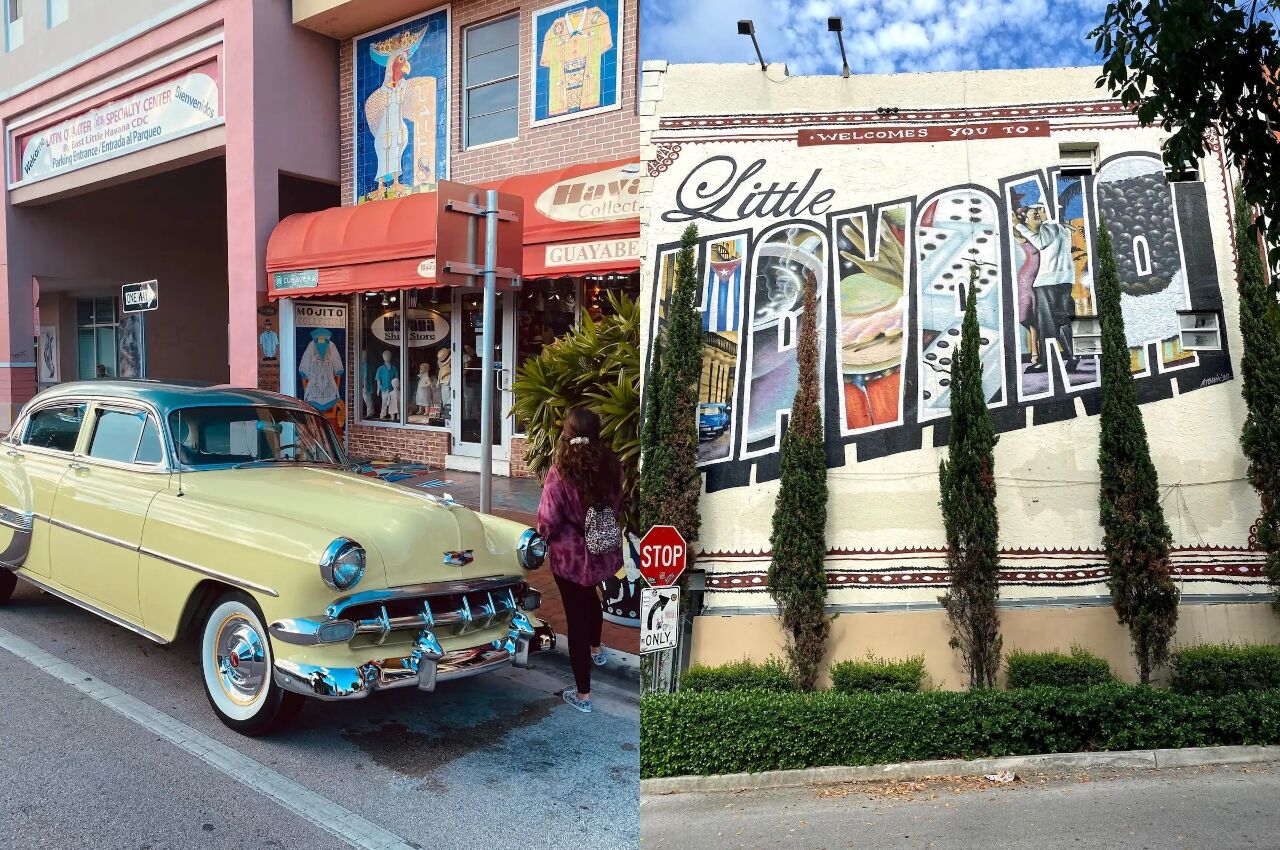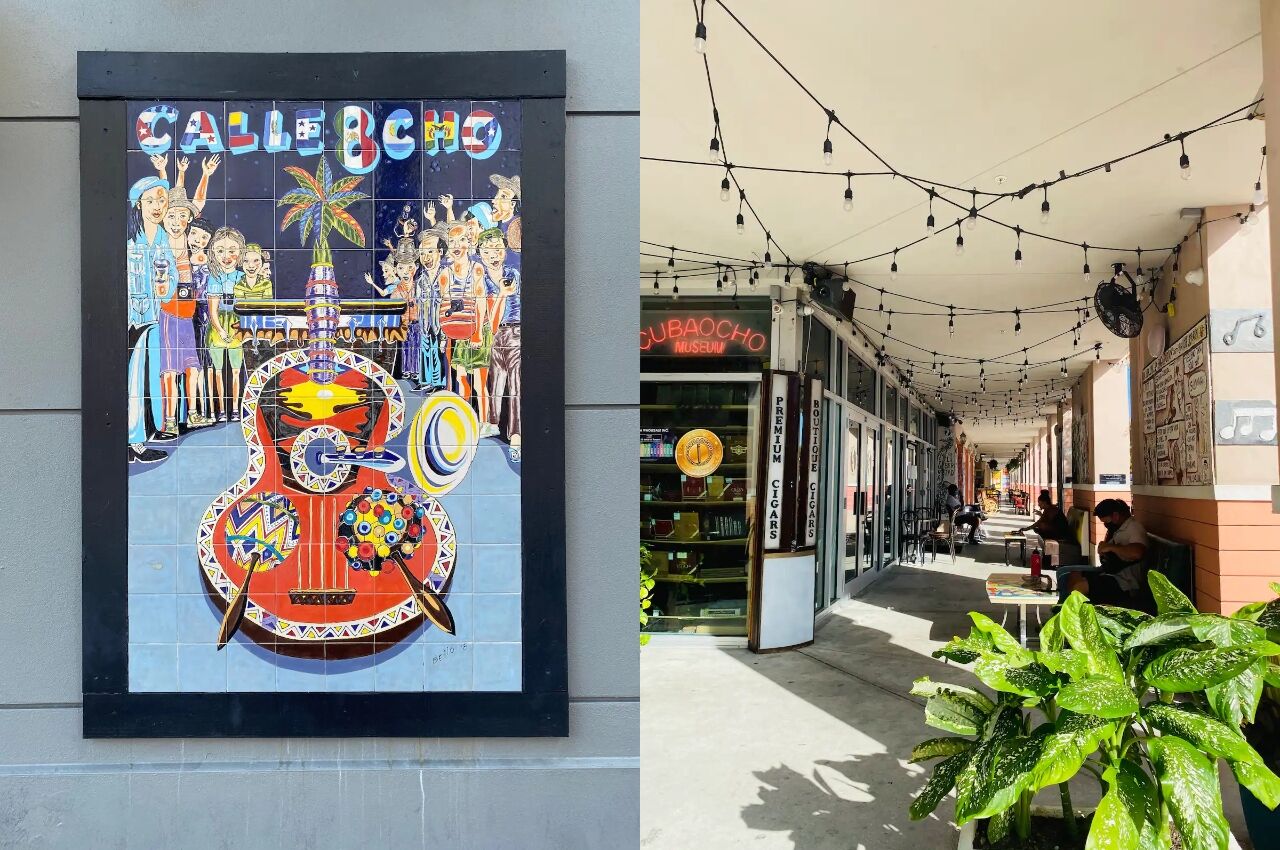 You can't miss out on Little Havana when in Miami, and this Airbnb experience showcases the best of the city's famed neighborhood. You'll revel in the beauty of Little Havana and its street art, live music, and food, with plenty of photo opportunities. The tour also visits Domino Park, a bonafide tobacco shop, and the Cuban Memorial Boulevard. The experience starts with a Cuban cafécito and ends along Calle Ocho, the heart of the district.
Price: From $40 per person
Dive into the natural surroundings of south Florida at Paddle Boards, perfect for first timers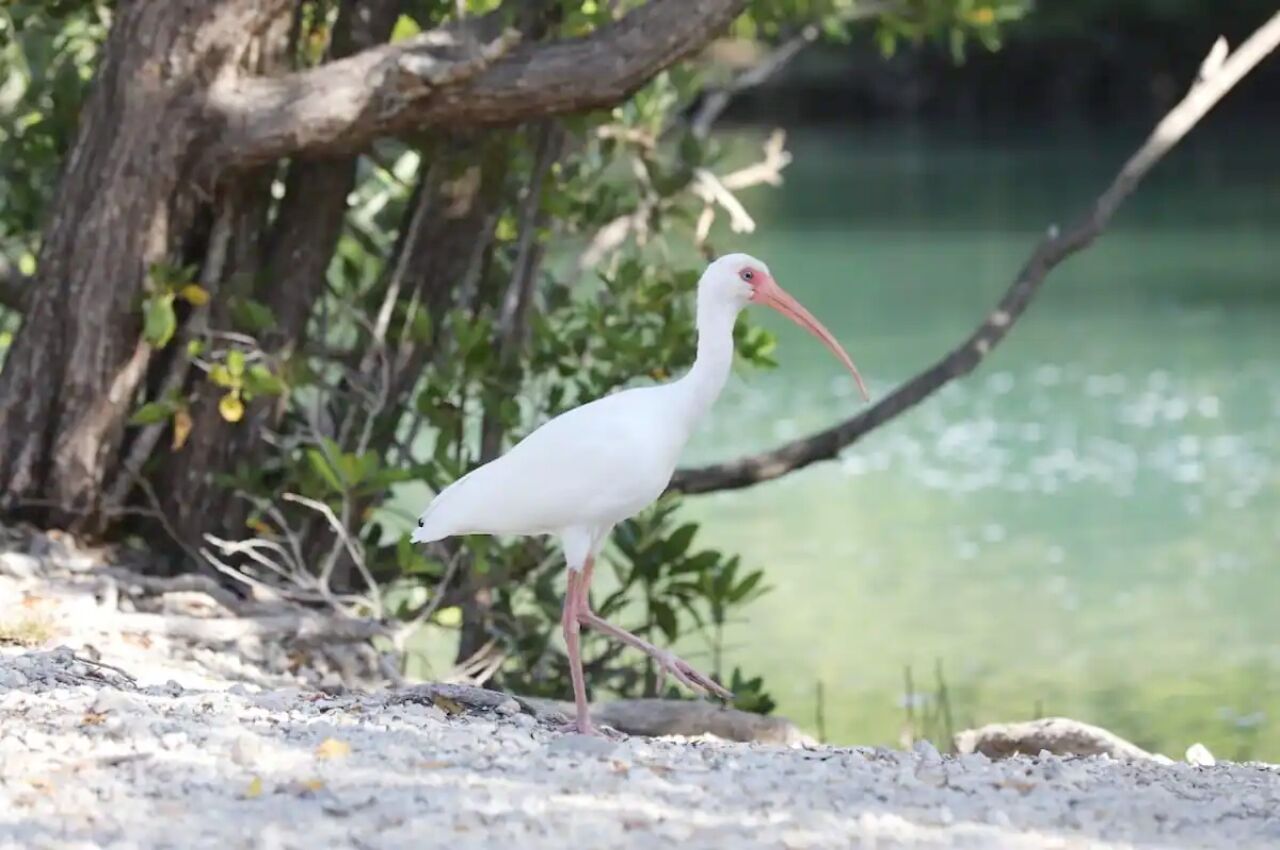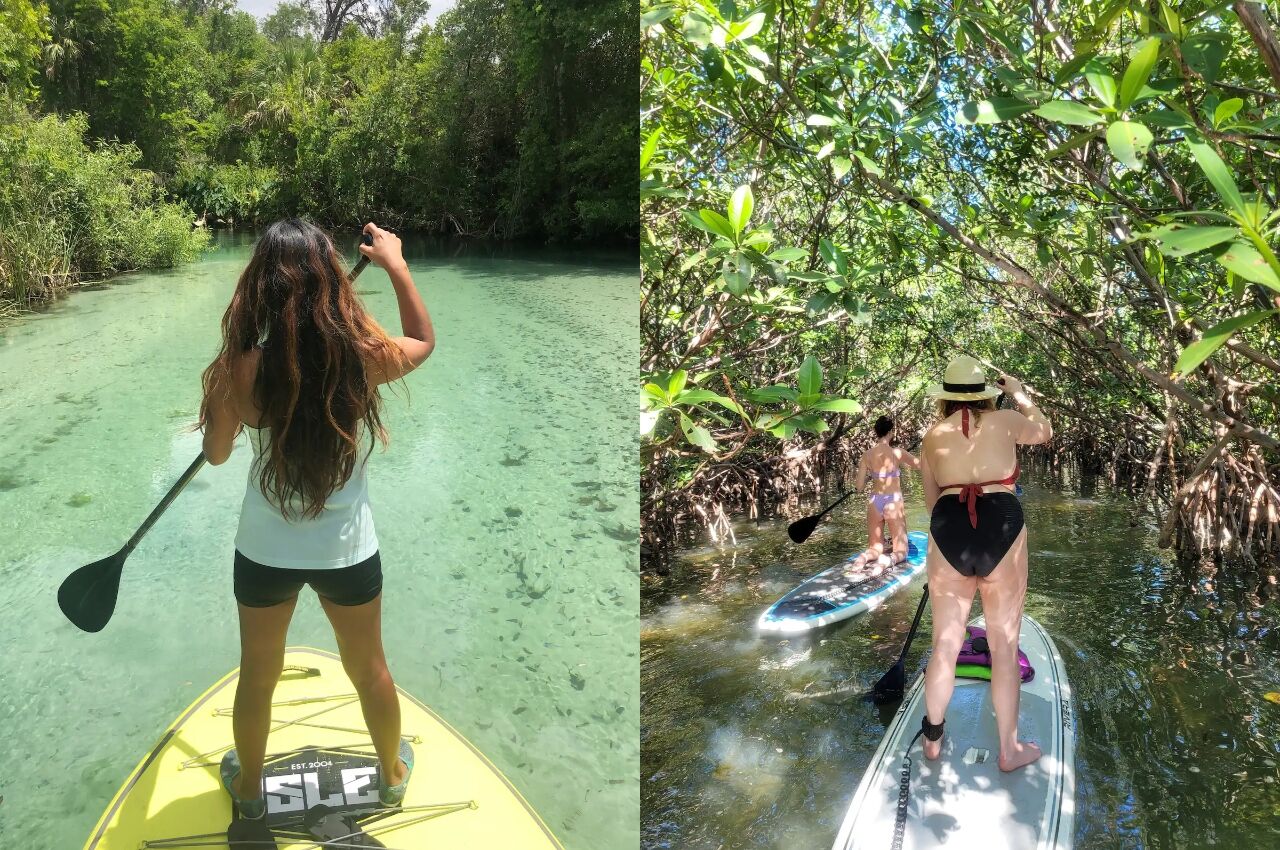 Immerse yourself in a different side of Miami than the hustle and bustle of the city — its beautiful natural surroundings including marshland, mangroves, and wildlife. This Airbnb experience in Miami gives you a chance to try something different for a change and its built for first-timers on a paddleboard (that means no fast current and plenty of time to learn the basics of paddling and standing up). Try out nature paddle boarding, discover unique natural canals and wildlife, and learn a new skill and hobby — all with plenty of time to get back to the heart of the city for dinner.
Price: From $69 per person
Historic Bike Tour over Miami Beach, Surfside & Bal Harbour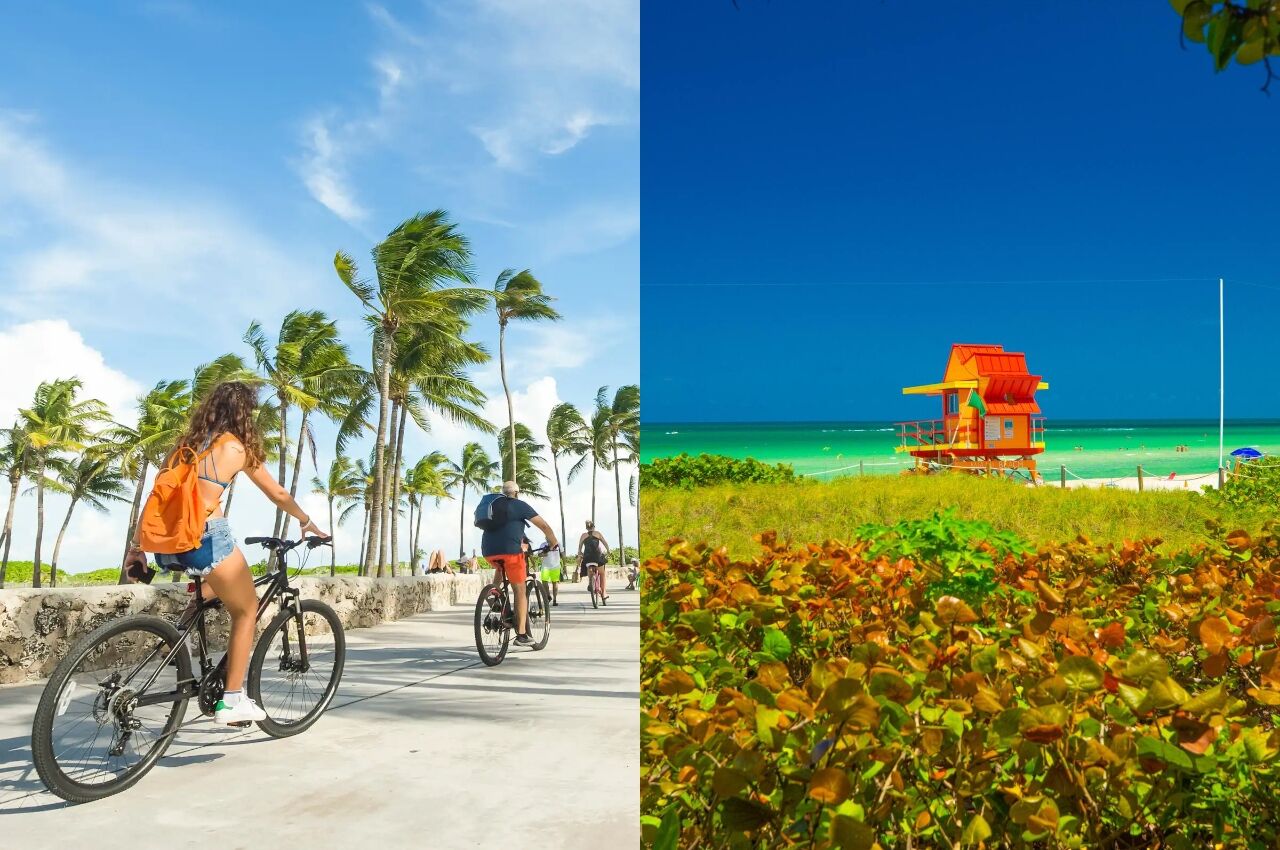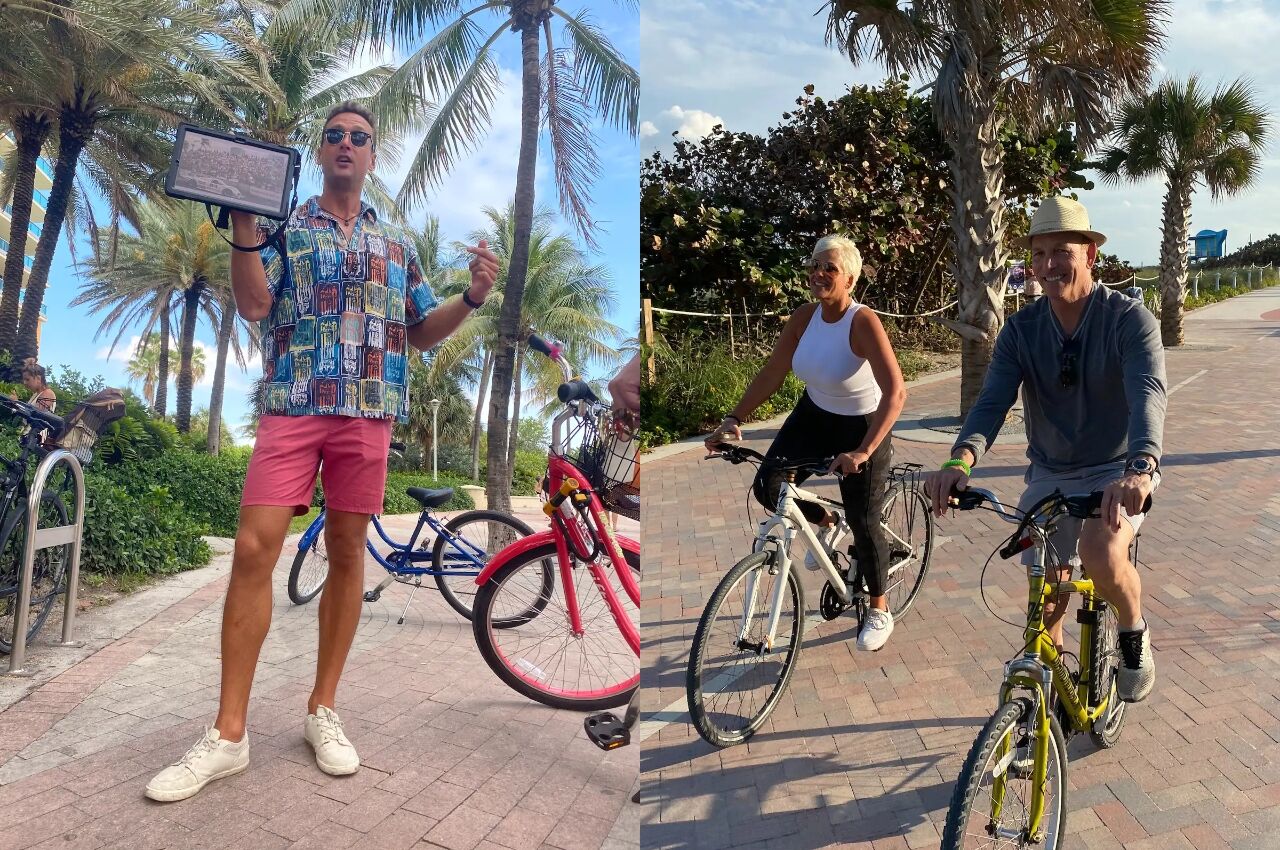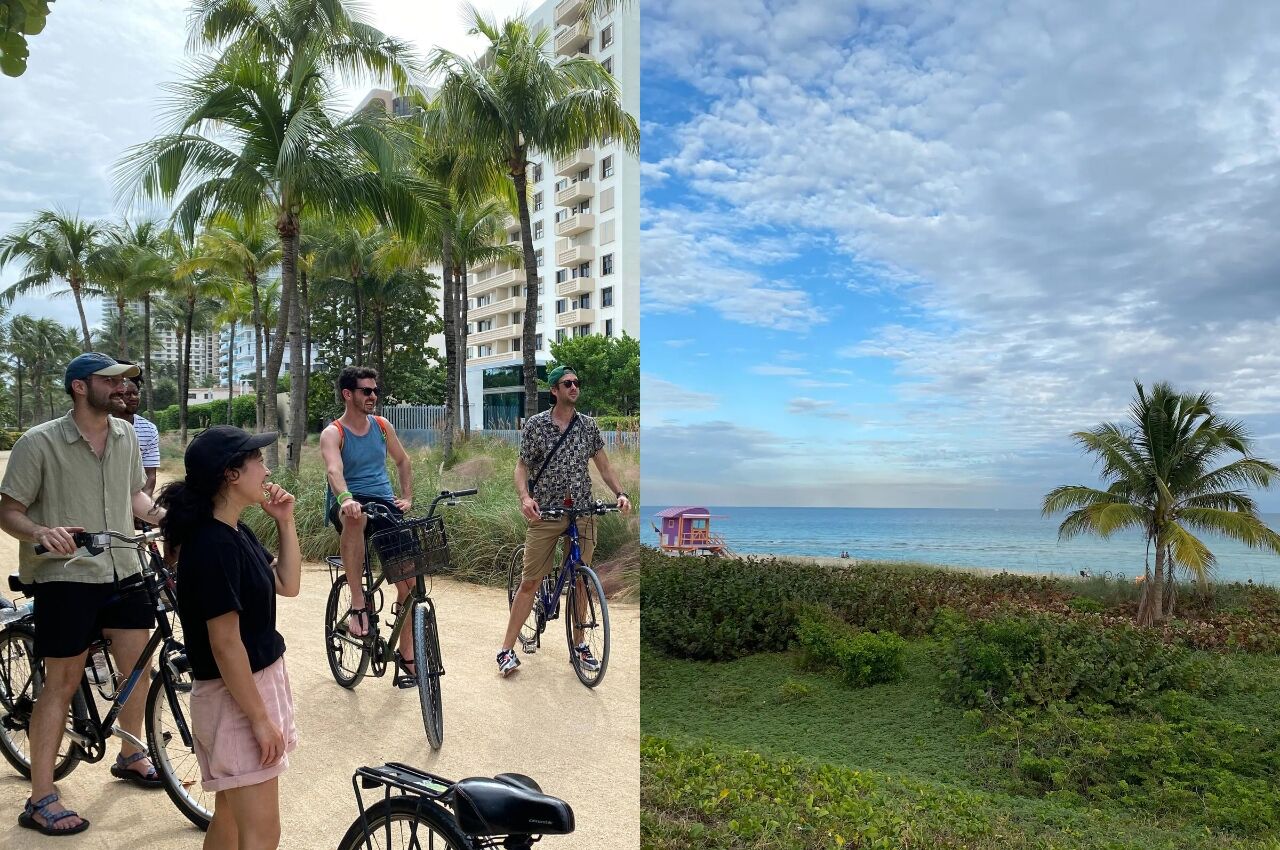 Learn a bit of history about some of the iconic spots in Miami, all while having a fun bike ride. This Miami Airbnb experience departs from the southern part of Miami Beach and continues to the northern spot of Bal Harbour. Learn about the history, culture, and other interesting facts along the way, while taking in plenty of beautiful beach views.
Price: From $99 per person
An unforgettable dinner from an incredible chef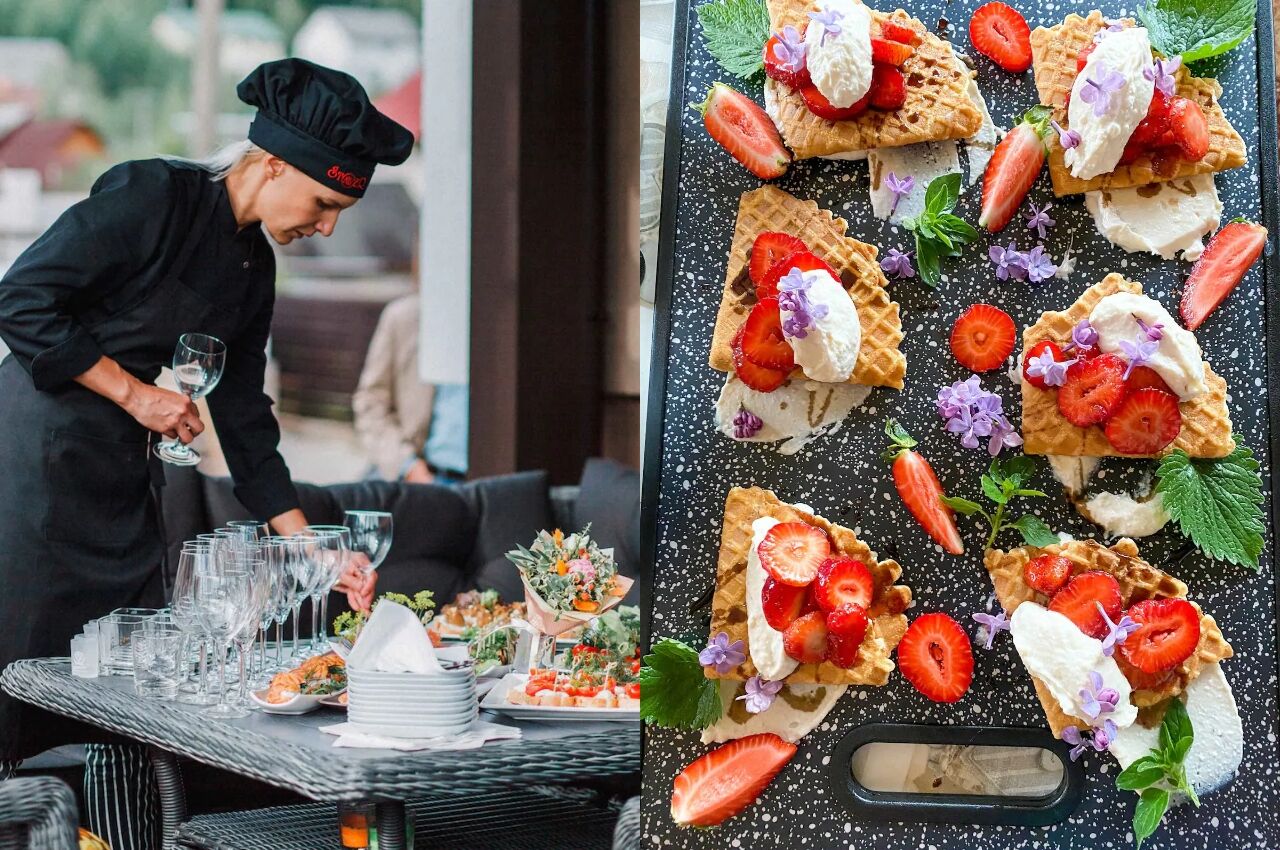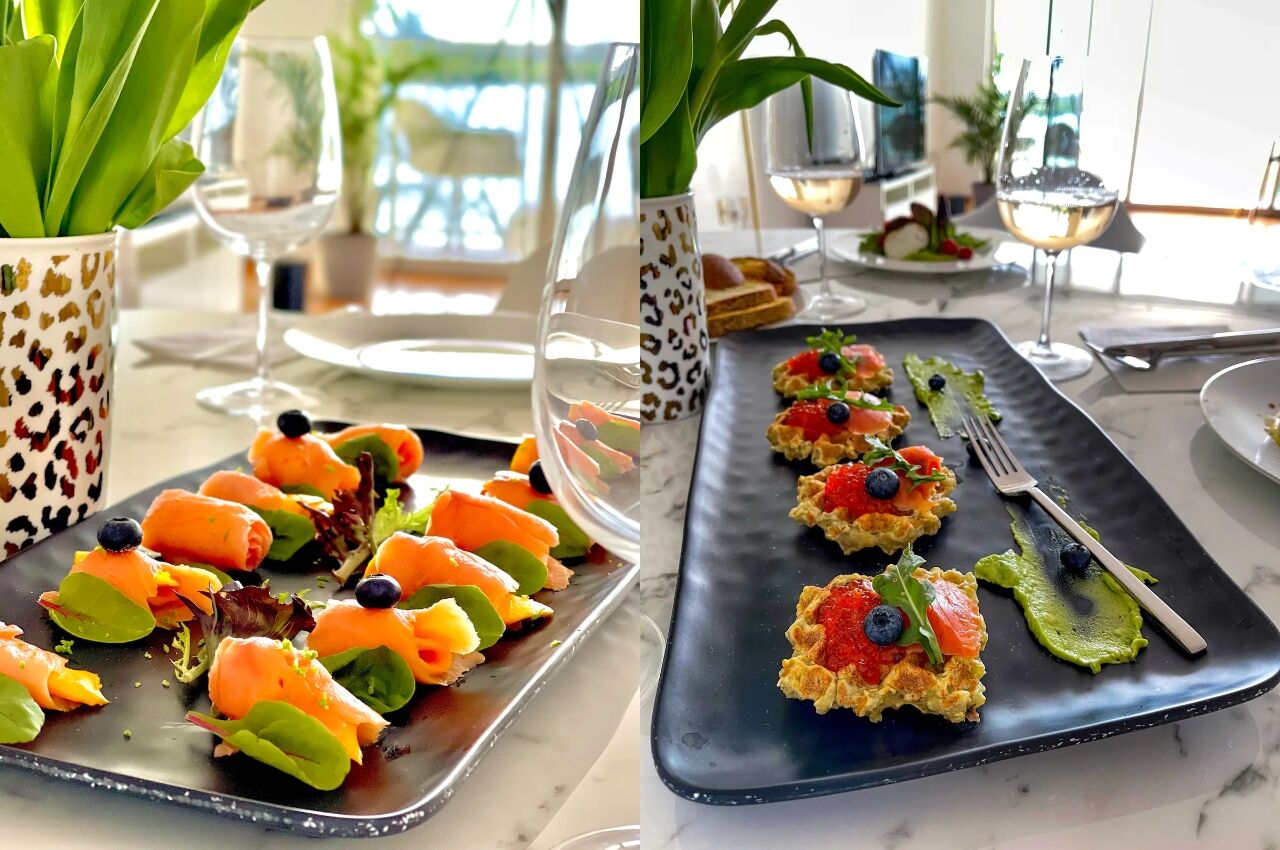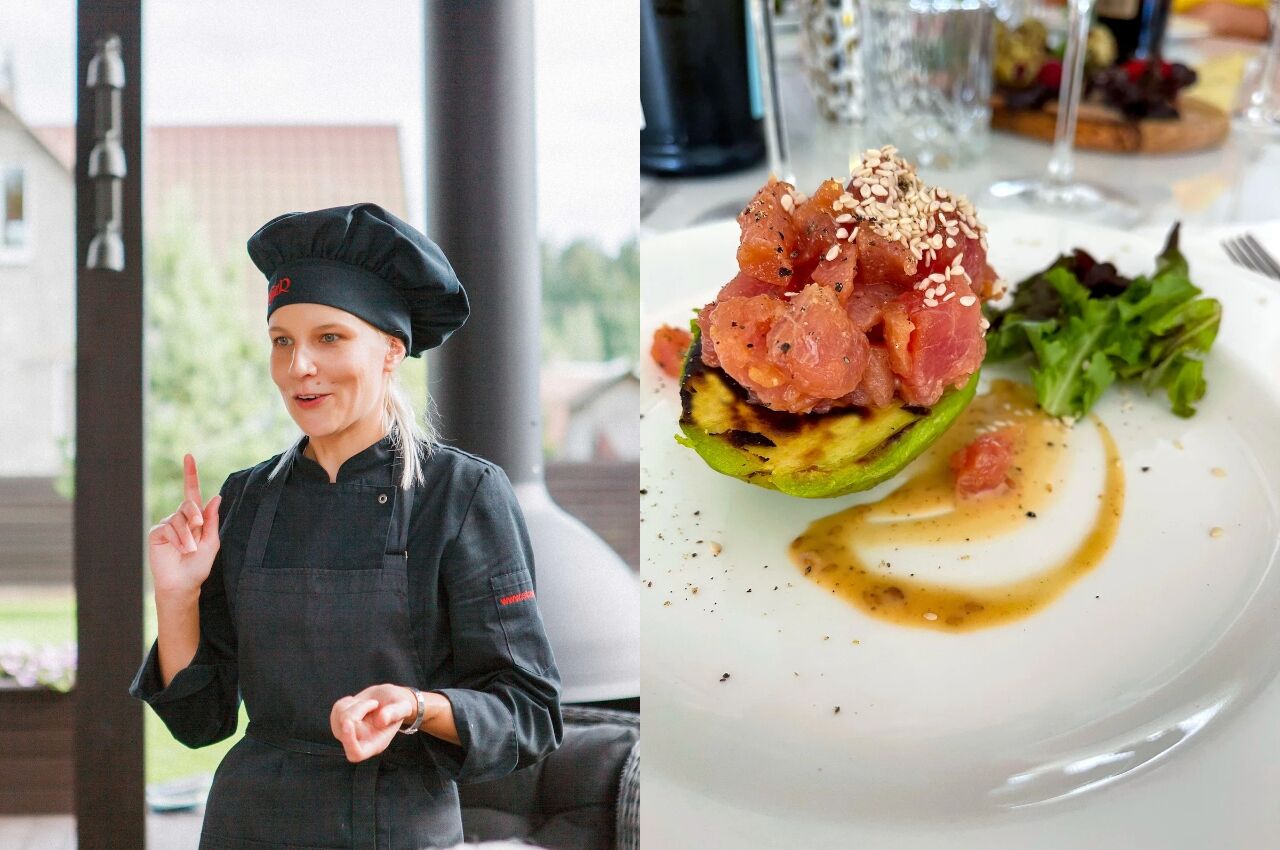 After all the touring and walking around, why not sit down and have a gourmet meal? Treat you and your group to a delicious gourmet meal while in Miami. With a menu personalized just for you and your group, this private cooking experience will be something to remember. Menus focus on local cuisine, with vegan options available — though the chef also specializes in the area's seafood. The experience lasts 2.5 hours and includes drinks, along with plenty of good conversation. Your group will enjoy the experience in private.
Price: From $199 per person
The Original Cuban Food Tour of Little Havana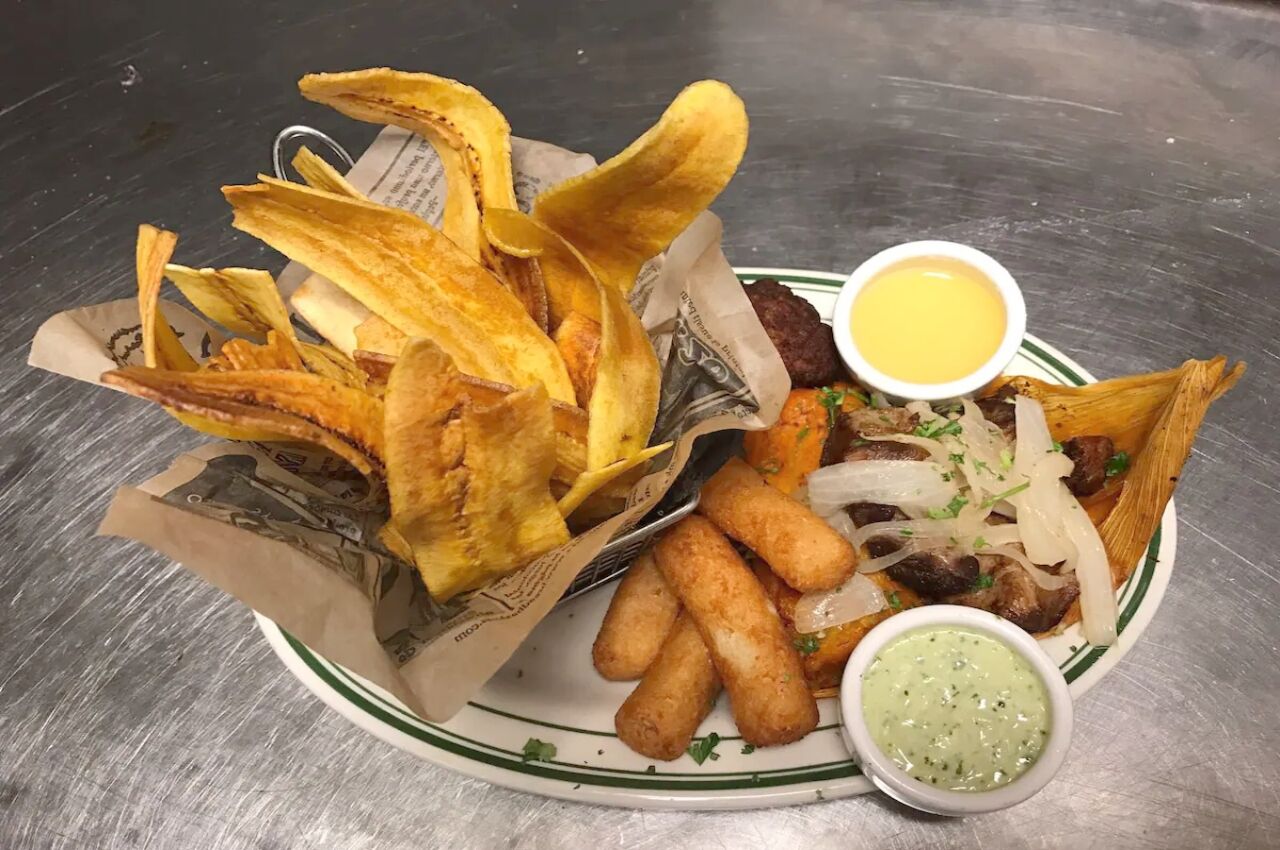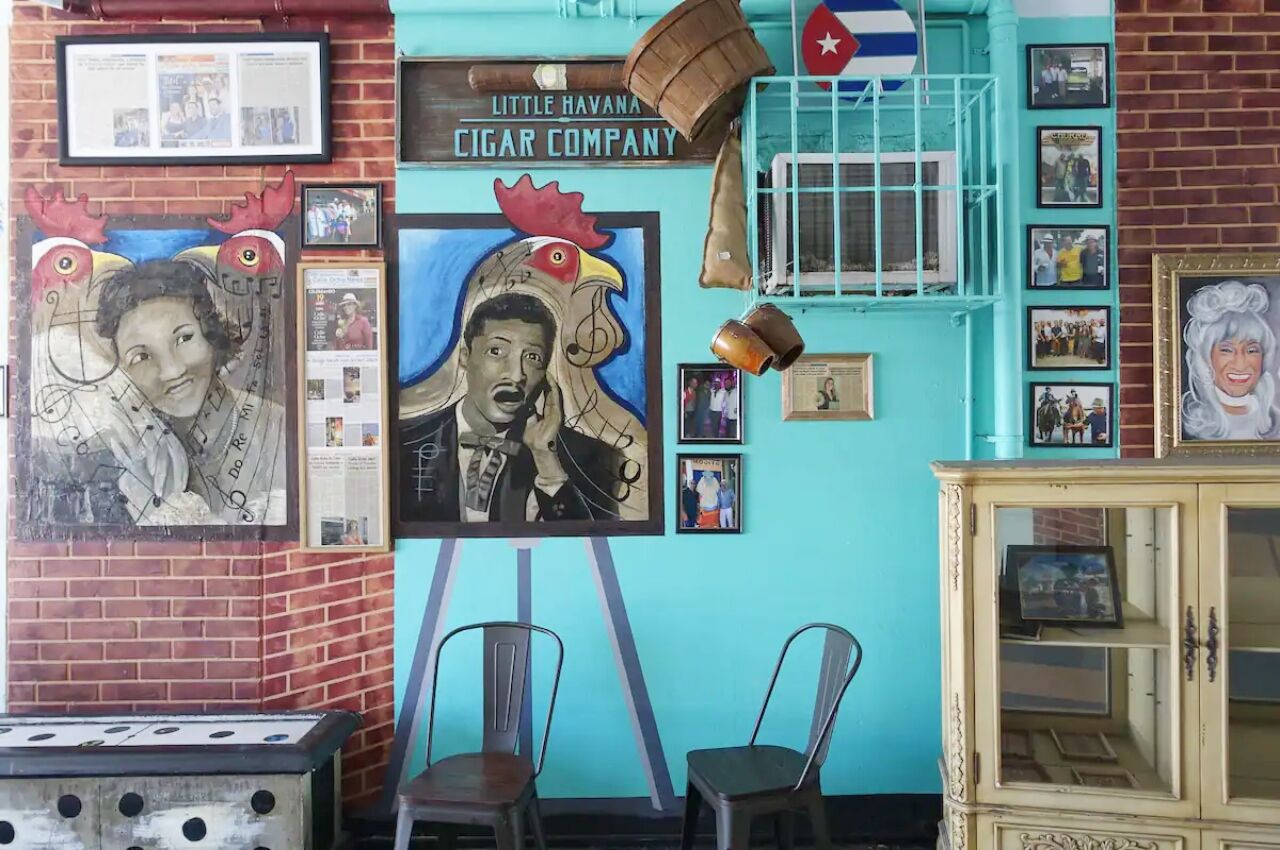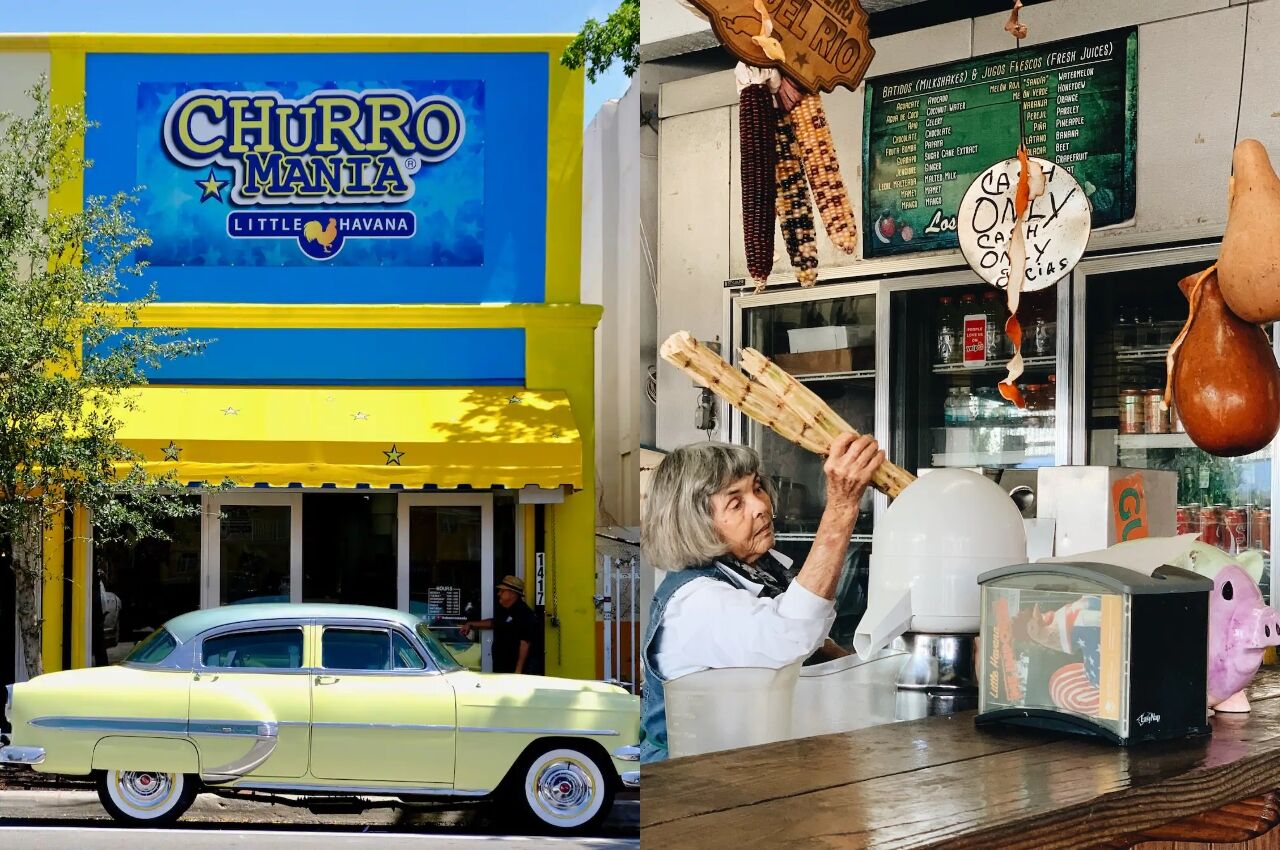 Take in the history, culture, and food of one of Miami's Cuban community in this experience. Rather than driving around trying to find the perfect Cuban restaurant to try, dive into the best of the Cuban food scene in Miami with an expert. Taste delicious food from picadillo empanadas, croquetas, and more with this food tour. While you're eating you'll learn the culture behind the food the stories behind the recipes.
Price: From $69 per person
Transparent Kayak Adventure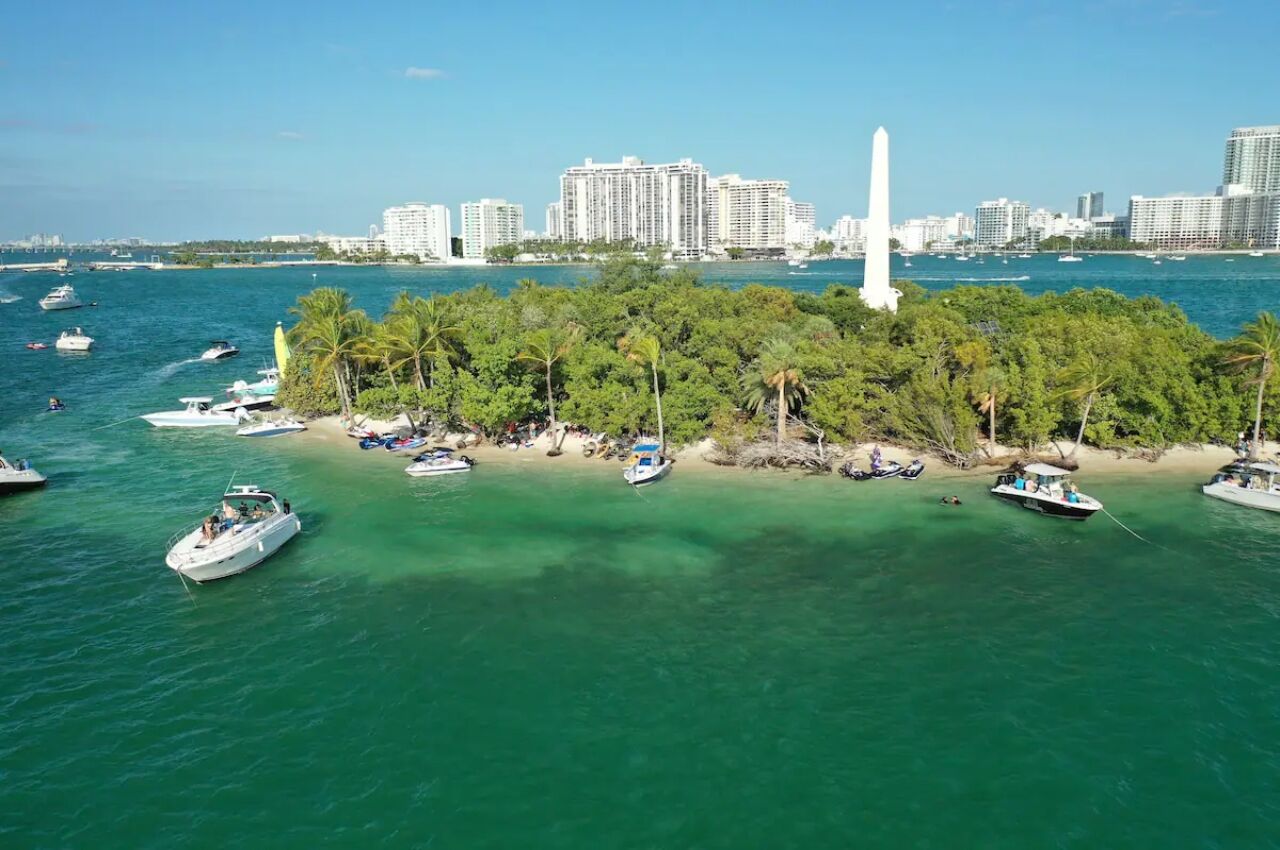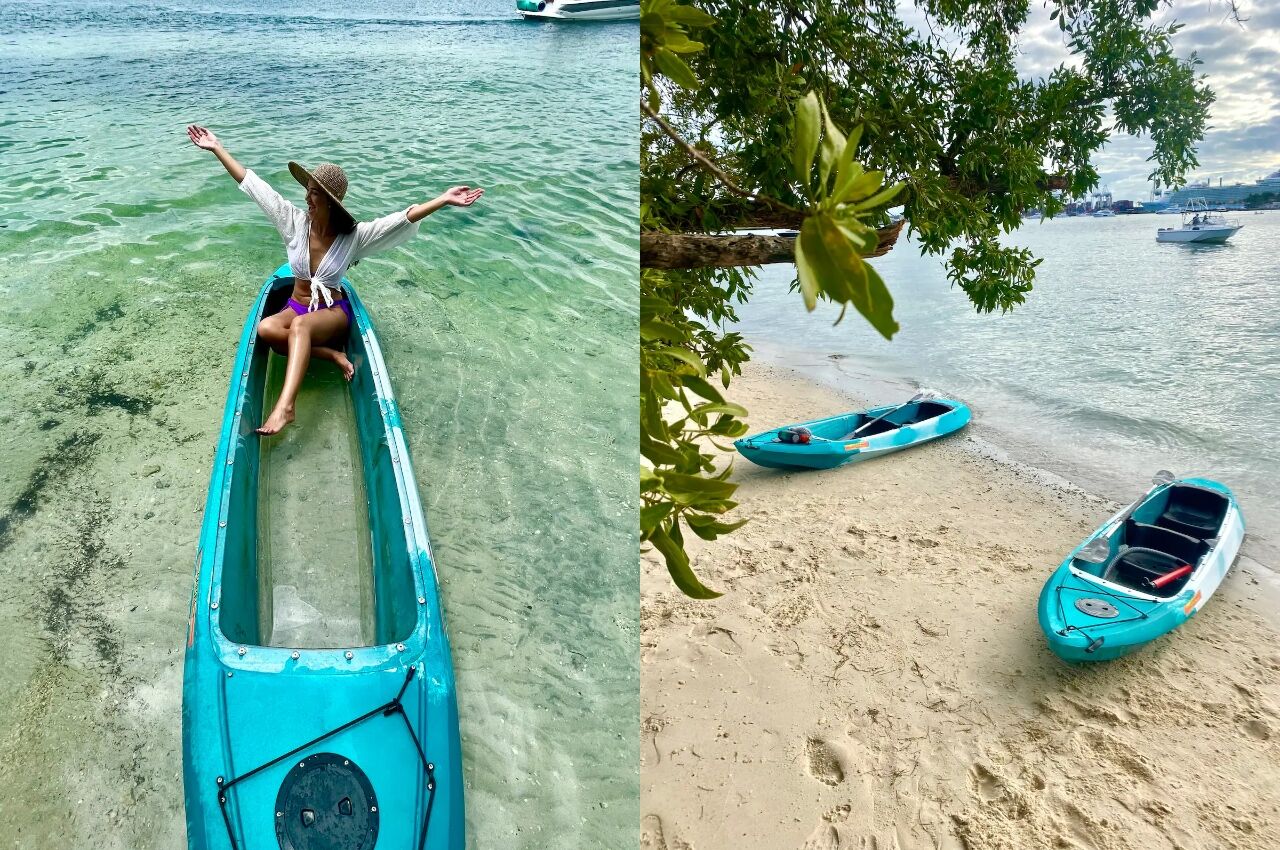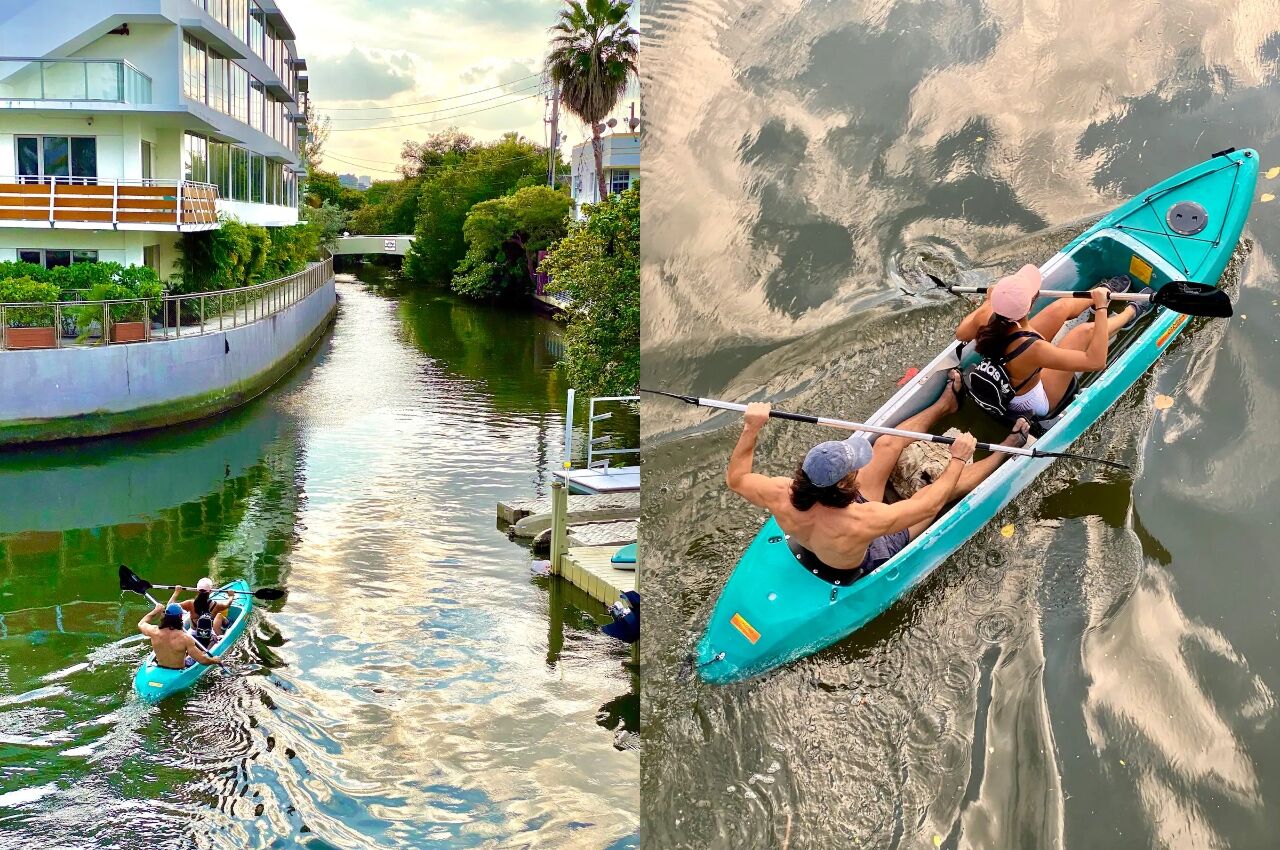 Enjoy this unique outdoor adventure and create memories of a lifetime. Experience transparent clear kayaking in the historic Collins Canal. You'll sip champagne while paddling through one of Miami's most stunning areas, with historic architecture and wild natural surroundings. This immersive experience will have you appreciating the beauty of nature. See different wildlife like herons and iguanas — and whatever happens to swim underneath your boat.
Price: From $68 per person
Wynwood Art District
 Wynwood Art DistrictMiami, United StatesEnjoy Miami's street art
#gallery #free
It is rated as one of the top Graffiti areas in the US along with New York City, Los Angeles, and Philadelphia. Once a neighborhood of empty warehouses, it's now known for its colorful murals concentrated on NW 2nd Avenue between NW 20th Street to NW 36th Street. Start at Wynwood Walls (NW 2nd Avenue and 25th Street), where the vision began in 2009.
Fairchild Tropical Garden
 Fairchild Tropical Botanic GardenCoral Gables, United StatesA tropical garden like no other
Fairchild Tropical Botanical Gardens located 5 miles south of Miami, is one of the treasures of Miami often missed by tourists who do not have a car. The 83-acre botanic garden houses extensive collections of rare tropical plants. The Garden opened to the public in 1938, is named after Dr David Fairchild, one of the great plant explorers. There are several exhibits on the grounds including a 2 acre Tropical Rainforest, Spiny Forest of Madagascar and Wings of the Tropics, a collection of exotic butterflies from Central and South America. A guided tram tour runs hourly. There are festivals at Fairchild Gardens throughout the year, so check their website (www.fairchildgarden.org) for events.
Biltmore Hotel
 Biltmore Hotel Miami Coral GablesCoral Gables, United StatesA Miami landmark
#fine-dining

The Biltmore Hotel built in 1926 in the Coral Gables residential area is one of the most fashionable hotels in Miami. The guest list includes US presidents, European and Hollywood royalty, and notorious gangsters. Enjoy afternoon tea served in the lobby Wednesday through Sunday at 2 pm and 3:30 pm. Don't miss the Grecian statues overlooking the outdoor pool of this National Historic Landmark. The pool hosted aquatic galas in the 1920s that drew crowds of up to 3,00 spectators on Sundays to watch synchronized swimmers and diving events. The Palme d'Or, the longest-running French restaurant in the Miami area offers fine dining. On Sunday, there is Champagne Brunch in the courtyard which is well worth the $85 plus tax and gratuity (per person).
KYU Restaurant in Wynwood
 KYUMiami, United StatesGreat new restaurant in Wynwood
#fine-dining

This Asian-inspired restaurant is the latest additional to an expanding list of dining options in the Wynwood district. The menu focuses on wood-grilled Asian specialities with a touch of American barbeque. It's a winning combination. Think of it as Asian tapas, so go with a few friends and share. Tuesday to Sunday, 4:30 pm to 7:30 pm, is Happy Hour offering a selection of dishes at $5 and drinks starting at $4.
Bike across the Venetian Causeway
 Venetian WayMiami Beach, United StatesBike across the Venetian Causeway #free #free

The Venetian Causeway, constructed in 1925, connects mainland Miami with the Venetian Islands and Miami Beach. The Venetian Islands are a chain of six artificial islands in Biscayne Bay created from materials which came from the dredging of the bay during the Florida Land Boom of the 1920's. The Causeway, 2.8 miles in length, is a popular place for people to jog, ride bikes, or stroll.
The Frieze Ice Cream Factory
 The Frieze Ice Cream FactoryMiami Beach, United StatesOn Lincoln Road, take a break for ice cream #cheap-eats

On Michigan Avenue, just a block south of Lincoln Road is The Frieze Ice Cream Factory. Owned and operated by the Warren family since 1987, this is the place for all-natural ice cream and sorbet. Try their mango or lychee sorbet.
Lincoln Road Pedestrian Mall
 Lincoln Road MallMiami Beach, United StatesStroll Lincoln Road
#open-late #cheap-eats

Walking the eight blocks of the Lincoln Road pedestrian mall are as obligatory to a Miami vacation as a visit to the beach. Lincoln Road is a great place for Happy Hour and people watching, and there are a couple of noteworthy stops among the increasingly upscale stores. At the corner of Euclid Avenue and Lincoln Road, you are greeted by the squawking of a flock of monk parakeets perched high in the date palms. Many of these non-native birds escaped from their habitats during Hurricane Andrew in 1992 and have taken up residence on Lincoln Road.
Britto Gallery
 BrittoMiami Beach, United StatesTake home something Britto to remember Miami
#souvenirs

Romero Britto, originally from Brazil, launched his career as a Pop artist in Miami. His distinctive style with brightly colored shapes and Cubist influence epitomizes the vibrancy of Miami. The Britto store is located at 532 Lincoln Road.
Learn to Salsa at Yuca Lounge
 YucaMiami Beach, United StatesLearn to dance Salsa at Yuca Lounge
#dancing

Join the 2-hour Salsa classes every Wednesday and Friday nights at 8:30 pm on the second floor. A 1-night pass is $40. No prior experience is necessary. There are several instructors teaching Level 1, Salsa Basics to Level 4, Advanced Salsa.
Rent a Segway or bike and explore the Miami Beach Boardwalk
 Miami Beach BoardwalkMiami Beach, United StatesRent a bike and explore the Miami Beach Boardwalk

Miami Beach has a boardwalk that extends from South Pointe Park to 21st Street that caters to pedestrians, joggers, bikers, Segway, and skateboards. No bikes are allowed north of 21st Street. On one side, you have the view of the Atlantic Ocean and sand dunes and on the other the hustle and bustle of Collins Avenue or Ocean Drive. You can rent a Segway or bike, or use the Citibike "bike sharing" program. Bike docking station locations are shown at www.citibikemiami.com. Use your credit card to rent a bike and ride to your destination. The sturdy three-speed bikes with large front basket are perfect for exploring the area.
Raleigh Hotel
 The Raleigh HotelMiami Beach, United StatesAn Art Deco icon
#pool

The pool at the Raleigh Hotel has been a Miami Beach icon since it served as the backdrop for Esther Williams's films in the 1940's and 50's. Although the curvaceous pool is the drawing card, the Raleigh is considered a "Grand Dame" of Art Deco Style. Enjoy the pool with a day pass for $25 per person on weekdays and $50 per person on weekends.
New World Center
 New World CenterMiami Beach, United StatesEnjoy outdoor entertainment
#livemusic

The New World Center is Home to the New World Symphony, a unique post-graduate orchestral academy. The New World Center Campus is the result of the collaboration between the co-founder of New World Symphony, Michael Tilson Thomas, and Pritzker Prize-winning architect Frank Gehry. Grab a blanket and picnic basket and head to the adjacent Soundscape Park with its surround sound system and enjoy free outdoor movies on the 7,000-square foot projection wall of the New World Center. Movies are shown every Wednesday evening from October through May. There is a series of New World Symphony Wallcast concerts as well (refer to their website for the schedule). All events are free.
Stop by David's Café for Café Cubano or Cafecito.
 David's Cafe CafecitoMiami Beach, United StatesStop by David's Cafe for Cuban coffee #coffee #cheap-eats

Served in a small cup, like an espresso cup, Café Cubano is very strong and very sweet. Other caffeine options are a Colada, a large Café Cubano, which is meant to be shared or a Cortadito, Café Cubano with milk. The family owned restaurant is open from 6 am to 10 pm every day and serves breakfast, lunch, and dinner. Try a Cuban sandwich (ham, pork, swiss cheese with pickles and mustard on Cuban bread) or another Latin favorite, tostones (fried green plantains).
Art Deco District
 Miami Design Preservation LeagueMiami Beach, United StatesA unique treasure of South beach
#free #history

Miami Beach's Art Deco District is home to over 800 Art Deco structures, built between 1923 and 1943. The Art Deco District is now recognized by the National Register of Historic Places. Most of the historic buildings are along Ocean Drive between 5th Street and 15th Street, where Ocean Drive stops. Continue Collins Avenue from 15th Street to 18th Street for more historic hotels. Begin your exploration at the Art Deco Welcome Center (Ocean Drive and 10th Street), home of the Miami Design Preservation League, which formed in 1976 to preserve the historic hotels from being razed by developers.
Eat at Joe's Stone Crab
 Joe's Stone CrabMiami Beach, United StatesNo better place to enjoy the legendary stone crab
#fine-dining

No visit to Miami is complete without stopping at Joe's Stone Crab for the legendary stone crab, a delicacy introduced to the world by Joe Weiss, the founder of Joe's Stone Crab. Joe's does not take reservations, so be prepared to wait or arrive at 5:00 when the restaurant opens. An alternative is to have lunch (same menu as dinner) when it is much less crowded. There is a limited number of parking spaces for those dining at Joe's in the free self-parking lot across the street from the restaurant. Valet parking is available ($6 at lunch and $7 at dinner).
Smith and Wollensky at South Pointe Beach
 Smith & WollenskyMiami Beach, United StatesEnjoy waterfront dining
#fine-dining

When you tire of the sand or need some refreshment, go to Smith and Wollensky and dine on their outdoor patio overlooking the waterfront of Government Cut. There are no reservations for outdoor seating, so go off hours or be prepared to wait. It's a great place for watching the cruise ships sail out through the Government Cut inlet, a manmade channel between Miami Beach and Fisher Island which allows better access to the Port of Miami. Miami is the cruise capital of the world, so your chances for seeing a sailing are good. The cruise ships usually depart between 4 pm and 5:30 pm, so make your plans accordingly and wave "Bon Voyage."
South Pointe Park
 South Pointe ParkMiami Beach, United StatesJoin the locals at South Pointe Park

Avoid the crowds at South Beach and share the beach with the locals at South Pointe Park. The recently renovated park at the southernmost point of Miami Beach not only has access to the beach, but modern benches for lounging, a sidewalk for jogging, cycling or skateboarding, green areas, a children's playground, and a pier for fishing.
Everglades National Park
 Everglades National ParkHomestead, United StatesMeet up with an alligator on the Anhinga Trail

Meet up with an alligator on the Anhinga Trail. The Everglades National Park is 45 minutes south of Miami. The Anhinga trail begins four miles from the main park entrance. Less than a mile in length, the elevated boardwalk winds through a sawgrass marsh bringing you in close contact with snoozing alligators and turtles. The trail is named after the water bird, Anhinga. The trail is known for the Anhingas perched on trees with their out stretched wings catching the sun to dry their water absorbent feathers. There are many other birds including herons and egrets. Winter is the best time to visit. Avoid the rainy season.
What did you think of this story?