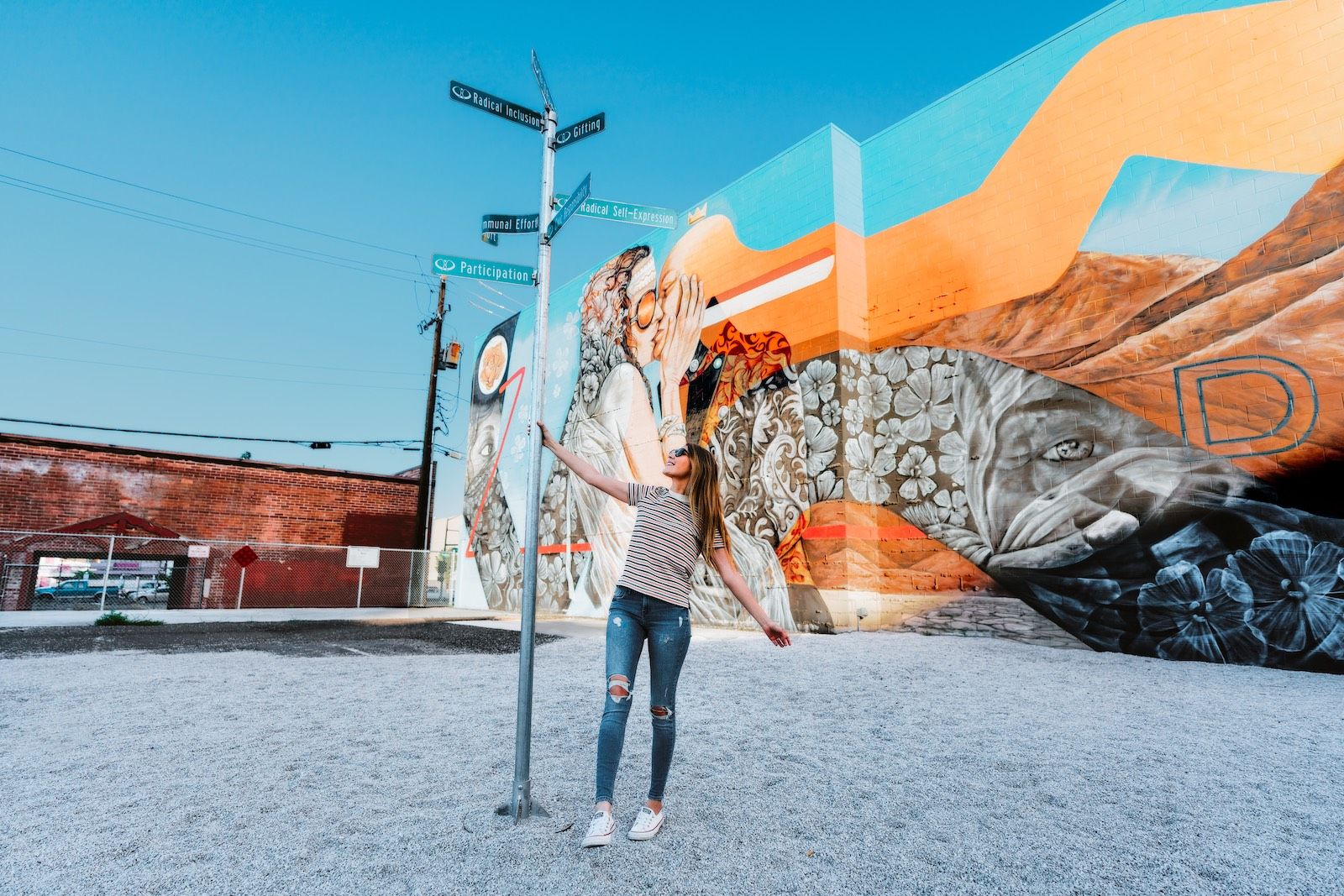 3 awesome ways to experience Reno Tahoe
It may be a travel writing cliche, but Reno Tahoe really is a destination of contrasts. Here, wildlife scratches at the edges of the urban grid. The country's largest alpine lake abuts its biggest little city. The Sierra Nevada erodes into the sandy high desert. The Old West meets modern luxe.
Different personalities, different sides, different ways to explore. To mirror this, the region invited six influencers for a visit and paired them in three unlikely combinations — just like the contrasts of Reno Tahoe:
ADVENTURIST + ENTREPRENEUR: Sam Graves (@thesamgraves) and Renee Hahnel (@reneeroaming). The two share unchecked ambition, combining the best of Mother Nature with innovation and fresh ideas.
CULTURIST + RISK TAKER: Christine Tran (@tourdelust) and Joelle Friend (@joellefriend). They hit a mix of color, culture, hidden spots, and high-stakes situations.
FOODIE + WILD CARD: Jessica Stein (@cheatdayeats) and Amy and Brandon Burkley (@awaylands). These three went from food trucks and fine dining to whatever is under — or completely off — the radar.
The Reno Tahoe spots these taste makers experienced are profiled below, broken up into three distinct ways to experience the city. Or the mountains. Or the desert. Or anywhere in between. Which will you choose?
O
at milk lattes. Breakfast sandwiches that shouldn't be legal. Food trucks that you get out of bed for. Cold pints to come down from the adventure, and views that deserve a toast — this is the Reno Tahoe food scene.
Photos provided by: @cheatdayeats, @reneeroaming, and VisitRenoTahoe.com
H
ard-core leisure meets intense relaxation. You can do it all: hiking the Tahoe Rim Trail, chilling on the beach, mountain biking around the country's largest alpine lake, and then dipping in — why book that flight home if you don't have to?
Photos provided by: @reneeroaming, @awaylands, VisitRenoTahoe.com, @tourdelust, and @cheatdayeats
Y
ou're in Burning Man territory now, where art exists to destroy monotony. To vivify life. To educate. To push at the boundaries, year-round, in ways only Reno Tahoe can.
Photos provided by: @joellefriend, @tourdelust, @reneeroaming, and @cheatdayeats